Workspace for Hospitality
Software for food to go operators and fast food restaurants
Easy-to-use cloud-based software solutions for quick service restaurants that support the fast-paced environment of fast food.
From a secure and robust EPoS system that supports counter service, self-service kiosks and online delivery to staff scheduling, food and beverage inventory management and property maintenance – our customers are saving time and money with Access Hospitality software for fast-food restaurants.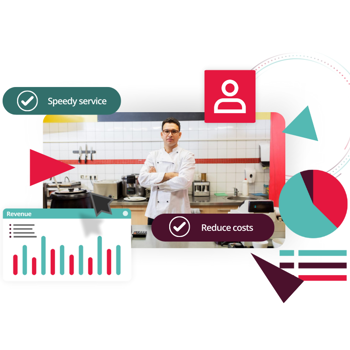 Why your fast-food business needs software
Fast-food and quick service restaurants need robust technology that will provide the fastest quality service to their guests as well as streamline and optimise the operational processes that cost the business money.  
Access Hospitality has helped hundreds of fast-food operators implement innovative technology solutions that have expanded their revenue channels, provides an exceptional experience to their guests and supported the management of their back-of-house operations.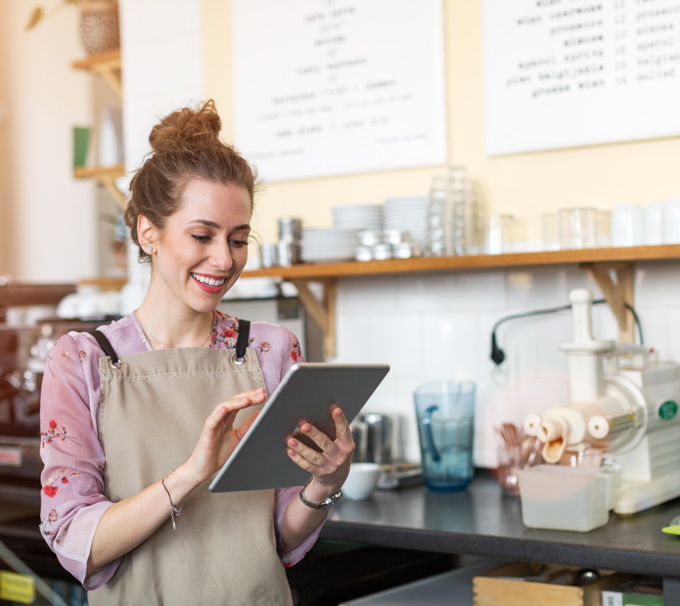 Benefits of fast-food restaurant software
Speed of service - Process orders faster with our easy-to-use EPoS, with kiosk-style self-service configuration and delivery directly to the kitchen display system. 
Expand your revenue opportunities - Seamless integration and interface with all major payment providers, loyalty schemes and food delivery apps to diversify your revenue channels and drive more sales.  
Reduce costs and save money - Our comprehensive tools help you secure the best prices for repairs, maintenance and food purchasing as well as reducing waste through optimised inventory management and menu engineering.  
Discover actionable data insights - Drive revenue by identifying your most popular and profitable menu items, track training objectives and analyse sales data across multiple sites.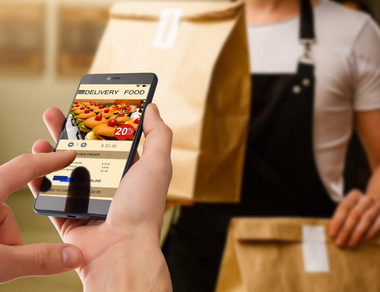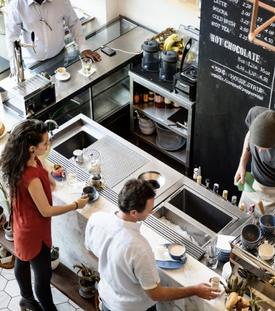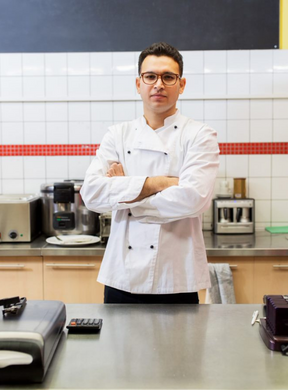 Save hundreds of hours
Streamline your fast food restaurant's operational processes and digitise manual operational tasks across property maintenance, workforce management and stock control.  
Explore our fast-food restaurant software solutions
EPoS for quick service restaurants
For a fast-food restaurant, speed means everything – and that means that the POS software needs to be responsive, robust, reliable, and well, fast! 
Reduced wait times for customers with faster orders that feed directly to the kitchen display system
Actionable data insights from real-time reporting of your sales data at site and group level 
Reduce waste in your kitchen with real-time stock dashboard reporting 
Kitchen display system
The kitchen display system delivers the order directly from the POS to a video display in the kitchen, reducing service time for customers.  
Our kitchen display system (KDS) optimises service in fast-food kitchens with order processing across all sales channels and provides a hub of training and recipe details for kitchen staff.  
Benefits for fast-food restaurants include: 
Enables kitchen staff to process more orders faster and reduce service times

 

 
Displays orders from EPoS, mobile, kiosk and online delivery

 

 
Real-time reporting helps you understand kitchen service times and identify areas for improvement 
Food and beverage procurement
Food and beverage procurement software for fast-food restaurants enables operators to secure the best prices for food and beverage procurement, digitise administration and gain tighter control over their profit margins. 
Access Procure Wizard facilitates more accurate budgeting and forecasting by delivering analysis of your most and least profitable menu items as well as supporting ordering to ensure you always have the stock you need.   Benefits for fast-food restaurants include: 
Save time with optimised purchasing processes with customisable permissions settings 
Reduce indirect spend and secure the best prices from suppliers 
Analyse menu item data to identify best and worst performing items, reduce wastage from over-ordering and pinpoint costly price increases that impact your profit margins 
Staff scheduling and payroll software
Ensure each site is appropriately staffed each day with staff scheduling software, which also supports business operation in managing payroll, training and HR tasks of workforce management.  
When creating staffing schedules for your quick service operation, you must be able to consider the needs of your employees and customers – an understaffed venue will not be able to offer the best service to customers and will increase wait times.  
Benefits for fast-food restaurants include:
Easy-to-use self-service portal for your staff to manage their shifts, annual leave and view payslips 
Automated payroll functions that save you hundreds of hours of time

 

 
Control labour costs with full visibility over staff schedules 
Facility management
For quick service chain restaurants with a vast estate facility management software supports the management of booking annual services, ongoing maintenance work and repairs across multiple sites from one platform.  
Access Maintain helps to reduce costs for businesses by securing the best prices for procurement of equipment and contractors and achieving more first-time fixes from call-outs with its cloud-based platform.  
Benefits for fast-food restaurants include: 
Set up automated submission and approval processes and set up task lists to help simplify job scheduling

 

 
Book, track and monitor the progress of jobs across your entire estate

 

 
Keep tighter control of budgets by identifying areas of multiple callouts and by keeping on top of warranties and services to extend the life of your buildings and equipment 
Access Stocklink feeds our IT systems, so we always have a clear picture of how we're performing.

An end-to-end software solution for food to go companies
View more resources Read blog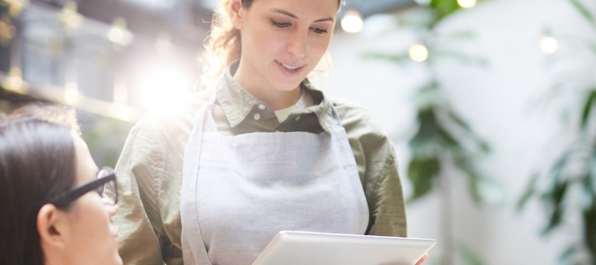 Peak Season Hiring Made Easy: Proven Strategies for Hospitality Operators
Discover our top tips for managing seasonal recruitment – where to find top staff, how to onboard them successfully and how to set yourself up ahead of the next season.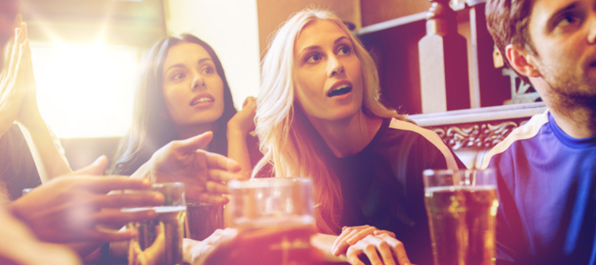 Top Tips for World Cup Promotion and Marketing Strategies for Pubs and Bars
World Cup promotion and marketing strategies for pub and bar operators to attract guests to your venue and ensure World Cup success in 2023.
What is a quick service restaurant?

A quick service restaurant, also known as a fast-food restaurant, is a food and beverage provider that typically serves customers at the counter and focuses on serving customers quickly and efficiently. Consumers choose these types of restaurants because they value speed – so keeping waiting times short is vital.

Increasingly, many quick service restaurants offer self-service options for ordering, such as through a mobile app, website or self-service kiosk in their venue.
What systems do fast-food restaurants use?

Fast-food restaurants prioritise fast service, so they typically utilise software systems to help speed up order processes and service time, such as a POS system with a customer-facing, self-service kiosk that facilitates payments across all their sales channels. To manage the back-of-house fast-food restaurants often use a kitchen display system to communicate orders from the POS to the kitchen and inventory management software to help with stock.

As many fast-food outlets are part of a chain many operators also utilise software systems to help with management across the estate such as property maintenance and HR software.

See our fast food software in action