Facility management software
Our facility management software is an easy-to-use, cloud-based computer-aided facility management (CAFM) solution. Access Maintain, powered by Access Workspace, gives you an accurate, real-time overview of all maintenance work being carried out and the associated cost. Enabling you to reduce admin, manage costs and make speedy fixes.
Benefits of our cloud-based facility management software
Reduce costs – our property maintenance software clients are able to reduce their maintenance costs by at least 10% by improving processes

Increase efficiency – Improve the service performance and value from your supply chain and achieve more first-time fixes from call outs

Compliance certificates – All compliance certificates are electronically uploaded by the contractor into the portal and instantly accessible

Accountability and visibility – All validity checks of contractor's insurance cover are fully automated. Full audit trails and asset history, giving a high level of accountability and compliance

Performance monitoring – With instant access reports across your entire estate
End-to-end property maintenance solution
Cost management
Manage all maintenance spend at site level or estate level in real-time, with budgets updated immediately.
Contractor management
Manage jobs, approved suppliers, requests and authorisations all in one place. 
Certificates, risk and compliance
All contractors' public liability certificates and equipment certificates are held within the system and available at the touch of a button. 
Reporting
A full suite of financial reports, giving full transparency of your spend measured against budget and available in real-time and on any device.
Mobile optimised website
Tailor-made for our Access Maintain customers to facilitate property maintenance including mobile job allocation, authorisation, engineer GPS location and mobile job approval and sign off. 
Trusted provider of property maintenance software
By registering our entire supply chain on Access Maintain, costs are locked in and we have the control to know which jobs are open, which contractor is attending – and when – giving full visibility of how much the work is going to cost in advance, rather than getting some nasty surprises afterwards.
Everything is online and we can access what we need in real time, meaning that WMP has full control, enabling complete transparency and visibility across the estate.
Additional features of our property maintenance software
Supply only procurement
Purchase non-F&B goods, parts and assets
You're able to purchase assets and maintain them, all through one automated system
The system automatically manages warranties and ensures that any call-outs relating to the asset, within the warranty period, are directed to the warranty contractor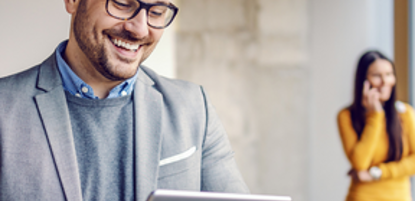 Outsourced property maintenance service
Fully managed property maintenance service
Access to extensive knowledge and expertise
Regular reporting and benchmarking, all transparent with a full audit trail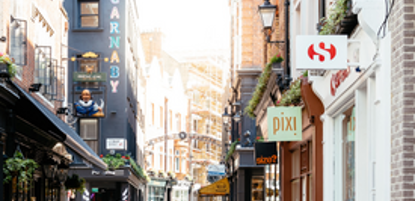 See our facility management software in action
Related reading
View our resources to support you with facility management
FAQ's for facility management software
What is facility management software?

Facility management software enables businesses to manage building maintenance and repairs from one web-based platform. From booking contractors, monitoring and controlling cost, recording and storing risk and compliance certification to delivering full transparency across multiple sites with real-time reporting, facility management software optimises admin processes and helps reduce costs over time.

Cloud-based facility management software reduces the time spent on the admin tasks associated with property maintenance such as sourcing, approving and booking repair and maintenance jobs as well as tracking invoice payments. For multi-site operators, having all property maintenance data in one place offers full transparency and visibility across your entire estate.
What is the best software for maintenance management?

The best software for maintenance management enables business operators to reduce maintenance costs by streamlining administrative processes and increasing efficiency. Many businesses choose cloud-based software for maintenance management which enables users to gain real-time reporting and job management from any device, at any time, across their entire estate.

Online property maintenance management enables businesses to upload pre-approved contractors, saving hours spent on sourcing service providers in the event of urgent work and helps to ensure that you have quality control over which contrtactors can be used. One of the benefits of cloud-based software is that all important documentation from contractor insurance certificates, to statutory servicing and testing of assets are stored securely in the cloud, meaning you're prepared for any inspections.
See our facility management software in action