Workspace for Hospitality
Nightclub and late-night venue management software
Cloud-based software solutions for nightclub and late-night venues that deliver VIP treatment to you and your guests.  
From flexible order and pay solutions to inventory management as well as a comprehensive online booking system and online discovery platform – our management software for late-night venues will help you drive revenue and deliver exceptional guest experiences.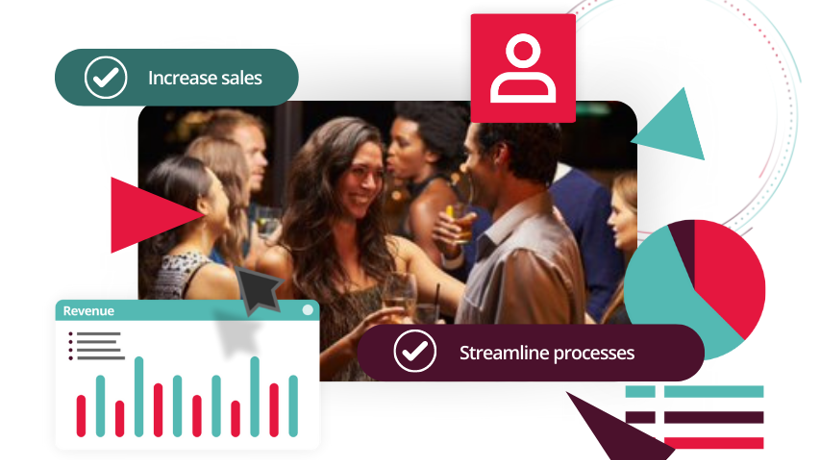 Why use our software for night clubs?
Increase sales - Create new revenue opportunities in your customer journey by promoting drink packages and add-ons during the booking process and increase sales with our mobile order and pay solution.  
Help new customers discover your venue - Partner with the UK's biggest online discovery platform for hospitality to get your venue in front of more than 13 million monthly website viewers and promote events with our online ticketing software.  
Streamline business operations - Increase efficiency and reduce operating costs with business management software to help you manage every aspect of your business.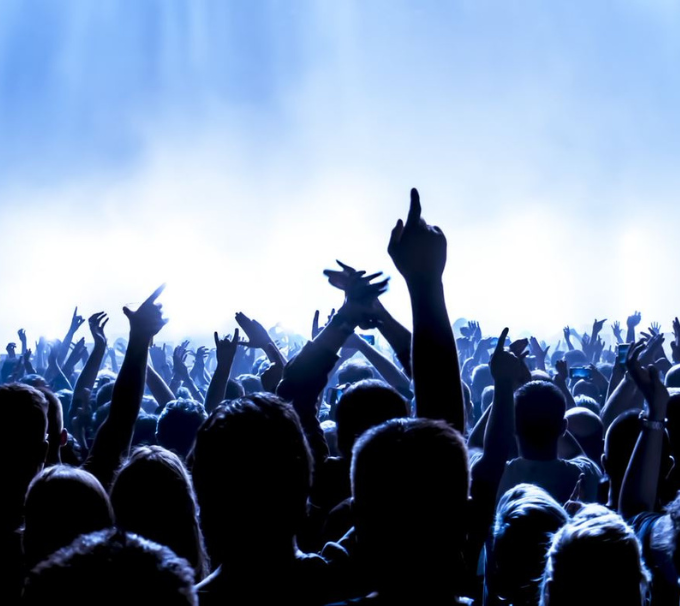 Serve up a VIP experience
Our software solutions help you create a smooth and positive guest experience from making a booking to entering your venue and beyond.
We help nightclub and late-night venue operators manage bookings and enquiries, manage waitlists with a virtual queueing system and build a powerful customer base of data to deliver tailored marketing campaigns.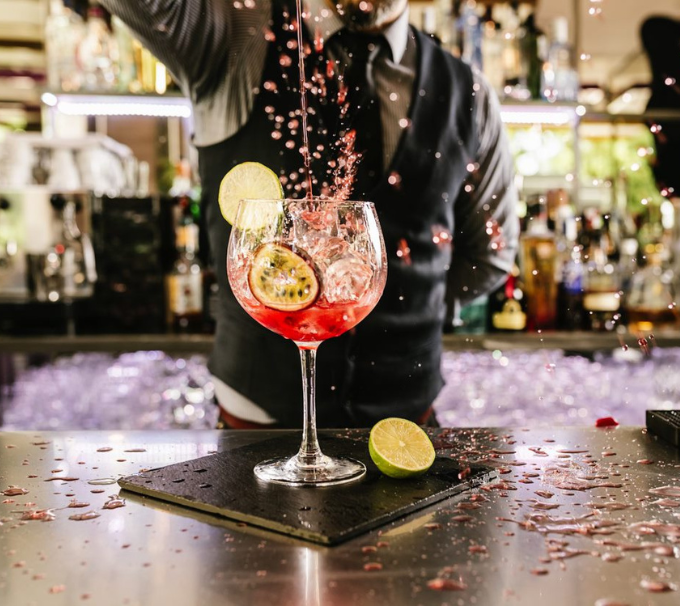 See our nightclub and late-night venue management software in action
Explore our software solutions for night clubs
Reservations and guest management
Reservations management software enables your customers to book a table at your venue easily 24 hours a day.  
Access Collins reservation platform allows you to accept bookings through all channels – whether through social media, your website or directly from Google search. Packed with added functionality to manage your late-night venue you can handle your guest list, queue management and pre-visit orders and info on one easy-to-use platform. 
Benefits for late-night venues include:  
Record, add, edit and manage your guest list and view customer booking details so you can see who's coming and add guests to a virtual queue on the night

 

 

Offer a range of add-ons at the point of booking such as a bottle for the table, requesting a booth booking or making a VIP area booking during the reservation journey

 

Create bespoke booking policies for due diligence on the door as well as a capacity counter so your door team know how many heads are in the building

 
Event ticketing
Event ticketing software makes running events in your venue easier for operators. See tickets online 24/7 and view ticket sales in real time. 
Access Hospitality's event ticketing software also helps you manage the event on the night with easy access code scanner check-in for handling entry to your event. You can also promote your event through the UK's leading online discovery platform for the late-night sector, DesignMyNight.com.  
Benefits for late-night venues include:  
Sell tickets to your event 24/7 through a simple website widget

 

 

Easy check-in with code scanning technology to manage your attendee list

 

Promote your venue or event through

DesignMyNight

, the online discovery platform for hospitality venues with more than 13 million monthly views to help new guests discover your venue

 
EPoS for late-night venues
The POS (point of sale) system enables staff to process orders and take payments from customers in your venue. An online system that integrates with your stock room gives a real-time view of sales data and lets your team know when they're running low on stock.  
Access Hospitality EPoS features an easy-to-use touchscreen interface that makes processing orders in a busy nightclub or late-night venue speedier and more efficient and can be customised to include upselling prompts and item groupings to increase sales.  
Benefits for late-night venues include:  
A flexible system that supports both food and beverage operations

 

 

Real-time inventory management to help you manage your bar

 

 

View your sales data in real-time and discover actionable insights that enable you to increase sales

 
Mobile order and pay
Mobile order and pay software is quickly becoming popular among younger consumers who love the convenience of ordering food and drink without having to leave their table.  
And it offers plenty of benefits to operators too – boosting sales with easy-to-use self-service functionality using a handy QR code – no app download required. Table ordering reduces queues and service times at your bar – meaning you'll have happier customers.  
Benefits for late-night venues include:  
Offer speedier service to your guests

 

 

Reduce queues at the bar and manage orders more efficiently

 

Boost sales by making it easier to order

 

 
Bar inventory and procurement software
Inventory management and procurement software for nightclubs and late-night venues make purchasing easier, quicker and more efficient by streamlining order processes, permissions and monitoring ordering budgets.  
Access Hospitality's procurement and inventory management software helps you to manage, monitor and reorder stock in your venue as well as secure the best price from suppliers on your orders.  
Benefits for late-night venues include:  
Manage your budgets more effectively with accurate forecasting

 

Monitor pour costs and use menu management functions to manage your profit margins

 

Keep real-time inventory records that help you order the right amount of stock and reduce waste

 

 
CRM system for clubs and late-night venues
Use a CRM system to record and manage your customer data so you can generate tailored marketing messaging and campaigns to build customer loyalty. 
Access Hospitality's CRM system enables late-night venues to drive more repeat visits with targeted marketing campaigns based on your customer's data.  
Benefits for late-night venues include:  
You can build a powerful single customer view that helps you understand how best to target your customers

 

 

Promote events, nights and offers to your existing customer base and monitor engagement

 

 

Drive more repeat visits and build customer loyalty

 

 
Staff scheduling
Staff scheduling software helps you to manage staff rotas, record TNA and manage your payroll on one platform.  
With an easy-to-use self-service portal, your teams can manage their holidays, swap shifts and access personal data and payslips easily. And our system is flexible enough to accommodate all kinds of workers, shifts and overtime.  
Benefits for late-night venues include:  
Analyse data to forecast staffing needs and produce optimised rotas to control labour costs

 

Enable your team to manage their holiday requests, view payslips and swap shifts

 

Manage TNA, payroll and staff scheduling in one place

 
Access Stocklink feeds our IT systems so we always have a clear picture of how we're performing.
Find out how our software is helping operators increase sales and bookings
View more resources Read blog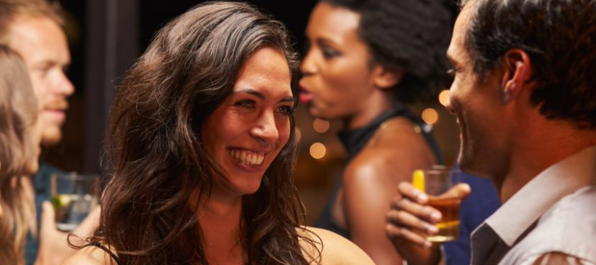 How to host successful events in your restaurant
Find out everything you need to know about running restaurant events and how to promote them to drive more business and diversify revenue streams.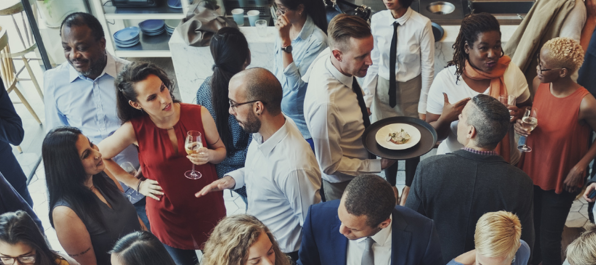 7 restaurant entertainment and event ideas
Discover restuarant event ideas your guests will love to help boost mid-week sales, attract new customers and promote your venue.
How can software help nightclubs?

Software solutions help nightclub and late-night venue operators increase sales, reduce costs, streamline business processes to save time and deliver excellent experiences to their guests.  

There are all kinds of late-night venues catering to all kinds of customers, from high-end luxury VIP experiences to all-night raves – there's something for everyone! But what they all have in common is providing excellent experiences for their guests. And there are tonnes of software solutions that can help you do this. Reservation software can help nightclubs manage, not just table bookings but, all parts of the guest's journey – from booking online, guestlist management and virtual queue technology.  

 

As well as the POS system that processes orders and payments, many nightclubs and late-night venues are now implementing mobile order and pay apps to enable their guests to order from their table. There's also software that helps streamline the operational side of things and can significantly reduce costs for operators such as inventory management and workforce management.  

Find out how our software is helping operators increase sales and bookings