Software to manage your entire recruitment process
All your recruitment software available from one place to help you manage everything from sourcing, screening and attracting the right candidates, paying workers right through to billing clients and managing cash collection. 
Improve your entire recruitment process increasing productivity, efficiency and profitability.
Why use Access Recruitment software?
Access Recruitment offers agencies the most comprehensive suite of recruitment software giving you the freedom to focus on your candidates and clients.
Everything you need to attract, manage and pay your workers and staff - from one provider
Intuitive cloud-based software that integrates and improves your entire front to back office processes increasing productivity, efficiency and profitability
Solutions that span recruitment websites, CRM, screening, pay and bill, workforce app and performance analytics.
Our software caters for every recruitment organisation and scales with your growth
Our recruitment experience
200
top agencies
out of the UK's top 500, use our recruitment software
14,000,000
payroll transactions
processed for recruitment agencies every year
250,000
candidates screened
every year, helping to secure top talent and improve time to hire
What our customers say...
The payroll gets delivered on time, twice weekly. The accuracy has improved significantly and that's down to having a great team in place and using Access' software.
What our customers say...
We've come a long way in 10 years and can now easily process payroll for 450-500 workers per week.
What our customers say...
Choosing Volcanic and its SaaS solution was one of the best decisions we made in the entire start-up process of our business. 
Working in partnership with






What is recruitment software?
Recruitment software is designed to help recruitment agencies manage and automate their processes so they can efficiently place permanent and temporary workers with their clients. 
Recruitment software automates admin and workflows to improve productivity so recruitment consultants can concentrate on dedicating time to their candidates and clients.
What software do recruitment agencies use?
At the heart of most agency's operations is a recruitment CRM to help them manage their candidate and client relationships.
For optimum results the CRM will integrate with other recruitment software such as their recruitment website, candidate screening software, pay and bill software, as well as worker mobile apps and other business software such as HR and finance systems.
Read more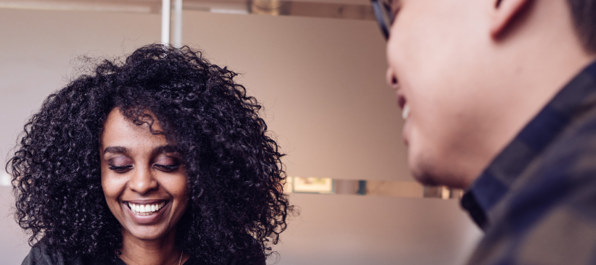 How can technology help recruitment?
How Recruitment Technology can help your agency grow, develop new processes and recruit more candidates.
How to motivate a recruiting team
According to Teamstage, employees work 20% better when motivated. Motivating a recruiting team is not like switching on a light, it takes flair, communication and managerial depth.