HR and Payroll

software

HR and payroll software for all business sizes and complexities. Our flexible solutions span the entire employee lifecycle, from core HR software, to payroll, flexible benefits and eLearning, giving you the tools you need, when you need them.
Our HR and payroll software suite
With a complete ecosystem of capabilities, our integrated HR and payroll software extends beyond the core transactional HR system. This helps customers with their strategic goals of attracting, developing and retaining talent; and improving culture and employee engagement.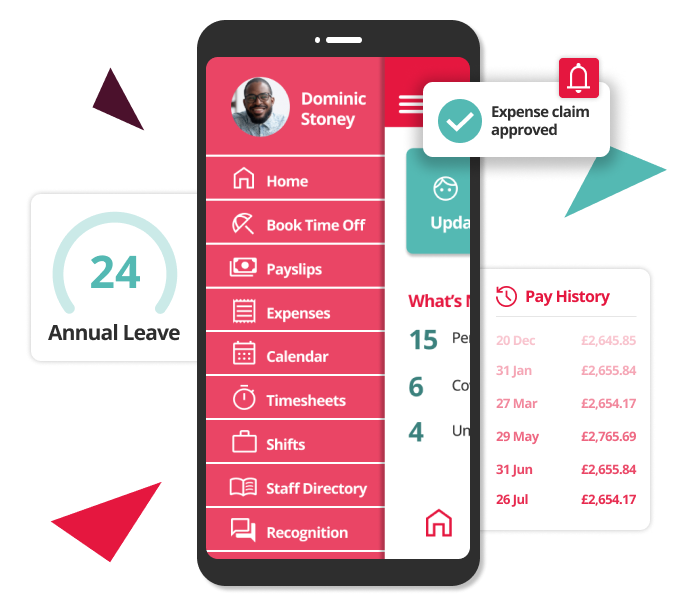 Our Access People solutions are trusted by 13,000+ organisations in the UK and Ireland
Flexible, unified and scalable HR and payroll software
Our HR software solutions are designed to work seamlessly together, so you can create a customised suite to meet your organisation's unique needs and strategic objectives. Unify your employee experience, from hire to retire, and unlock the data needed to deliver better business outcomes.
What our customers love about us

£1 million cost saving

"Although our principle driver for a move of HR and payroll software and services was a financial one, the results of this change have far surpassed simply a monetary value."
- The Co-operative Bank

Task reduced from 6 hours to 60 minutes
"A task that took six hours to write a roster now takes less than 60 minutes. It's not very often we get the chance to hand back five hours to every senior manager every week."
- Cineworld


Reduced admin by 60% using automation
"We've been able to automate 60% of our tasks, meaning we've been able to free up 1 FTA's worth of capability to reallocate to more value-added activity."
- Livv Housing Group
Download your brochure to find out how our software can help your organisation
About Access People
A joined-up suite of HR and payroll software solutions
With more than 3,000,000 users from 13,000+ customers in various sectors across the UK, Ireland and Asia Pacific, Access People offers a complete ecosystem of HR software capabilities. We provide customers with tailored solutions to meet their unique aims and objectives, and ultimately support them to create truly people-centric organisations. 
We are recognised as a core leader in HR software solutions by Europe's leading HR Industry Analyst, Fosway Group. The Fosway 2022 9-Grid™ for Cloud HR, recognises our track record and strong performance in supporting medium to large-scale organisations with their HR needs, helping them to reduce HR complexity and lower their cost of tech ownership. Read more.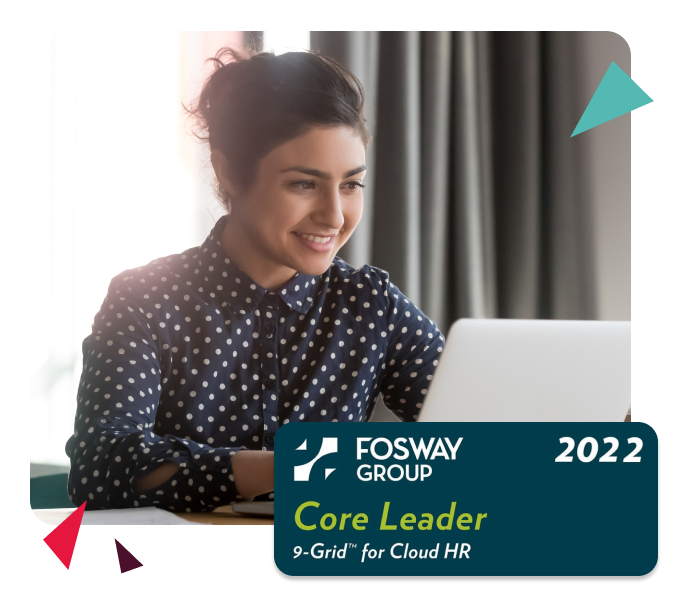 HR and payroll software FAQs
How do HR and payroll work together?

As two critical departments in any organisation, it's important that HR and payroll functions work together effectively. Key business tasks like ensuring employees are paid accurately and on time, employee benefits and deductions are correctly administered and tax, and other legal and compliance requirements are met, all require HR and payroll to work together in tandem. Integrated HR and payroll software like PeopleXD can help larger departments or those with more complex requirements, to automate joint HR and payroll tasks. Using technology to help manage the seamless flow of data between the two functions also helps reduce time-consuming admin, ensure consistent employee record keeping and reduces business risk and chances of error when personal data is shared.
How to choose the best HR and payroll software for your organisation

The best HR and payroll software is subjective and will be dependent on organisation's size, complexity, budget, maturity of your HR strategy and specific business requirements. 

When choosing the best HR and payroll system for your organisation, you should look to first build the business case. You may be looking to automate more of your HR and payroll processes and require everything in one place, or you could be looking to upgrade outdated legacy HR and payroll software that is not achieving business value, or simply no longer fit for purpose. Your organisation's unique requirements will dictate the direction you take when choosing the most suitable HR and payroll software to achieve your strategic objectives.

Take a look at our article about choosing the best cloud-based HR software.
Why buy HR and payroll software from the same provider?

There are many advantages to buying HR and payroll software from the same supplier.  

One of these is seamless integration, meaning data flows seamlessly from one area of the system to another reducing error and helping ensure your policies and processes are consistent and compliant. Another benefit is increased efficiencies; integrated HR and payroll reduces the need to manually enter data and avoid duplicating efforts, reducing administration time and costs. These things lead to better data accuracy and more reliable cross-functional reporting.  

Fully integrated HR and payroll software like PeopleXD, likely includes additional features and functionality across the employee lifecycle, ensuring you get better value from your tech investment. This will mean a simpler relationship with a single vendor, with a single point of contact for queries, support and future updates. With the right supplier, you can also ensure your HR and payroll software is future-proofed, with a scalable and flexible system that can accommodate your organisation's future growth and evolving requirements. 

Take a look at our article on building the business case for new HR software. 
How much does HR and payroll software cost?

The cost of HR and payroll software can vary widely depending on factors such as the features and functionalities offered, the size of your organisation and number of users, the vendor's pricing model, additional modules (like learning or talent management for example) and additional services (such as implementation timescales and support options). HR and payroll system pricing models are usually based either on a subscription model or per-employee for OpEx cloud-based SaaS like our PeopleHR system, or a one-time license fee for an on-premise CapEx system. Some HR and payroll software providers have custom pricing models taking into account the specific requirements of your organisation such as customisations required, tailored features and services and varied implementation and support plans, like our HR and payroll software PeopleXD.  
How to integrate HR and Payroll systems

Integrating HR and payroll systems can streamline processes and improve efficiency. To integrate HR and payroll software effectively, you should define your integration goals, what do you want to achieve? This could include automating data transfer between your systems, reducing manual data entry, improving data accuracy or enhancing reporting capabilities.
Discuss your requirements with one of our HR and payroll software specialists
HR and payroll blogs
Our HR and payroll blogs offer advice and guidance from industry experts.