Our HR systems solve your biggest problems
Our HR software is used by over 100,000 HR professionals, managers and employees to automate manual processes, eradicate paperwork, generate powerful insights and increase ROI.

Achieve your strategic goals
Reduce HR operational costs by up to 50%*
Increase employee performance by 74%*
Get real-time reports 24/7

Build your culture
Recruit and retain top talent
Communicate vision to grow engagement
Avoid human error and stay compliant

Use trusted, high-performing technology
Join over 12,000 customers using our HR software

Over 100 million annual logins
Over 1BN transactions
A comprehensive suite of HR software and solutions
Powering success at any size, our flexible, scalable and future-ready HR software and solutions can be tailored to your requirements to cover all aspects of your people strategy.
Powerful HR Software with PeopleXD
PeopleXD is our mobile-first, 100% SaaS platform that can transform your people strategy while giving you absolute freedom and flexibility. This scalable, future-ready HR system helps you build the workforce of tomorrow, today.
Get access to a fully integrated suite of payroll, people management, workforce management, talent management, digital learning, recruitment and analytics software to drive growth and solve your biggest HR problems. 
Take advantage of the latest technology and the cloud's flexibility: new features and capabilities are continuously being deployed without any manual upgrades needed. Support organisational innovation with an integrated, powerful platform for your people.
watch 4-min demo
HR systems and solutions for all sectors and industries
Our online HR system in numbers
Talk to our HR software specialists to discuss your needs
get in touch
What our customers say...
The processes worked well and the team's professionalism definitely played a role in achieving what was an extremely tough feat in such a small timescale.
What our customers say...
The support we received from the Access People Project Team throughout the entire project has been fantastic…It would be challenging enough under normal circumstances but to do this during the pandemic is a huge achievement
What our customers say...
We're thrilled to launch our new HR & Payroll system with Access People. The past three months have been an amazing journey – from the initial discussions through to project kick-off and implementation which has all culminated in a smooth launch in the UK this week
What our customers say...
I particularly like the bite-sized content and engaging video. Loading the materials onto our learning platform has been incredibly easy and will assist our people with their career progression, as well as broaden their range of skills and knowledge and ensure they remain up to date with important regulatory and compliance topics.
What our customers say...
We are delighted to partner with Access People to further the high standards of the business by providing our employees with a broader range of skills and knowledge. This is an easy-to-use learning resource that utilises bite-sized content and engaging videos that anyone can follow and enjoy.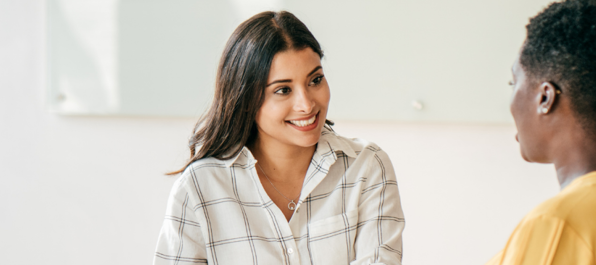 A guide to stay interviews and how they can improve employee retention
Stay interviews can help your business understand employee sentiment, adapt your people strategy and improve retention. Read our short guide to stay interviews.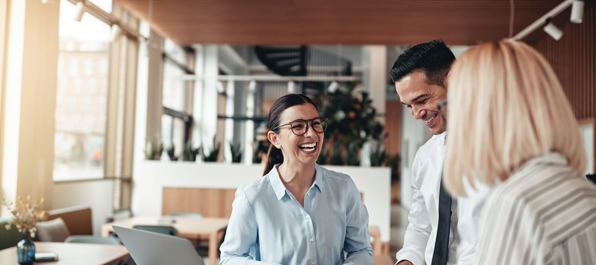 Top 6 HR Trends and Priorities for HR Teams in 2022
Nearly two thirds of HR leaders say they are increasing focus and spending on executing business transformations this year. Discover the top trends and priorities.
*Based on customer experience using PeopleXD HR software.