Ticketing software
Our event ticketing software is packed with forward-thinking features, custom-built to manage the ticket and guest administration, promotion and sales of any kind of event.
book demo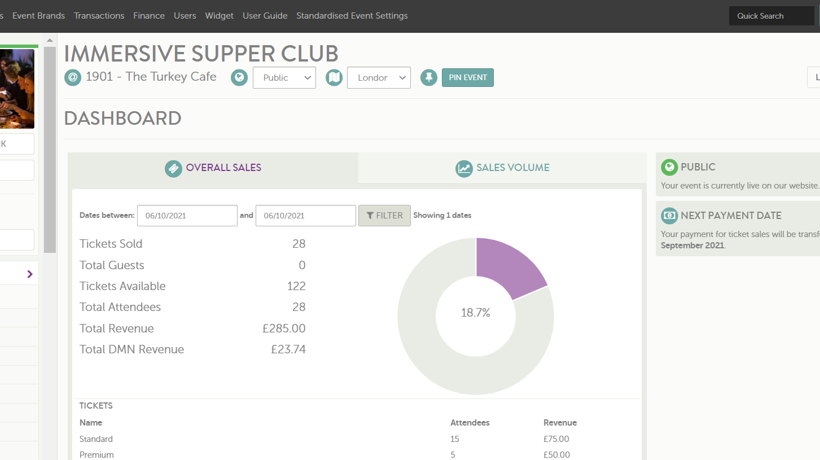 Why Tonic?
Easy. No other platform can offer our marketing power combined with our industry-leading technology.
And all for FREE.
Tech
Our platform is constantly evolving to meet our partner needs. Whether it's a scanning app to check in guests or a clever white label solution to suit your brand, we're confident we'll impress you with our user friendly platform.
Marketing
With DesignMyNight.com boasting over three million hits every month, we have an engaged audience for you to reach, at no extra cost. We advertise your events and generate mass exposure aimed at these users.
Support
We pride ourselves on our account management offering. We're always here to answer queries and to help you get set up, working in partnership to ensure your event is the roaring success you know it can be.
Find out more about our event ticketing software
book demo
Feature-rich event ticketing software
Provide event organisers with the best event ticketing platform in the industry
Allow event organisers to sell tickets to their events online via a 24/7 box office
Efficiently manage the ticket and guest administration of an event
Tools to offer online, virtual and live-streamed events
Support the events marketing and increase ticket sales via designmynight.com listings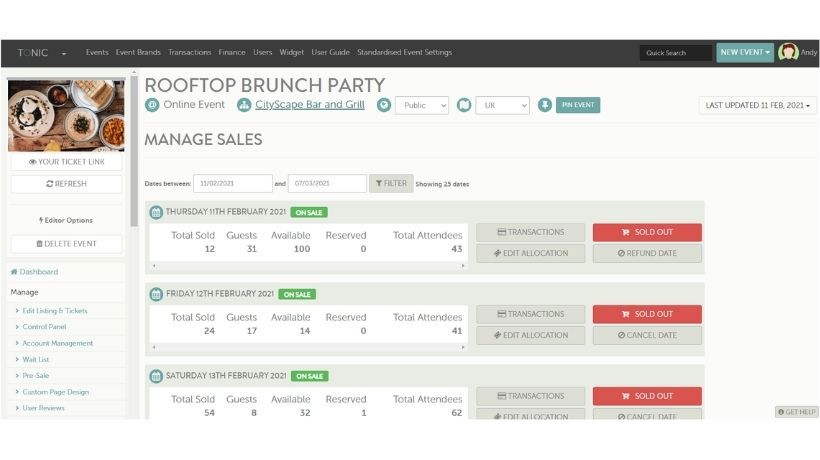 We are proud to work with the leading event organisers in the UK.
Any event, big or small
No two events are the same. It's time a system recognised this.
Pop ups
From Michelin-starred supper clubs to mass-scale immersive events; we work with the best of the best.
Festivals
Whether it's food, drink or music; we're the primary ticket partner to some of the best festivals in the UK.
Comedy
We're a leading comedy club ticket platform, driving sales with unrivalled marketing support.
Cinema
We love pop up cinema and we've spent years helping organisers sell out their screenings.
DesignMyNight
Our sister site, designmynight.com, is the UK's largest (and might we say best) hospitality discovery platform, boasting over 21 sites (think Manchester, London, Leeds and beyond) along with an audience of over 12 million page views a month. 
With a content team keeping users up to date with the best bottomless brunch tickets in Manchester, London's wildest immersive experiences and unmissable events in the UK, you'll find their guides and blogs ranking in #1 spots on Google, their social audience reaching over 600,000 people, and their newsletter audience toppling 500,000 subscribers.
The best part? Take bookings and sell event tickets directly on designmynight.com when using Access Collins and Access Tonic, tapping directly in to their engaged and hospitality-hungry audience.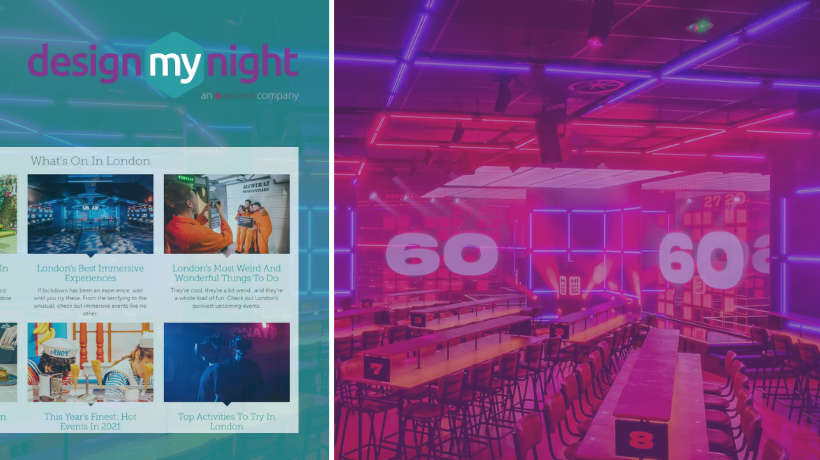 Seamlessly integrate into your own website
The flexibility to deal with complicated time slots and sessions. There's no other platform that can be adapted to exactly suit how you want to run your event ticket sales.
The ticket buying process can be white labelled into your website, using widgets or bespoke branded pages.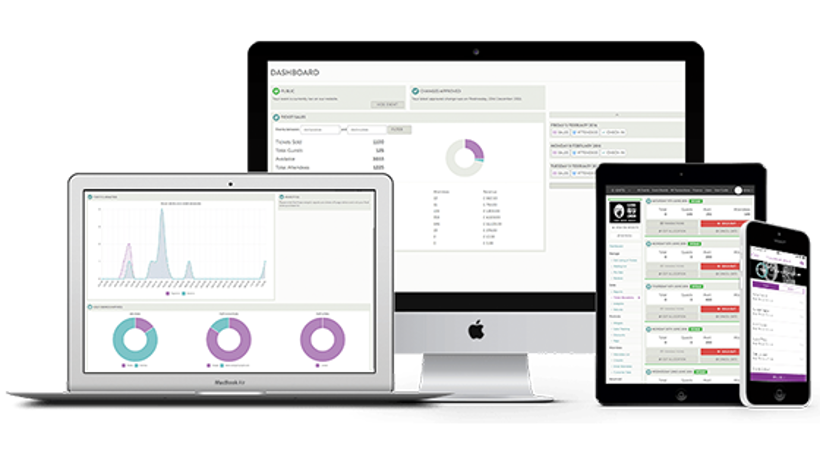 Manage ticket and guest administration, promotion and sales
book demo
Quick & easy way to check guests in
Our scanner app makes checking in guests to your event a speedy and stress-free operation. Scan the attendee's ticket on their phone or printed ticket, and within seconds your attendee is walking through the door.
Available on both iPhone and Android.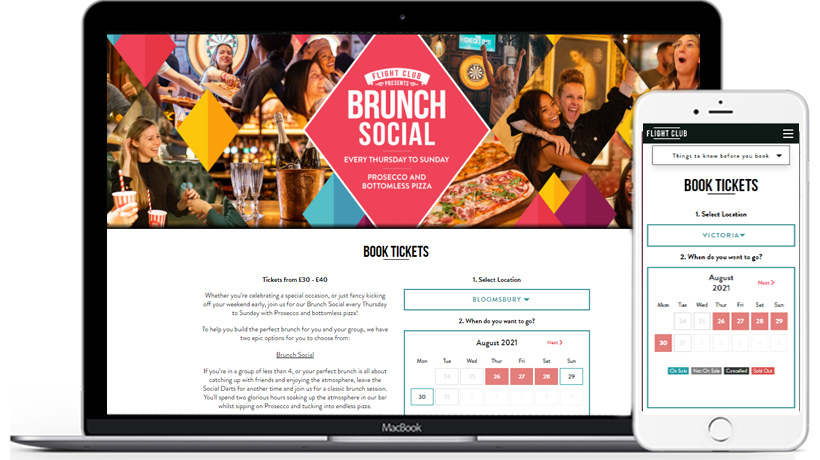 Cocktails in the City
I have always found the team to be really quick and helpful when responding to any queries or requests from us as organisers or from guests. The post event review feature is also really useful. I would recommend using the platform.
Midnight Apothecary
DesignMyNight/Tonic has transformed ticket sales for us. We regularly sell out and are very impressed with the visuals that guests see on the DesignMyNight website, the editorial and the fantastic support team.
Craft Beer Rising
We very happily work with DesignMyNight to promote our events and sell tickets. Their system for managing sales, reading live data etc is great, anything you need help with the account team take care of it quickly.
Brixton Beach Boulevard
DesignMyNight's offering has contributed hugely to the continual development of our business. Not only does their service provide us with a platform to sell tickets in a trusted and efficient manner, but this also comes with a full suite of additional services such as marketing support, analytics, hospitality and immediate client support. DesignMyNight are clearly building a solid reputation and we are grateful that they are helping us do the same.
24/7 box office
Cloud-based platform simple to use and can be shared with whomever you wish.
24/7 Box Office so you can control your ticketing and sales whenever and wherever you need to.
Create discount codes and unique ways of tracking advertising spend wherever and whenever you wish.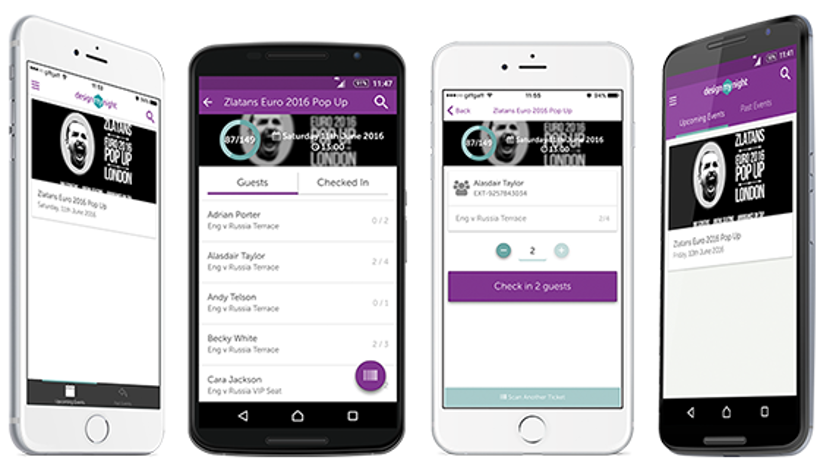 Integration with our booking management system
Our event ticketing software, Access Tonic has a back-end integration with our booking management system.
All ticket sales through Access Tonic are sent directly into the Access Collins booking system, so you can view all your bookings in one place and apply the handy booking management features such as table allocation and pre-ordering functionality to ticket purchases.
The software integration between the two platforms saves your teams hundreds of hours in manual admin tasks when managing ticketed events and enables venues to take advantage of our advanced ticketing functionality and powerful marketing alongside Access Collins.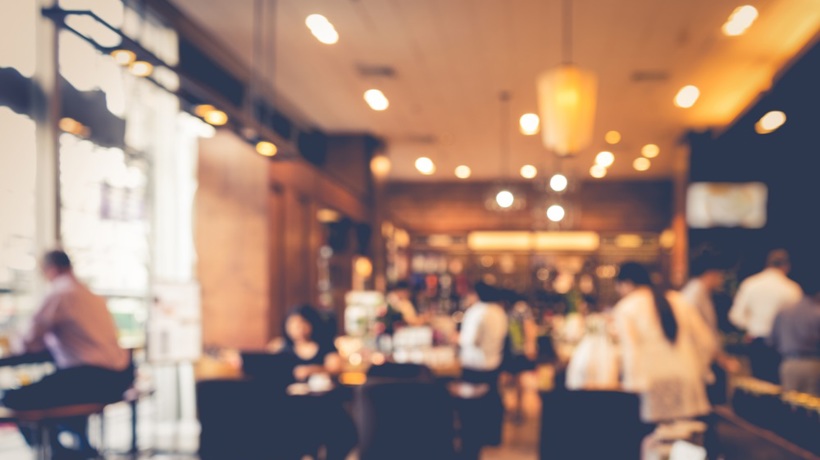 What is an event ticketing system?
Event ticketing software provides a digital platform for the promotion and management of ticketed events. By using a digital ticketing platform event planners can sell tickets 24/7 online and monitor every sale through an online dashboard.
Some event ticketing software also supports a quick and easy check-in process for attendees on the door by use of a scanning app which helps with organisation of busy events and helps deliver a better experience for your attendees.
Event ticketing software enables hospitality businesses to diversify their offering to attract new guests or promote their venue to a new audience.
Effortlessly run multi-site operations and deliver first-class customer experiences
book demo