Tonic Ticketing
Ticketing software
Access combines industry-leading ticketing software with the UK's biggest and best discovery website to deliver the most effective technology and promotion solution for hospitality events.
Whether you're putting on a brunch, a festival, or the next big immersive experience, use our trusted platform to sell tickets and grow your audience as the event benefits from free exposure on DesignMyNight to our audience of over 3.9 million monthly users.
If you're ready to set up your event, head over to Tonic to create an account and start listing your ticketed event on our easy-to-use, FREE platform for event organisers - or get in touch.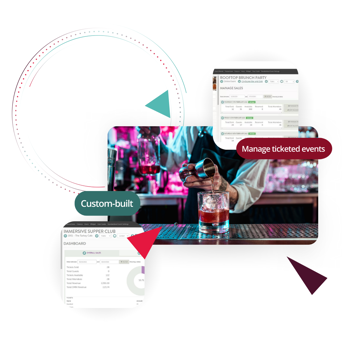 Why Access ticketing software?
Free to use - Set up your ticketed event at no upfront cost. We only charge a commission fee for each ticket sold, which can be paid by you or absorbed by the customer in the ticket price. No hidden fees. 
Increase the reach and visibility of your event - Get your event listed on DesignMyNight.com, which benefits from over 3.9 million website users per month. From Bristol to Edinburgh, DesignMyNight has 21 dedicated regional/city sites and has millions of impressions on their social media channels, you can increase the reach and visibility of your event by tapping directly into an engaged and hospitality-hungry audience.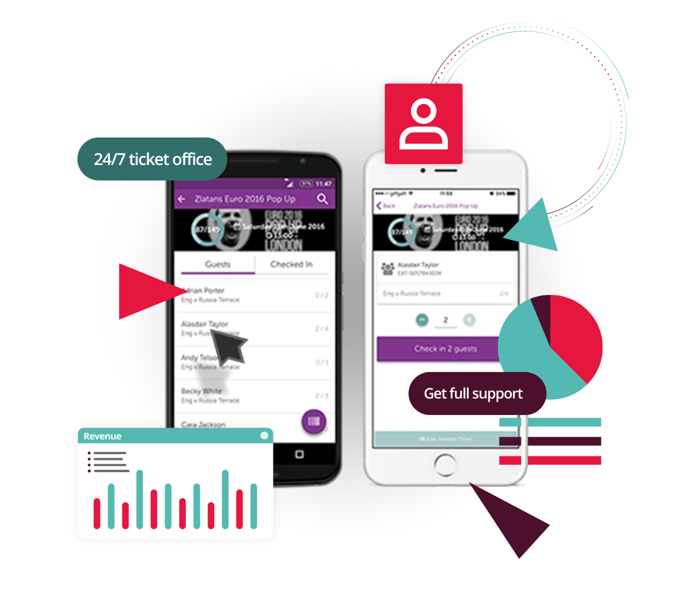 Benefits of Access Tonic ticketing software
24/7 ticket office – Manage and control your tickets and sales whenever and wherever with our cloud-based platform. Create discount codes and unique tracking to know exactly where your guests came from to purchase a ticket for your event.  
Website integration – Sell tickets directly from your website, which can be white labeled, using widgets or bespoke branded pages.  
Flexible - Ability to deal with complicated time slots and Sessions. Access Tonic can be adapted to your exact needs.  
Scanner App – Use our ticket scanning app to quickly admit customers. The app is free to use, packed with useful check-in technology and can be downloaded from the Apple Store.
Full support – Round the clock care and support with your own dedicated account manager. We help with implementing ticketing sales on your website, promoting your event and managing check-ins on the day of your event through our scanner app.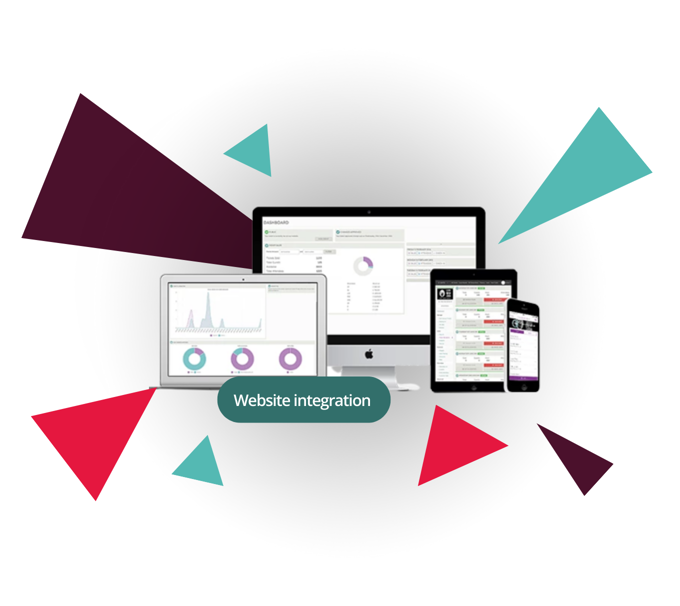 Partner with DesignMyNight to boost visibility
designmynight.com is the UK's largest hospitality discovery platform showcasing events and venues across the country.  
With a content team keeping users up to date with the best bottomless brunch tickets in Manchester, London's wildest immersive experiences,  unmissable events in the UK and more, you'll find their guides and blogs ranking in #1 spots on Google, their social audience reaching over 3.6 million per month, and their website audience surpassing a reach of 61 million, monthly. 
The best part? Take bookings and sell event tickets directly on designmynight.com when using Access Collins and Access Tonic, tapping directly in to their engaged and hospitality-hungry audience.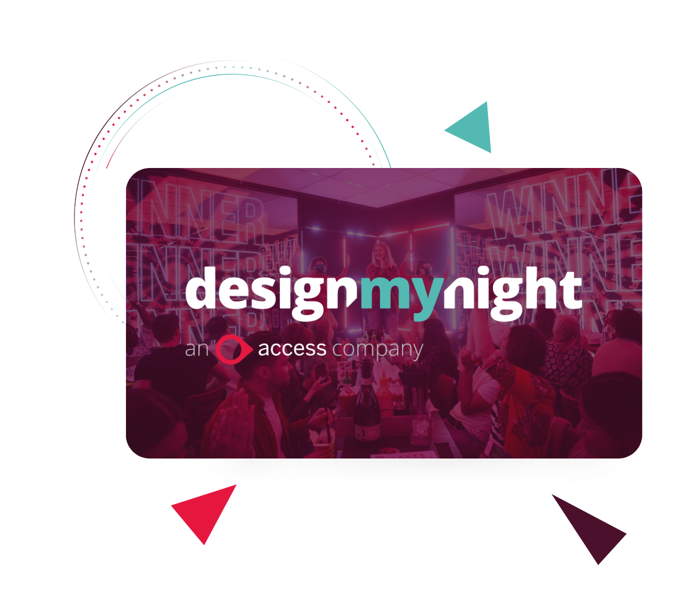 Ready to sign up? Here's what happens next
1. List your events for free
2. Confirm the terms of the listing
Whether you choose to pay the commission fees up front of choose for your customers to absorb the fee in their ticket price, we can talk you through the options to see what works for you. 
3. Go live
You're now up and running! 
But it doesn't end there. We're with you every step of the way, from implementing ticketing sales on your website to promoting your event and managing check-ins on the day of your event through our scanner app. 
Explore more features of our ticketing software
Our self-serve ticketing system is packed with forward-thinking features, custom-built to manage the ticket and guest administration, promotion and sales of any kind of event, our software has been designed with the hospitality industry in mind and the best part is it's free for event organisers to use.
Event check in
Our event ticketing platform allows you to quickly and easily check in guests with our scanner app available on both iPhone and Android.  
Check in guests at your event with ease 

 

Reduce queue times at your event 

 
Custom branding
Seamlessly integrate our event ticketing system onto your website, allowing your guests to buy directly from your website using widgets or bespoke branded pages, with follow-up emails and tickets branded to suit your event.  
Retain your brand identity 

 

Increase brand loyalty 

 
Data analytics
Our event ticketing system enables you to monitor the success of your marketing campaigns with Facebook Pixel integration and unique tracking links to see exactly where your bookings are coming from. 
See which of your marketing campaigns are performing best 

 

View real-time sales data for all your events 

 
Reporting
View a high-level overview of tickets/products sold, and the revenue generated from it before taking a deeper dive with comprehensive daily and monthly overall breakdown of ticket sales and revenue by event date.  
See revenue breakdown of your ticketed events 

 

Access sales data securely from any device 

 

Manage ticket and guest administration, promotion and sales
What our customers say about our ticketing software
Cocktails in the City
I have always found the team to be really quick and helpful when responding to any queries or requests from us as organisers or from guests. The post event review feature is also really useful. I would recommend using the platform.
Midnight Apothecary
DesignMyNight/Tonic has transformed ticket sales for us. We regularly sell out and are very impressed with the visuals that guests see on the DesignMyNight website, the editorial and the fantastic support team.
Brixton Beach Boulevard
Not only does their service provide us with a platform to sell tickets in a trusted and efficient manner, but this also comes with a full suite of additional services such as marketing support, analytics, hospitality and immediate client support. DesignMyNight are clearly building a solid reputation and we are grateful that they are helping us do the same.
Transparent pricing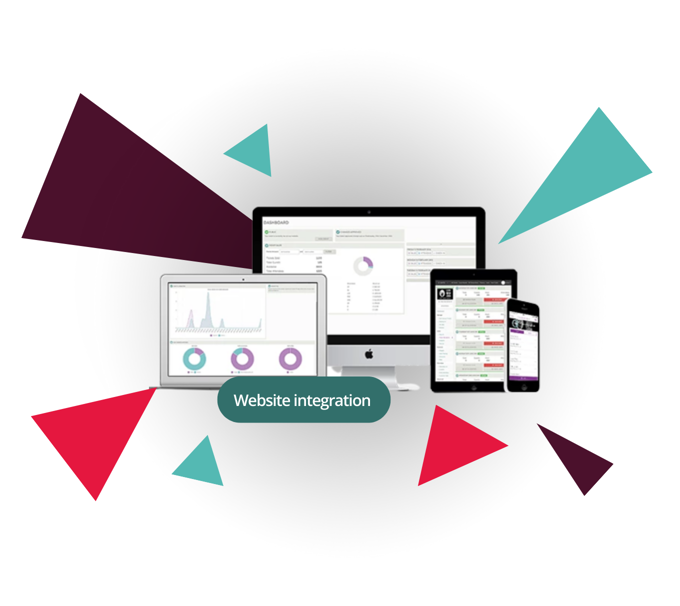 Integration with our booking management system
Our event ticketing software, Access Tonic has a back-end integration with our hospitality booking system. 
All ticket sales through Access Tonic are sent directly into the Access Collins booking system:
View all your bookings in one place

Apply the handy booking management features such as table allocation and pre-ordering functionality to ticket purchases

Save hundreds of hours in manual admin tasks with our  software integration between the two platforms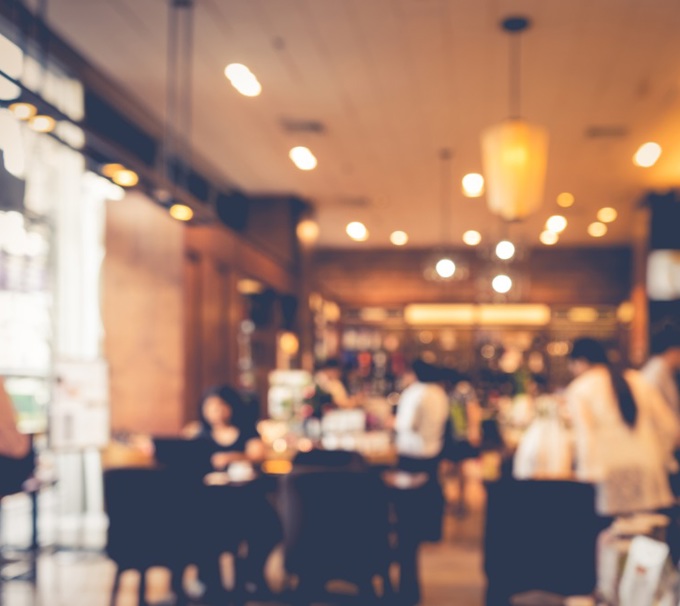 If you're ready to get started, start creating your ticketed event today. Or get in touch to discuss what you need.
What is an event ticketing system?

An event ticketing system provides a digital platform for the promotion and management of ticketed events. By using a digital ticketing platform event planners can sell tickets 24/7 online and monitor every sale through an online dashboard. 

Some event ticketing systems also support a quick and easy check-in process for attendees on the door by use of a scanning app which helps with organisation of busy events and helps deliver a better experience for your attendees. 

Event ticketing software enables hospitality businesses to diversify their offering to attract new guests or promote their venue to a new audience. 
Is an online event ticketing system free?

Online event ticketing systems are often free to use with a fee taken from ticket sales. Access Tonic is free for operators to use and set up on their website, with a fee taken from each ticket sold. You can control if that fee is absorbed into the ticket price completely, the customer pays it via a booking fee, or it can also be split depending on the percentage you choose.  
Are there any hidden fees?

No, there's no hidden fees.

There's also no upfront cost to list your events through Tonic; we operate on a booking fee basis which you can either pass on to your customer or absorb in the cost of the ticket price.

Our standard rates are as follows:

Free tickets – no fee

£39.99 and under – 10% fee

£40 to £69.99 – 8% fee

£70 and above – 6% fee

We differ from most competitors in that we are one fixed fee – we don't pass on card processing fees/add ons - this is all covered in the above pricing structure.
Explore our hospitality solutions
Generate pre-booked sales with event ticketing software
Event ticketing software enables you to explore a new line of revenue for your venue and help generate pre-booked sales