HR Analytics Software
HR data analytics is the key to unlocking the smartest decisions your business can make. You can use HR analytics and big data to support your key HR strategies surrounding talent acquisition, learning, employee performance and retention, pay and more.  
With our HR data analytics software, data becomes the backbone of your business. Your stakeholders can be sure of the best outcomes, rather than question ad-hoc data, that may once have been managed in silos and stored in spreadsheets. Find out how we can support you.  
book demo
contact us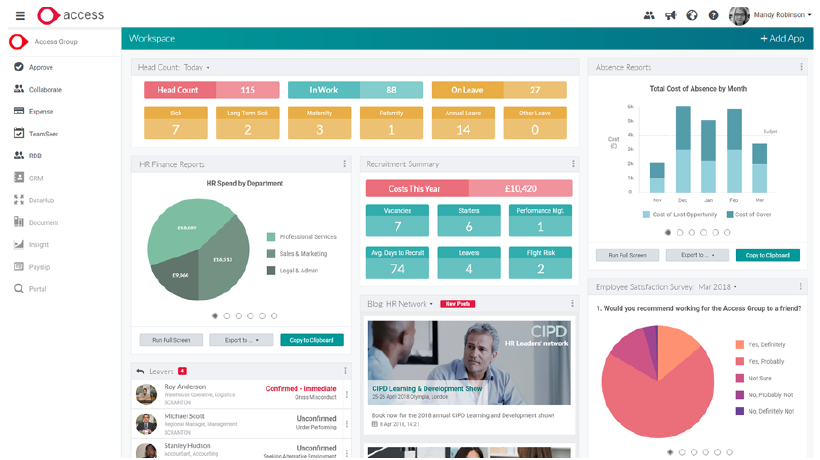 HR reporting software to help you make smarter decisions
Understanding your data is critical if you are looking to influence change and transformation. Our HR data and analytics software gives you the ability to turn complex data into easy-to-understand charts, dashboards, and tailored reports that inform smarter business decisions. Designed with a consumer user experience in mind, there is no need to be a technical expert to create and publish custom dashboards to track performance.   
With our HR analytics software, you can: 
Quickly turn large quantities of data into graphical reports and charts

 

Easily export to Word, Excel, .pdf, .html or .csv formats to easily share with other stakeholders 

 

Choose from a library of out-of-the-box reports or customise your organisation's reporting requirements

 

Create reports and dashboards for absence, salary, performance, and more

 

Get a deeper analytic experience with consumer-grade complex BI visuals suitable for your differing stakeholders around the business.
Our reporting is native to use and easy to consume, meaning there is a lower learning curve and less training to get up to speed. Should you require more complex bespoke analytics, we have professional services on hand to support you every step of the way. Get in touch to find out more.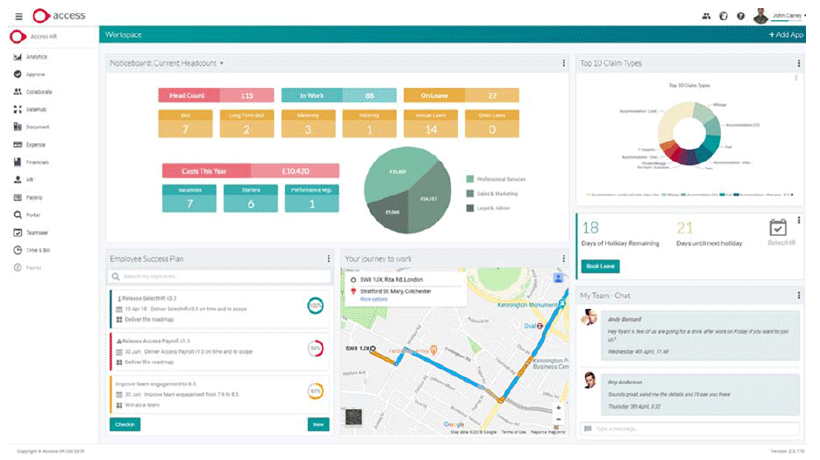 8 Benefits of our HR analytics and reporting software

Automate tasks and processes to save time (and money) whilst reporting consistently on your key HR metrics.

Extract and analyse large amounts of HR data in real-time, with the most up-to-date information, so you can make decisions quickly based on one source of truth.

Use historical data to make better decisions when hiring new talent and improve the full hiring process with patterns and insight that will help to plug the hiring gap and understand what kind of hiring talent your looking for.

Understand attrition and put strategies in place to reduce voluntary attrition and regrettable leavers whilst understanding patterns of behaviour and trends.

Improve learning and learning management by knowing who's carried out their mandatory learning (and who hasn't) and seeing relevant analytics around talent development.

Get employee engagement and insight data to show where your business is delighting its people and where you could do more to engage them - in turn, raising productivity and reducing staff churn.

Improve performance management by tracking, and analysing performance-related data, to see where you might have opportunities to improve or solidify strengths. 

Turn 'facts into acts', with flexible data retrieval that can be presented live to help your teams and stakeholders to understand any immediate action needed.
Find out more about our HR reporting, Insights and Analytics functionality
book demo
What is HR analytics software?  
HR analytics software helps your HR team to collect and analyse data and track important people metrics. HR analytics, or workforce analytics as it is sometimes known, provides a data-driven approach to decision making by helping you to answer critical questions about your business and by identifying the HR department's impact on business performance. 
How do I get started with HR Analytics software?
To get started with HR analytics software, you need the right tools for the job and experts to help position your analytic landscape. We can help with that, contact us, and we'll guide you through it.