Onboarding software
Elevate your employee experience using our automated HR onboarding software. Engaging new starters earlier with a tailored experience helps fast track their success, whilst introducing them into the organisational and team culture.
Our complete onboarding solution gives new hires day one access to key information – it can even be shared prior to employment if preferred. With self-serve onboarding features, it ensures strong new hire engagement and shortens time-to-productivity, promoting a positive start to employment.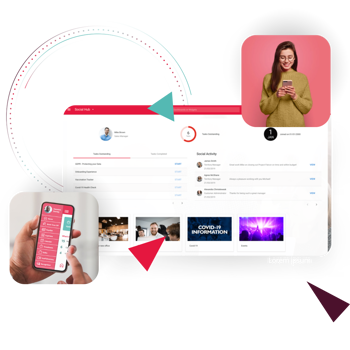 Key features of our onboarding software
Onboarding processes can be monitored by HR departments and managers through one simple yet powerful platform. Our HR software includes dedicated onboarding tools to streamline internal processes, as well as boosting new hire experience. 
Onboarding dashboard
Create bespoke checklists unique to each new starter specific to their role, location, department and even for existing employees that are cross-boarding from one role to another 
Grant new hires access before day one 
Access a social activity feed to welcome new hires: give new starters the ability to communicate with their team and discover more about them in their bios 
Present a set of standard pages to new employees:  employee directory, FAQs, meet your team, upcoming events, new hire quiz
Create custom pages unique to your organisation using text, internal links, images, embedded videos and Google Maps 
Compliance and completion tracking
Automate new hire tasks: create user defined forms (UDF) to gather information, request employee information (e.g. bank details, emergency contact details), request documents (e.g. passports or ID), create custom checklist items
Push out internal policies and procedures
Deliver employee handbooks and contractual documents
Monitor completion – HR and managers can track checklists
Re-release previously completed checklists where needed e.g. diversity information, policies 
Custom webpages
Grant access to employees before their start date to ensure a smooth induction
A customisable social hub to deliver any information relevant to your new starter, from: office tour, employee benefits, organisational updates, content specific to their role
Connect new employees with their team and wider organisation
Offboarding tools
Streamline and track offboarding with multiple configurable exit survey templates to gather invaluable feedback from leavers
Choose the date when offboarding checklists will become available
Report on your exit survey data and gather intelligence that can be used to inform future strategy
Improve your reputation on sites like Glassdoor and promote your employer brand with a positive offboarding experience 
David Ross Education Trust success story
"It's now so simple to add new starter employee records. We know with other systems that it can take ages to learn and hours to sort out, but that isn't the case with Access PeopleXD."
Cate Holmes, HR Business Partner at the David Ross Education Trust.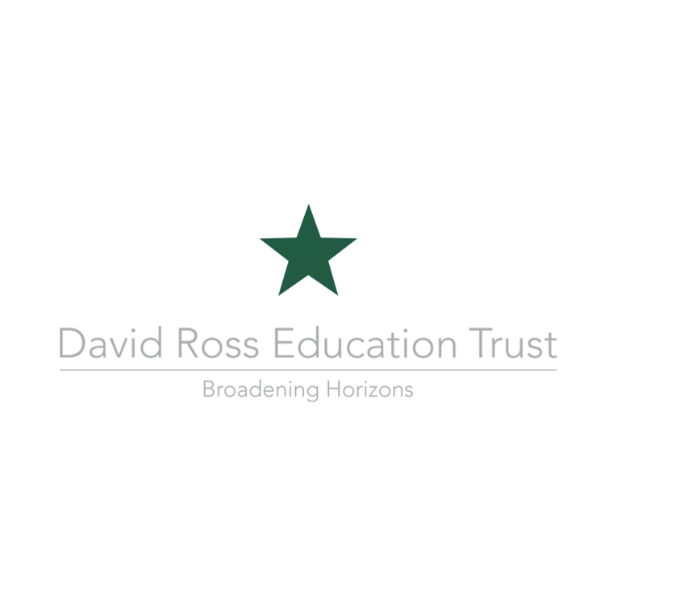 Our Access People solutions are trusted by 13,000+ organisations in the UK and Ireland
Why your business needs HR onboarding software
Feeling connected to your organisation is vital to employee experience. Research shows that poor onboarding processes can lead to reduced employee engagement, lower productivity and a lack of trust making it more likely for employees to leave within the first six months*.
The employee onboarding software you select has an important part to play in building a strong and attractive employer brand. Sophisticated interactive tools, newsfeeds and chat style UI helps new hires form an immediate connection with their team and get an idea of your culture right from the start.
Our HR onboarding software is the go-to solution for increasing efficiencies, improving loyalty and making your culture accessible. This will help set new employees up for a long and happy career with you.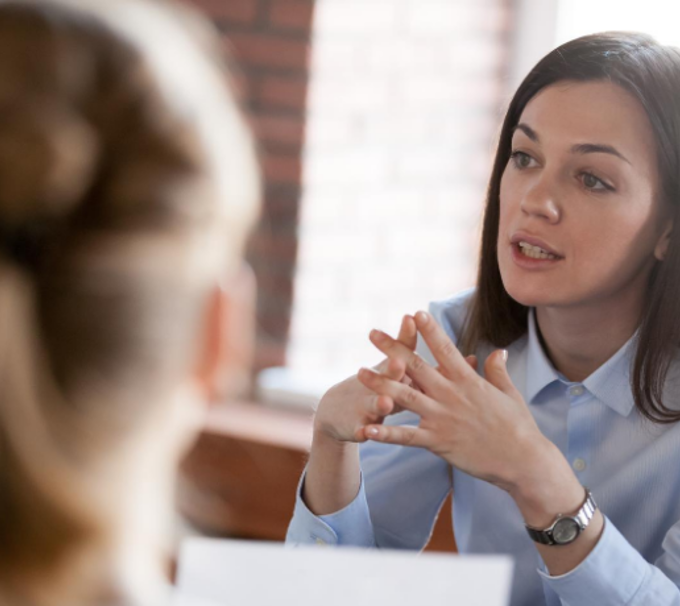 See our onboarding software in action
book demo
Benefits of our employee onboarding software
With our self-serve HR onboarding software, you can ensure you master the four C's of successful onboarding: compliance, clarification, culture and connection.
Maximise ROI by engaging with new hires before day one 
Help workers become productive, sooner 
Automate and streamline internal onboarding processes
Increase internal efficiencies
Showcase your culture and make it instantly accessible
Achieve greater compliance and reduce risks
Increase new hire engagement, loyalty and retention
Boost employee experience
Track onboarding with easy checklists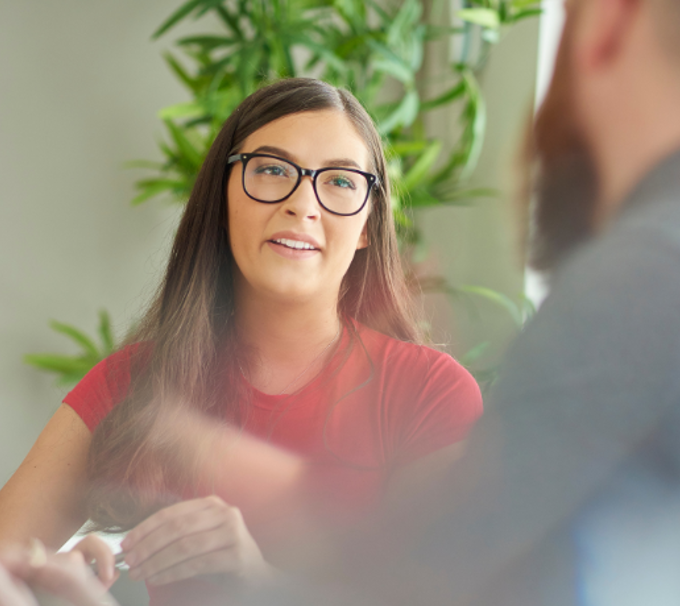 Speak to

one of our HR experts to

discuss your employee onboarding

needs
contact us
Improve employee experience with successful onboarding
As your organisation evolves, our HR onboarding software can go beyond new joiner experiences.
You will have the capability to release updated checklists, policies and information to all staff or specific groups as needed. 
When people move teams or roles, cross-boarding can be implemented using the very same software. This will guide them through an onboarding process relevant to their new job or business line, giving them a positive, organised and efficient welcome. 
In our connected world, offboarding is now vital to safeguard your reputation and improve retained employee experience. Our solution's integrated offboarding tools ensure leavers are listened to and feel appreciated, plus your organisation can learn from every exit.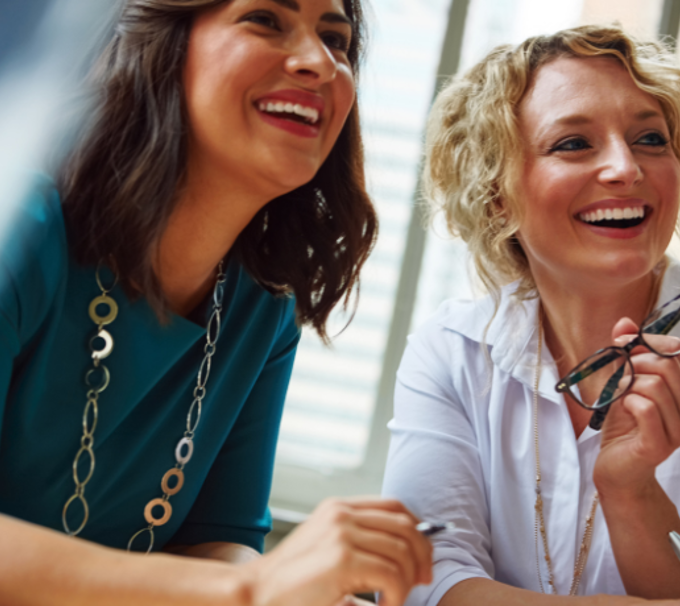 Integrate your onboarding software with HR recruitment and talent management solutions
Onboarding your people starts with their hire. With our end-to-end HR software, you can integrate your employee onboarding software with our HR recruitment solutions, giving you full control of the talent acquisition and onboarding lifecycle. In addition, a dedicated talent management module means you can further your people experience beyond the onboarding stage into development, engagement and retention.
Proud to be working with 13,000+ organisations in the UK and Ireland
What is onboarding software?

Onboarding software is a HR system designed to get new hires up to speed and integrated into an organisation. HR onboarding software should provide a simple, engaging and welcoming experience, introducing new hires to the company's culture and giving them everything they need to complete their roles successfully.
What are the 4 C's of onboarding?

The 4 C's of onboarding is a concept penned by The Society for Human Resource Management (SHRM) to help organisations to implement successful onboarding strategies. 

The 4 C's stand for compliance, clarification, culture, and connection: 

Compliance is the basic and fundamental requirement to cover when onboarding a new starter. For most organisations, this involves new employees completing mandatory training covering things like health and safety, confidentiality and data handling, along with any legal or role-specific compliance requirements and company policies.  
Clarification refers to the requirement to ensure that a new starter understands their role and responsibilities as early as possible during the onboarding process. This also might include where they fit within their team and company organisational structure, along with details of specific work already in progress and how they will be expected to contribute. Clarification is critical for new employees to feel as if they are quickly able to start contributing and adding value, as well as to the organisation to ensure that new starters can become productive as quickly as possible. 
Culture is an important part of the whole onboarding process in helping an employee to assimilate. It's also one of the hardest parts of onboarding to measure and get right. The recruitment process and pre-boarding should have started this process, reflecting company values and culture with things like a branded recruitment portal and access to company communications so that the onboarding process then feels like an extension and realisation of this.
Connection is the importance of professional relationships in the onboarding process. When a new employee feels they are developing relationships and are part of a team, they're far more likely to enjoy their work, be more productive and less likely to leave. These inter-personal relationships shouldn't be underestimated in the onboarding process. A buddy scheme can help bridge the gap between new starters and their teams for example, and mentoring programmes can help bolster the long-term success of onboarding plans too.
Speak to our HR and payroll specialists 
Our HR and payroll software solutions support every aspect of your people strategy from recruitment and onboarding right through to training, talent management, payment and reward.
Get in touch to find out how you can unite, integrate and optimise all of your people processes and maximise the success of your employees.  
See more HR and payroll solutions
HR and payroll blogs
Our HR and payroll blogs offer advice and guidance from industry experts.