Booking and Reservations
Restaurant booking system
Our online restaurant booking system makes booking a table at your venue simple for your guests and managing bookings, reservations and enquiries easy for your staff.
Find out how Access Collins restaurant booking system can save you time, generate more bookings and reduce no-shows in your restaurant.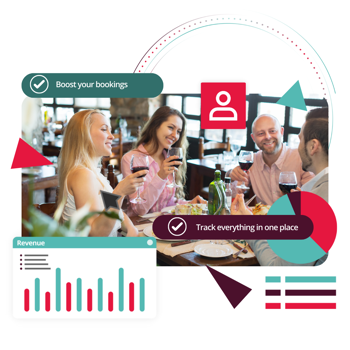 Why our restaurant reservation system?
Our customers have benefitted from as much as a 14% increase in bookings and enquiries through their website and seen their conversion rate increase by 24% after implementing Access Collins software.
Our aim is to deliver an easy-to-use booking system for your guests that integrates seamlessly on your website and enables you to drive more sales and improve service.
We're helping hundreds of restaurants across the UK maximise their booking and reservation process with a flexible table booking system that can be built to fit your restaurant's needs.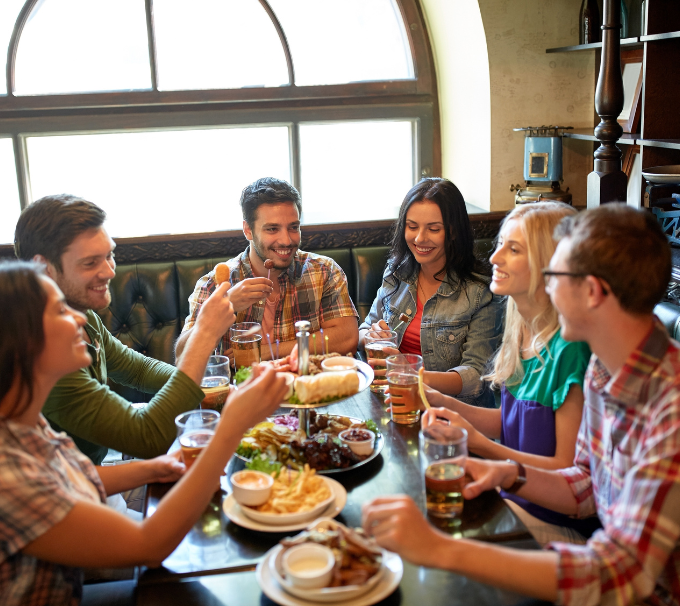 Benefits for your restaurant
Get more bookings – Our reservation system widget is easy to add to your website and the software helps you manage enquiries from Google, social channels, email and your website on one platform.
Increase revenue – Expand your upsell opportunities by offering the option to add a bucket of beer or a bottle of wine to the table, take pre-orders and promote special offers and menus before your guests' visit.
Reduce no-shows – Send automated booking confirmations, and reminders and take deposits to help reduce no-shows.
Manage large bookings online – Take the stress out of planning for large bookings. Your lead booker can collect pre-orders with a handy link, you can set numbers of pre-orders needed in advance to validate booking and take deposits for better kitchen planning and ordering.
Create new revenue opportunities – Join our ticketing and voucher software to market your events and create a super easy unique revenue opportunity.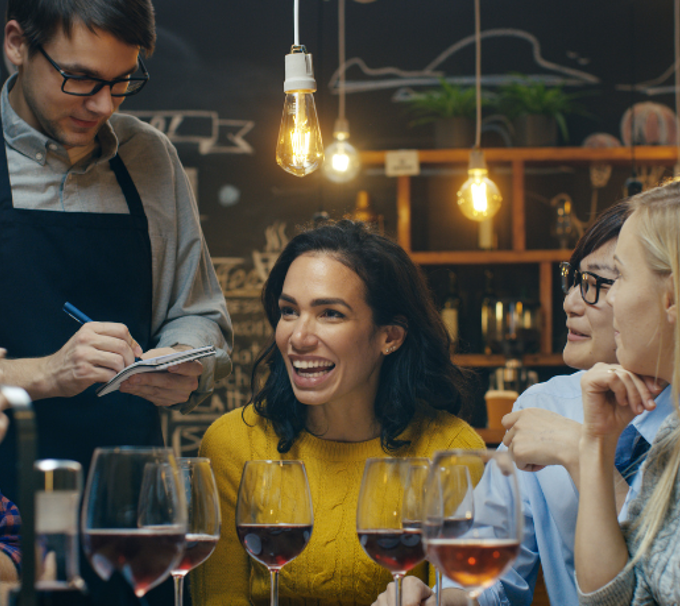 Flexible restaurant booking system to manage the customer journey
As many as 54% of consumers report that they would be put off a venue if they couldn't pre-book a table and our flexible reservation system is packed full of features that help restaurants manage the customer journey at every step of the process, from discovery to booking to when they visit your venue. Plus, save hundreds of hours in manually following up reservation enquiries through your social media, phone or website.
Features of our restaurant booking system
Table management
Our visual table management tool helps you manage your floor space to maximise covers during busy shifts with an easy-to-use drag and drop planner to help you make the most of your venue space.
Customer communications
Set up automated booking confirmations and reminders, follow-ups and pre-visit communications to help decrease no-shows and free up time from chasing up enquiries.
Pre-payments
Collins Pay enables you to collect deposits and pre-orders at the point of booking to decrease no-shows and increase average order values with pre-visit upsell opportunities.
Queue management
Collins LiveWait is the smart and sophisticated virtual queueing system that allows guests to add and remove themselves and receive a notification when a table becomes available helping you seat customers quicker.
Reserve with Google
Enable your customers to book directly from online Google search results for a quicker and easier booking process for your guests.
Reporting
Check out which channels are driving the most bookings and analyse online sales performance at a site or group level with detailed reporting data.
Integrations
Open APIs allow you to integrate your restaurant reservation system with your EPoS, CRM and other external systems as well as take online PCI-compliant payments and card authorisations for pre-sales and deposits.
Promote your restaurant
You can partner our booking system with the powerful marketing engine that is the designmynight.com discovery platform, helping hospitality-hungry consumers find their perfect restaurant venue.
Our restaurant booking system works well with...
Maximise your restaurant booking and reservation process
Related resources
More about drive more bookings at your venue, managing enquiries and generating more sales
FAQs on restaurant booking systems
What is a restaurant reservation system?

A restaurant reservation system primarily enables customers to book table reservations through the restaurant's website. The restaurant staff can then manage bookings digitally from checking how many covers are booked for a particular day, to managing cancellations, booking reminders and confirmations.  

Online booking software is easier to keep updated and manage than traditional paper diaries and means managers have more visibility of the number of guests expected so they can plan, order and staff effectively. From the customer side, they benefit from a simple self-serve booking process that ensures they can guarantee a table at the time and place they require ahead of time.  

Online reservation software may also include additional features that help restaurants manage bookings and enquiries such as automated confirmation and reminder emails and communications, queue management, table management and the authorisation of pre-payments and deposits. 

Find out more about the best restaurant reservation system for you
What software is best to use for restaurant bookings?

Most restaurant reservation systems are sold with a core booking functionality that can have additional features added to it depending on the need of your venue. So, the best depends on what you need.

Smaller venues may want the functionality of booking systems and customer communications but have less need for table management, for example.

It is often best to choose a a table booking system that allows you to custom build a package that addresses the specific needs of your business whether that be increasing bookings, reducing no-shows, increasing revenue or optimising your venue space.
How much does restaurant reservation software cost?

The cost of a restaurant reservation system will largely depend on need as there are different pricing structures that will suit different businesses. Some solutions offer fixed monthly fee software with different levels of functionality and others have a similar model where there may be a fee for the platform but the cost is commission based with charges based on covers.

It is advised that restaurant operators familiarise themselves with the different pricing structures of reservation systems and align the cost with the software functionality to decide the value it will offer their business.
What is the importance of table booking software?

You can improve the efficiency of your table reservation system by adopting digital table booking software that allows all enquiries to be managed from one centralised platform.

Having an efficient and simple-to-use reservation system is essential for the smooth operation of your restaurant. The advantage of a digital reservation system over manual booking diaries allows you to keep an accurate and up-to-date record of reservations that can be accessed easily.

As pre-orders and dietary information can be stored along with the booking, there is less room for human errors or missing information, allowing for a better experience for your guest. An online table booking and reservation system also enables you to optimise sales opportunities by optimising your venue space and reducing no-shows by offering pre-orders and deposit taking at the point of booking.
Explore our restaurant solutions