How to choose HR software: a complete guide
Busy HR leaders need to know how to choose HR software that can handle the day-to-day, as well as achieve wider business objectives. How do you select the right software in a busy marketplace? Is your solution scalable to allow for future growth? And what about software integration?
When looking to upgrade, your chosen provider should offer solutions to all your HR challenges, from talent management and development to employee benefits and well-being. Here, learn how to assess business needs and think through pain points to set out your criteria when going through the HR software selection process.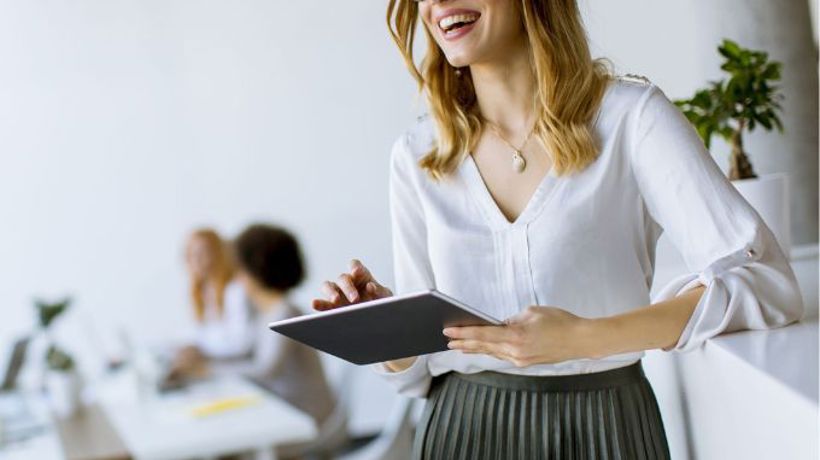 What is HR software and how does it work?
HR software is an umbrella term for any programmes, platforms and systems used by human resources departments to manage processes and make operations more efficient. It can be used to manage all HR functions, cutting out unnecessary administration work and empowering professionals to be more effective in their roles.
HR software can include solutions for:
HR software can support people's strategies as well as operations and processes. Choosing a holistic, integrated HR platform provides options to manage learning and development, rewards and recognition, employee engagement and more.
HR software works by automating processes, organising data and providing deeper insights, as well as enhancing the employee experience. The right HR software can effortlessly manage everyday tasks while making an organisation a better place to work.
Working in HR is your opportunity to shape company culture and change people's lives for the better. If you find you lack the time and resources to connect with colleagues, drive growth and innovate to create a winning people experience, your HR software should be doing more for you.
What are the different types of HR software?
The software can consist of standalone systems for specific processes as well as fully integrated, holistic HR solutions. You will often be able to pick and choose the components you require, combining them to personalise your system and meet your needs.
You will commonly see HR software referred to as HRIS, HCM or HRMS. Here's what these acronyms usually mean – just bear in mind that they may be used interchangeably in some contexts, particularly across different regions:
Human resource information system (HRIS). This is software designed to manage people and processes. It might include training, absence management, benefits, recruitment and other operational functions
Human capital management software (HCM). All HRIS functionality is covered, as well as talent management and global capabilities such as multi-lingual tools. Systems might also include talent management
Human resource management system (HRMS). A holistic HR system that includes HRIS functionality, with the potential addition of HCM, payroll and time/labour capabilities
You may also come across the term "SaaS" in relation to HR software. This stands for "software-as-a-service", meaning it's offered as a subscription from a third-party provider. You won't own the software – it will be fully managed and updated by the provider, making it a simple, low-maintenance, cost-effective option. The SaaS approach can drive time and cost savings – our software helped Gatwick Airport to achieve immediate OpEx savings of £250,000 and reduce HR administrative processes by 50%. It's now contributing to efficiencies in excess of £1 million per annum.
While these terms are useful to understand during the research phase, there will be many more considerations if you have complex requirements. It's very important that your vendor of choice can meet all your needs and that their software helps you achieve your objectives.
At Access, we offer a fully integrated SaaS HR solution. PeopleXD connects all your people processes in one easy-to-use platform. Book a four-minute demo of PeopleXD.
How to choose an HR system: 7 things to consider
Set out your HR software selection criteria and choose the best solutions for you – here are seven key considerations.
1. HR software features
What features are non-negotiable for you? Some options to consider are:
Employee self-service
Process automation
Reporting and data analytics
Access via mobile/personal devices
Manager self-service
Collaborative interfaces
Bear in mind that HR software is highly advanced - and always evolving. Many systems can offer all these features and more. To narrow it down, think through current technology shortfalls. What does your current system lack? Can you support learning, well-being, development and people strategies, or are you still relying on legacy systems that only do the basics? Can you access detailed reporting across all areas? Once you have clarity on pain points, consider how they negatively impact your business. This will help you establish your most fundamental business needs and ensure a new system can prioritise them.
2. Budget
Help your business think outside the budget, mapping out KPIs to consider when evaluating the performance of a new HR system. These might include time savings, cost savings, risk reductions and data cleansing, which help you communicate and emphasise ROI.
Don't just consider your available budget – work to understand what it buys in the current marketplace. You may need to complete a benchmarking exercise to find out what different HR software costs are and how your current systems compare. This will help you to explore options and enter negotiations with potential vendors from a stronger position.
3. Integrations
HR software can be a standalone product or a fully inclusive, fully integrated HCM system. Do you need your software to be comprehensive or do you have existing systems – perhaps learning management systems, databases or payroll systems – that are set up separately? Be clear and upfront with any possible vendor when discussing integrations and work to understand options and costs, as these can vary greatly.
In the long term, opting for one single system can help your business scale up, avoiding common pitfalls that stem from human error such as data duplication, security breaches and inaccurate recordkeeping. HR departments are undergoing digital transformations and managing new ways of working, entering a new tech-driven world where full oversight of systems and processes is non-negotiable. According to a McKinsey study, 85% of companies picked up the pace of digitisation during the pandemic, in part to help shift skills and improve workforce strategy and planning. System integration to provide clarity and oversight is essential to the success of HR technology transformation.
4. Scalability
Businesses change, grow and evolve so scalability is an essential consideration for any HR software you onboard. The good news is that scalability is more easily addressed in the era of the cloud, which removes many of the worries around storage limitations and maximum user numbers. Cloud HR systems are subscription based, so you pay for what you use. This allows for simple scalability of features and functionality, giving you the ability to add more users, new features and additional modules.
5. Customer service
The cloud makes life for HR professionals much easier, but it often calls for closer collaboration with your software providers and building that relationship will be key with any subscription. During initial conversations, assess the quality of the service you receive and think about whether you would be happy to work with these teams long-term. Find out exactly what software support is available and what's generally included in a service level agreement, ensuring you can access the customer care you need when setting up and using a new system.
6. Business buy-in
Before any meaningful progress can be made, you will need the buy-in of your business. With the backing of stakeholders, colleagues, finance departments and management, your search for new software becomes much more streamlined. According to the  PwC HR Tech Survey, it's important to start with a proof of concept and to track and measure results to help make the case for further investment.
Find out how to build a business case for a new HR system.
7. The full benefits of the cloud
Are you seeing the full benefits of the cloud yet? The 2022 PwC HR Tech Survey highlights the value of moving over to the cloud – survey respondents overwhelmingly reported that moving core HR applications met or exceeded their expectations. Benefits for them included more employee use, greater HR control, improved data security and better user experience.
However, PwC cited cloud transformation as the third biggest human capital challenge and HR leaders reported missed opportunities to drive tech adoption. Advanced HR software can support apps, self-service tools, simple scalability and more through the cloud. Integrating these features enables you to save time, and to measure the benefits as well. Consider the cloud's full power when making software selections.
Find out how if our HR software is the right fit for your organisation
HR software selection tips
Make sure your team members are on the same page. Go through the process as a team, ensuring all needs are met and there won't be any last-minute objections. HR software is a major investment and needs to work for everyone.
Get your biggest challenges out in the open. These are some questions you can ask to help pinpoint them:
1. What do you think would make employees' lives easier? And do your employees agree? Speaking to people impacted by HR management and software is very useful when defining needs
2. Which processes are the most time-consuming and could this be solved with the right software?
3. Do you need to integrate new systems with existing ones? How would this work in practice?
4. Are there gaps in the resourcing needed to support future strategies? For example, are your people strategies underpinned by appropriate learning and engagement tools? Apply this methodology to all parts of your HR strategy to identify the gaps
5. Are there any regulatory considerations you need to bear in mind when choosing HR platforms?
6. Where could you achieve a better return on investment (ROI) and how can your software support that?
Once you know your pain points, you have the perfect conversation starters for a potential software provider. Ask them how their software can solve your biggest challenges – the answers will tell you straight away whether this could be a good solution.
Identify key business needs first. Don't get distracted by exciting new features. Start with a business needs analysis. Knowing your pain points helps – it can be easier to come at the process with a clear understanding of what you need to solve. Loop in stakeholders, consider key requirements and make sure your needs ladder up to core company-wide objectives so you can build your business case.
Understand the market. What HR software is out there? What exactly does it do? How would it help you reach your goals? What does it cost? And more importantly, what tangible and intangible savings could it help you to make? Log information clearly and concisely to look back on when you need it so that over time, you develop a clear understanding of the HR software market.
Book in software demonstrations. Take full advantage of free software demonstrations and road tests, which are your chance to experience systems first-hand. They're also an opportunity to meet and interact with customer service teams, giving you a glimpse into what a future vendor partnership might look like.
Are you ready to switch your HR software?
Switching software is not a process to take lightly, but now you know how to choose HR software that has ongoing business benefits. It pays off to complete a full needs analysis, understand current pain points and go into the process with clarity on what you need to achieve.
You can also use external resources and consultants to plan your approach – perhaps as part of a digital transformation project – to identify the best software provider based on specific business needs and goals. The right HR software will support your operations, save valuable time, provide deeper insights, improve ROI, enhance your people experience and build your employer brand.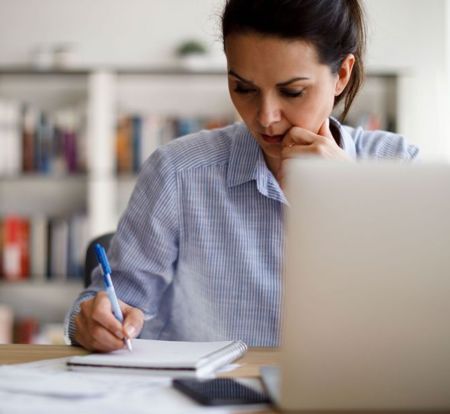 Contact us
Talk to us about our industry-leading HR software and find out how we can help your department thrive. We offer holistic, fully-integrated solutions to support you and your people.