Soda - Voucher management
Gift voucher management software
Open up a new revenue opportunity with an easy-to-manage online voucher software to drive sales and reward customer loyalty.  
A gift voucher system can help your loyal customers share your venue through purchasing gift vouchers for their friends and family and can help drive repeat visits from customers through incentivising with a discount voucher.  
Start earning profit straight away
Access Soda, our online voucher management system, has no set up or ongoing fees to use, just a small commission on each voucher sold, which means that there's no initial investment to worry about.
Set up on your website is easy with a quick and easy-to-install plug-in widget on your website or a branded page – no technical skills necessary! 
A totally flexible solution you can set up monetary value vouchers (e.g., £30, £50 etc.) or sell a voucher experience such as a champagne 3-course dinner – whatever works for you. 
Our gift voucher software has been designed specifically for hospitality businesses with restaurants, pubs, bars and hotels all benefiting from this low-maintenance way to generate sales through your website.  
Key voucher management software features
It's easy to get started with online voucher management software with no set up fees or monthly costs to worry about – and you can benefit from seamless self-service functionality your customers will love.  
Easy plug-in widget sits on your website making it easy for customers to find or a branded page for you to direct them to with a link 
Set your own voucher terms for expiry so you stay in control
Receive funds from purchased e-vouchers within two working days
Analyse sales reports to measure your purchases and redemptions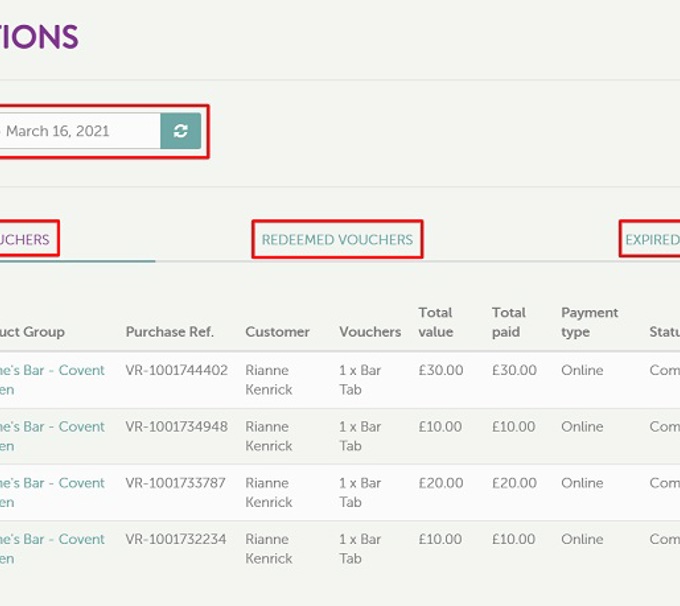 Benefits of gift voucher software
In hospitality, customer loyalty is key and online gift voucher software offers a number of benefits to businesses of all sizes in helping encourage new and existing customers to return time and time again.  
Entice customers who haven't visited for a while with a discount voucher  
Create brand loyalty and make your guests feel valued by using e-vouchers to reward customers who have visited more than once 
When redeeming vouchers guests often spend more than the voucher amount once they visit – creating even more sales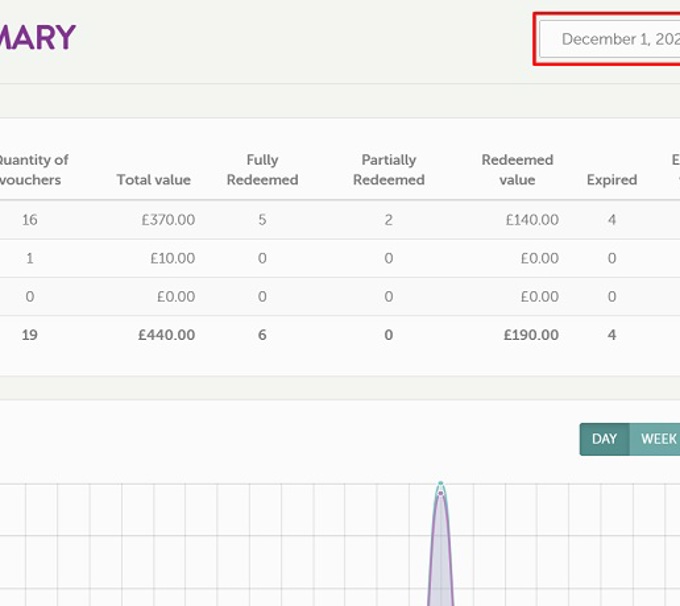 Create a new revenue stream for your business by offering gift vouchers
Our gift voucher management software works well with...
Ticketing software
Event ticketing software enables you to explore a new line of revenue for your venue and help generate pre-booked sales.
Reservations and bookings
A comprehensive solution that manages every aspect of your reservations, booking and enquiry management, from start to finish.
FAQ's for voucher management
What is a voucher system?

An online gift voucher system enables hospitality businesses to sell redeemable vouchers on their website 24/7 that customers can use against their in-venue orders. An online system offers the additional benefit of sales reporting to help businesses monitor the number of sales and redemptions.
How does the voucher system work?

Vouchers are used in restaurants, hotels and other hospitality businesses as a pre-paid payment method. Online voucher software is a sustainable paper-free system that allows customers to self-serve at any time and delivers a pdf voucher to the customer via email to be shown in the venue. 
What is the difference between an e-voucher and a gift voucher?

A physical gift voucher is usually purchased in the venue where it can be redeemed and is a printed physical gift card or paper voucher. An e-voucher is a digital version of a traditional physical voucher and is usually purchased on the business's website which enables sales to be made 24/7. An e-voucher is usually emailed to the customer and is in a downloadable format such as a PDF.
Explore our hospitality solutions