Legal Case Management
Claims Management Software
Access Legal insurance claims management system improves your case handling of claims by reducing the time spent processing each case, increasing the quality of service your clients receive and improving your bottom line.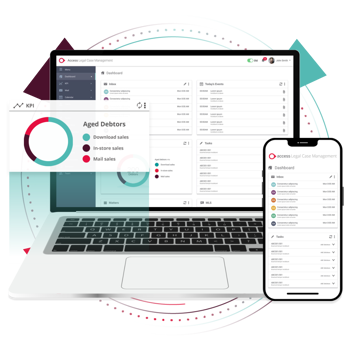 Key features of our claims management software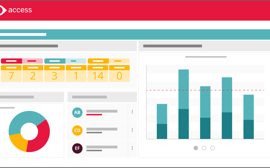 Expert Guidance
Access Legal case management software's in-built 'workflow' can be tailored to ensure that cases are dealt with consistently and in keeping with your firm's standards, automating time-sapping administration.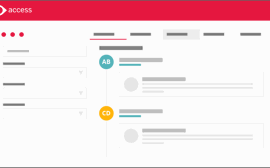 Document Creation, Collation and Management
Fast and effortless document and form production means that at the start of a case, with PI system management tools it's possible to generate all relevant documentation automatically at the touch of a button.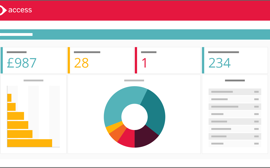 Text Messaging
SMS (text) messaging direct to clients' mobile phones is available from the desktop at the click of a button, keeping them up to date with developments and reminding them of important appointments.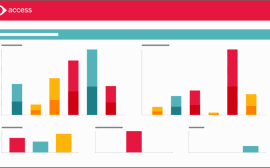 Online Case Tracking
Our claims management system can automatically publish selected case data to a secure web site — enabling you to make information available to clients, partners, and intermediaries around the clock.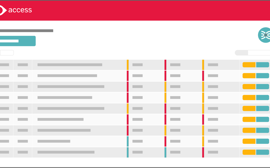 Financial Analysis
Every element of cost associated with a claim is stored and available for reporting and analysis.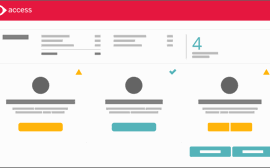 Cost Drafting
Access Legal Cost Drafting Software assists with bill creation, from layout and calculation to the production of a red line bill, enabling you to extract maximum value from fee earners' time, with more streamlined daily processes.

Create great client outcomes, enhance their productivity and ensure continuity of their business today
Claimant activities
Our claims management software is available for a wide range of claimant activities, including:
Insurance Claims Handling
Legal Expenses Insurance
Credit Hire and Fleet Operations
"Access Legal is used to support the full end-to-end accident management and vehicle hire process. The system gives us a holistic approach to case management – one integrated and consistent way of processing files, and one core data repository meaning a truly centralised approach." - Andrew Langford, CIO, at Auxillis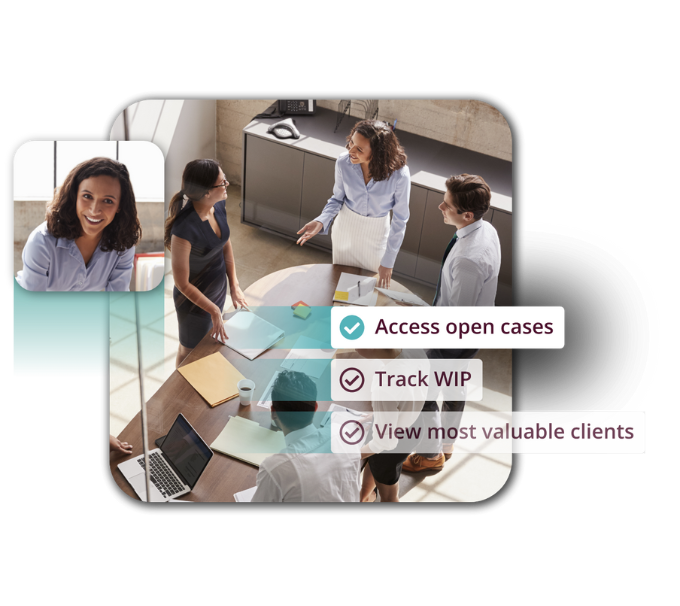 Data and asset storage
A powerful claims management and handling system stores all your contacts for each claim, and incoming mail, faxes and even photographic evidence can be scanned into the relevant Access Legal file.
Access Legal partners with over 3,500 legal teams to power their solutions, from law firms to in-house legal teams and public sector legal departments. Learn more >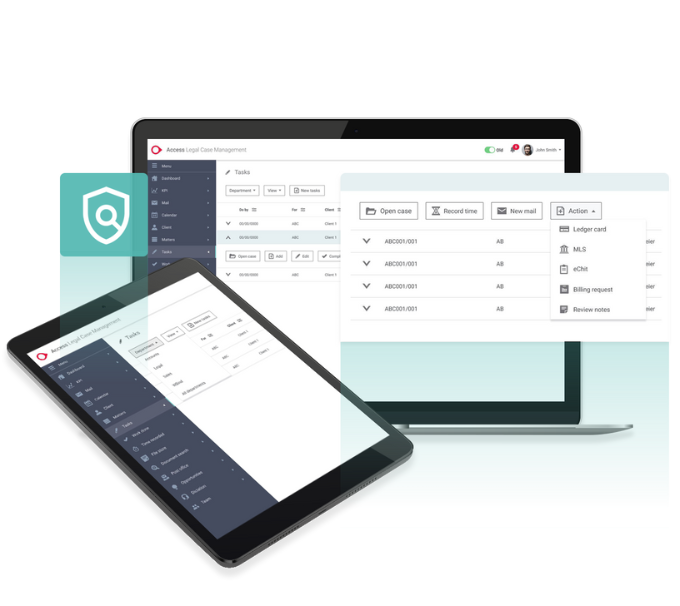 Supporting all areas of law with powerful workflows and best in class integrations
First notification of loss system
An integrated First Notification of Loss system enables your contact centre to rapidly capture accident details. This data can then be transferred to a 'live' claim file within the claims management software as and when the necessary steps are confirmed.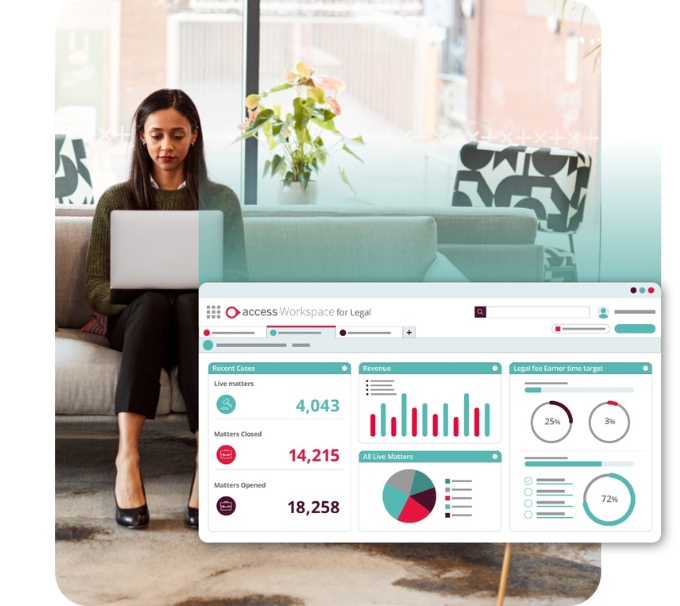 Automated case importation
New or amended case information received electronically from business partners - whether that is 1 case or 10,000 - can be automatically imported in the right format and attached to the right cases at the click of a button with claim management and administration tools.
Access Legal solutions integrate with a wide range of suppliers and services, enabling you to streamline more of your processes straight from your software.  Learn more >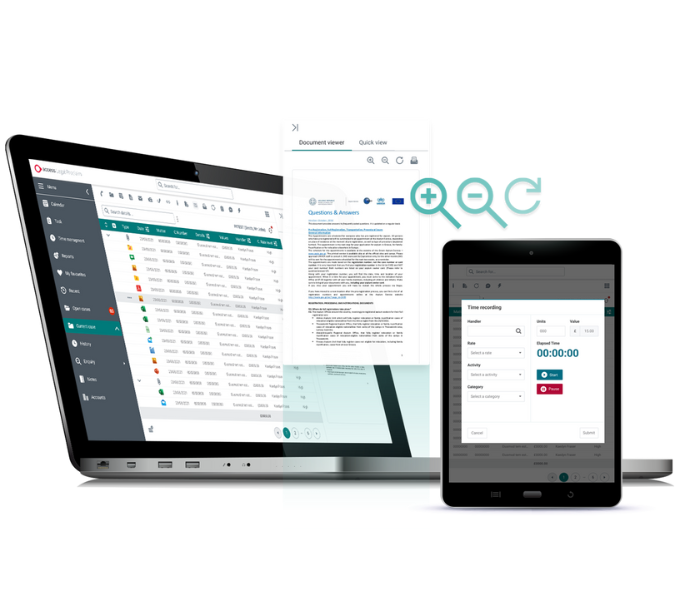 See how Access can transform efficiency at your law firm
It's time to embrace collaboration, agility and efficiency
Give yourself the freedom to improve the performance of your legal practice and generate value with one seamless software solution.
Explore the market-leading Access Legal software solutions
Auxillis
Find out how Auxillis has been able to improve the efficiency and increase the productivity of their claims management process.
Launched in 1992, Auxillis now employs over 1,400 people across 2 operations centres and 27 branches, offering a range of services including credit hire, credit repairs, managed repairs and claims management services.
"The decision to standardise on Access Legal as our overall claims management platform has been truly validated. The system is by some distance the leader in the claims sector." - Andrew Langford, CIO, Auxillis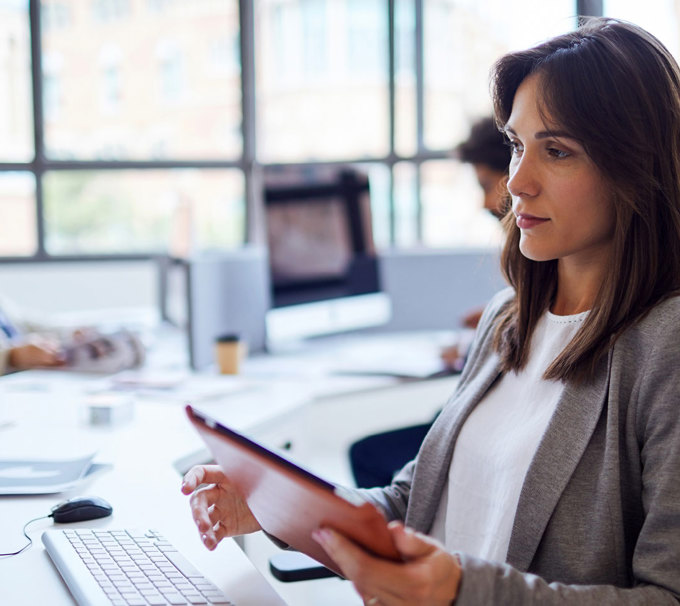 Blog Spotlight: Case Management
Read our latest blogs on all things case and matter management covering key industry questions and trends.
Build Your Custom Legal Case Management Demo
You can build and tailor your own Case Management demo to match your individual requirements and what key features your legal firm and stakeholders are actually interested.
All you need to get started is hit play on the embedded demo builder below, follow the instructions and steps to get started and have your own bespoke demo within minutes.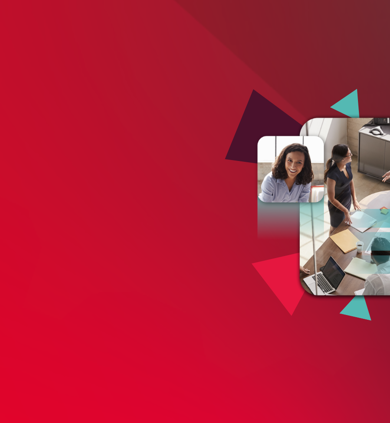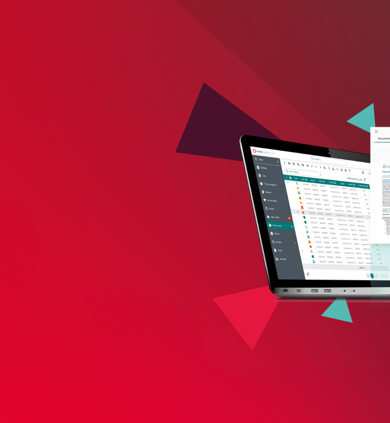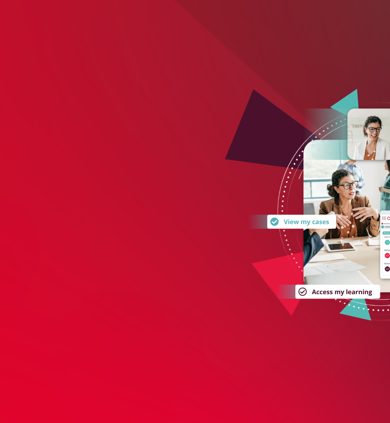 Download the Access Legal brochure
Discover legal case management without limits and why we are trusted by over 3,800 firms to unlock unrivaled efficiency gains. Bring your legal case management up to spec and join the growing list of legal firms switching to working without limits. Take on any task, any time, any place with the full weight of your practice thanks to one seamless, secure, cloud-based platform.
Download our brochure
Get a personalised demo of the Access Legal suite
During your complimentary full system overview we will answer any questions you might have and show you how your legal teams can use case and practice management for opening and managing cases and matters quickly. We'll also show you how reporting within Access Legal for Workspace can drive true business intelligence insights on any element of your data including streamlining accounting and finance tasks with our fully integrated legal accounting system.
Book a demo with us today
Speak to one of our experts
Over 3,800 legal organisations trust Access to create great client outcomes, enhance their productivity and ensure continuity of their business. Book a call with one of our legal specialists to discuss your needs or any questions or queries about any of our Legal product solutions.
Contact us today