Contact us
Complete the form and one of our team will be in touch shortly.

Cloud Hosting
Got questions? Get in touch.
Our experts thrive on helping businesses like yours realise the potential of cloud technologies.
Sales Support
(UK) Tel: (+44) 0845 544 0465
(UK) Email: [email protected]
(US) Tel: (+1) 877 778 2260
(US) Email: [email protected]
Office Address:
Europe
2nd Floor, Princes House, 53-54 Queen's Road
Brighton, BN1 3XB United Kingdom
Tel: +44 (0)845 544 0465
United States
Industry City, 254 36th Street,
Suite B332, Brooklyn, NY 11232
Office: +1 212-390-8333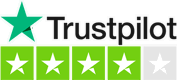 Without the hosting and the platforms that Access Cloud provide to us, we really aren't able to deliver the services to our customers in the way we would want to.