Simplified donor management software
With Access Charity CRM, you get a powerful CRM for core users and a simplified donor management solution for the rest of the team. A fundraising CRM, the way you want it.
read brochure
book demo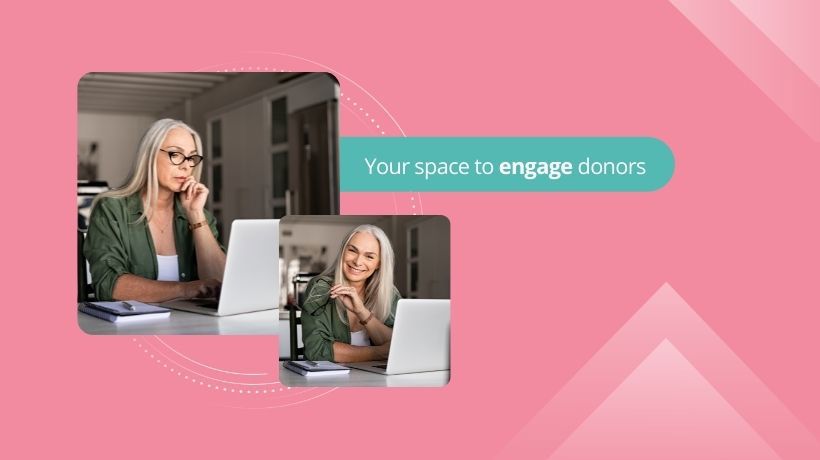 Introducing Fundraising Hub, the new way to interact with your donor data
Our unique Fundraising Hub within Access Charity CRM provides an easily accessible path to donor data, allowing your charity to take action quicker than ever before. With Fundraising Hub you will have a simple, innovative way for your wider organisation to rapidly surface core donor data and take action, without requiring specialist knowledge or in-depth training.
"Fundraising Hub is very user friendly, very clear and accessible. We've had a massive uptake in our team using it and the supporter care team sits with it open all the time. As soon as the phones rings, they search the person they're talking to - it has been a game-changer for us."
Jessica Rush, Executive Support Manager, St Petrocs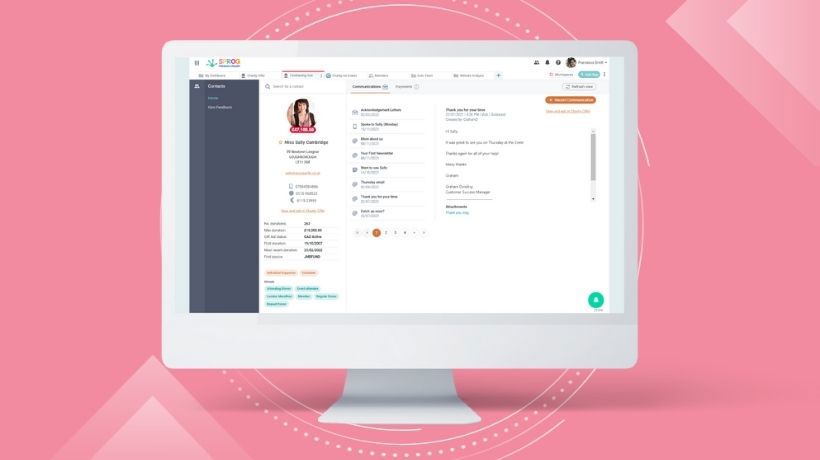 Save your fundraising team time by enabling self-service for the wider organisation
We appreciate that information requests from the wider organisation can have a negative impact on your productivity and takes valuable time out of the day. With that in mind, Fundraising Hub has been created. A simplified interface that drives powerful searching, plus the ability to view key information from one place, underpinned by robust data and analytics that allows other departments to self serve critical information whenever they need it.
Fundraising Hub provides the following benefits:
Available to anyone in your organisation that is granted permission, without any additional CRM licenses, allowing relevant data to be self-served when needed.
Removes reporting/data accessibility bottlenecks and thereby increases productivity.
Less spreadsheet dependency reduces data control risks. Rapidly set up regular payments and direct debits from within the application.
Deep search capabilities and the "Favourites" menu allow key donors to be ringfenced and targeted with different treatments.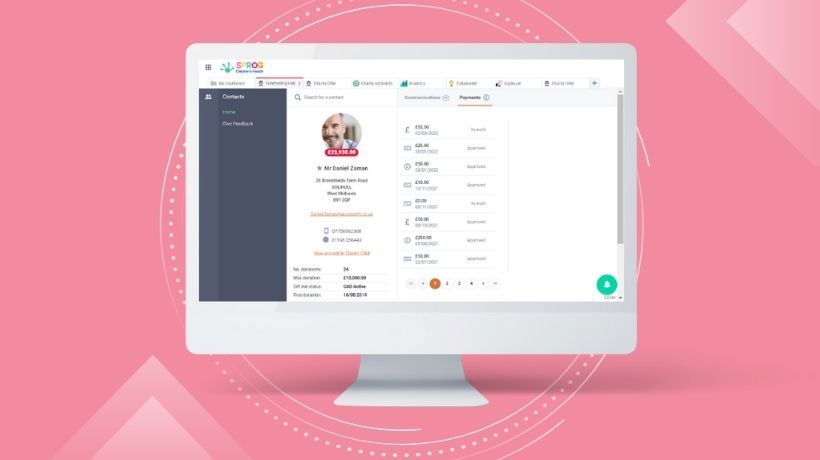 Segment supporters and manage prospects
In Access Charity CRM, the donor management system logs every interaction with supporters, tracking donations, interests, conversations and more

Multi-criteria segmentation makes interactions more meaningful through personalised, targeted campaigns

Prospects can be categorised by potential value, interests and more, and managed through the stages of donor management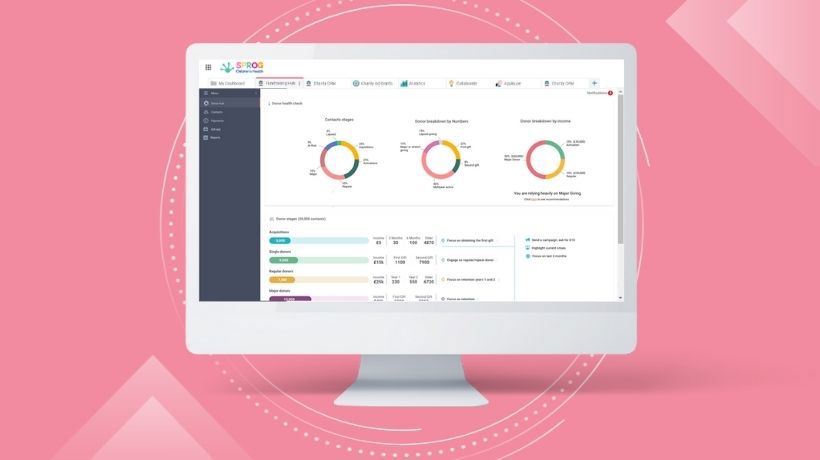 Access Workspace for Charities
Access Workspace for Charities gives your fundraising team end to end visibility and control of your donor journeys.
With everything in one place, our cloud-based feature rich charity software includes Digital Advertising, Website, CRM and Payment Processing solutions, and allows each solution to operate on its own, or as a connected part of the full suite.
Allowing you to engage your existing supporters more effectively, attract new donors to your cause and generate more predictable income streams.
view our charity software
Explore the other solutions in Access Workspace for Charities