Construction management software
Our award-winning* construction management software, EasyBuild helps construction site managers to have complete visibility of their projects across multiple sites on one platform.
With a real-time dashboard, and efficient analytics and reporting tools, our construction management system will work seamlessly with your data, while a dedicated mobile app means you can collaborate in real-time with your team from any location.
request pricing
book a free demo
Why choose our construction management software solution?
Powerful and reliable, EasyBuild construction management software has been awarded 'ERP software of the year' winners for five years in a row by the Construction Computing Awards. As a specialist solution, it is designed to bring your commercial and financial teams together in one place, whether you're onsite or back in the office. Rich in features and functionality with seamless integration, it gives construction site managers full visibility over all essential projects and tasks.
Our construction management software is the go-to solution to bring your construction business up to speed with efficient ways of working.
Speak to one of our specialists to discuss your construction site management needs
request a call back
Key features to manage all aspects of your construction site
The key features and rich functionality of our construction management system offer seamless integration of various software to build one powerful solution. Discover them all below.
Construction cost management software
Tracking your construction project costs from start to finish can be difficult when working in silos across different spreadsheets and departments. Creating more admin and time-wasting tasks for your team.  
Having the right pricing software in construction can give you peace of mind. By allowing everyone to work in the same platform, updating in real-time, will give you a single source of truth, across all your projects. Giving you the confident to make important cost based decisions in real-time on the go. 
Cost value reconciliation

gives you greater control over expenditures, budgets and is scalable to support the growth of your business 

 

Cashbook and Ledgers

that track, monitor and report on transactions across multiple sites, companies and bank accounts in real-time via mobile apps.    

 

Job costing

that allows you to capture costs at key levels such as labour, plant, material, subcontractor and overheads. 

 

Electronic data capture

so you can process online and automate tasks for increased efficiency and better employee experience 

 

Construction Industry Scheme (CIS) VAT reverse charge 

– submit your reverse charge VAT returns at a click of a button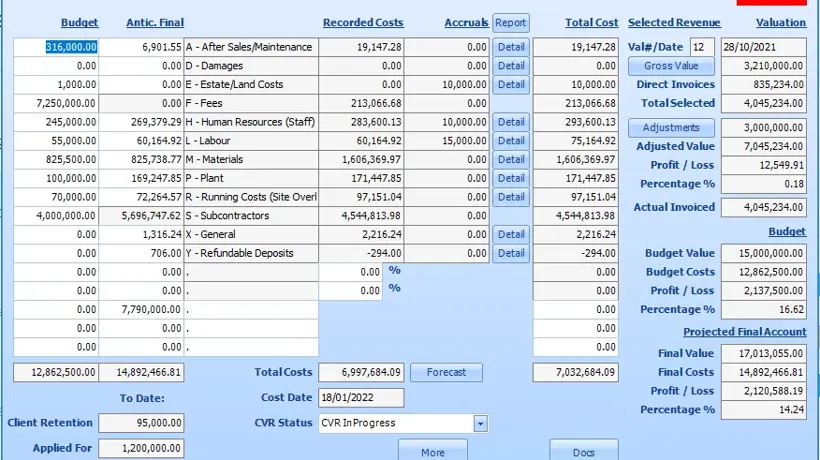 Stock management software
It's important to ensure you can control, monitor and manage your materials coming in and out of site when running multiple projects – especially when trying to stay on schedule and within budget.  
Our construction management solution helps with stock management in the following ways:  
Track where your stock is across all your sites in real-time

 

Book materials into stock and charge out to a project with automatic job costing

 

Purchase items into stock via purchasing 

requisitions app 

 

Sell stock to a third-party client, linking with the sales ledger module

View reports with stock on hand, all stock by particular projects or stock codes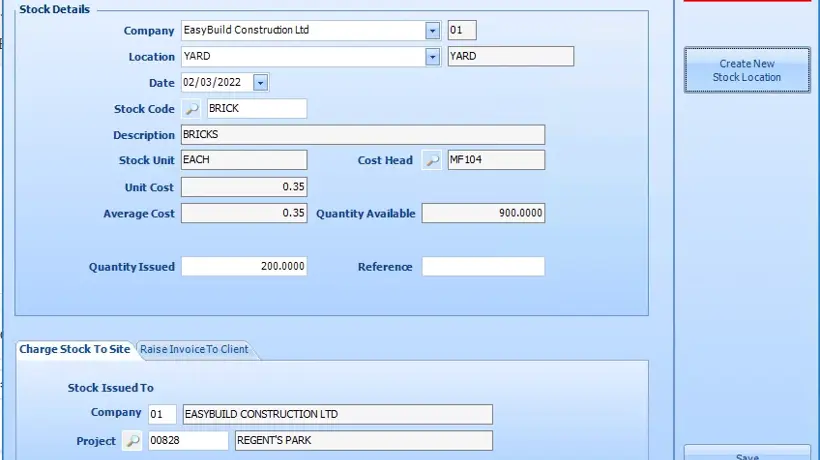 Plant and asset management software
Keeping track of your plant and assets across different sites at any one time can be time-consuming and near impossible, but our construction management software can:    
Give your site managers control to track and monitor your plant and assets across all sites with our software solution in real-time.
Give your accounts team the visibility to review how assets are being used and record depreciation.
Help you track where your assets are and on what site - whether you own your plant or hire out equipment.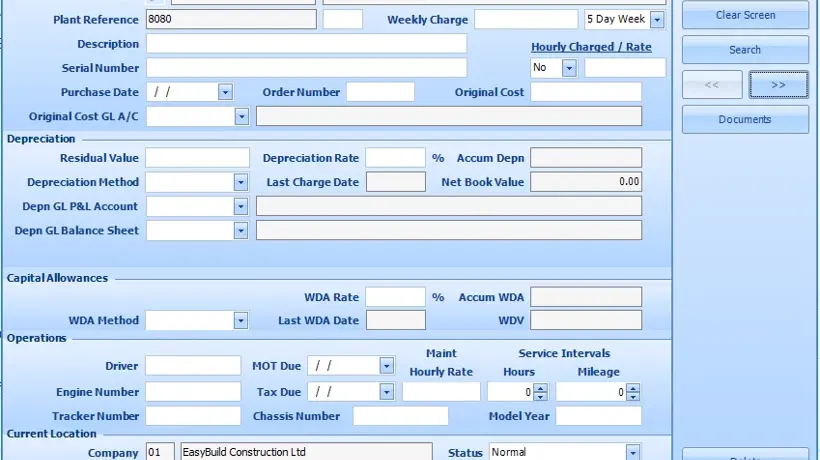 Supply chain management for construction sites
We understand how important it is to build quality construction industry relationships to complete projects on time and within budget with clients, consultants, suppliers and subcontractors.
Our construction management solutions gives you one less thing to worry about.
Bring together projects, CRM and supply chain management all in one place to avoid data silos and give you one single source of the truth.
Build up a 'project CV' of your best suppliers, sub-contractors, consultants and clients to give you the information you need to use for repeated business.
Trust that you're using the best suppliers and your materials are being delivered on time to site so you can stay focused on getting your project underway.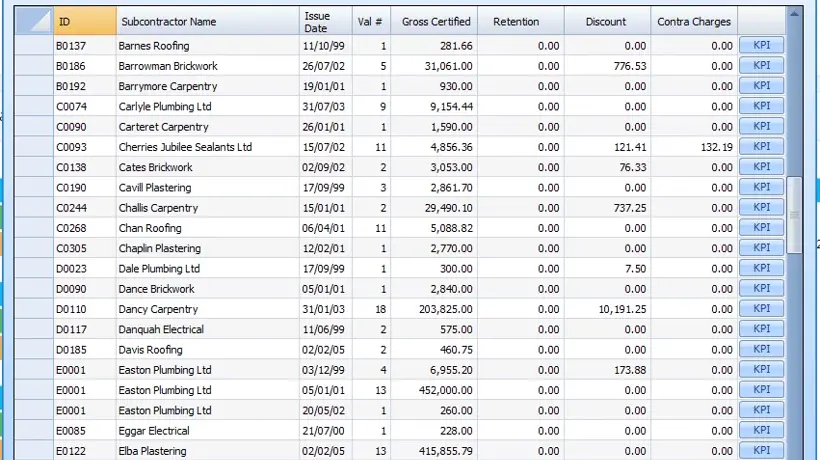 Full project visibility
The analytics, reporting and easy-to-use dashboards work seamlessly with your data sitting in our software. They are designed to give you visibility over your entire project, an understanding of your financial position and control to make your next decision.
Whether you're onsite or working in finance, you'll be able to view at a glance high-level information on your clients and suppliers. Get reliable insights and visibility across your whole project from balances and invoices to client turnover and certified project balances – all stored in one place for all your departments to view.
Detailed analytics
Real-time, statistical information to be reviewed anytime, anywhere 
Review project cost information on the move 
Generate charts and graphs suitable for inclusion in Management level reports 
Easily export information to Microsoft Excel for analysis 
Obtain information over the web, using secure operation combined with secure login credentials 
Dynamic dashboards
High-level Cost Value Reconciliation summary highlighting costs, revenues and project profitability
See through the entire costing structure, including individual transactions
View scanned invoices against each transaction – accessible from anywhere
A complete view of subcontractor and consultant order values, certified balances, and cost accruals
High-level project balances summaries, with details of expenditure across consultants and subcontractors
Detailed cost and revenue analysis, detailing Sales, Margin and Total Costs
Adjust views with configurable parameters
Mobile apps to manage your construction site
Our construction site management solution includes dedicated mobile apps to capture accurate data, save valuable time, and increase efficiency across departments. GPS tracked, our apps allow anyone in your construction business to use their phone remotely to record essential information and upload it back to Head Office immediately.

Timesheet app 
Reduce errors and process time with less manual inputting
GPS tracked to increase visibility
Faster approvals with real-time recording
Real-time information to invoice sooner and review job costings on projects

Requisitions app
Site staff can create purchase requisitions for both material and plant items while on the go
Full visibility in real-time and control of your costs
Fully integrated to suppliers and projects for committed cost visibility
Follows standard approval procedures
Automatic notification of PO (submitted, in progress, rejected and ordered)

Goods Received Notes (GRN) 
Speed up process times to enable accurate on-site delivery and return information
Eliminate lost paper GRNs
Real-time updating into the back office system
Three-way matching between PO, GRN and Invoice
Audit trail for full visibility

Service and maintenance for mobile  
Supports you during the defect period, should you need to provide any aftercare
Keep track of your assets after you've completed your project
Submits jobs, notify technicians, see asset details and record work
EasyBuild wins 'ERP software of the year' award at the Construction Computing Awards five years in a row!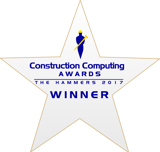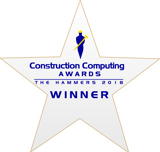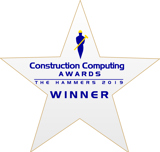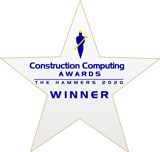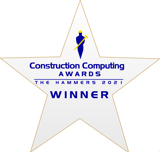 Get a tailored quote for your construction site management needs
pricing
What our customers say…
With projects across the country and a mobile team constantly on the move, one of the main reasons OJ Construction wanted to transition to EasyBuild was to enable its team to work on the system, uninterrupted, no matter where or when. And, the automatic updates ensure the team is always using the latest version of the software. The ability to have all the data at your fingertips and drill down into project costs means problems can be identified before they happen.
What our customers say...
There has been a transformation in the way financial data is being managed end to end, greater empowerment within project teams, an improvement in accuracy and timeliness of data, and opening up the possibilities of new technologies in the future.
What our customers say...
It can take 3 months to receive money for a project we completed 3 months ago. EasyBuild has allowed us to line-up next to our Profit & Loss performance and the debt that was outstanding against each of those projects. What's really good to see is how much money you're owed on a project in real-time.
Why is construction management software important?
There are many moving elements when it comes to managing a construction site, from in and outgoings of stock, plant and assets, to clocking in and out of staff, to budgets and schedules. Everyday something changes and you need to be able to act fast and make decisions, this is where construction management software becomes in.  
Our construction management software solution is the one stop shop you've been missing.  
Construction management software will help you manage your financial data and your site more efficiently with stock, plant and asset management tools. It will boost productivity across your teams via mobile apps and reduce admin tasks by hosting all your data in one secure system.
Which software is best for construction management? 
An Enterprise Resource Planning (ERP) solution is the best type of construction management software to help manage your finances, staff, key assets on site, progress on sites and reporting tools. Our software will bring together your team from working in silos and produce one picture of the truth. Saving time across all departments and boosting profit margins
Speak to one of our construction experts
Chosen by over 1,000 contractors across the UK, our construction software is the go-to solution designed to address many of the challenges in the industry. Bought alone or as an integrated package, we create the right solution for your company – with seamless implementation, product training and dedicated customer support. 
Get in touch with our expert team to find out how your business can benefit.
contact us

Cloud Hosting

HR

Financials

Learning Software