Construction
Construction management software for house builders
Our construction software has dedicated features for house builders included end-to-end sales management, estimating house templates and accounting software for builders and property developers. Whether you are building large volumes of properties or one-off developments, construction management software for builders is just right for you.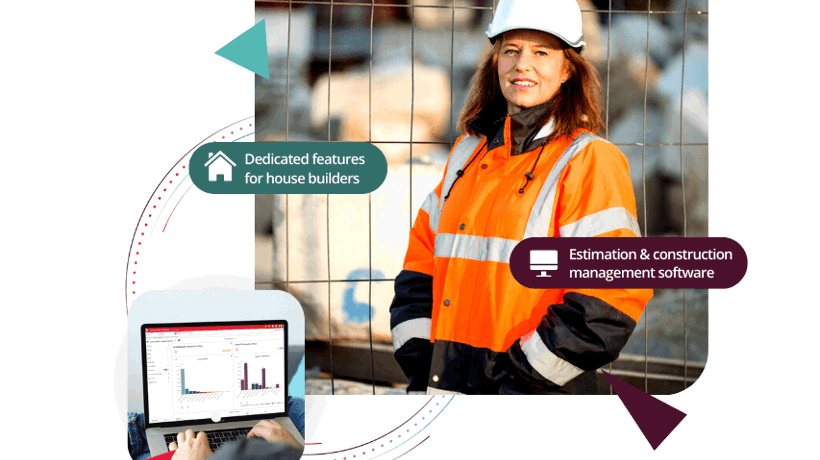 House builder construction software
Access Construction software comprises award-winning Enterprise Resource Planning (ERP) EasyBuild and ConQuest Estimating. You can choose either or both depending on your needs.

Find out how 
Access construction software helps house builders
ConQuest estimating software for house builders
Our systems are specifically used for helping house builders and developers in the ways you work to price and deliver projects
Create a range of company specific house type templates 
Quick, easy and accurate methods for making changes to all templates to suit current scheme 
Re-use structural master templates and build up schemes using historical composite or modular items 
Set out the projects by plot number, house type or build stage and produce key reports   
Complete monthly valuations by plot number, house type and build stage 
Integrated On Screen Take Off from CAD, PDF & 3D drawings or models 
Cost planning feature that allows the creation of new projects using benchmarked historical sqm rates  
Send and compare subcontractor and supplier quotes 
Budget and valuations reports allow cost tracking in conjunction with your finance system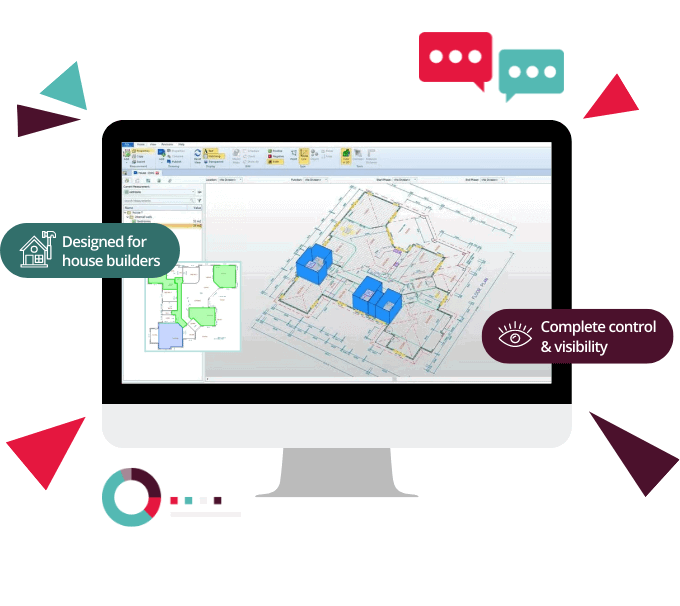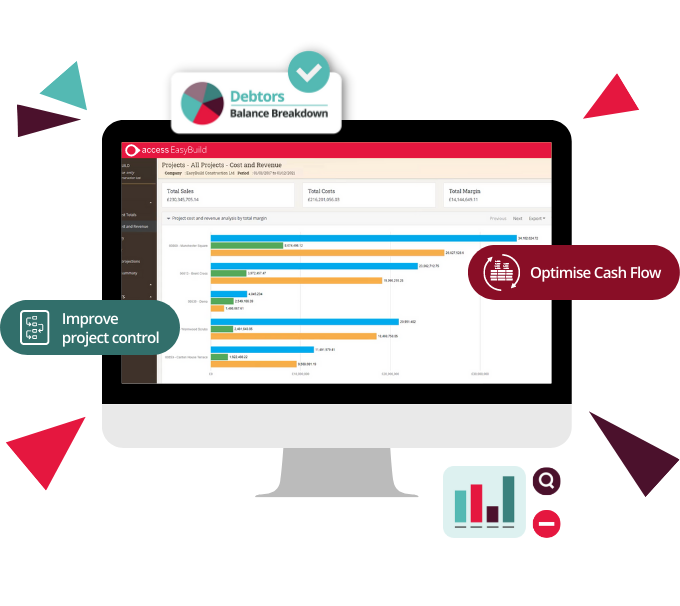 EasyBuild ERP software for house sales
This comprehensive house sales feature in EasyBuild allows the build-up of individual plots on a development. It takes each plot through release, reservation, exchange, legal completion and post-sales feeding directly into the Works Orders feature.
Manage incoming sales enquiries and to match potential purchasers to available properties
Manage information flow on the full sales process from offers to completion
Up-to-date price lists and financial reporting for the construction project, including cash flow forecasting 
Create a library of standard house and garage types 
Documents management 
Capture incoming sales enquiries, manage viewings, notes and match potential purchasers to properties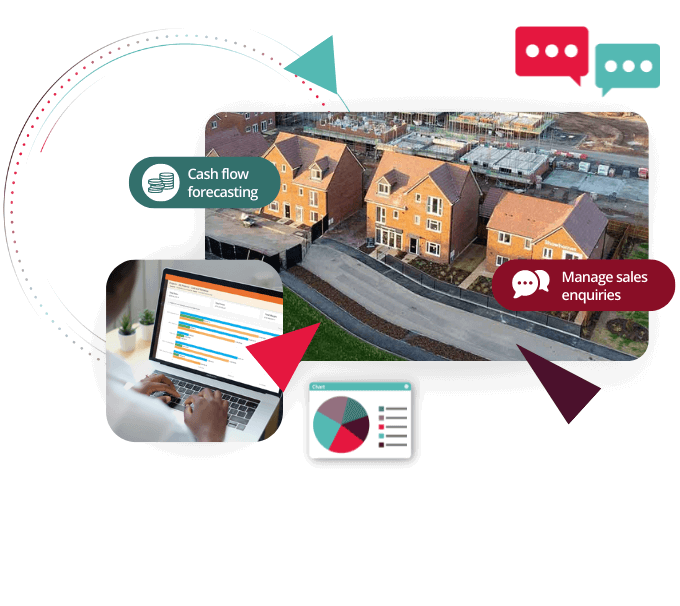 Browse our construction software solutions
Stay ahead of the competition with our award winning suite of products