Social prescribing software
Our social prescribing software helps health and social care professionals, community development workers, and others connect individuals with a wide range of social, emotional, or practical needs to social prescribing link workers.
Who, in turn, will connect individuals to non-clinical programmes, services, and events in their local community. Ensuring that the people in your communities become better connected and build resilience while simultaneously helping you bring absolute precision to how you measure the impact of your community investment. 
Watch the video to hear our customers discuss the benefits of using Elemental and how it helps their organisation, social prescribing link workers and the people they support to ensure the best possible outcomes.
book a demo
contact us
Why use our social prescribing software?
To help improve the lives of individuals, families, and their carers, social prescribing software will:  
aid multi-sector partnership working, helping you and the people in your community make the best decisions possible 
help you build confidence that your social prescribing network is connected within the communities you serve 
provide you with the capability to design, implement, measure and report on effective models and approaches to social prescribing  
integrate the stakeholders in your health and wellbeing community, such as GPs, link Workers, VCSE organisations, housing professionals, further and higher education institutions and employment support agencies 
refer people into community-based programmes, services, and interventions, and assess the positive impact of these activities 
establish, scale and measure the effectiveness of social prescribing and health management activities for each individual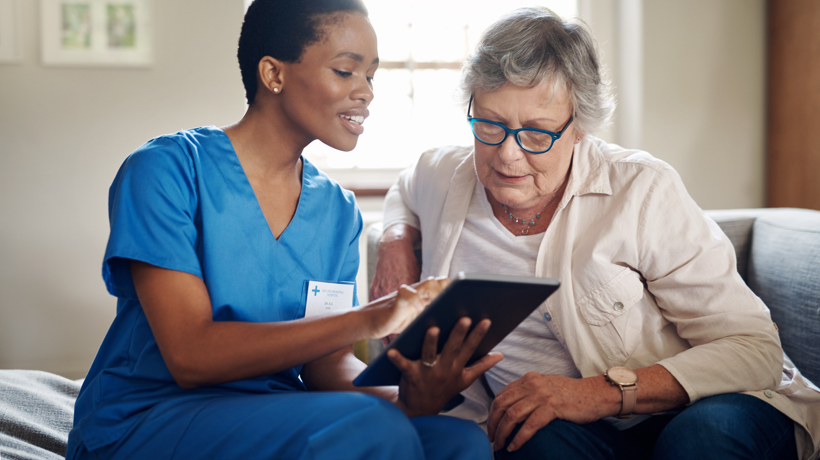 Local Authorities
Our digital social prescribing platform helps bridge the gap between health, housing, community, and voluntary and local government, providing you with the tools you need to improve and protect social care and physical and mental for your population by: 
providing interoperability with systems in health, housing and the VCSE 

 

enabling you to make, manage, and report on referrals for your citizens, and the impact and uptake of all council-funded services

 

focusing on mental health services, identifying hotspots and service provision gaps

 

empowering communities to enhance and manage their health improvement journeys through self-referral pathways and co-produced personalised care plans

 

Strengthening community support and helping to build VCSE sector capacity

 
Commissioners
Commissioners in health need to reach the hardly reached in their community and justify expenditure on commissioned programmes and services.  
Our social prescribing solution helps them to: 
monitor and track the status of social prescribing referrals, calculate and evidence the health and social value of alleviating health inequalities, and provide evidence-based outcomes 

 

demonstrate the impact of social prescribing programmes and services, helping to inform the future design of services

 
create bespoke social prescribing programmes suited to the needs of the community

 

generate data at a neighbourhood, locality, and regional level 

 

help prove that their commissioned services are value for money

 
GPs
GPs are under a tremendous amount of pressure to make the right call, to keep patients safe, ease the strain on the front line and ensure patients get the care they need.  
Access social prescribing software provides GPs with the ability to: 
access safe, secure effective referral pathways

 

monitor the impact of the social prescribing referral

 

access several programmes and support initiatives in the local community

 

report on evidence that supports the delivery of Health/ Social objectives and other national and regional policies 

 
empower patients

to access Link Worker support without having to come to the practice 

 
Link Workers
Link Workers have a critical role in helping to reduce the demand for GP services.  
Our social prescribing software enables them to: 
receive referrals from numerous sources such as GPs, social workers, crisis support teams, community paramedics

 

manage caseloads with ease and confidence

 
report at an individual, cohort, or locality level on referrals, the services people are engaging in, and the difference the service is making to the individual's life

 

monitor the impact of the social prescribing referral on patient activation

 

carry out baseline assessments with patients and co-create wellbeing plans based on the outcomes

 
Education
Our social prescribing software delivers a sustainable and replicable approach to tackling wellbeing challenges grounded in social prescribing, revolutionising the way students access wellbeing support.  
Further and higher education institutions can: 
connect students with non-clinical services within and beyond the University 

 

allow students to self-refer themselves into community support 

 

measure and report on the impact of their Student Wellbeing programmes

 

embed a clear referral pathway and provide support when needed

 

reduce avoidable GP appointments and NHS escalations, saving time, cost, and resources

 
produce a sustainable social prescribing model addressing the identified well-being needs of all students

 
See the software so many organisations use to deliver the highest quality care
request demo
What is social prescribing? 
Social prescribing is a growing movement that connects people with a range of non-clinical programmes, services, and events in their local community – such as walking groups, mental health counselling, debt management advice, employability skills, volunteering, family fitness, healthy cooking programmes, mindfulness sessions, and the 'green prescription' of gardening and food growing.   
How does social prescribing work? 
Our social prescribing software enables you to create bespoke social prescribing programmes suited to the needs of your community and to facilitate more people to access and engage in social prescribing services. 
South Dublin County Partnership
I'm on the software all the time, it's really easy to use, and, as a former nurse, I find the measuring tools invaluable.
Bogside & Brandywell Health Forum
The software has halved the time it takes from assessing needs to finding services that will help. It's so important because we have to act fast to help clients stay motivated to make changes that will improve their health & wellbeing.