Health and Safety Software
Risk management software
Our risk management software provides a full-cycle approach and includes a number of invaluable features. The creation of risk assessments is a crucial part of its offering, but is just one feature of our wide-ranging solution.
download brochure
contact us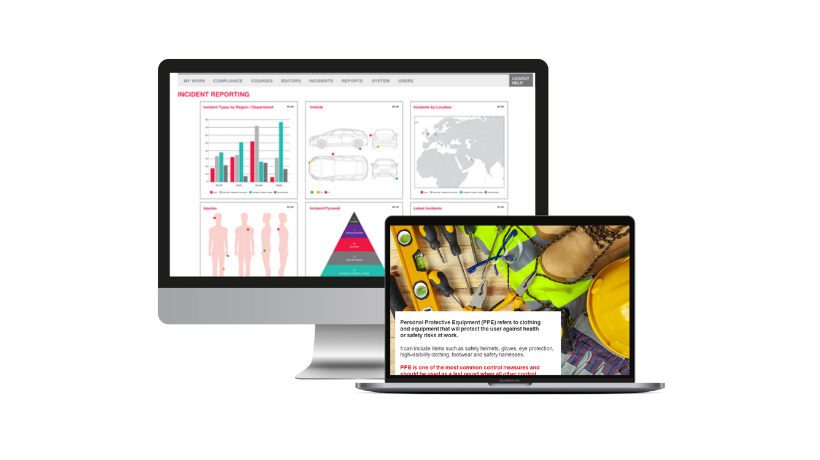 Build a smarter, safer workplace with software to support effective risk management
Access Health & Safety solutions help our customers to manage risk effectively throughout their organisation with the right combination of health & safety training and risk tools to help embed a safety culture.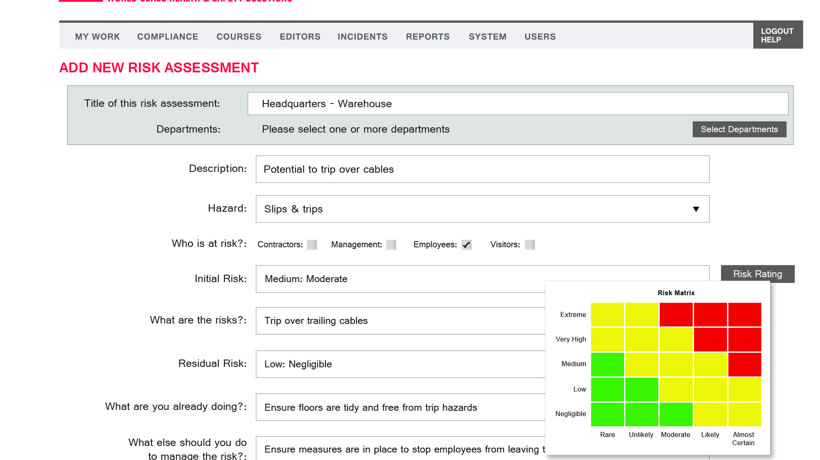 Risk assessment and management is made easy with Access Health & Safety
Access Health & Safety helps ensure:
That incidents or hazards are reported rather than ignored
That all health & safety training is complete and auditable
That you deliver the training your workforce needs
That you can evidence the training and internal policies you have in place to mitigate and manage risk
That everyone is aware of their responsibility when it comes to protecting themselves and the organisation from risk
That you can effectively manage Covid and future unexpected health-related challenges in the workplace
book demo
contact us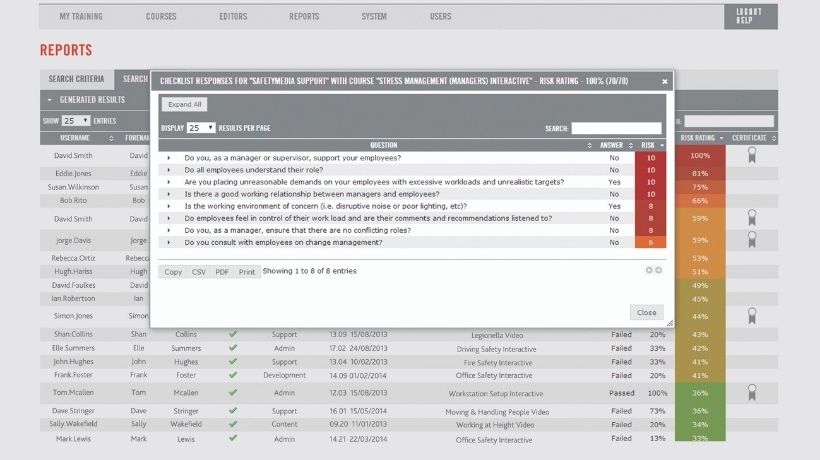 Health & Safety software with in-built risk management
With the ability to create and complete risk assessments and embed review, approval and follow-up processes, Access Health & Safety's risk management software tools can help make sure you are on top of risk management and compliance in your organisation.
Adding control measures and risk checklists to the end of every training course ensures that you can quickly identify individuals who might be at risk or pose a risk to the organisation.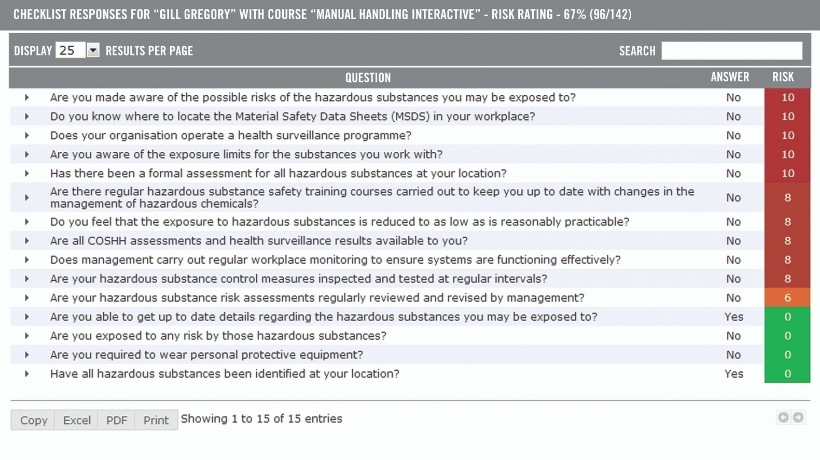 Incorporate risk assessment checklists into your Health & Safety eLearning
Risk checklist questions are included in every Access Health & Safety eLearning course we produce, and they are designed to relate specifically to individual organisations' health and safety requirements.
Each checklist is fully editable by your system administrator, who is uniquely well placed to identify, assess, manage and report upon potential and specific risks.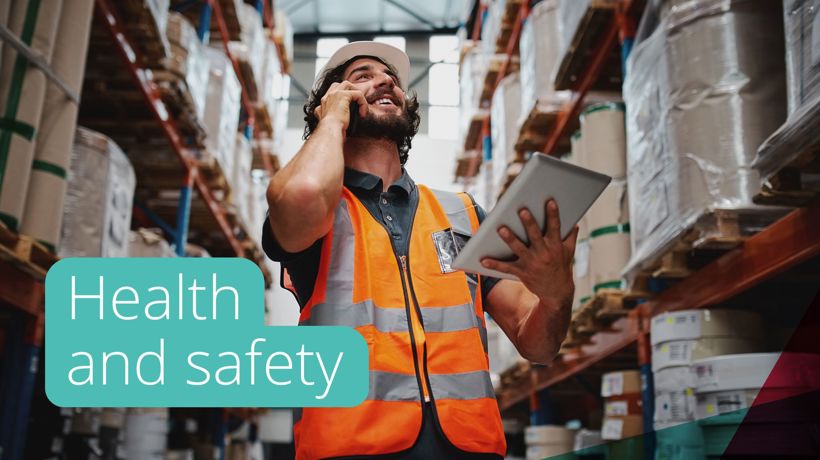 Build and complete custom-made risk assessments
With the risk management software within Access Health & Safety, risk assessors can form individualised risk assessments for their organisation.
Our default 5x5 risk matrix is fully editable and expandable, and you can change defining criteria as required.
All assessments are built simply, using standardised ratings that allow for auditable reporting practices relevant to your business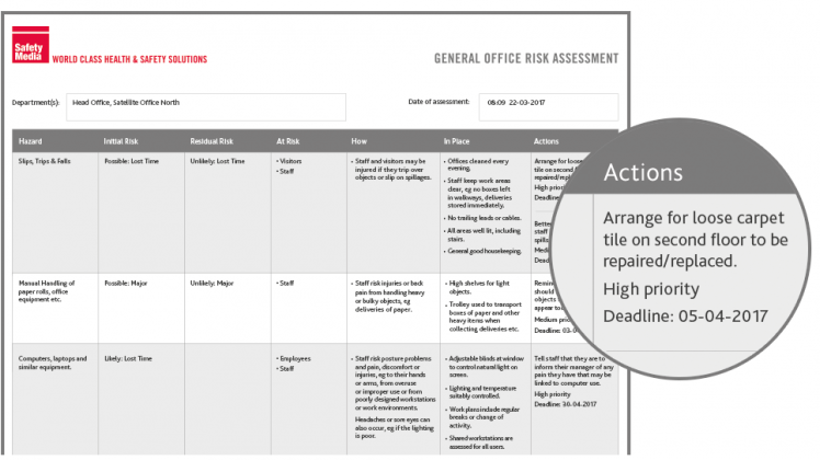 Our Digital Learning and Compliance solutions