Gamified Learning Apps
Make sure learning sticks with Access Gamebrain
How do you engage your learners and make sure critical knowledge sticks? Available as an integrated part of Access LMS, or as a standalone app, Access Gamebrain is a mobile app that engages learners and helps you make sure learning sticks through repetitive play.
contact us
read brochure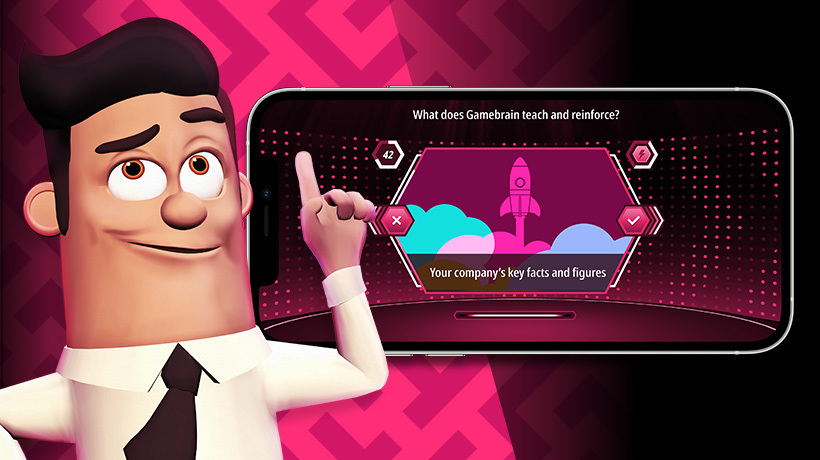 Looking for a unique way to engage your employees? Gamebrain enables you to rapidly create informative and competitive bite-sized quizzes on key topics.
Control and launch campaigns to teach your employees new facts or refresh their knowledge. Adding a gamified learning layer will greatly enhance your traditional communications and help you cut through the noise.
Make Facts Memorable
Refocus your people on the facts and figures they need to know to excel. Use Gamebrain to:
Instil key targets and objectives during internal conferences
Embed values, vision and branding during onboarding
Reinforce the sales team with the latest product USPs and updates
Promote the latest company initiatives with impactful internal comms
Refresh safety, security and regulatory knowledge
How does your knowledge stack up against your peers?
contact us
Learn as a Team
Employees are drawn into the solution by creating their own personalised avatar and taking on their virtual colleagues. Challenges are hosted by branded avatars of your key staff, encouraging play across all levels of your organisation.
The gamified approach drives emotional engagement, encouraging repeated participation with friendly competition.
Clear goals
Instant rewards and recognition
Humorous cutscenes
Short, frequent sessions
All of this helps embed knowledge into long-term memory, preparing your people to achieve their professional goals.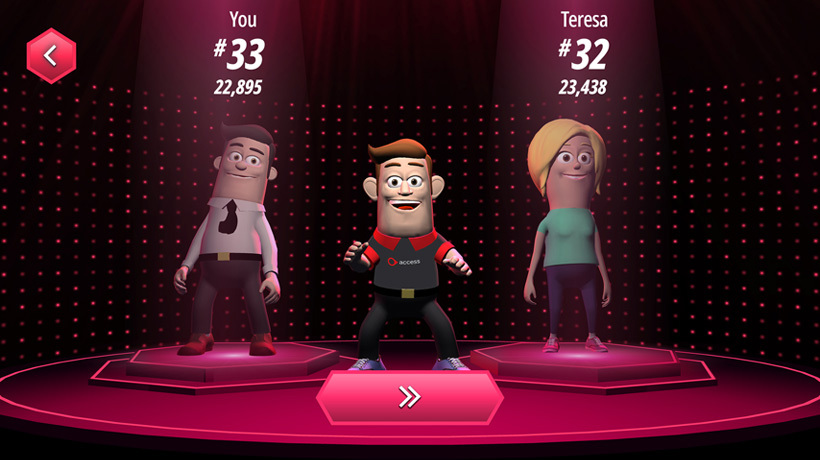 Quizzes vs Gamebrains
A traditional quiz is normally only played once. Like a test, they are designed to identify and chart what information people already know.

Gamebrain encourages competitors to repeatedly play the same challenge again and again, as they seek to improve their score and defeat more colleagues. On average, people play a Gamebrain seven times!

Repeated exposure to facts, combined with the requirement to rapidly recall the information when needed, ensures the knowledge you wish to distribute is memorised by players.

Practice makes perfect.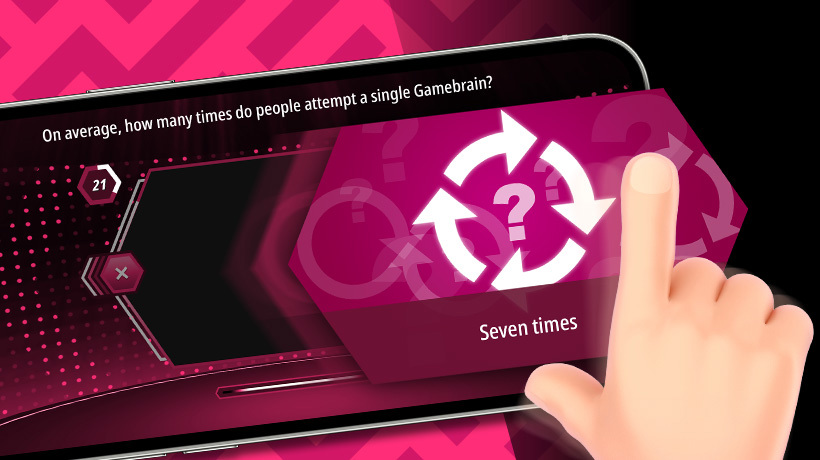 What our customers say...
"The Chartered Insurance Institute adores Gamebrain. It makes our learning engaging, fun and mobile. When playing competitively, facts become embedded into your long-term memory to the extent you may even start to dream about them. I believed in the power of gamification before. Now I'm obsessed with it."
What our customers say...
"Our first ever Gamebrain, delivered as an optional activity within a mandatory Health & Safety course (which I freely admit was not the most riveting of content!) became our most popular piece of learning content in the month it was launched, with the single quiz accounting for 36% of all online learning activity."
Our Digital Learning and Compliance solutions
Want to see Gamebrain in action? Get in touch for a personalised demo
contact us