Welcome to the home of Access Legal Eclipse: Proclaim Legal Case Management Software
Increase efficiency, and productivity and boost profitability for your law firm.
Access Legal Proclaim is one of the UK's market-leading case and practice management systems helping more than 25,000 professionals be more efficient and productive.
Whatever the size of your firm, Access Legal Proclaim is our secure and future-proof case management system designed to help your fee earners access information in real-time and communicate collaboratively with clients. Through automation and workflows, fee earners can easily manage matters, cases and documents – freeing up time to provide better client service.
Access (UK) Ltd is an approved partner of The Law Society, offering case and practice management software to solicitors.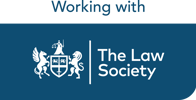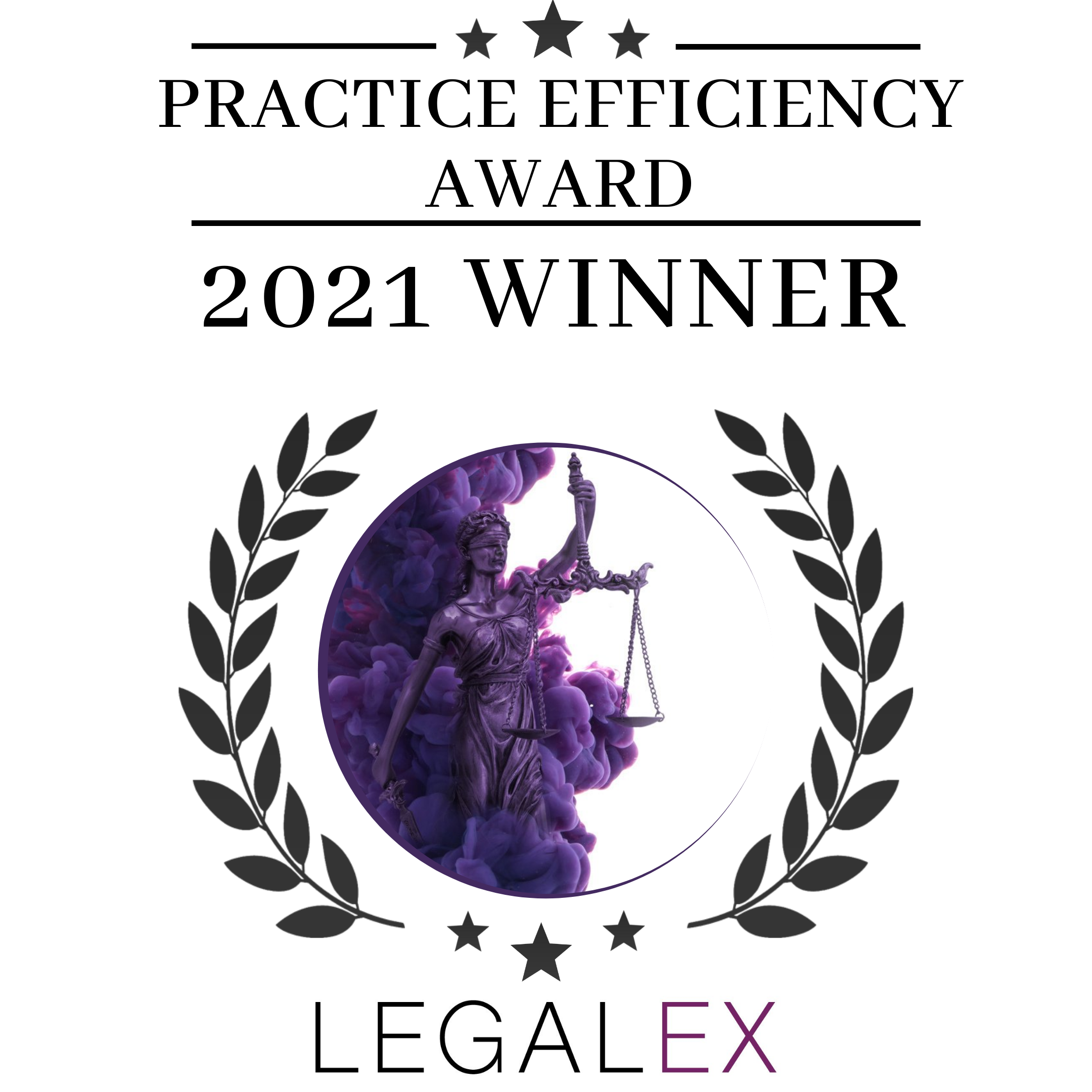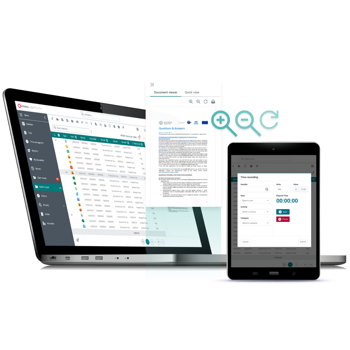 Not sure on how to login to Eclipse Proclaim or are you looking for support?
Key features of our legal case management software solution
Secure and efficient task and matter management
Single Data Entry Reduce inefficiencies by entering critical information once only. Automated files mean that client with substandard debt profiles can be integrated into the case management system
Automated Matter Management Track complex, essential matters, engage with clients and manage day to day activities in one simple to use system. Conveyancing, personal injury, debt recovery, power of attorney, probate, employment, family and crime amongst others
Document & Data Management and Bundle Production Drive performance by creating and accessing all essential, relevant documents in a fully indexed and searchable central digital library as well as electing and amalgamating any number of case documents into one single paginated PDF pack
Task Management Maintain essential client focus with complete communication and diary management, case activity monitoring and automated reminders
Data Security Manage all elements of case and practice management within a secure, reliable environment protected with cutting edge security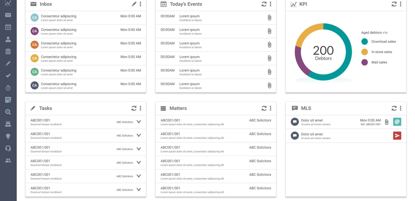 Cost budgeting and drafting
Ensure commercial performance by building budgets, recording against time spent and preparing the right bills and appropriate court forms.

Commercial control Measure, understand and control every element of your costs and revenue streams through integrated reporting and analysis tools
Cost management Ensure commercial performance by building budgets, recording against time spent and preparing the right bills and appropriate court forms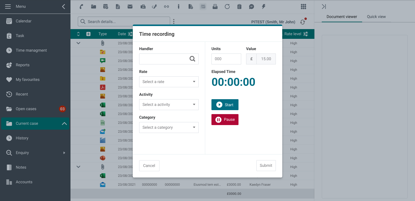 Pre-built and customisable workflows
Claims Workflow management Manage claims more efficiently by reducing processing time on each case and deliver a better client experience, while driving down cost as an outcome.
Client & Workflow management Manage GDPR workflows, integrated within Access Legal Case Management software can be pre-defined or customized to ensure cost reduction and ongoing compliance, including sharing documents and case progress with through an online portal
All areas of law –  Our workflows support all areas of law including conveyancing, personal injury, debt recovery, lasting power of attorney, probate, employment, family, mediation, crime, costs drafting and financial claims.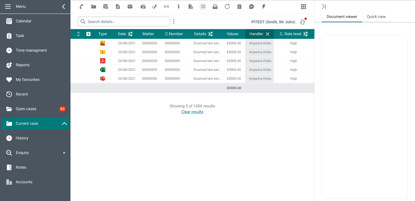 Client onboarding and management
Client experience is enhanced with a suite of onboarding tools including Biometric checks, AML & PEPS searches.
Instant online quotes – With our Opportunities module, you can provide prospective clients with an online quotation form, allowing them to receive an instant online quotation for your services. This data is then stored in your case management system in real-time, allowing you to keep track of conversions and simply convert prospects to clients.
Claims management - Improve your case handling of claims by reducing the time spent processing each case, increasing the quality of service your clients receive and improving your bottom line.
CRM and business development – Drive practice performance by building client focused engagement integrating social media, direct contact and referrals.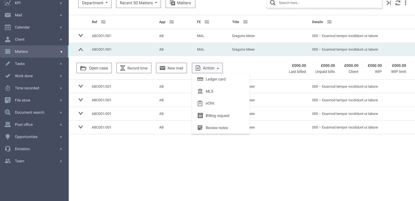 Seamless integration with 100+ practice management tools.
Access Legal solutions offer unrivalled integration capabilities with both our own toolkit and 3rd party providers.   
Integrated automation tools Improve efficiency with the use of a comprehensive toolset including digital dictation & transcription, text and communication and online quotes, integrated within the matter workflow. 
Digital dictation – Record and edit conversations in real time with our transcription tool, which links directly back to your case file.
Text messaging - Fully integrated SMS text messaging is available at the click of a button, and can be incorporated into comprehensive, pre-built workflows to automatically send messages at key file stages.
3rd Party Integrations    Create a full suite of solutions by integrating with over 100 best in class 3rd party solution providers from the legal and business sectors. Our list of integrations is ever growing ensuring our customers can continue to bring all their digital tools together in the most efficient manner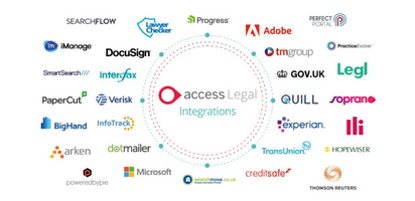 Reporting and BI
Power the understanding of your firm's performance through a comprehensive suite of dashboards, reports and business intelligence
The reporting suite allows in-depth interrogation of any element of data that sits in Access Legal Case Management software suite.
Reports can be scheduled to auto-run at set times and dates, and be automatically distributed to pre-defined contacts.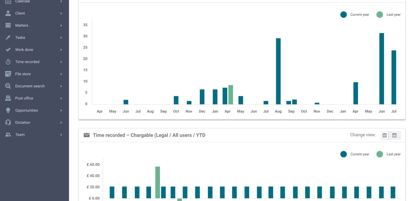 Integrated conveyancing searches and identity verification checks
Legal Bricks, part of Access Legal, offers law firms a customised online property search platform that simplifies and speeds up the conveyancing process. Legal Bricks is integrated with our case management solution so you can perform all the relevant searches and checks within the system itself and the results are returned directly to the matter. Access Legal also integrates with other search and identity providers.
Legal Bricks products include:
Conveyancing searches
AML checks
Biometric ID checks
Client portals
Quotation and referral system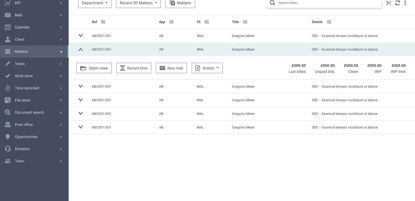 Freedom to focus on clients
Our law firm software allows you to focus on what matters most. With industry-leading solutions to help you manage every aspect of your firm, Access Legal helps you to unlock limitless potential, improve efficiency and productivity.
Our legal software helps you with managing clients, cases and matters, staying ahead of regulations, training, looking after your staff and managing your finances.
Discover the full Access Legal suite and how your law firm could benefit
Supporting all areas of law with powerful workflows and best in class top tier integrations
Switch to Access Legal Case Management System
Ready to make the switch to Limitless Case Management? Download Access Legal's Switching guide!
Blog Spotlight: Case Management
Read our latest blogs on all things case and matter management covering key industry questions and trends.
Legal case management software FAQs
What is case management software?

Case management software for law firms is usually part of a fully integrated suite of practice management software, although it can be a separate module. Case management software is designed to empower fee earners at law firms to manage their cases more profitably. It achieves this by providing a range of tools that enable law firm staff to streamline their processes and to ensure all fee earning members of the workforce have the means to capture all of their billable time accurately and consistently. Workflow is usually a key factor of good case management software for law firms.

Firms will usually find, from a good legal software supplier, a wide range of case management workflow modules for all areas of law such as: conveyancing, court of protection, crime, debt, employment, family, immigration, personal injury, wills, probate etc.

Read more about what is legal case management software.
How much does case management software cost?

Law firms looking for new case management software will find a wide range of pricing models on offer. Many software vendors today offer cloud-hosted software for a monthly subscription fee per user. This is known as software-as-a-service and is the more modern approach to software pricing. It is the opposite of buying software licenses that law firms can install on their own on-premise servers and management themselves, the more traditional, some would say out-dated way of selling software.

The price per user will depend on the range of software modules the law firm buys, the firm's integration requirements and any bespoke configuration. However, as a general rule of thumb the price per user for cloud-based legal case and practice management software can be anywhere from £60 to £175 per user per month.
What is case management in a law firm?

In a law firm, case management is usually a term referring to software. A successful and growing law firm will usually invest in software that has been specifically designed for the legal sector for managing cases more efficiently, improving productivity and for capturing all the billable time generated by the firm's fee earners. Case management software for law firms is usually built around workflow charts for the many areas of law that are practiced, and includes a wide range of value-add software modules too, such as: document management, client portal for tracking cases online, and specialist tools and integrations e.g. MOJ PI Portal, legal aid bulk claims, costs management and sophisticated integrations to the Microsoft Office Suite.
What does legal case management software do?

Legal case management software will help a law firm to:

Configure workflows software charts for specific areas of law e.g. conveyancing, family, crime etc.
Build workflow charts from scratch to match their unique processes for managing certain areas of law and certain cases
It provides all the tools for creating, managing, storing and sharing documents with sophisticated integration to the Microsoft Office Suite of mission-critical applications
A good legal case management software will be fully integrated with a law firms legal accounts software and its time recording software so that law firms can successfully manage their cases, capture their fee-earning time and bill it accurately on a case-by-case basis
It will deliver specific legal integrations to facilities such as the MOJ PI Portal and the Legal Aid Agency for bulk claims submission.
It will include value-add software modules such as litigation cost management and Anti-money laundering.
Generate all the necessary management information and insights for informed decision-making via reporting and dashboards
Eclipse Legal Systems was acquired by The Access Group in June 2020.
Since then, we've been busy integrating their products, teams and customers into The Access Group family, and as part of this journey, have migrated the eclipselegal.co.uk website onto theaccessgroup.com. 
Our Proclaim product is still available through Access Legal so please contact us if you'd like to find out more about it's latest features.