WorkView
Recruitment mobile worker app 
Stop chasing, start placing.
Access WorkView is a revolutionary and fully integrated workforce management solution.
At its heart is an app designed to help candidates easily find work, post their availability and log their hours.
Share your jobs, fill urgent positions and never chase a missing timesheet again with Access WorkView.
A step change in efficiency
Visibility of who's available for work means you won't get caught out. Candidates use the app to post their availability so you can keep them in work and fill open bookings within seconds.
Make job search hassle-free.
Increase worker loyalty by enhancing the candidate experience.
Maintain contact and keep candidates closer by branding the app.
Available on any device, intuitive and easy-to-use.
Seamless integration with Access Recruitment CRM and Pay and Bill software.
"It's very good - there's a lot of functionality. You have a fantastic end-to-end solution there, and you own it all. That's where you differ from others in the market, and we've looked at a few." - Access Recruitment customer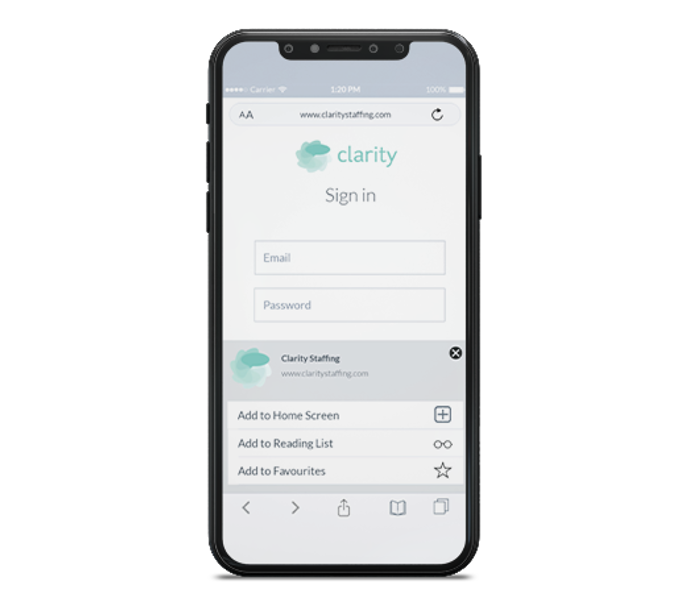 Access WorkView keeps you connected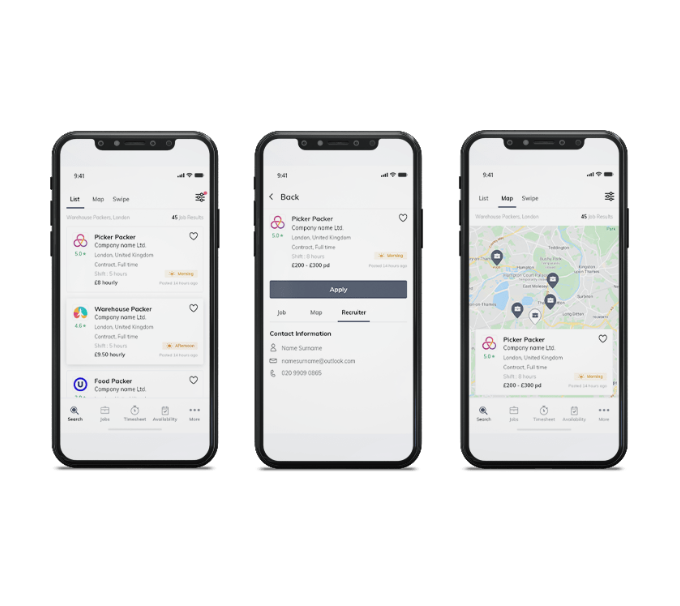 A revolutionary workforce management solution giving recruiters and candidates the freedom to do more.
Access WorkView - the freedom to do more
More time to speak to your clients and prospects means more opportunities for you and the candidates you place.
Nurture client relationships with less time spent pinning down candidate availability.
Massively reduce admin tasks relating to filling bookings, managing timesheets and answering payroll queries.
Gain competitive advantage by filling bookings faster.
Grow your candidate pool with greater retention and loyalty.
Reduce frustrations for happier clients, candidates and consultants.
Visit our resource hub to find out how our workforce management solution can help candidates easily apply for work, post their availability and log their hours.
Access WorkView blends core functionality from our recruitment software
Access Recruitment CRM
Search for jobs
Apply for jobs
Receive offers
Manage availability
Clock in and out
Expenses
Submit timesheets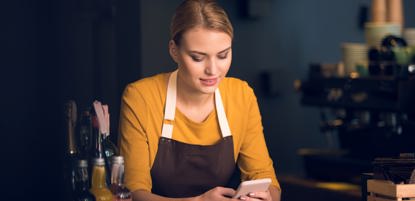 Access Pay and Bill
Live feedback on the progress of the timesheet right up to payment
View pay details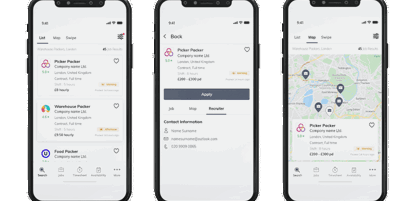 Access EarlyPay
Workers can draw down on earnings they've accrued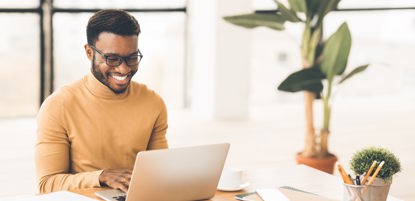 Recruitment technology that plugs into one innovative platform
From software products designed to solve key challenges, to a fully integrated solution:
- Attract and reach candidates with Access Volcanic
- Place more candidates quicker with Access Recruitment CRM and Vincere
- Ensure your agency is always compliant with Access Screening
- Pay staff and bill clients with our recruitment agency payroll software Access Pay and Bill and Access FastTrack360
- Accounts and credit control with Access Financials
- Give candidates the pay flexibility they deserve with Access EarlyPay
Discover how Access can help your entire recruitment business become more productive and efficient – giving you the freedom to focus on clients and candidates.
All the software you need to Attract. Manage. Pay.