Access Webroster
Powerful Workforce Scheduling Software
Access Webroster care rostering allows over 300 care businesses (including Local-Authority Reablement services) to deliver an efficient, compliant, and quality service.
Including worker and client management, powerful rostering, payroll, billing, monitoring and self-service. It is an easy-to-use, scalable, and powerful solution in the Access Care Suite.
book demo
login to webroster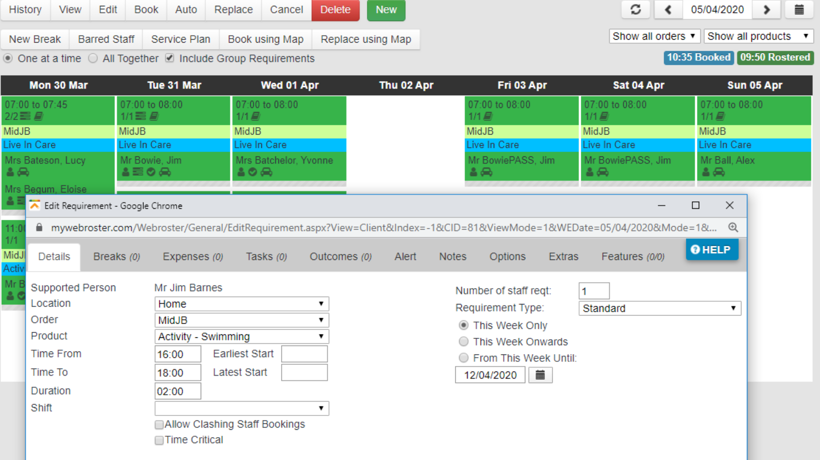 Revolutionising Care Delivery
Create staff rotas quickly and easily.
Achieve better communication with your staff and clients.
Streamline your payroll and invoice processes.
Optimise your staff schedules to improve care delivery, profits, consistency of service and staff satisfaction.
Provide rotas that work for you, your clients, and your team – with minimal effort.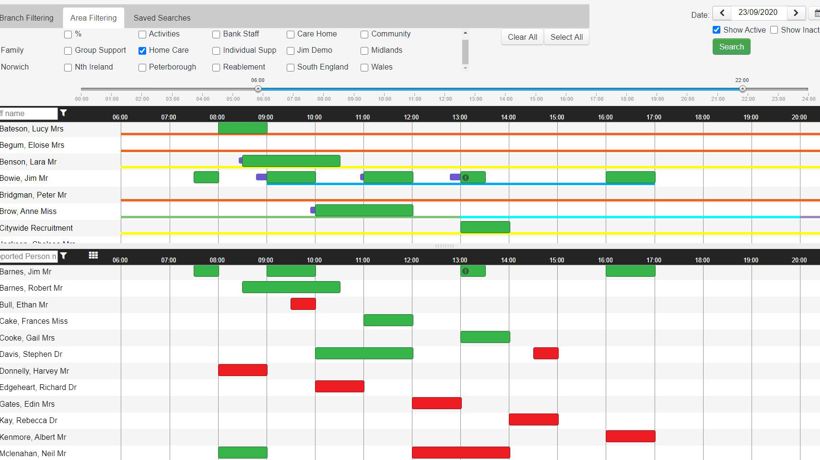 On-the-go access with ACP Mobile
An easy to use smartphone app that gives field-based staff on-the-go access to information about bookings, visits, and clients.
Provide staff with access to their daily and weekly roster, with changes and updates communicated in real time.
Make the most of two-way messaging to improve communication between staff.
Ensure data is always secure with SQL Cipher encryption technology and if a staff member leaves or a phone is lost, all data can be wiped from the phone remotely.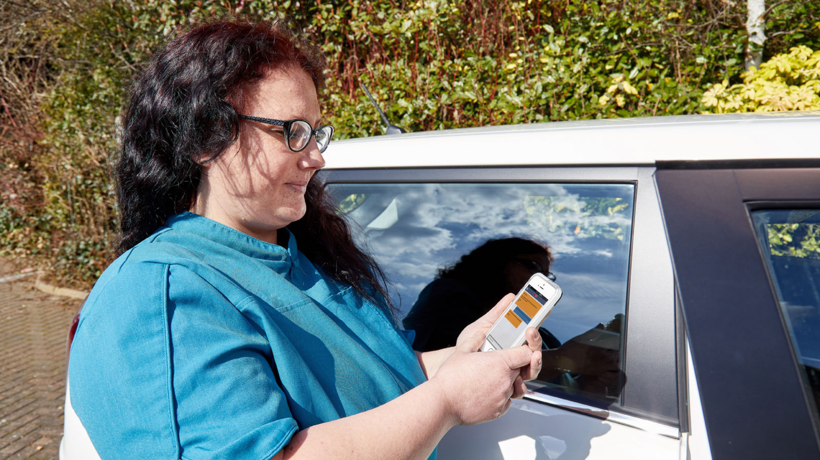 Create based on company values
Using artificial intelligence, Optimiser simulates the decision-making process of a care coordinator to create schedules optimised to your company's values.
Automatically create schedules based on what you want to achieve.
Forward forecast with data to make informed decisions.
Be efficient and create optimised rosters quickly.
Make your contracts work by creating optimised runs to suit local authority contacts.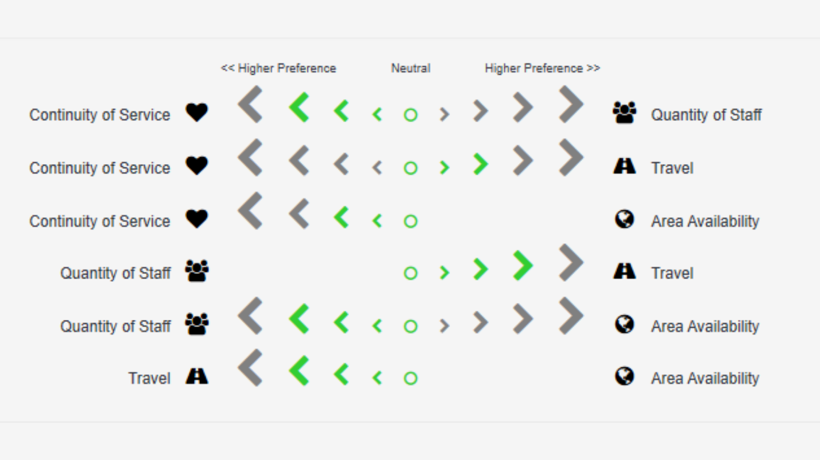 Available within Access Workspace for Care
Our workforce scheduling software, Webroster, is delivered through Access Workspace for Care. This single sign-on platform brings all your Access Group software together so you can seamlessly shift from one application to another.
By combining data from all your applications into reports and dashboards, Access Workspace for Care enables you to gain a greater understanding of your organisation's performance in the areas that matter to you most. It can help you to understand drivers of high and low performance and take informed action.
learn more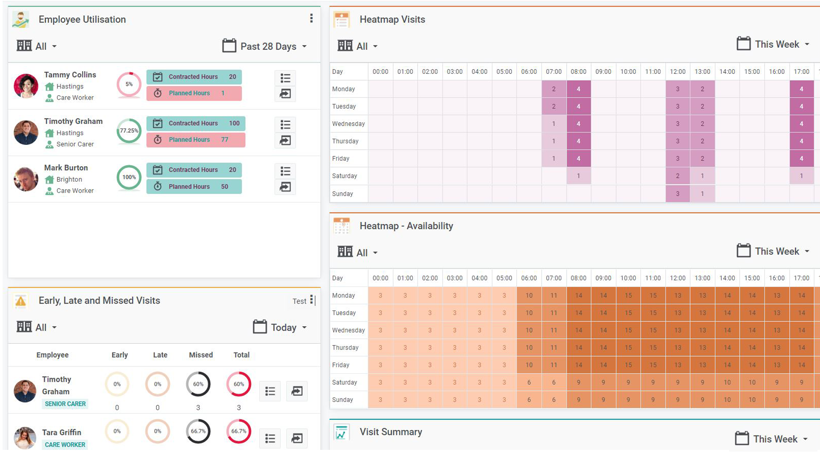 Innovative modules and integration
Adapting Access Webroster to your needs is simple: introduce new tools and functionality by adding your choice of module to the core workforce management software as well as other Access solutions that integrate with Webroster.
Whether it be modules like ACP mobile or a payroll module, or other systems like Access Care Planning or Access Care Compliance, additional modules or solutions make the system flexible as possible – so your can work based on what your business needs.

Electronic Care Plans
With Access Care Planning.
Build comprehensive care plans using industry-standard assessment forms and keep them up to date with real-time information.

eMAR
with Access Care Planning.
Know which medication to give, how and when. Record administration accurately and get alerts when medication is missed.

Governance and Compliance
With Access Care Compliance.
The only complete governance tool in care. Improve the quality of care by giving you a view of compliance across multiple services.

On-Demand Pay
With Access EarlyPay.
Give your care staff the pay flexibility they deserve. Draw out from the pay they have earnt so far this month.

Travel
Manage travel costs and time.
Reduce time and money spent on mileage and travel time. Eliminate your manual mileage claim forms and allocate and pay accurate travel times.

M.I.S
A suite of management information reports.
Track and report on budgets and targets, as well as monitor performance over time. Quickly view a summary of company performance.

Real Time Mapping
Easily lookup addresses and real time locations
of staff and clients.
React quickly in an emergency by sending the closest member of staff. Improve quality of service by ensuring staff are where they should be. Streamline care runs.

Alert Manager
Real time notifications of check-ins, check-outs, and schedule deviations.
View a live stream of staff activity to keep you in control and Improve care delivery by ensuring clients receive 100% of their ordered services.

SMS
Notify specific staff when needed, automatically.
Simply send a text message from your system, to any selection of staff, clients or suppliers as individuals or groups. Schedule these or complete on an ad-hoc basis.

ACP Mobile
An easy to use smartphone app for busy field staff.
ACP offers wide-ranging benefits for field staff and office-based staff, as well as presenting real cost-savings and improved efficiencies for business owners.

Staff Portal
Provide information to staff with associated privileges.

Reduce time and costs involved in distributing
Rosters. Provide those delivering care with the information they need to manage their schedules, without overreliance
on office staff.

Client Portal
Provide information to clients with associated privileges.
Support client independence by providing them with 24/7 access to their care information and provide clients with peace of mind.

Invoice and Payroll
Streamline your income and payroll processes.
Automatically create payroll and invoice information directly from your rostering system. Save time and streamline your finance processes.

History
Track and report database changes.
Gain accountability and easily rectify or reverse any mistakes. Encourage careful use of your database.

Optimiser
Automatically allocates staff to client requirements
Using Artificial Intelligence Optimiser will use the information in your database to utilise staff in the most efficient way, according to your preferences.

Document Manager
Store important documents within Webroster
use it as your policy library.
Provide assigned individuals with secure access to files saved in the cloud – so they can view documents anytime, anywhere. Request signatures to confirm documents have been read and understood. Track and control updates and changes to documents.
Access Care Suite: Software to deliver Outstanding care
Whether you're a single provider or part of a large group, our suite of web-based home care management solutions can be configured to suit each individual organisation.