The definitive guide to Google Ad Grants
In the Not For Profit sector, gaining donations and sign-ups via organic search isn't always enough to reach your targets. Although paid search is an option, it can often be an unrealistic strategy for charities as they generally don't have the budget, knowledge or time to manage it. Thankfully for these organisations, Google Ad Grants can make paid search a viable choice.
Google Ad Grants can provide your charity with a £95k advertising budget, which can help to promote its mission, boost your ability to reach out to new audiences and drive them to your website.
This guide includes everything you need to know about Google Ad Grants such as the criteria you must meet to be eligible, the benefits it can provide, and the best practices you should follow.
What is Google Ad Grants?
Google Ad Grants provide over £7,500 per month of free Google Ads advertising credit to eligible Not For Profit organisations. These adverts can boost your organisation's visibility to your target audience as they will appear on relevant Google search result pages when chosen keywords related to your charity are searched.
Every charity and Not For Profit will have its own unique goals. Whether you're trying to recruit volunteers, build awareness, promote events or increase financial support and donations, Google Ad Grants provides a free marketing budget to reach out to new audiences and drive them to your website.
As the programme is designed to connect people with causes that make a positive impact on the world, you must meet certain criteria in order to successfully apply for the grant, while also ensuring to carefully maintain your account once it is granted.
Who are Google Ad Grants for?
Google Ad Grants are available to any charity or Not For Profit organisation that fits Google's selection criteria, regardless of size. Google currently works with more than 20,000 of these organisations across 50 countries. The programme is open to organisations who join Google for Non-Profits, meet Ad Grants' eligibility and policies, while being approved through the pre-qualification process.
What are the benefits of Google Ad Grants for charities and Not For Profits?
In an increasingly connected and noisy world, it can be excessively difficult for charities and Not For Profit organisations to get their message heard, especially when you can't justify an extravagant marketing budget. Instead, many focus their digital marketing efforts on time-consuming, and sometimes limited, social media strategies to get their message out.
Through Google Ad Grants, these organisations are given a free marketing budget to attract new audiences and drive them to their websites. With Google dominating the search engine market share, averaging 86-96% worldwide1, implementing Google Ads can potentially lead to increased website traffic to key webpages such as those affiliated with appeals, campaigns, events and your online charity shop.
Using Google Ads ensures that you appear at the top of the page for the keywords you target, helping to maximise the visibility of your campaigns. Your budget can even be applied to multiple campaigns, either split equally or prioritised towards those that you feel are more likely to reach your goals. This means that you can tailor your use of Ad Grants to reach the potential value it has for your organisation in the form of increased awareness, donations and sign-ups.
Google Ad Grants can therefore allow you to benefit from a tangible return on investment (ROI), while providing key insights to help shape future campaigns. Once your ads are live, you can integrate Google Analytics and conversion tracking to understand how your ads are performing. This allows you to pinpoint crucial information such as your strongest performing keywords and which ads are driving the most donations and volunteer sign-ups.
8 ways your charity can use Google Ad Grants
The overarching reason why you would apply for a Google Ad Grants account is to increase traffic to the most important webpages of your website. However, as there are several key areas that consist of a charity organisation, Google Ad campaigns can be implemented for several reasons. Here are the top eight:
1. Informing your audience – about the causes you are involved with
2. Ensuring accessible services to support users - including helplines, support services, grants and drop-in centres
3. Educating your audience – about the general issues and news surrounding your charity's niche area
4. Encouraging donations – from both current and potential donors
5. Recruiting volunteers – to support your charity's events, causes and overall mission
6. Advertising events – that provide all of the key details including how to purchase tickets
7. Collecting contact information – from those subscribing to newsletters and gated content
8. Outline call to actions – to drive traffic to your website and encourage actions
Check if your Not For Profit is eligible for Google Ad Grants
How do you qualify for Google Ad Grants?
Before you can receive a Google Ad Grants account, you must ensure that you are eligible for 'Google for Nonprofits'. When applying for this, it is imperative that you meet certain criteria including: 
Being verified as a

charity or Not For Profi

t

organisation by

TechSoup

 

Agree to Google for Nonprofits'

terms of service

 

Meet additional eligibility requirements from your respective country

 
Pre-qualification
process for google Ad Grants
Once you are eligible for Google for Nonprofits, you must meet the requirements that make up the Ad Grants pre-qualification process which include: 
Holding a current and valid charity status 
Acknowledge and agree to Google Ad Grant's required terms 
Prove that you have a fully functioning website that provides sufficient details about your charity or Not For Profit
Regarding charity status, this can differ depending on your geographic location. For example, to be registered as a charity with the Charity Commission in England and Wales, your organisation's income must exceed £5,000 and satisfy the definition of a charity in the Charities Act. However, in Scotland, a voluntary organisation must meet the 'Charity Test' as set out by OSCR, the Scottish Charity Regulator. 
Ad Grant policy
As the final criteria for Ad Grant approval states, you must have a high-quality website that meets the Ad Grants website policy. 
This means following the required criteria:
Robust and clear description of your organisation, mission, and activities
Substantial content
Updated events and information
Clear navigation and calls to action
Content that is unique to your organisation
Load quickly, not contain broken links and (for new accounts or new domains) be secured with HTTPS
While this pertains to your website quality, you should be aware that there are also other requirements regarding your website's content and operation in Google's ongoing Ad Grant policy. 
How
do you
 apply for Google Ad Grants
– 5 important steps
Although you may potentially be eligible for a Google Ad Grant, there are a number of steps you must complete to confirm that you meet Google's qualification criteria. These include the following steps:
1. See if you're eligible
Before you apply, make sure your organisation is based in a country where Google Ad Grants is available, and that you comply with Google's other eligibility requirements. In order to be eligible for a Google Ad Grant, your organisation must hold valid charity status. Governmental entities and organisations, hospitals and medical groups, schools, academic institutions and universities are not eligible for Google Ad Grants, but philanthropic arms of educational institutions are.
2. Apply for Google for Nonprofits
Subject to being eligible, you'll need to apply for a Google for Nonprofits program. As part of requesting for this, your organisation will need to be registered with TechSoup. Techsoup handle the verification process for the Google for Nonprofit program. If you're not currently registered, you'll be able to register once you start the request for a Google for Nonprofits account. After completing your registration, you will be provided with a validation token that allows you to register with Google as a charity or Not For Profit.
3. Complete the Ad Grants pre-qualification requirements
Once your Google for Nonprofits account is approved, your charity will need to submit the pre-qualification form found in the Google Ad Grants enrollment guide. This 10-minute survey is intended to identify organisations eligible for the Google Ad Grants program and to help Google learn more about these. With your responses, Google aims to improve your experience and effectiveness to support you.  
At this stage, your organisation must also complete the Ad Grants training and quiz. This comprises of a five-minute video explaining participation guidelines and tips for how to succeed in the program, followed by a short quiz. An account will not be activated unless the Ad Grants training and quiz are completed.
4. Create your account
Upon receiving Google Ad Grants pre-qualification approval, you must properly set up your account. You can find full step-by-step guides to setting up your account in Google's Enrolment Guide, but in short, you will need to create a campaign within your Google Ads account. These steps include: 
Describing your organisation

 

Selecting where to show your ad

 

Defining your product or service

 

Creating a text-based ad

 
Your ad should highlight what makes your organisation unique and include a call-to-action that clearly states what you would like users to do next such as volunteer, donate, visit your website or contact you. 
5. Submit your account for review
After creating your account and optimising your campaign, it's time to submit your account to Google for review. Your account will be reviewed to make sure it complies with policies and you'll usually receive an email within two weeks to notify you of the outcome. 
Worried about managing

Google Ad

Grants

yourself? Find out how we can help.
How

to

make the most of your Google Ad Grants budget
As a charity or Not For Profit, the chances are you won't have a bottomless pit where marketing budget is concerned. With a Google Ad Grants account, it allows you a daily budget of $329 (approximately £287.97), irrespective of how many campaigns you have running at one time. While this grant is essential for your paid advertising, it is modest, which means that you should take certain considerations to ensure you gain your target return on investment.
Google provides two tips for using your budget effectively:
Give a larger share of your budget for campaigns that are more important to your advertising goals.

Use keywords and ads that are specific to your

organisation's

charity's

goals to improve your Quality Score, while keeping bidding costs down.   

 
In addition to these, we suggest taking the following into account when working to a Google Ad Grants budget:
Integrate keywords around your current

content
Your website is likely to have great content that covers key areas of your charity or Not For Profit such as donation pages, event pages and volunteering sign-ups. Once you conduct a content audit, you can decide which landing pages are the most beneficial for your charity and should therefore be prioritised for your Google Ad campaigns. This will require finding suitable keywords for your ad campaigns, with free research tools available to assist such as:
Google Keyword Planner

 

Google Search Suggestions

 

Google Related Searches

 

Answer The Public

 
When researching keywords, it is important that they are organised within relevant ad groups to ensure that the content for ads and landing pages are accurate. For example, you shouldn't place keywords related to 'making a donation' under an ad group that is for 'event sign-ups'. Once suitable keywords are implemented, you have a strong foundation for your Google Ad campaigns.
Include long-tail keywords
From a charity or Not For Profit perspective, the main benefits of adopting long-tail keywords are that they attract donors, supporters and service users by providing a specific, local listing of your organisation.  
Focusing on the former, users who search for long-tail keywords tend to be more informed and are therefore further along their journey to becoming a donor or volunteer. For example, someone who searches 'food bank' may be looking for a food bank for their own personal use. However, 'food bank volunteering in Nottinghamshire' outlines somebody who is actively looking for volunteering opportunities in a certain location. For this reason, you should make it a priority to target keywords that capture this type of searcher and drive either supporter, service user or volunteer engagements. 
These keywords are also essential for smaller, local charities. These charities and Not For Profits should therefore target keywords to their specific location to ensure their budget isn't wasted on irrelevant clicks from users from a different location entirely. For example, a food bank in Mansfield could target the long-tail keyword 'food bank volunteering in Mansfield' to ensure that they receive clicks on their respective ads from the correct demographic. In this instance, potential volunteers in the Mansfield area. 
You should therefore include long-tail keywords within your Adword groups to target more specific search queries from relevant visitors who are more advanced in their buyer journey, while providing a balance with your more general short-tail keywords.
Action negative keywords
As a charity or Not For Profit with a limited budget, you should prioritise avoiding irrelevant clicks from users where possible. Negative keywords can assist as they allow you to exclude search terms from your campaigns to ensure you focus on relevant keywords that matter to your potential donors and increase your ROI.
A good starting point is to look at 'Search Queries' in Google Ads and look out for keywords that may attract needless clicks for your campaign.
For example, revisiting our previous point, you may be a local food bank in the Mansfield area that is actively looking for donations and volunteers. However, there could be a scenario where you are receiving clicks for search terms such as 'food banks in London', 'food bank Somerset' and 'food banks in the USA'. The search terms do not meet your intended search intent as these users are actively looking for food banks that are out of your geographic region. This will mean that clicks to your ads from these search terms will be a waste of  budget as your services will not be relevant to the respective user. In this instance, you would 'negative' the modifiers 'in London', 'Somerset' and 'in the USA'.
Staying on top of negative keywords can ensure your budget isn't wasted through avoidable clicks, while continuing to target donors who are invested in your charity.
Run a search terms report
Google's search terms report will help you to identify relevant search terms that you can add to your keyword list which also includes long-tail keywords. Just as importantly, it can also outline any search terms that may be irrelevant to your charity or Not For profit which can be added as negative keywords.
Utilising this report will assist you to accurately target potential donors and volunteers, while preventing you from spending additional costs on users with the wrong intent. By running a daily report, you can ensure that your strategy remains up to date, assisting your campaigns in gaining your target ROI. 
One of the things that we've started to use recently is the Access Charity Ad Grants. One of the biggest things for us was being able to reach a wider range of people, to make them aware of the charity and understand what we do. And given the normal communications methods have not been possible over the past two years, having the additional reach is really important
Sheffield Hospitals Charity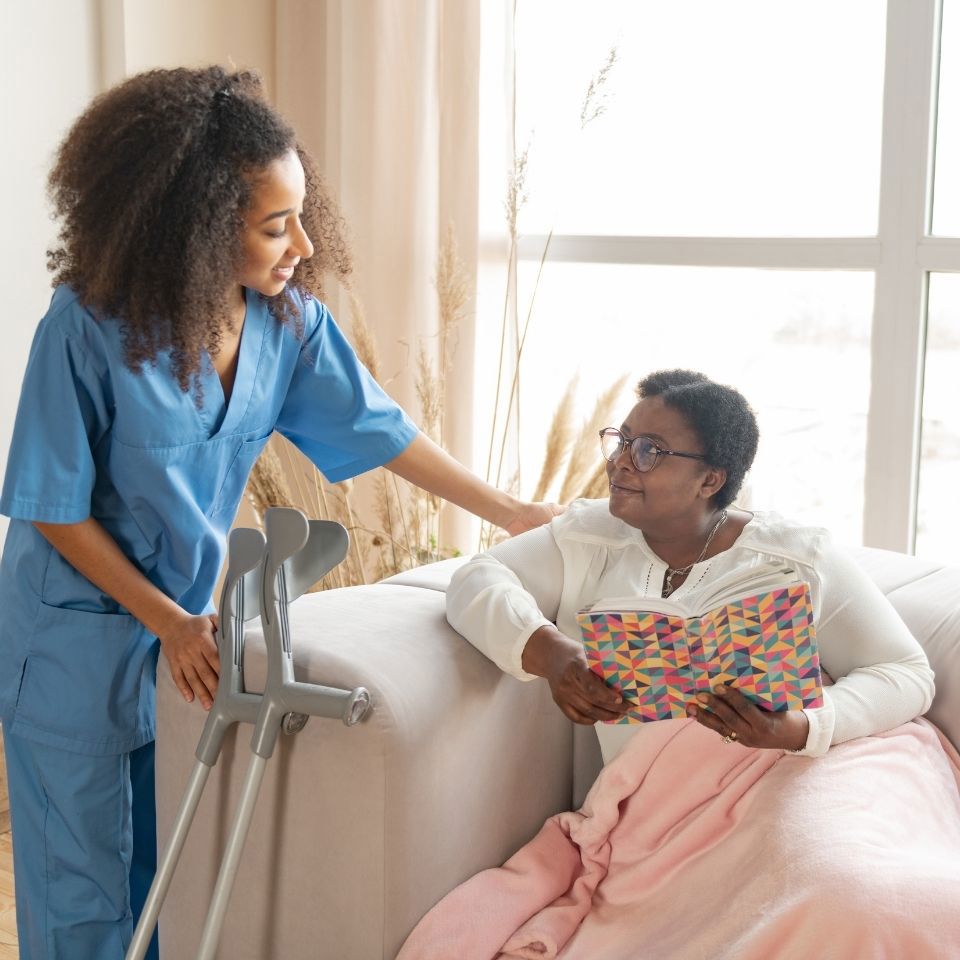 As a small team, the support that Access has provided has been invaluable for driving more traffic to our Crisis Appeal page and made it as easy as possible for supporters to donate as soon as they hit our website. This in turn means we have been able to scale up our emergency assistance work and reach more people.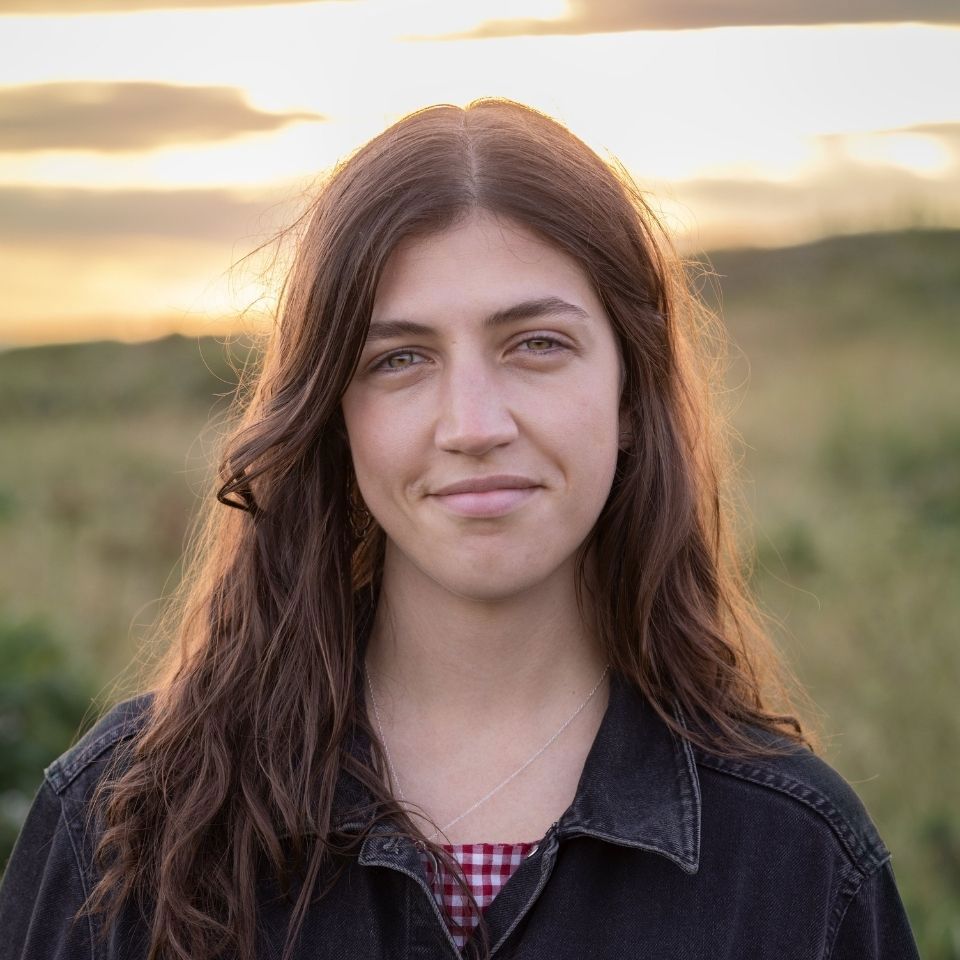 We're now getting lots of notifications on social media, even from people we've had no prior contact with, but they're sharing our articles and stories. It makes you realise the impact it's having.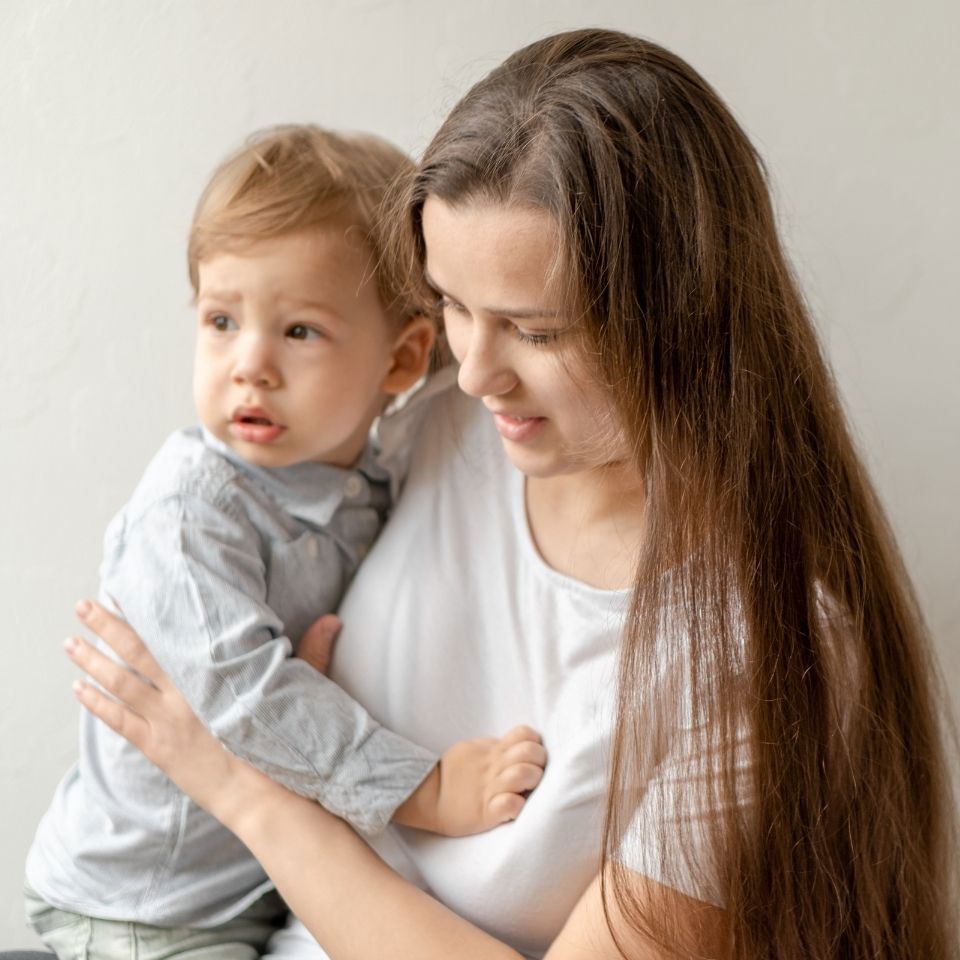 Since working with Access we've seen a massive uptick in people engaging with us and using our services after finding us online which has a great impact on our ability to support the community.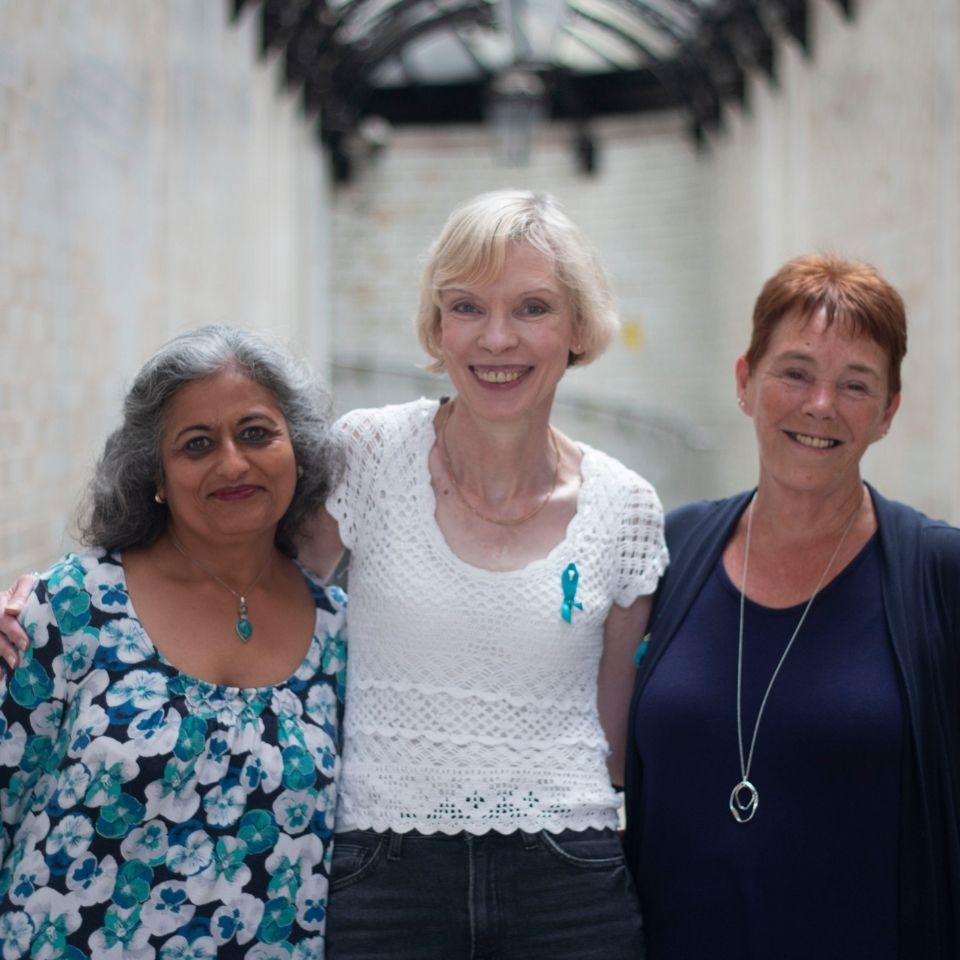 Wh

ich

Google Ads KPIs should you

r charity

prioritise

?
Applying key performance indicators (KPIs) alongside your Google Ads campaigns is crucial to measure the success of their performance over a period of time. Therefore, identifying the right KPIs is necessary to determine which campaigns are contributing towards a return on investment (ROI), while enabling you to strategise how they can be improved. 
Although there are several metrics that can help track the progress towards your goals and objectives, the following KPIs should be the cornerstones of your strategy.
1. Impressions
An impression is counted every time your ad is displayed on a search result page on Google. While this metric may not be a strong indicator of how well your ads are performing, they provide a solid starting point by identifying whether they are showing for your target audience. If they are, then you have the foundations of a potentially successful ad.
As it's paramount for your audience to see your ads, you should closely moderate your number of impressions either daily, weekly or monthly.
You can improve your impressions by:
Ensuring that your ads are relevant to both your target audience and keyword

 

Using strong calls to action in your ad titles to encourage clicks
2. Click-through rate
An ad's click-through rate is the percentage of times it has been clicked divided by the total number of impressions. This KPI provides a clear view of how engaging your ads are. The higher your click-through rate means that more people are clicking on your ads and landing on your website, increasing the likelihood of donations and sign-ups. 
In addition to showing interest, high click-through rates are also desirable as they improve your ad positions and quality score, while also reducing your click costs. 
You can improve your click-through rate by: 
Performing A/B testing with different advertisements

 

Identifying relevant keywords in your headings and copy

 

Implementing negative keywords

Writing compelling copy that is both informative and emotive
3. Conversion rate
Your conversion rate is the percentage of people who see your ad and then take a desired action such as submitting a form or downloading a piece of gated content. This can be measured by dividing the number of conversions by the total number of clicks on your ad.   
Your Google Ads conversion rate is arguably one of the most important KPIs to track as it helps you understand how effective your campaigns are at driving leads and sales. A low conversion rate could indicate that your ad isn't relevant to your target audience or that the landing page hasn't been optimised correctly. Tracking your conversion rate will allow you to identify these issues before making the required amendments. 
According to Smart Insights, the average conversion rate across all industries on mobile is 3.48%, while the average nonprofit organisation has a conversion rate of 2.63%2. This provides you with an indication of what you should be aiming for.
4. Cost per conversion
Cost per conversion shows the average amount of money you spend on Google Ads campaigns for every conversion you make. While you ideally want this cost to be low, not everyone will convert once they click your ad, which can potentially lead to a higher cost.
From a landing page perspective, it is imperative that they meet search intent and therefore provide your target audience with the information they are seeking. You should therefore ensure that your content matches the intent of your keywords by making them informative, navigational or transactional where required.
5. Quality score
Quality score is a 1-10 rating of how relevant your ads are to both the keywords they are targeting and the landing page that users will arrive on once they click your ad. 
The more relevant your page is to the user's search intent, the higher your score will be. There are several factors that influence quality score including click-through rate (CTR), keyword and ad page relevancy (search intent) and the landing page quality.
It's essential that you put yourself in your target audience's shoes and ensure that ad content clearly meets their requirements. 
How to manage your

Google Ad Grants

account – important considerations

 
Once you have secured your Google Ad Grant status and set up your account, it is important that you have steps in place to remain compliant with ongoing policies. If you do not adhere to these policies, your grant may be suspended or revoked. 
Make sure you devote time to regularly maintaining your Ad Grants account, as Google insists organisations log into their account at least once a month or risk losing the grant. 
Here is a checklist of some of the key areas to focus on to ensure your charity's Ad Grants account is compliant:
Maintain a click-through rate of at least 5%
Include a minimum of 2 ad groups in each campaign
Include a minimum of 2 ads in each ad group
Include a minimum of 2 sitelink ad extensions
Avoid using excessively generic keywords
Avoid score keywords that are below 3
Avoid using single keywords
Implement working conversion tracking
Implement geo-targeting to your accounts
Complete Google's annual Ad Grants survey
For more information, view the Google Ad Grants policy.
How can a third party manage your Google Ad

Grants account

?
You may feel overwhelmed at the prospect of applying for a Google Ad Grant, along with managing your campaigns once it has been granted. For this reason, you can opt for a third party to handle this responsibility on your behalf and put this time into other areas of your charity or Not For Profit. 
Prior to making this decision, you may be apprehensive about handing this responsibility over to somebody else, with questions surrounding return on investment being raised. However, you should be comfortable in the knowledge that third parties who specialise in managing Google Ad Grants are professionals in the field that can provide you with the expertise you require. In fact, Google runs a 'Google Partners' programme which allows charities to find approved, qualified agencies to handle their accounts.
A third party can therefore assist in the following areas: 
1. Google Ad Grants application
Firstly, the approval process for a Google Ad Grant can be lengthy and laborious, with no guarantee of whether or not your organisation will be accepted for the programme. Applications are often refused or can take months to be approved. Although there is an abundance of information explaining how to submit a successful application, you may feel that you neither have the time or resources to do this. 
A third party who specialises in this area is likely to have gained accounts for many charities and will be highly experienced in meeting the required criteria when submitting an application. 
2. Google Ad campaigns
If you already have a Grant approved but are not able to manage it effectively yourself, a third party can still take over the Ad Grants management after the approval has been granted, even after the account has been set up. Managing Google Ad campaigns can be daunting as they can require day-to-day management from an expert who has the required knowledge to see a substantial return on investment. You can save valuable time by delegating this to a third party, who will work with you to understand your campaign goals and which webpages should be prioritised to help reach these targets.
A third party will therefore have the time to successfully manage your campaigns by overseeing key areas such as: 
Identifying relevant keywords

Keyword bidding

Aligning copywriting with search intent

Landing page optimisation

Implementing negative keywords

Moderating key analytics such as quality score and CTR

Making informed amendments
3. KPI reporting
From here, they can create reports that outline key metrics such as these, what the ROI has been and how your campaigns can be improved in the future. Some third parties will also provide access to custom dashboards which make consuming the results of your account easier than the reports in Analytics. Providing you with full visibility of your campaigns will inspire confidence in your chosen third party, which is more likely to continue a healthy collaboration over the long term.  
You should consider the costs prior to hiring a third party to manage your Google Ad Grants account. As a guideline, find out which is cheaper between paying for Access Charity Ad Grants vs managing your account internally. 
While a third party will work on your ad campaigns, they should keep you updated with weekly, fortnightly or monthly reports. These reports should drill down into key insights that provide a full vision of your paid ad campaigns and will include KPIs including:
Impressions
Click-through rate (CTR)
Conversion rate
Cost per conversion
Quality score
Next Steps
Google Ad Grants can be a major benefit to your charity or Not For Profit's strategy goals such as increasing donations and volunteer sign-ups. However, you may feel that your charity does not have the resources to manage this successfully. 
At Access, our experts are recognised by Google as one of the top 3% of UK Google Partners, and we help fundraisers secure over £95,000 in Google Ad Grants funding every year. As Google Premier Partners, we will apply for the grant on your behalf, create and manage your advertising campaigns and monitor ongoing performance – building awareness and increasing donations for your organisation. 
Take your first step of becoming a part of the Access family and speak to one of our experts using the form below. Alternatively, book a free demo of Access Charity Ad Grants Management and find out how we can develop your Google Ad campaigns. 
Get in touch to find out how we can help you manage your Google Ad Grants account more efficiently and effectively.