Are you looking for Microdec Profile?
Following the acquisition of Microdec by The Access Group in 2018, we have now migrated the Microdec Profile website to this new home.​
We are fully committed to supporting our Microdec Profile recruitment software customers and this web page will help signpost you to where you need to go.
contact us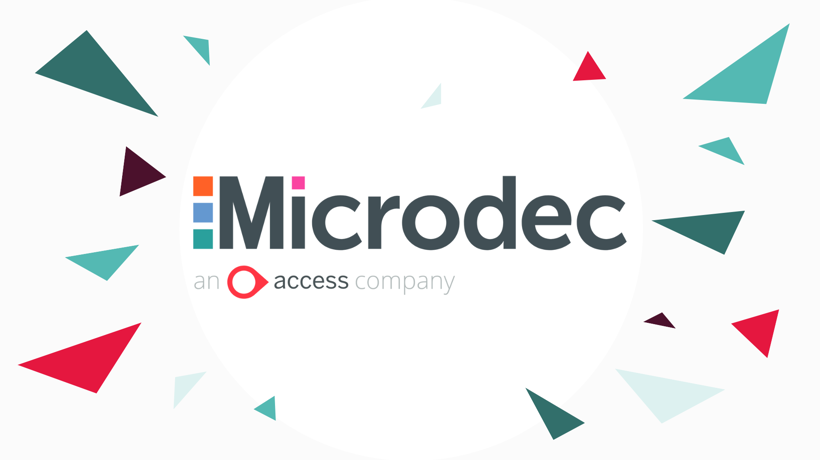 How can we help?

Existing customer? 
Welcome to Access. From here, you can:
Powering an unrivalled recruitment experience
Access Recruitment gives agencies the freedom to focus on their candidates and clients with intuitive software that integrates and streamlines your "Attract, Manage, Pay" processes. Our solutions span recruitment websites, CRM, screening, pay and bill, a workforce app and performance analytics. Explore our recruitment resources.

Start-up and scale-up
Discover a wealth of information to support you in kickstarting and building a successful recruitment business
Why use Access Recruitment software?
Access Recruitment offers agencies the most comprehensive suite of recruitment software giving you the freedom to focus on your candidates and clients.
Everything you need to attract, manage and pay your workers and staff - from one provider
Intuitive cloud-based software that integrates and improves your entire front to back office processes increasing productivity, efficiency and profitability
Solutions that span recruitment websites, CRM, screening, pay and bill, workforce app and performance analytics.
Our recruitment experience
200
top agencies
out of the UK's top 500, use our recruitment software
14,000,000
payroll transactions
processed for recruitment agencies every year
250,000
candidates screened
every year, helping to secure top talent and improve time to hire
When was Microdec acquired by The Access Group?
The Access Group acquired Microdec in October 2018 in order to expand its portfolio of market-leading recruitment software and continue its significant expansion of the recruitment division.
Is the Microdec Profile product still supported?​
Access Recruitment is fully committed to supporting our Profile customers. Access is well placed to help agencies scale, offering support and additional integrated and complementary software to further improve productivity and efficiency for Microdec customers.
I am an existing Microdec Profile customer looking at changing software, what options are available?
We are able to offer our customers a great choice of market-leading recruitment CRMs. Vincere and Access Recruitment CRM, both have proven migration paths from Microdec Profile. Please contact your Account Manager to discuss the best options for your business according to your size, sector specialisms and geographical footprint and to book a demo at a time to suit you.
Does Microdec Profile integrate with any other Access products?
Yes, absolutely. Microdec Profile integrates with our Access Volcanic recruitment website platform to help boost your candidate attraction, Access Screening for candidate compliance and other technologies to enhance your business efficiency. Please reach out to your Account Manager to explore how our software portfolio can help your agency grow.
Does Profile integrate with any 3rd party software?
Yes, we have many partners including CloudCall, Broadbean and Daxtra, please reach out to your account manager.
Does Microdec Profile have a mobile app?
Yes, this can be setup by your system administrator. Our customer support portal provides details, or alternatively speak with your Account Manager.
Need more information? Get in touch now
contact us
Explore more recruitment CRM software
All the software you need to Attract. Manage. Pay.