Manufacturing
Aerospace Manufacturing Software
Our software solutions are built to help UK & Ireland-based Aerospace and Defence (A&D) manufacturers increase their quality standards, speed and capacity utilisation. 
Our aerospace manufacturing software is both scalable and modular, so you can choose a solution bespoke to your needs, and know that this can be scaled up as your business grows and requirements change.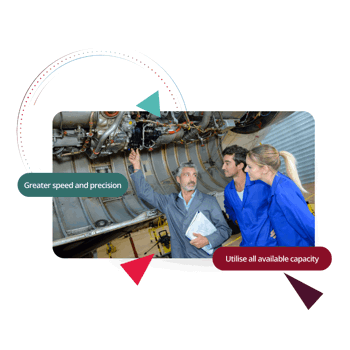 Why choose Access Manufacturing software for aerospace and defence?
The Aerospace supply chain is built around the necessity for precision and accuracy, and this starts with manufacturing.
Strict quality standards, such as AS9100 or AS9104, means that it is essential that Aerospace manufacturers are able to demonstrate exceptional quality, consistently and promptly.
Access Manufacturing's suite of Advanced Planning & Scheduling (APS) Material Requirements Planning (MRP) software is designed to plan production intelligently and utilise all available capacity, ensuring operations are run to Just-In-Time (JIT) and still delivering on predicted On Time In Full (OTIF) outcomes.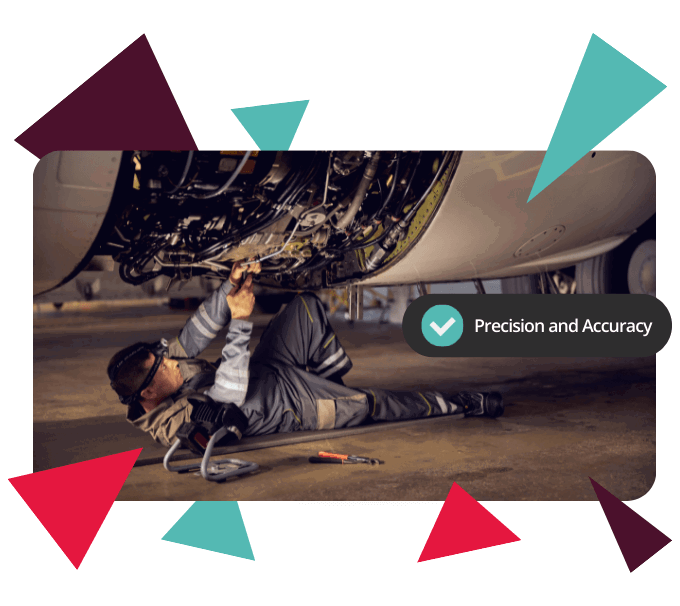 See our
aerospace manufacturing software

 in action
Aerospace ERP software
The Access Manufacturing Suite brings all information from all production processes into one single system. Seeing how machines and employees are being utilised through real-time data collection and dashboards means your business meets stringent industry standards, with exceptional traceability.
Production planning software for aerospace and defence manufacturing
Access Orchestrate, our APS software, provides a big-picture view of complex manufacturing processes, rich in functionality to help you optimise production.
Day to day scheduling
Keep production running by identifying bottlenecks before they happen and re-schedule in advance to guarantee deadlines are met.

 

Using the live production plan, jobs can be scheduled to best fit the current activity on the shop floor.

 

Increase efficiency by knowing you and your team are working from the same, live production plan.
Capacity planning
Use the Drag and Drop Gantt Chart to quickly make adjustments to the production plan in line with timescales.

 

Realise full production capacity potential with live visibility of resources and their utilisation.

 

Give confident predictions of dates and timescales to customers with the use of smart modelling to visualise upcoming capacity.

 
'What-if' analysis
Choose between multiple work schedule scenarios for the plan that best suit

e

s so your manufacturing business delivers around constraints.

 

Use predicted scenarios to make smart business decisions and know your A&D business has the ability to deliver.

 
Material requirements planning (MRP) for aerospace and defence manufacturing
Strive for continuous production improvement, quality assurance and traceability with our MRP software, Access FactoryMaster.   
Create accurate, detailed audit trails throughout production, and know that First Article Inspection Reports (FAIRs) can be presented when needed.

 

Produce delivery and quality graphs and reports using standard SC21 metrics.

 
Comply with chosen AS91 code by using the Quality Tree functionality to keep the golden thread of source information, from product specifications to POs, in a single place.

 

Easily keep track of parts against production works orders, whether faulty or damaged parts that are placed in quarantine or components are reworked or scrapped.

 

Control non-conformity in materials and components to eliminate defects in the manufacturing process, therefore reducing materials wastage.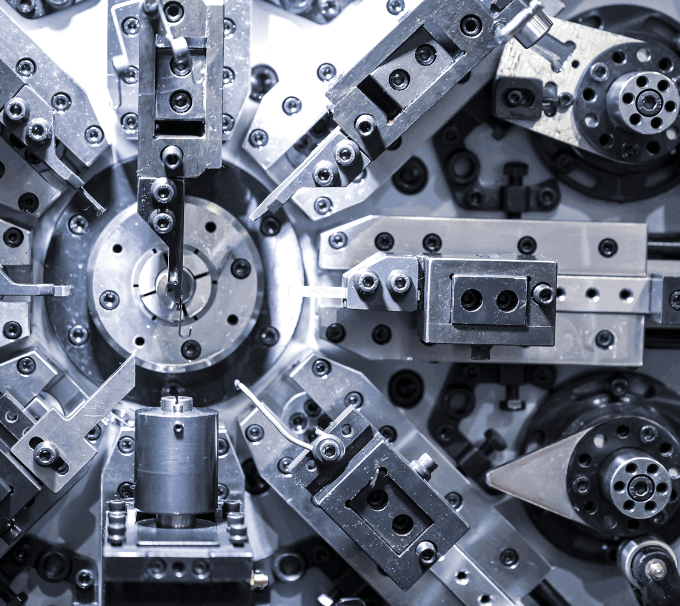 Speak to one of our aerospace manufacturing software specialists
Case study - Harris RCS
Harris RCS make precision CNC machined products for aviation, defence, electronic and other hi-tech industries. Harris RCS chose Access FactoryMaster MRP to improve efficiency across production. Watch the video to find out more.  
"Since using Access FactoryMaster MRP our efficiency has improved dramatically, and our WIP has also decreased substantially." 
Secure aerospace and defence manufacturing software
Our cloud-hosted software takes your security seriously, protecting your sensitive data from attempted cyberattacks or system errors.
Advanced threat protection is provided via Palo Alto Wildfire firewalls, an intrusion detection and prevention system (IDS / IPS). It analyses threat intelligence to identify unknown threats and stop attackers in their tracks, and is particularly effective for dealing with "zero-day threats" – innovative attacks that haven't yet been identified, acknowledged or fixed by the system it's trying to infiltrate.
Access also provides cloud backup and disaster recovery. Our data centres are in 7 locations on 4 continents - Europe, USA, Asia and Australia. Each location is ISO27001/SSAE-16 certified and highly optimised for cloud computing with N+1 or greater redundancy at all levels.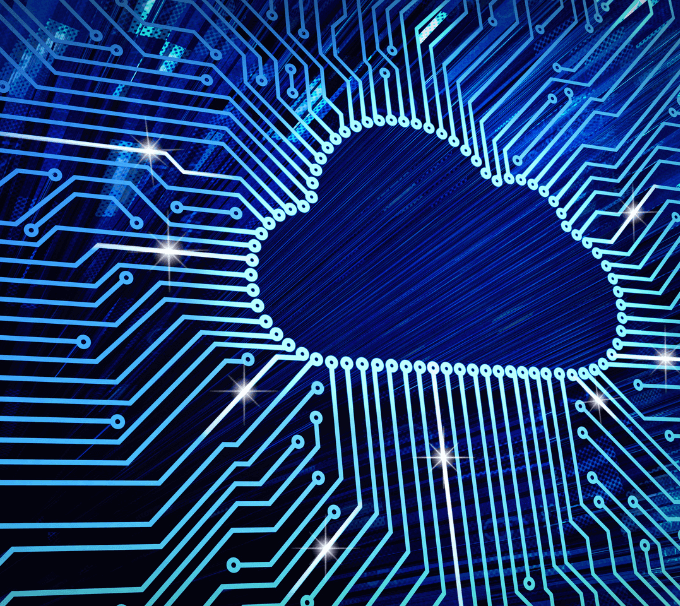 Latest manufacturing insights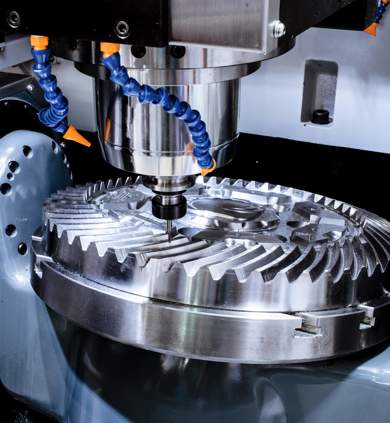 See our aerospace and defence software in action
Our experts in aerospace and manufacturing defence software can show you how the Access Manufacturing Suite can transform your production and grow your business in a competitive sector.
Book a demo today
Our Manufacturing Management Software
Our FactoryMaster MRP system is just one of our manufacturing software solutions. Below are some examples of other Access modules that can be chosen as part of our suite:
A wide range of modules that can be chosen to create a software package for your specific requirements