Are you looking for Select Legal?
We're still here, we've just found a new home within Access Legal. We can help to signpost you to where you need to go.
Intuitive, adaptable, and designed specifically for law firms, Select Legal systems deliver with 25 years of experience a software that is clearly focused on enabling law firms to handle larger caseloads more profitably. With a wide range of case management software for lawyers modules available with the LAWFUSION system, the software is designed to enable law firms to streamline processes and capture all billable time.
Are you an existing customer? Click here.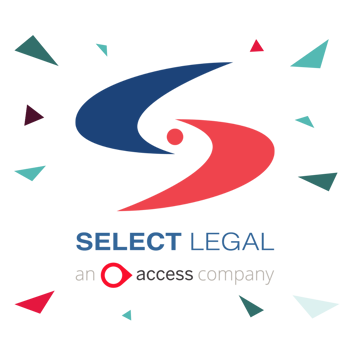 About Select Legal
Select Legal is a company that provides software solutions for legal professionals and law firms. It offers a suite of software products designed to help legal professionals manage their work more efficiently, including document management, time and billing, case management, and financial management software. The company was acquired by Access Legal in June 2021.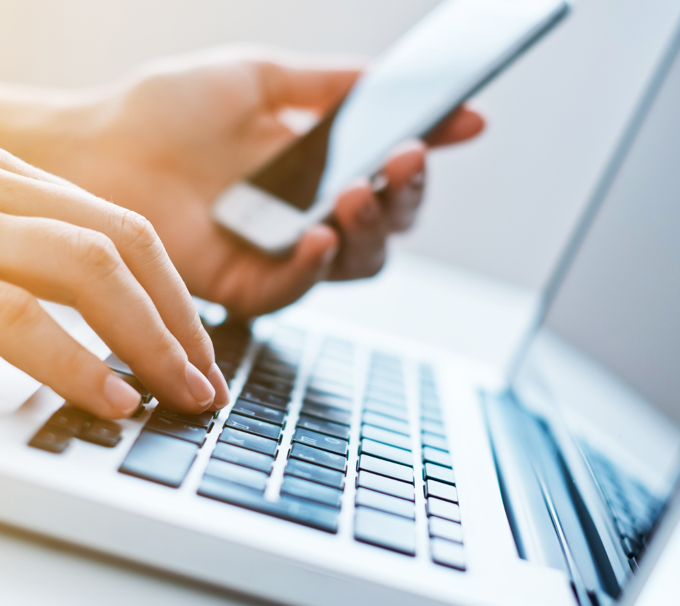 What is Lawfusion?
LawFusion is a comprehensive practice management software that is designed to help law firms streamline their operations, manage their cases, and improve their productivity.
It includes tools for managing client and contact information, scheduling appointments, and tracking deadlines.
LAWFUSION software excels at efficiently handling the billing complexities associated with several of the LAA Civil Family Fee Schemes, making it a best in class solution for firms that need to help them manage their legal aid case loads.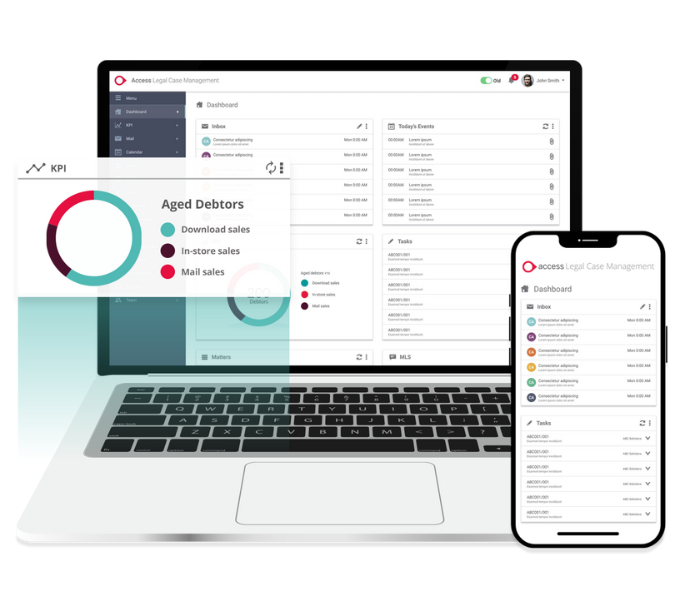 Giving you the freedom to focus on clients - see our law firm software in action
Freedom to focus on clients
Our law firm software allows you to focus on what matters most. With industry-leading solutions to help you manage every aspect of your firm, Access Legal helps you to unlock limitless potential, improve efficiency and productivity.
Our legal software helps you with managing clients, cases and matters, staying ahead of regulations, training, looking after your staff and managing your finances.
Robust and reliable legal software
Access Legal Select Legal Practice Management Software provides a robust and reliable software modules covering every area of a legal practice.
Built around a powerful, central database the software has been designed to streamline your processes, capture all your bill-able time, and enable fee earners to manage larger caseloads more profitably. Fully compliant with the Solicitors' Accounts Rules, the software reduces risk and provides sound business information. The legal accounts software package is popular with cashiers and fee earners alike, providing everything a law firm needs to run its financials. 
There is a large and growing library of proven case management workflow charts as well as a 'blank-sheet' workflow template for Practices that wish to develop their own. The solution includes sophisticated time recording, CRM & Marketing software, and extensive legal aid functionality too. The system is fully integrated and is delivered and supported by a specialist legal software team.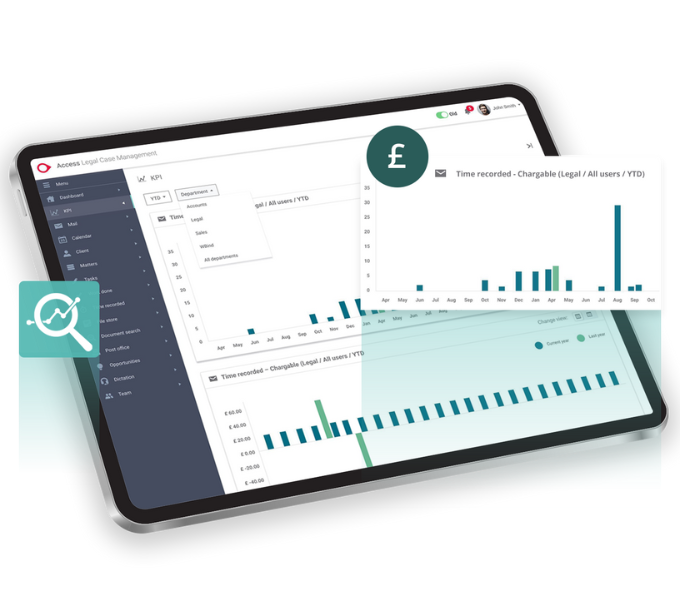 Your question answered
When were Select Legal acquired by The Access Group?

Select Legal were acquired in June 2021. To read the press statement click here
Is Lawfusion still supported?

Yes, most definitely. LAWFUSION (now Access Legal Fusion) is being continually developed and enhanced along with the wide range of other Access Legal products designed specifically for the legal profession.
Does Lawfusion integrate with any other Access products?

LAWFUSION (now Access Legal Fusion) integrates with many other software products, both Access products and third-party software products. For a conversation about what is available please reach out to us and book a call with a legal software expert. Alternatively you may prefer our online chat facility which is available from our website.
Does Lawfusion integrate with any third-party software?

Yes LAWFUSION (now Access Legal Fusion) integrates with a wide range of third-party software products that are key to law firm processes. In fact, new integrations are being developed all the time to meet the ever-evolving needs of the legal profession. To discuss your integration requirements, please feel free to contact one of our legal software experts. Alternatively we offer an online chat service via our website.
Why has Select Legal moved to Access?

Select Legal had a 25+ year history of providing leading practice and case management software to hundreds of law firms. Its growth in the late 1990s early 2000s had attracted attention from legal profession end users as well all the key legal market technology players alike. Following the acquisitions of both Eclipse and DPS (Select Legal competitors at the time) Access Legal decided acquiring Select Legal would solidify the company's already commanding position further, in the UK legal software marketplace, strengthening its portfolio of products as well as bringing it a step closer to creating the first-of-its-kind digital workplace through Access Workspace for Legal.
What do I do if I'm an existing customer of Select Legal?

Team LAWFUSION is still here. The team you know and trust has just found a new home with Access Legal. We can help signpost you to where you need to go.

Whether you want help from our support team or you would like to speak to your account manager, let us know, we are standing by to help.
Contact us to accelerate your digital journey
LawFusion key software features
A fully integrated suite of software with many time-saving, efficiency-enhancing features.
Legal Accounts Software
Fully compliant with the Solicitors Accounting Rules, Access Legal Fusion Accounts software is highly intuitive making it popular with free earners, cashiers and support staff alike. This feature-rich accounting software for lawyers, makes achieving and maintaining LEXCEL far easier and includes:
Management Reporting
Sophisticated Billing functionality
Legal Aid Accounting
Cash Flow tools
Debt Management
Client Ledger
Professional Nominal Ledger
Purchase Ledger
VAT Ledger
Cash Book
Bank Reconcilliation
E-Chitty Posting Requests
Deposit Interest Calculator
Anti-Money Laundering Compliance functionality
Requisitions and Remittances
Expenses / Disbursements
Making Tax Digital functionality
KPI Monitoring
Legal Case Management Software
Intuitive and flexible Access Legal Fusion's case management suite of software for law firms is designed to streamline processes, capture all of your billable time, and enable your fee earners to increase their case load whilst reducing their work load.
Workflow – a large library of charts for every area of law
Build-your-own workflow tool
Time recording
Document management
SMS text messaging
Digital dictation
Online case tracker for your clients
Mobile app for fee earners on the move
Fee earner desktop
Priority action list
Reminders
Practice diary integrated to Outlook
Litigation manager for case monitoring
Case navigator
File reviews
MOJ PI Portal for managing the claims process for road traffic accident, employers liability and public liability claims
Litigation costs management – a sophisticated module of functionality that answers Lord Justice Jacksons 2013 reforms and much more.
Legal Aid tools for managing publicly funded cases for crime, family, immigrations, mental health and actions against the police
Reporting
Legal Time Recording Software
Access Legal Fusion time recording is designed with Fee Earners in mind and not only does it encourage Fee Earners to capture all billable time, but it ensures time recording becomes second nature in all departments throughout the Practice.
It is fully integrated with every other module of the system, as well as with other business critical applications, such as Microsoft Outlook, providing the capacity for time associated with every single activity carried out by your Fee Earners to be accurately recorded.
The click of a button launches a Clock Face and a user can have up to nine timers active at once, which makes switching between tasks very easy. Fee Earners can record time for work prior to an account /case being opened and the booking of non-chargeable time is catered for too in LAWFUSION.
Notes can be recorded against time, and quick launch activities configured.
Fee earner time prompts
Matter charge rates
Time recording on-the-move
Time targets system
Time analysis
Easy timesheet entry
Auto-timesheets
Telephone timesheets
Legal Document Management Software
LAWFUSION provides a wide range of tools to fee earners and support staff enabling them to store all document types safely and efficiently for secure access and retrieval.
Document building
Auto-form production
Precedent library
Correspondence management
Court bundle gnerator
Document version control
Document register
Digital post room
Case panel for document production
Document consistency
Specialist Billing Modules
With LAWFUSION there is a selection of specialist billing modules available for legal aid billing and specifically for Family work, Immigration work, Mental Health Work, including:
Fee Earner Draft Billing
draft billing
billing wizard
flexible configuration
posting requests
bill manager
multi-level bill authorisation
account enquiries
monies on account
receipts in advance
priority action list
Legal Aid Billing
billing for all stages
auto-form production
specialist time recording
monthly bulk upload
assessed claims manager
full legal aid payment history
legal aid and KPI monitoring
profit & loss monitoring
Civil Billing
Litigation Costs Management Software
The LAWFUSION Costs Management Module is designed to save fee earners precious time and makes it easy to keep a tight control of litigation costs. LAWFUSION users are able to customise litigation costing templates on a case-by-case basis and allocate time budgets against the 'Cost Stages'. Users are given traffic light style warnings when booking entries and allocating them against costs if they are getting near or going to exceed a limit allocated.
Users are able to auto-produce precedent H, & S, use costing templates with allocation against 'cost stages', and use litigation codes (born out of the original J-Codes theory) for litigation 'tasks' and 'activities'.
Auto-Produce Precedent H, R & S
Costing Templates
J-Codes
Budget Breakdown
Legal Team Member View
Budget Rates
Traffic Lights
WIP Management forHigh Value Cases
Time Recording & Disbursements
Suitable For Other Areas ofLaw
Intuitive & Flexible
Workflow Procedures for all areas of law
As well as the generic workflow tool that enables LAWFUSION users to create their own workflows, there is also a large library of pre-defined workflow charts covering many areas of law.
Conveyancing
Crime
Debt Collection
Employment
Family
Financial Mis-selling
Personal Injury
Wealth Management
Immigration
Court of Protection
Mental Health
Create Your Own
Court Bundle Generator
The bundle generator takes all the stress out of court bundle creation. Users are given a bundle template to which they can add files and documents whilst they are preparing for court. When happy with the bundle it is saved as a PDF to the case ready for the court appearance.
Easy Drag & Drop
Automatic Page Numbering
File Types
Progress Bar
Indexing & Index Styles
Bundler Templates & Workflow
PDF Protect
Save & Come Back Later
Easy Navigation
Crime Module
Complete functionality for managing criminal cases from police station to crown court.
Crime Case Management
Auto-Form Production at the push of a button e.g. AF1, AF2, LF1, LF2, LF1O, LF1FF, CRM 7, CRM11, CRM18, CRM18A, 5144 + all other relevant crime forms.
Automated Crime Billing
Case Tracker & Secure Document Exchange
Document Bundler
Specialist Time Recording
Monthly Bulk Upload to LAA Online
Assessed Claims Manager Screen
Expenses and Disbursements Manager
Advanced Document Production
Compliance & Risk Management
Sophisticated Diary System
Centralised Address Book
Profit & Loss Monitoring
Court Duty Record System
SMS Text Messaging
Mobile Software App
Reporting
Family Law Module
Case management software designed especially for family and matrimonial work. Our suite of family law software gives users the functionality to efficiently handle all cases whether they are privately funded or funded through the LAA (Legal Aid Agency), enabling law firms to handle larger case loads more profitably whilst delivering a high-quality service. Like all other areas of the system, the family module can be tailored to the preferred working practices of your firm.
Family law case management
Auto-form production
Letter generation and email management all included.
Civil Billing
LAA Civil Online Working
Document Bundler
'Civil Legal Advice' Contract integration
Integration with Legal Aid Agency's Civil Family Fee Schemes (CPGFS, PFLRS and FAS).
Time Recording & Automatic Billing
SMS Text Messaging
Blog Spotlight: Case Management
Read our latest blogs on all things case and matter management covering key industry questions and trends.

Existing customer?
Welcome to Access. From here, you can access our online support portal

Looking for Access Legal solutions?
Use our unrivalled legal software solutions to take control of your time and instantly deliver better client outcomes. Our suite of law firm software includes everything from award-winning cloud-based case management and practice management, finance and accounting, compliance and learning through to HR and CRM.