Weighsoft
Trade waste collection software
Streamline your collections process with Access trade waste management software.
Our software optimises round schedules and routes for commercial waste disposal and collection companies, boosting efficiency and the bottom line.
Manage the whole process from contract and duty of care through to round allocation and invoicing and reporting with one intuitive system.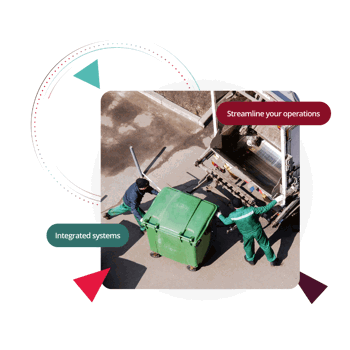 Why switch to our trade waste collection software?
Make scheduling rounds and routes a simple and fast process with Access trade waste collection software.
By going paperless and digitising your waste management processes, accurate real-time data is available to the right people at the right time in just a few clicks.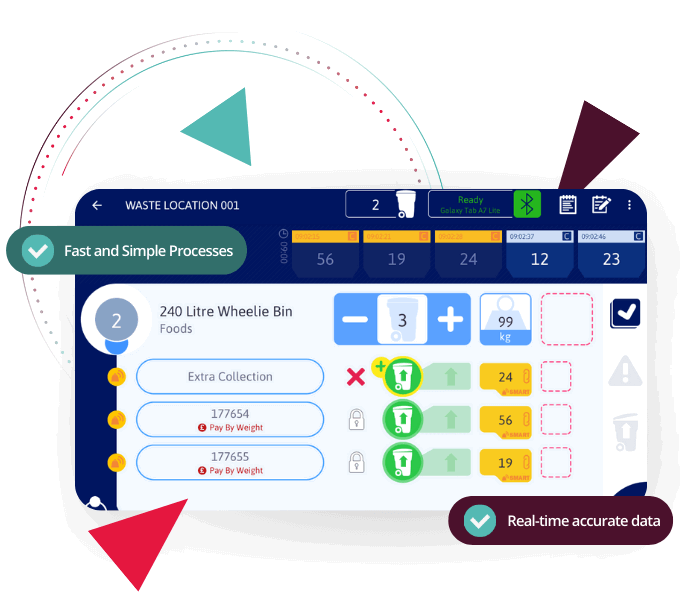 Commercial waste disposal software features

Contract Management
Set up commercial waste disposal contracts as regular collections or ad-hoc and with as many items as required. Also, Access Weighsoft produces, prints and emails contracts and Duty of Care documentation for you.

Customer Portal
Customers can view all current orders, job status, ticket history and invoices at any time.

Driver App and vehicle tracking
Track your drivers' round status, locations and behaviours. Our mobile app takes your drivers through their jobs, from vehicle checks, to recording exceptions, taking photos and capturing signatures.

On-board Weighing
Integration with on-board weighing manufacturers allows weights to be recorded against each location or individual collection for analysis and billing.

Case Management
When a driver notifies the office of any issues through the trade waste app, cases are automatically raised. You can also set up specific SLA priorities against customers , and add photos and documents to a case.

Bin Management
Track and monitor trade waste bins through RFID or barcode identification with our bin stock management app.
See the software in action
Overall the software support team provide a prompt and thorough service. Isys have worked with us to develop the system to provide a package that meets our business needs.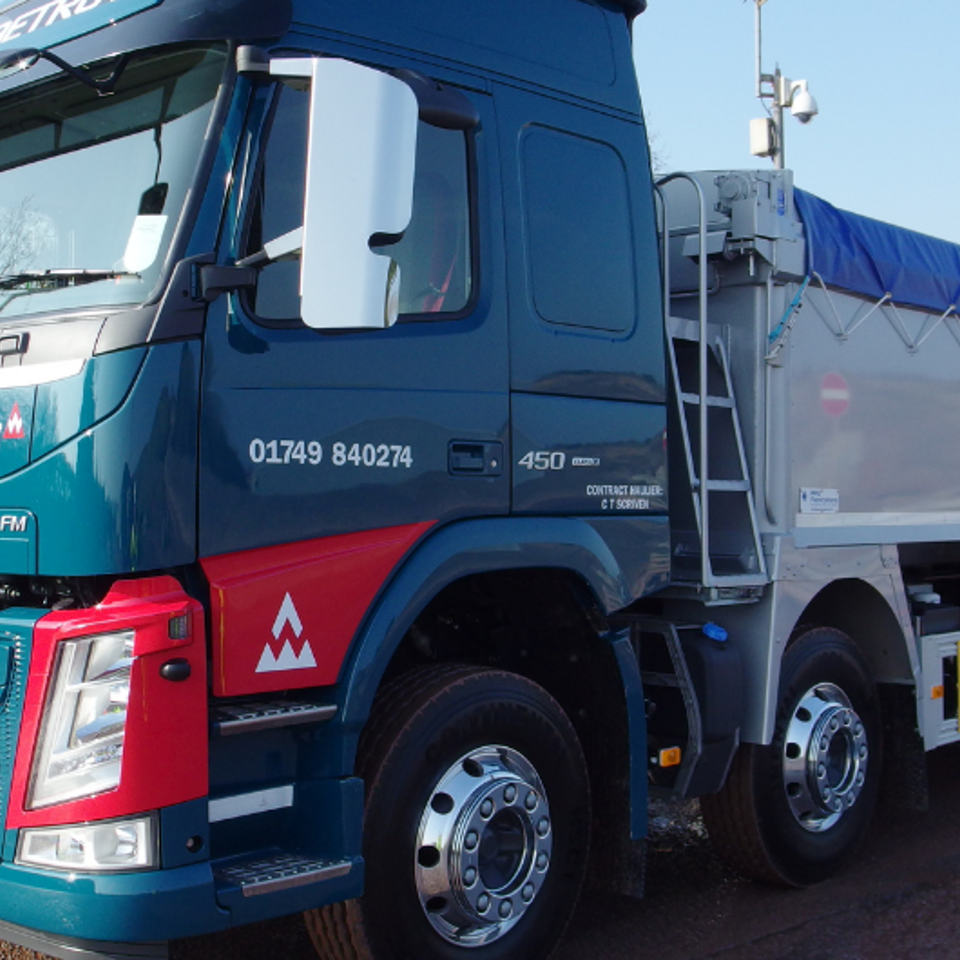 The Operations side of the software has been a huge advantage to our work scheduling. It enables us to plan work in advance and had maximised our work efficiency.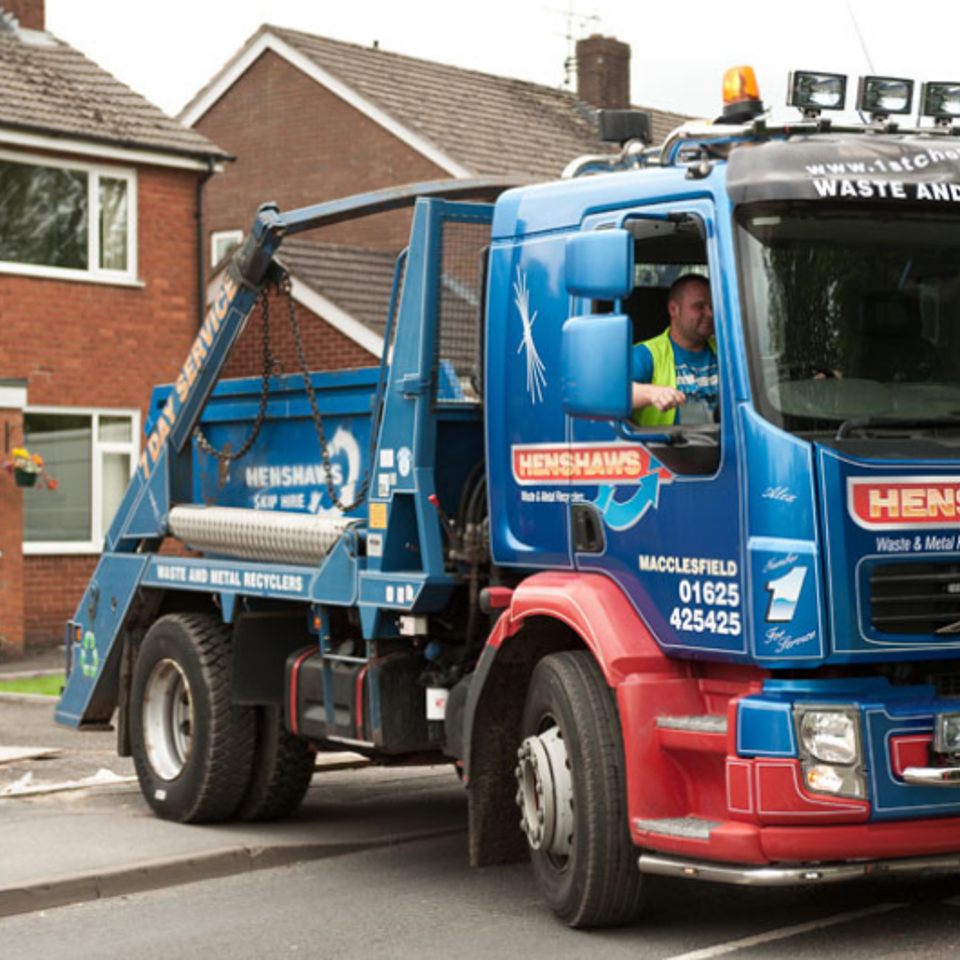 ISYS technologies have given us real-time visibility of all our operations and our back office efficiency has improved enormously. ISYS have come in and migrated the previous two software solutions into a standard solution which gives us a fantastic platform to move forward.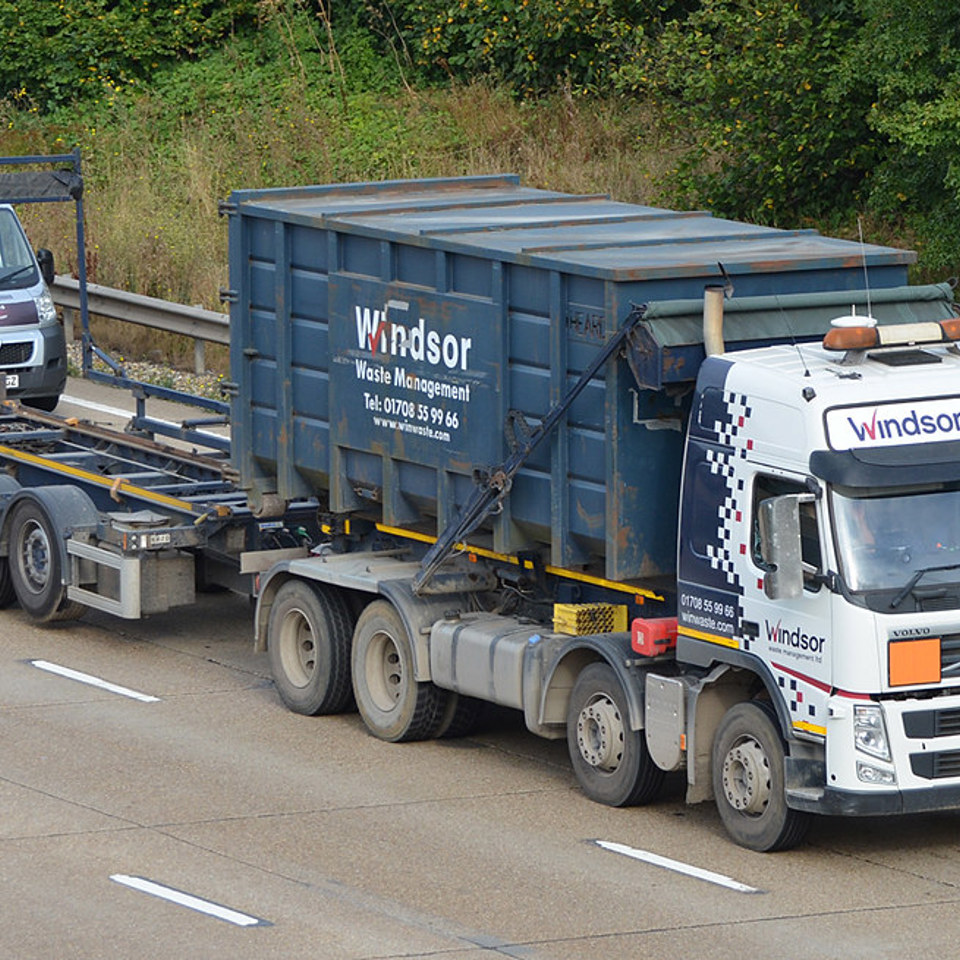 Commercial waste disposal and collection software benefits
Gain complete visibility and control across your commercial and trade waste operations.
Improve customer service: case management functionality ensures that issues are logged and tracked, and relevant documents are available in one place
Reduce admin and save time: for example, the customer portal allows businesses to self-serve and easily access the information they need, without your intervention
Make better informed decisions: reports and dashboards give you accurate, real-time data on business performance, including round and vehicle statistics, weight analysis, and more.
Improve communication between teams: for example, the trade waste app allows drivers to notify office-based teams of events such as 'contamination' or 'lack of access' in real-time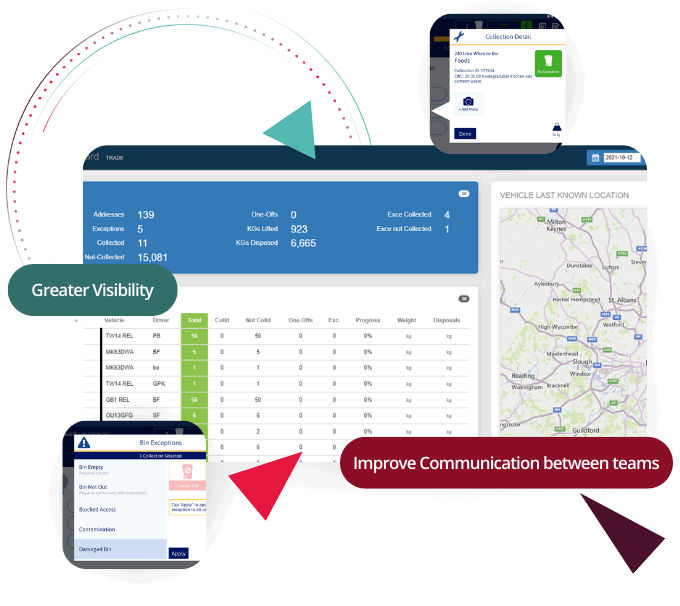 Trade waste collection software FAQs
What to expect when you choose our trade waste collection software
What is waste collection software?

Waste collection software allows commercial waste disposal and collection companies to manage their operations from a single platform, delivering greater visibility and efficiency.

It simplifies important duties like contract management (including duty of care documentation), scheduling and optimising rounds and routes, and bin management.

Your customers benefit from a better experience as they can manage their account via a customer portal and any issues raised at collection are automatically created as cases for the customer service team to manage.

With waste collection software, internal teams have a complete picture of their tasks, priorities and performance, with access to accurate and up-to-date information when they need it. Drivers have an app which goes through a step-by-step process for every job and allows them to flag any problems. Back office teams can manage customer issues, and easily analyse and create bills with on-board weighing integrations. Business leaders can monitor performance across a range of operational activities and KPIs, for better-informed decisions."
Will our trade waste collection software include scheduled and ad-hoc collections?

Contract management includes both scheduled and ad-hoc collections including round management with multiple service frequencies.
Will you be able to see all round info and schedule at any time with our trade waste collection software?

Vehicle tracking offers round visibility, and the driver app provides two-way communication with the back office.
Will our trade waste software easily integrate with your existing finance system?

Our software can integrate with most finance packages seamlessly, including Access Financials, Sage, Xero, and more.
How does our trade waste management software help with reporting?

Our waste management software automates EA returns and waste reports, so you don't have to spend hours collecting information. Standard and customisable reports are available, and you can schedule reports to send at your desired frequency.
What is the training and implementation process?

Your dedicated project manager will guide you step by step through the onboarding process, from data migration to training, ensuring you feel confident before going live and limiting disruption to your business.
Will you receive any support after going live with our trade waste software?

Yes, our experienced support team will help you with any problems or queries you may have once you are up and running to ensure you are getting the most out of the software.
Need more information? Get in touch now
Request pricing details for our trade waste collection software
Explore more of our Access solutions