Access Ezitracker
Are you looking for Ezitracker?
We're still here, we've just found a new home for our cleaning & FM workforce solutions with The Access Group. We can help to signpost you to where you need to go.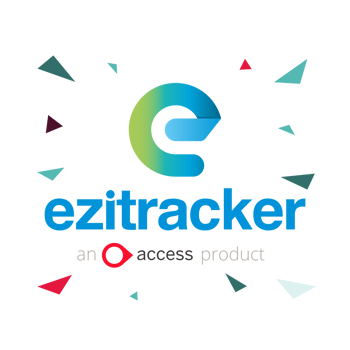 Existing customer?

Looking for Cleaning & FM workforce software?
Software that supports Cleaning and FM Facilities Management companies in the day-to-day people management process. Providing an easy to implement time and attendance software solutions to help you manage, schedule and monitor your staff - wherever they are - allowing you to focus on service delivery and operations.
What is Ezitracker?
Ezitracker is a workforce management time and attendance software solution for cleaning companies and facilities management (FM) sector.
The software is designed to help SMEs manage their remote and dispersed workers out in the field via simple to use suite of modules that will enable you to onboard, schedule, budget and pay your staff accurately.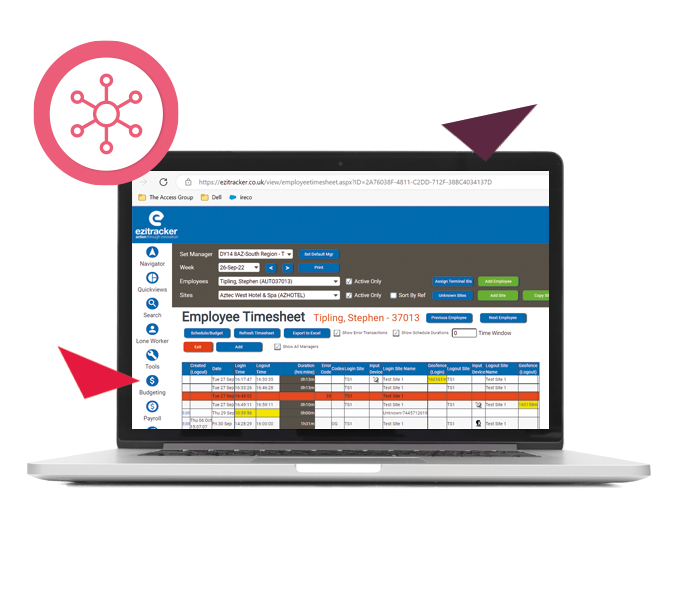 Key features of Ezitracker
Our time and attendance software solution is perfect for contract cleaning companies who deliver contracts across commercial, retail, hospitality and local authority settings. Key features include:
SaaS solution – use anytime, all you need is an internet connection and a device.
Multiple attendance recording options - staff can record their attendance via a Landline, Mobile App, Text Message or Biometric

Easy reporting

- assign dedicated timesheets to the site or employee and report on attendance and activity of the workforce. Export all data at the click of a button.

 

Automated

 cross referencing of time recorded versus time planned

allows for accurate budgeting and payroll

Accuracy – time/date stamp for signing in/out giving clients proof of presence
Generate alerting for proactive management of the workforce, punctuality, leaving site, geofencing
Assign sites/employees to managers so the workforce can see what they require
Use Single Portal access for the office and team to review your business.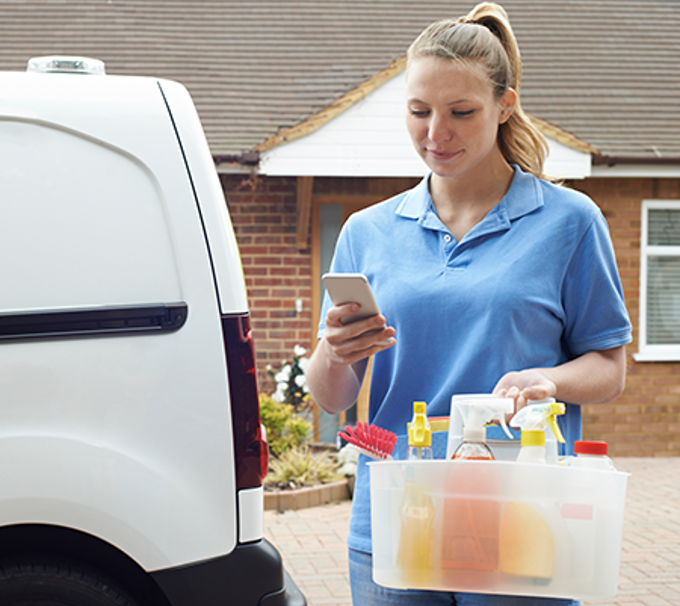 Benefits of Ezitracker for your organisation
See full visibility

 of remote and dispersed workforces and see how the team/individual is performing

 

Gain real-time insights

 on the work conducted at your sites and report easily

 

Be proactive and not reactive

 to non-attendance/missed shifts – minimise credits back to your clients  

 

Reduce the potential for fraud

 and time-keeping disputes as finance teams can compare actual hours worked against planned hours

 

Reduce the chance of over-payments

 thanks to accurate site and employee information recording (detailing employee who attended, date, shift duration worked, performance against budget)

 

Accurate payroll preparation

 thanks to real-time attendance information – reducing labour-intensive processes to increase accuracy on staff payments.

 

Build communication and engagement

 with the entire workforce via a messaging manager to leave voice or mobile app messages

 

Save time/Save Money

 and reduce queries being raised!

 

Enterprise level security

 thanks to a fully cloud-based system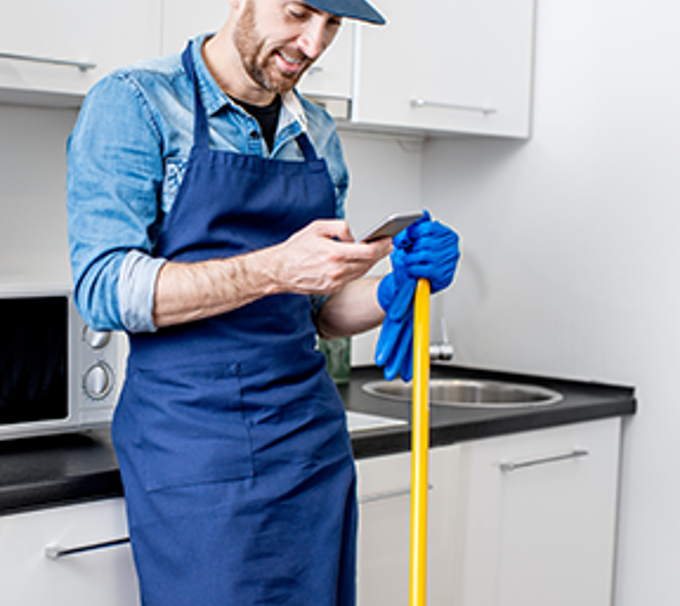 Signs you need to move from paper based to digital software with Ezitracker
You're drowning in paperwork in the back office

 

You're experiencing payroll errors

 

You're short-staffed

 

You're unclear exactly where your staff are or what time they arrive or leave shifts.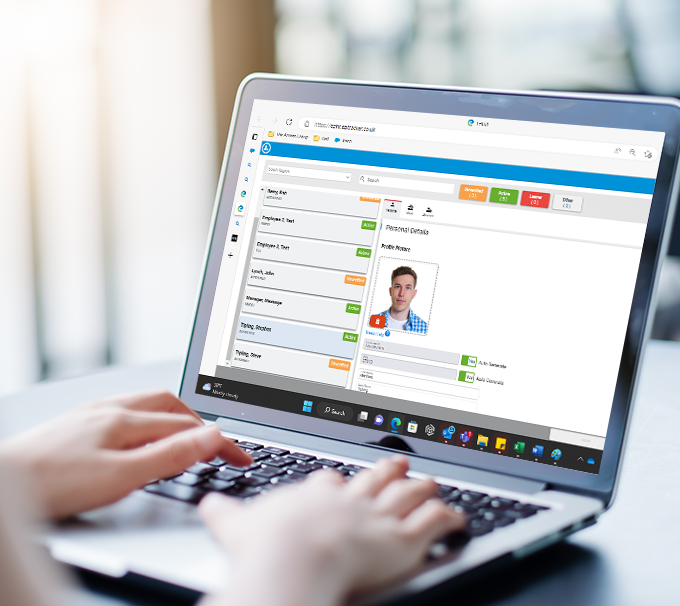 Your question answered
Is Ezitracker just for cleaning companies?

No, our customers operate from a broad range of services within the FM sector, so cleaning, building maintenance and security workers.
Do I need to take all the Ezitracker solutions if I just want Time and Attendance? How flexible is the software?

To get up and running, you will be using EziClassic – the hub of our T&A software. The modular solutions can be added at any time, so as your business grows, so does your workforce management capabilities.
Why has Ezitracker moved to Access?

The acquisition by The Access Group has given us a new level of expertise in the provision of time and attendance, workforce management software within the Cleaning & Facilities Management sector and provides our customers with the opportunity to explore a wider range of ERP and business management solutions from a single provider.
What do I do if I'm an existing customer of Ezitracker?

Existing customers do not need to do anything, everything remains the same as before, the only difference is that you will access the company website here on the Access Group. The Customer Portals remain the same via the links below:
Find out how our solutions can benefit your cleaning and facilities management business