Access will welcome hundreds of employees to its latest offices. In Romania, the Group has chosen Timisoara, the European Capital of Culture 2023, to establish its latest Global Operations Centre (GO Centre), allowing the Group to expand its teams there from 375 people today to more than 700 by the end of 2023.
In Ireland, the new state-of-the-art offices in Cork will consolidate staff and support growth and maximise opportunity within the Irish market and wider Europe, bringing together employees to work with more than 500 companies across the country.
The launch of a new GO Centre in Romania and the new office in Ireland marks the latest phase of the Group's global expansion, following the company striking a £ 9.2 billion investment deal from shareholders Hg and TA Associates last year. Access saw significant year-on-year pro forma revenue growth of 43% for its fiscal year to the end of June 2022 and a track record of more than 40% revenue growth in each of the previous four fiscal years.
With further expansion into the APAC region planned for later in 2023, the launch of the Access GO Centres will support the transition from a multi-territory business to a scalable global company.
Terry Taylor, Access chief operating officer and leading the GO Centre programme, said: "Our ambition is to create a Global 'backbone' of Access GO Centres which will provide international management, access to diverse talent and regional infrastructure to execute the Group's sustainable growth more easily.
The centres will deliver excellence in product engineering, customer support, customer success, sales, marketing and operations and will be the physical representations of our ambition, brand and culture.
At each location, we are creating world-class facilities for our staff and customers. Each new office location has been carefully considered and aligned with local talent pools to make deep connections with local universities and the wider community.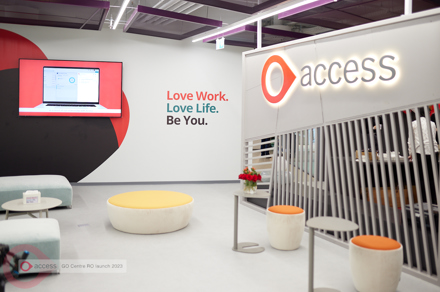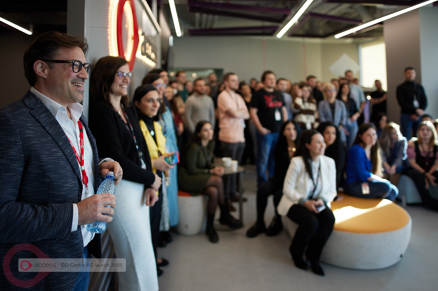 The GO Centres are also designed to support our early careers programme and develop the skills of our young people. They will offer specialist training and a clear progression path for various roles, including technical, support, sales, and people management.
Each centre will have its own executive management team, managing director, recruitment provision and multi-lingual team. Our ambition is to develop an awe-inspiring proposition for our employees which will support their careers and enhance their skillsets through early years programmes, employee success academy programmes and leadership programmes."
Chris Bayne, CEO of The Access Group, said: "Over the next four years, the Access GO Centres will support 40% of our global staffing needs. Having these strategically located offices keeps momentum growing. It gives our teams a workplace they can genuinely be proud of while positioning the business in an excellent place to execute strategic growth and drive acquisitions across multiple regions, languages and time zones.
"These state-of-the-art offices inspire our people to strive for excellence every day and are reflective of the innovative solutions and high quality we aim to deliver to our thousands of dedicated customers around the world.
We will also be working alongside The Access Foundation in each of the new sites to support local community projects and offer financial aid to the charities that mean the most to our employees."
Founded in 1991, Access employs more than 6,300 people globally and provides business management software to small and mid-sized organisations in the UK, Ireland, US, Europe and Asia Pacific.
For more information visit www.theaccessgroup.com