Employee Recognition Software
Build a happy, engaged and high-performing workforce where everyone is growing in the same direction with our easy-to-use Access Applause employee recognition software. Happy people, healthy business.
schedule a demo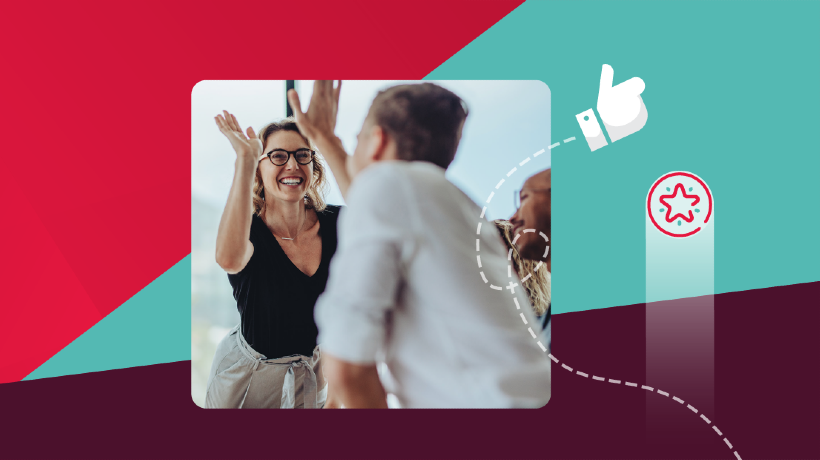 Impactful Employee Recognition Software
Access Applause employee recognition software makes it easy to recognise and engage employees. By giving 'shouts' to acknowledge a colleague's effort or results, employees connect while aligning to your organisation's values.
Use on any device
Connect your people around your values
Insightful metrics and reporting
Quick and fun employee-to-employee recognition
Our platform lets anyone give a 'shout' to co-workers to acknowledge a job well done or thank them for their efforts. Receiving them is an instant boost to morale.
Employees can give a 'shout' anytime, anywhere from their desktop or mobile app
Everyone can 'like' shouts in the interactive social feed to show support for colleagues and inspire a sense of belonging
'Shouts' are based on recognising the right behaviours to amplify alignment with your organisation's values and support your culture.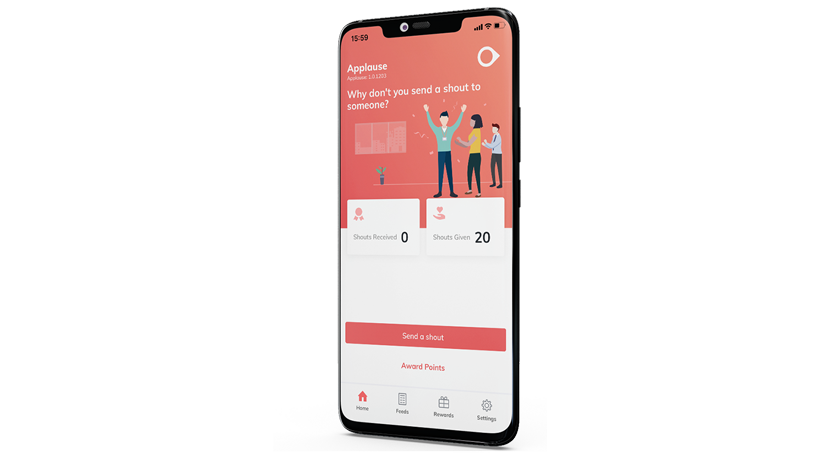 Give managers an easy way to reward effort.
Supercharge recognition of the right behaviours and reward employees who go the extra mile with flexible points-based rewards built in to the platform.
Managers can award points based on 'shouts' or at their discretion
Set meaningful rewards tailored to your diverse workforce
Switch 'Reward' on to supercharge recognition, or leave it off until your organisation is ready for it.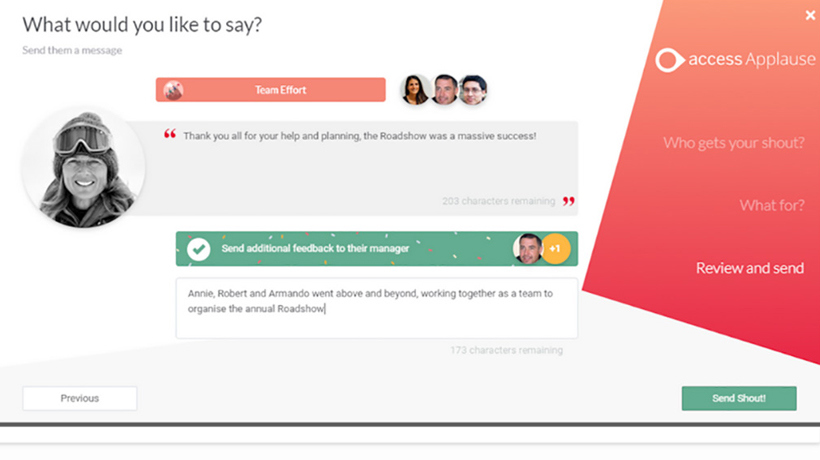 Fast insight into engagement and culture
Monitor software adoption, spot top performers and track common behaviours via the interactive dashboard.
Track success metrics with at-a-glance dashboards
Quickly run reports on behaviour, performance and engagement
Easily filter activity by department or team, office location and behaviours linked to shouts
Employee recognition software you can launch quickly and manage easily
Create a buzz around your launch, simplify roll out and maintain momentum with a ready-made programme of employee recognition tools and best practice guides.
Quick-start tools and guides to get you up and running fast
Complete 6-month project plan and toolkit to drive successful adoption
Hints, tips and inspiring ideas to help you embed the employee recognition programme to get fast, measurable results.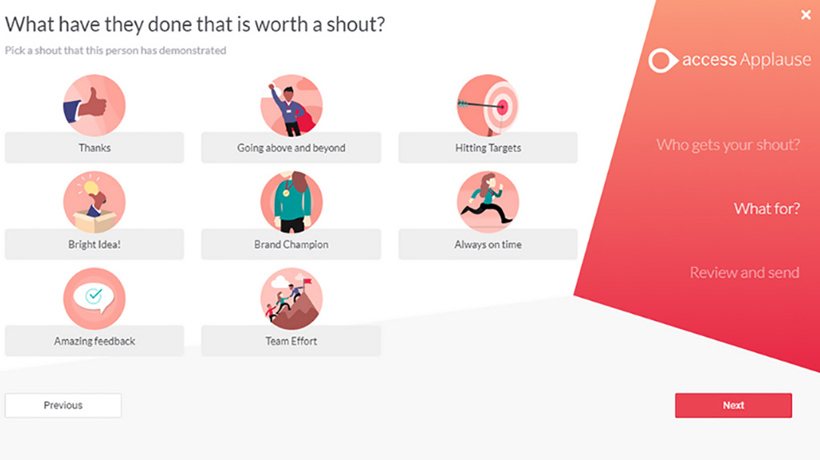 What is an employee recognition platform and why do I need it?
Employee recognition software systems are tools used by businesses to standardise the way employees are recognised and rewarded within the organisation.
Employee recognition platforms allow organisations to deliver programs across the business that engage the entire workforce in an equitable way as well as track employee performance and engagement.
Recognising employees for their effort helps them feel valued by the organisation, improves morale and aids in employee retention as well as encouraging the right values across the organisation. This in turn boosts productivity and quality of work and creates a strong team mentality towards achieving company goals.
Find out how to build a culture of gratitude in your workplace with our employee recognition whitepaper.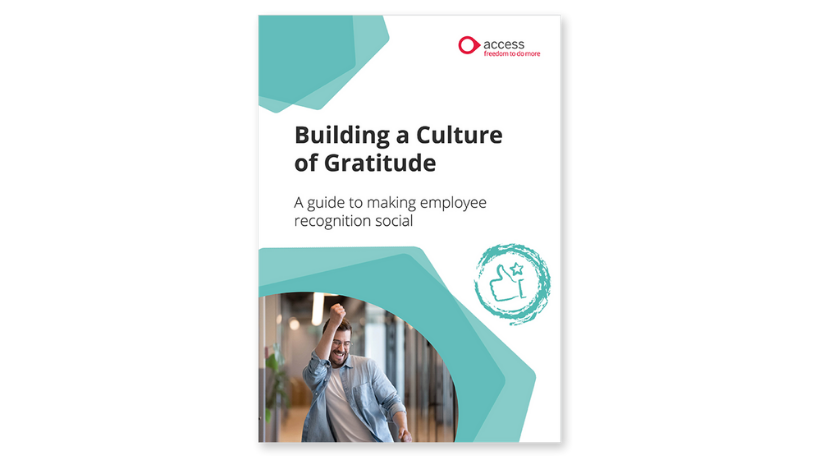 Manage the entire employee journey from hire to retire
From onboarding through to an employee being paid, simplify your employee management with one seamless and streamlined platform.
See how Access Applause makes impactful employee recognition easy.
Hear more about our platform can help you engage and recognise your employees. 
Talk to one of our experts to get the right solution for your needs and business.
Workspace - a single unified workforce experience
Give your people the freedom to do more of what matters. Access Workspace delivers your employee recognition programme in the same place as your business applications so it's always available and front of mind.