One HRIS System – One Connected Team
Unify your employee experience across their entire lifecycle from hire to retire.
HR Software That Unlocks Potential
From recruitment to retirement, ensure your teams have all the information they require and employees are set up for success by centralising all data and streamlining your core people processes.
Capture, manage and report on employee details, pay rules, certifications, training qualifications, performance reviews, leave records or even bespoke data such as vaccine records. Go paperless by placing your existing files within a document storage solution that ensures records are safe, auditable and can be accessed at a moment's notice.
Learn more about Access HR Software.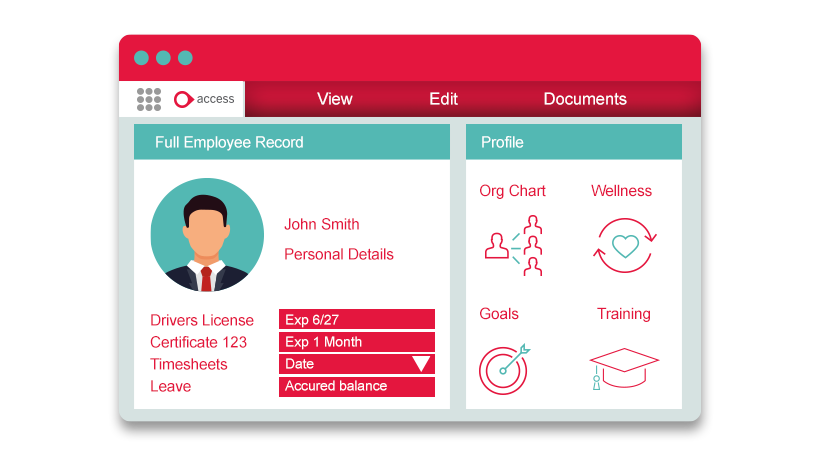 Access Payroll - Trusted By Over 5,000 Australian Businesses
Leveraging 35 years as a leading Australian payroll and workforce management provider to deliver accurate, compliant and timely pay runs each and every pay cycle, with flexible and extensible solutions that support any business structure, industry and pay condition.
Access payroll software and workforce management software are designed to streamline your processes, engage your workforce and deliver greater visibility and cost controls. Integrate part or implement a complete HRIS system including Payroll, HR, Rostering, Award Engine, Timesheets, eLearning and Services offerings - all from one provider.
Learn more about Access Payroll Software.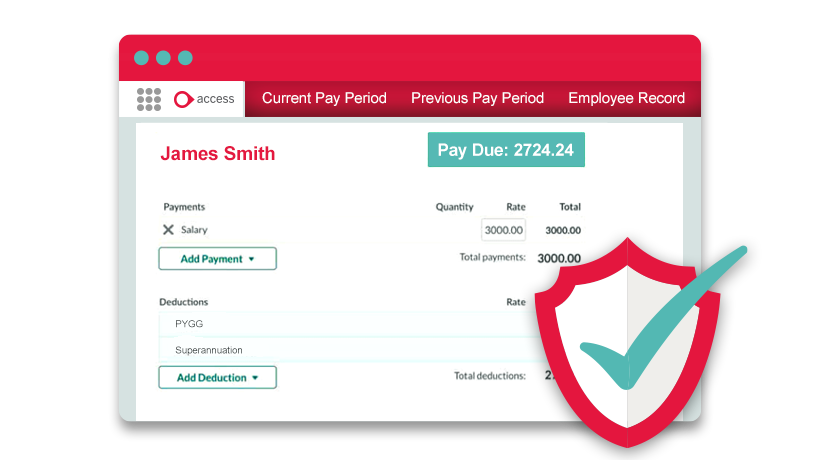 Single Unified Workforce Experience
Enable your employees and remove administrative overheads for the teams that support them by bring together all their people and payroll needs into one single sign user interface - Access Workspace.
Access Workspace is a transformative way to achieve a connected and engaged organisation. Team need only go to one location via single sign-on for all Access business software solutions, so you can connect and report on all your Payroll, HR, eLearning and Recognition solutions, all in one central HRIS System.
Learn more about Access Workspace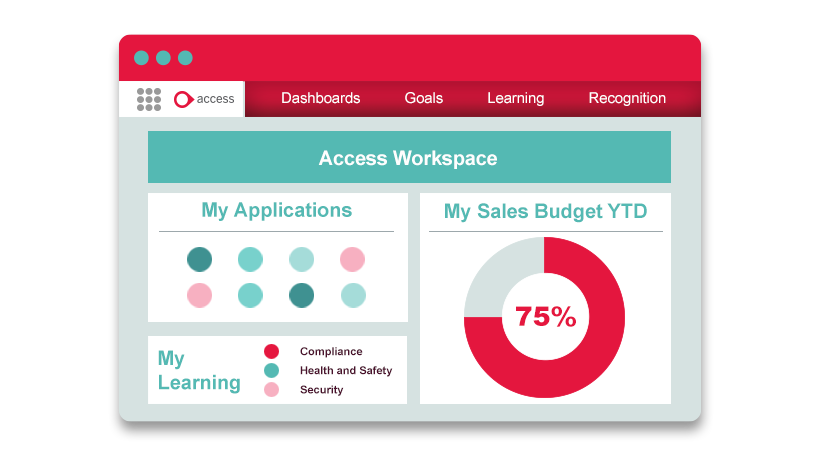 Engage Employees, Support Development and Achieve Compliance
Deliver efficient and effective learning with Access LMS, a learning management system to help you support continuous professional development, while providing the tools you need to create, assign, deliver, manage and report on effective learning in your organisation.
With hundreds of pre-built courses to choose from ranging from health, safety & wellbeing to industry-specific compliance courses as well as tools to create your own learning content, you'll be well placed to ensure your people are compliant, engaged and set up for success.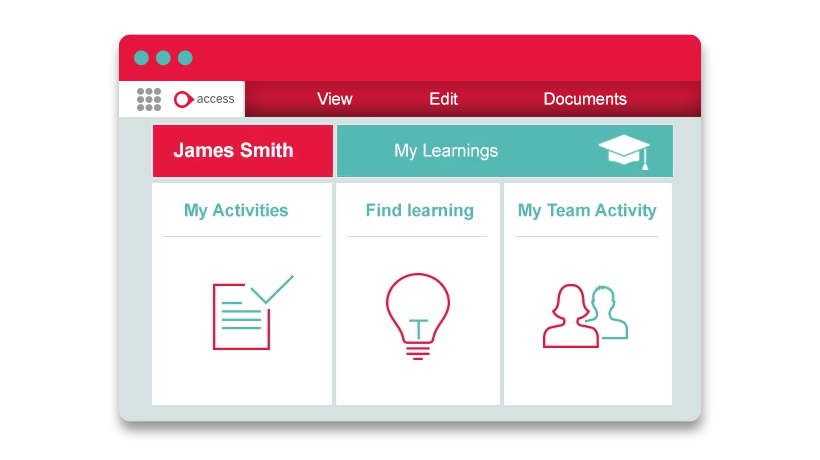 CloudReach improves HR productivity
It's a very modern system, and when choosing an HR database one of the main challenges for us was to find a system that is flexible enough to deal with all our business needs
Power Insights That Drive Better Decisions
Align organisational goals with business outcomes via Access's powerful HRIS dynamic and comprehensive reporting tools surfacing information in meaningful ways and enabling teams and your executive to continuously monitor and drive proactive change.
Payroll reporting needs to be a combination of quick access everyday queries to comprehensive dashboards, providing teams with up-to-date information across all your people & payroll data.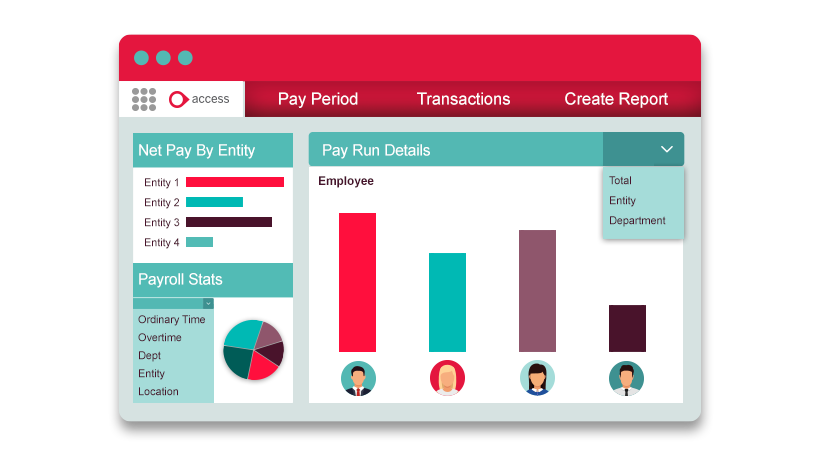 Your Complete HRIS Partner
Whether you're a simple single ABN business or complex multi entity/legislation enterprise, Access have a range of people & payroll services designed to meet your organisational goals. Leveraging 35 years of ANZ payroll, Workforce Management and Human Resource experience, The Access Group are more than just your solution provider, we're your complete business partner in success.
From outsourcing, recruitment, training, consulting and support, our payroll professionals have an average 10 years tenure, so you can be confident knowing that you have a team behind you dedicated to helping you achieve your goals.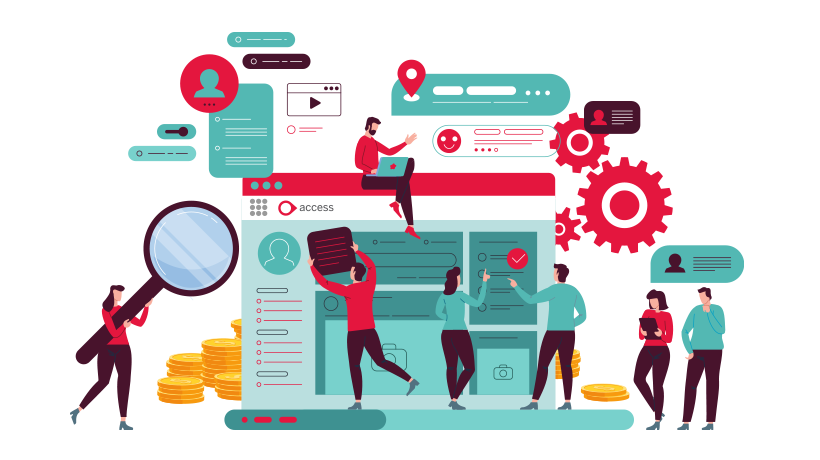 Get more from your HR solution
Streamline your processes, engage your workforce and deliver greater visibility to your teams.
Talk to one of our experts to get the right solution for your needs and business.