Purchase Order Software
Gain complete control and visibility across the entire procure to pay process with integrated purchasing and accounting software.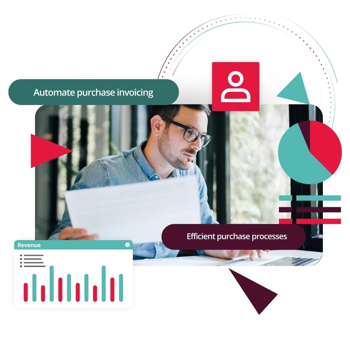 Purchase order management system that increases financial and procurement visibility

Save time
Automated purchase invoice processing helps remove admin and speed up payment processing.

Control Costs
Approval workfows keep control of purchases, costs and payments.

Empower employees
Non-finance staff can raise purchase requests and verify receipts reducing finance admin time.
Streamline purchase order management
Access Financials purchase order management module enables you to efficiently manage purchases, payments and receipts — whether made by finance or anyone else across your business.
Online forms - allow non-finance staff to request new suppliers and raise purchase orders using simple online forms.
Document management - upload and store documents against financial transactions.
Budget tracking - keep control of costs with automated budget checks and commitment tracking at a nominal or project level.
Automatic data capture - automatically capture invoice data, match POs and manage payment conditions. Flexibility of multiple currencies with automatic exchange rate conversion and GST calculation means less room for error.
Payment options - select items for payment, or part-pay items using suggested pre-sets.
Data storage - store supplier agreements and track purchase history for analysis and auditing.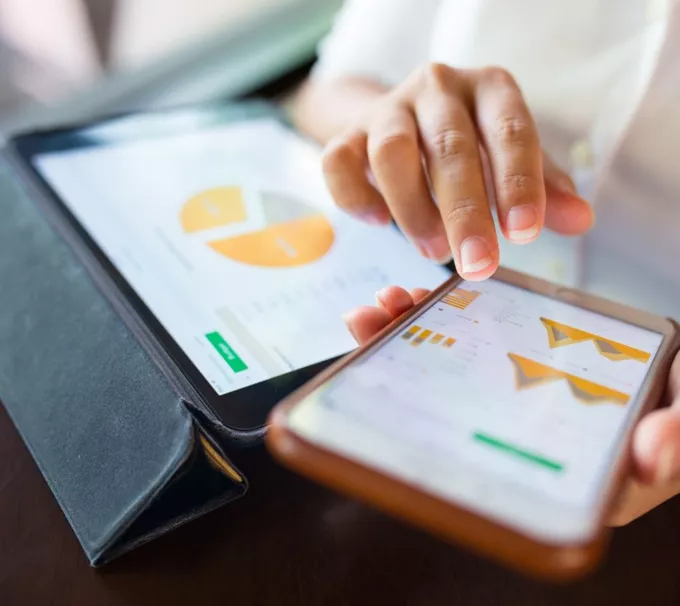 Automate your purchase order management
Remove manual and paper-based processes with automated purchase invoice processing. Save time, eliminate errors and speed up invoice processing for improved supplier relationships.
Automate data entry: scan or email documents you want to capture. OCR technology extracts the required data - no need to re- key data, no delays and a full audit trail.
Enhanced checks: the software checks for accuracy, duplication, and fraud, and automatically matches invoices to purchase orders.
Secure electronic document storage: documents are stored in our highly-secure Australian cloud data centres for paperless backup and audit trails.
Approval workflows: invoices are automatically reconciled and routed to the appropriate approvers. Email reminders speed up processing, helping you avoid late payment penalties and take advantage of early payment discounts.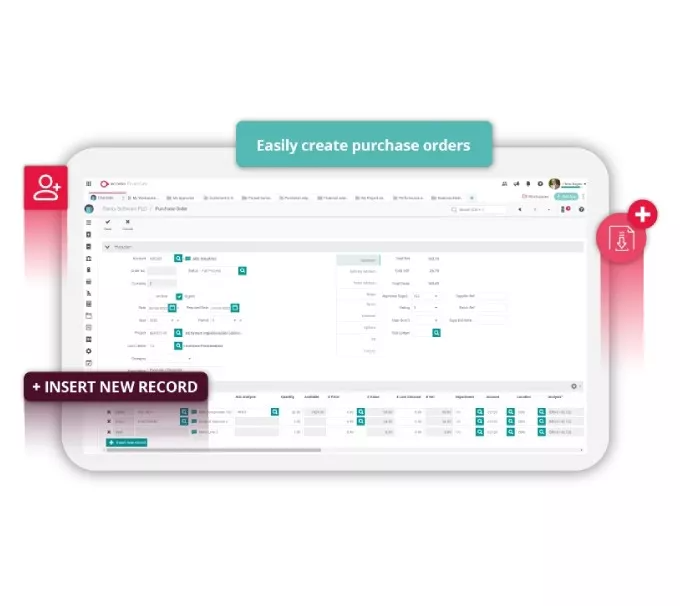 Automated purchase order management with Access Financials
Make the procure-to-pay process simpler, from beginning to end. Our procurement software enables non-finance staff to raise and receive purchase requests, while approval workflows keep control of purchases, costs and payments. Automated purchase invoice processing helps remove admin and speed up payment processing.
Keep up to date with the latest in Accouting and Finance
Visit our Finance Resources Hub or our Finance Blog for the latest research, guides and insights from our team of experts.