Becoming a Strategic CFO
As businesses grow and change, finance professionals are key to a successful evolution. A strategic CFO needs to ask insightful questions to understand the best financial course to take. Making sense of a growing volume of data, organising it a way that makes sense, and using this data to enable smart business decisions is what makes a CFO truly strategic.
Explore what it means to be a strategic CFO with the resources below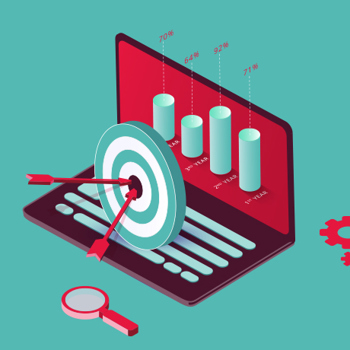 The Strategic CFO Resources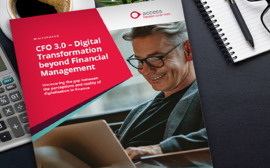 CFO 3.0 – Digital Transformation beyond Financial Management
Tomorrow's CFO is expected to be a visionary, using and analysing data to predict the future direction of the organisation, uncover hidden opportunities and close information gaps. Learn how the role of the CFO moves from 'historian' to 'visionary', whilst playing a larger role in leading the digitalisation of growing businesses.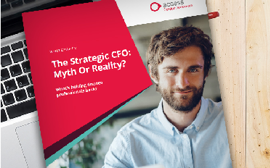 The evolution of a Strategic CFO (eBook)
In this report we look at some of the key problems that are holding CFOs and finance directors back, and what they can do to become more strategic. Understand the direction that finance professionals need to take in order to
provide wise counsel and powerful insights for the business.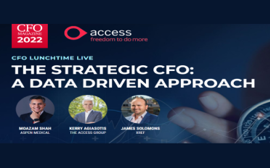 The Strategic CFO: A data driven approach (Webinar)
We partnered with CFO Magazine as part of an expert panel to examine the signs of poor financial strategy, and how a modern, data-driven approach
to strategic decision-making can make a world of difference to your business and bottom line.
Get more from your Finance and Accounting solution
Transform your business by bringing together all your accounting and financial operations in one place – making you more efficient, more in control and giving you real-time visibility and insight across your organisation. Talk to one of our experts to get the right solution for your needs and business.