Powerful core accounting software
From the general ledger to credit control, the core accounting software in Access Financials is designed to meet the needs of growing businesses and effectively and accurately manage large volumes of transactions.
book a demo
download brochure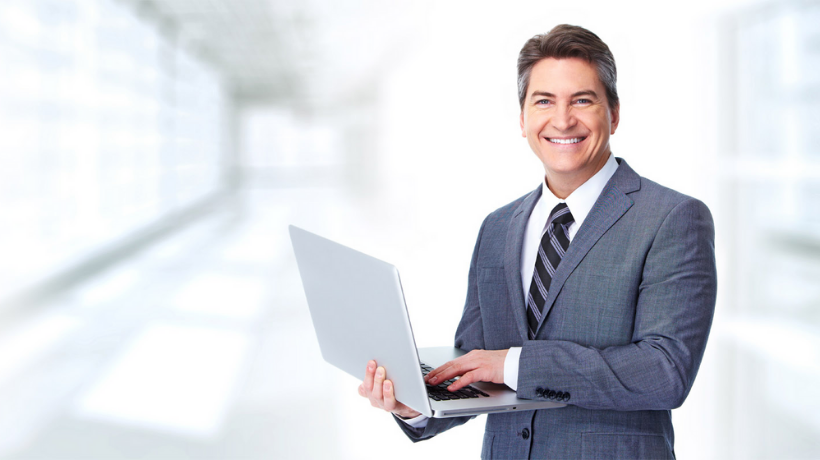 Explore our Access Finance and Accounting Software Solutions
Sophisticated accounting software to meet complex needs 
Feature-rich and highly customisable, our core accounting software automates complex processing and allows people across your organisation to input data, action approvals and view reports. This helps to eliminate duplication, improve controls and increase business-wide productivity.
Sophisticated accounting functionality
Highly configurable to the way your organisation works
Advanced in-built reporting and export options
Australia and New Zealand GST reporting
Change, merge and amend account records and transaction details with corrections tools – all with a full audit trail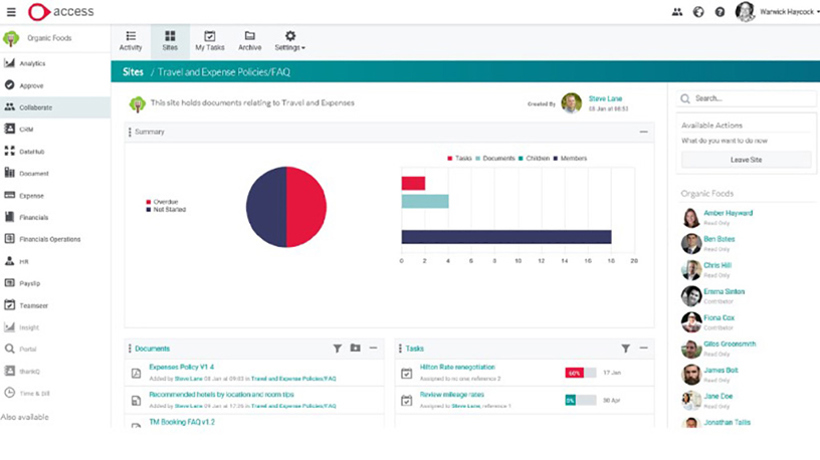 Manage complex entities with ease
Our core accounting software manages complex accounting needs across multiple entities and in different currencies.
Manage, monitor and report from every angle with multi-dimensional ledgers across branches, departments, groups, funds or projects
Multi-currency accounting and bank accounts with automatic exchange rate conversion and GST rates
Post to multiple years
Multiple budget revisions
Easily manage inter-company transactions and multi-entity consolidation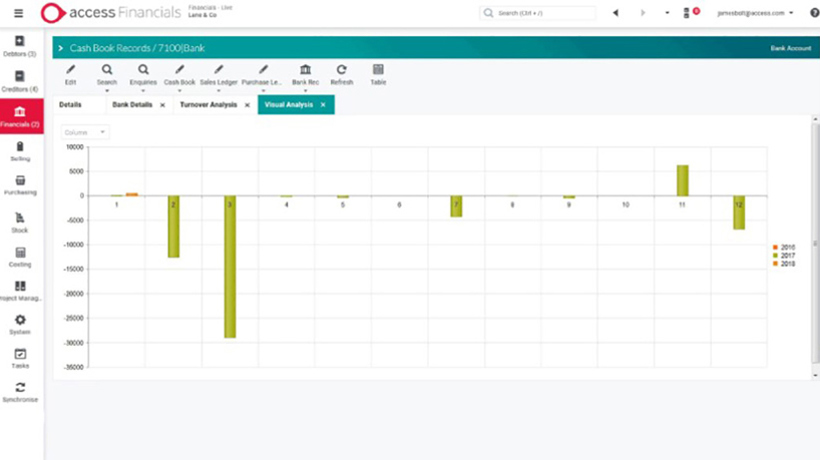 Australian and New Zealand compliant and supported
Our local development team ensures you stay compliant with Australian and New Zealand legislation including GST and other statutory reporting requirements.
And when it comes to getting assistance, you can rest assured that you're being supported by local specialists who understand local accounting requirements and practices.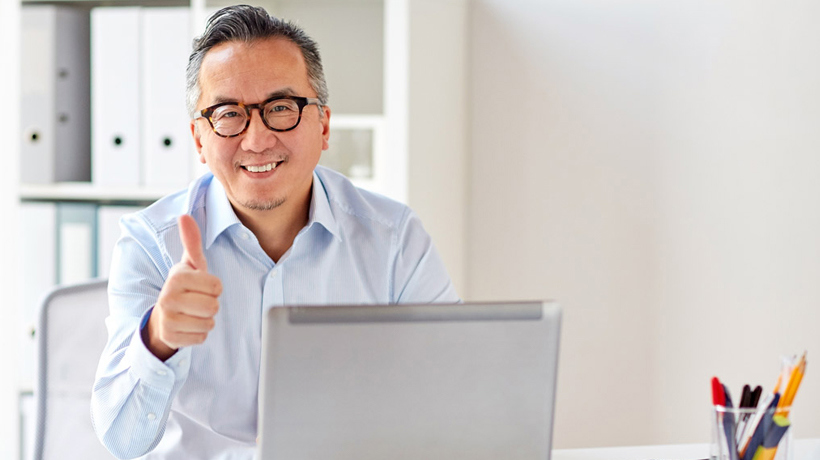 Financial reporting for better decision-maker
Access Financials core accounting software gives you the financial reporting you need to make better decisions and future-proof your business.
Get an instant view of financial performance with our interactive, configurable dashboards
Slice and dice data with smart search, filters and drill-down features
Easily create management reports in Microsoft Excel with two-way integration with our Excel management reporting template
View, update and approve financial data directly via Microsoft Outlook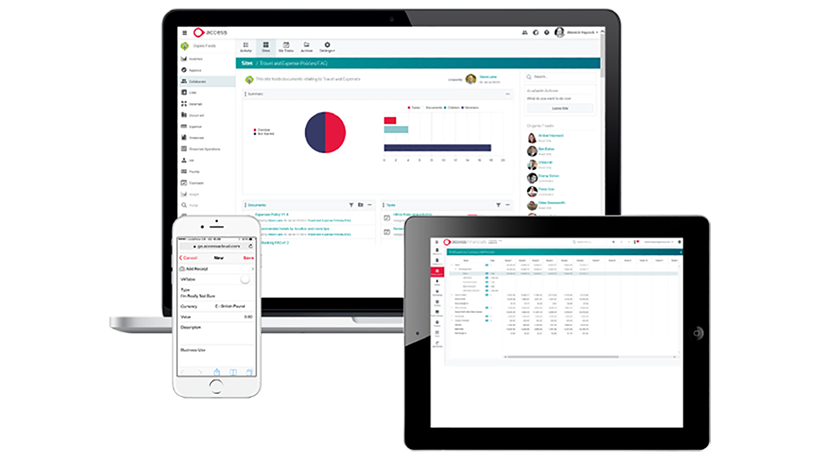 Why move to cloud-based accounting software?
One of the most significant changes that comes with cloud-based accounting software is the accessibility it offers. You and your team can access your accounts anywhere, on any device – safe in the knowledge that you're always working on the latest version and have the latest data at hand.
Hosted on our local industry-leading cloud, you'll also benefit from:
Enterprise-level security to keep your data safe against threats, data loss and leaks
Automatic software upgrades giving you access to all the latest features
Automated backups
Compliant with ISO/IEC 27001 certificate for security
Encryption on all transfers between your browser and our servers
Firewalls and a robust data centre infrastructure to keep information secure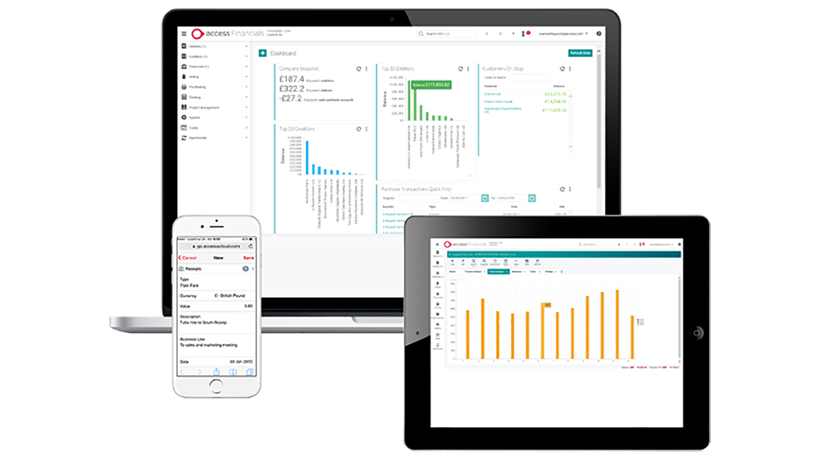 Watch the extended Access Financials product tour
View the extended Access Financials product tour to understand some of the main features including:
Single sign-on – instant access to your data via a central platform anywhere and anytime.
Reporting and analytics - get a 360 degree view across your business and quickly create real time reports and dashboards.
Procurement and purchase automation - easily manage invoices and payments with smart automation.
Employee expense management – streamline your employee expenses with online expense management.
view financials product tour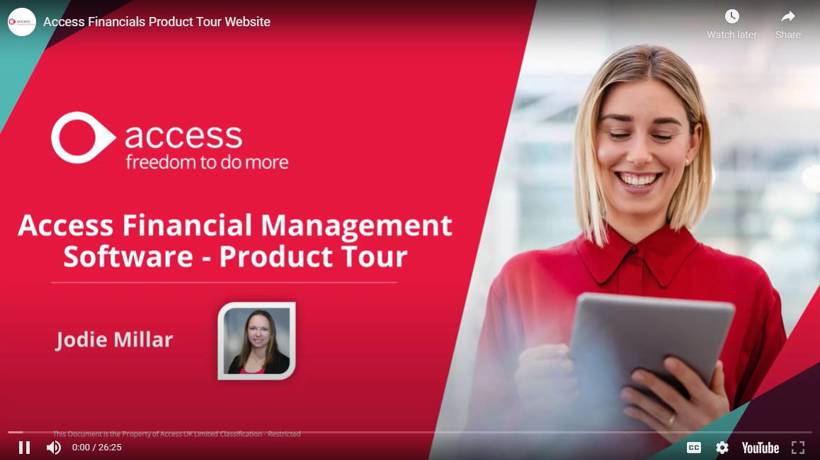 Workspace - a single unified workforce experience
Our cloud-based platform, Access Workspace, brings together all of your Access Solutions so they work from a single source of data. Each team member has their own personal dashboard with the systems, apps, data, documents and communications that are relevant to them, improving efficiency, visibility and communication across your organisation.
Learn more about Access Workspace.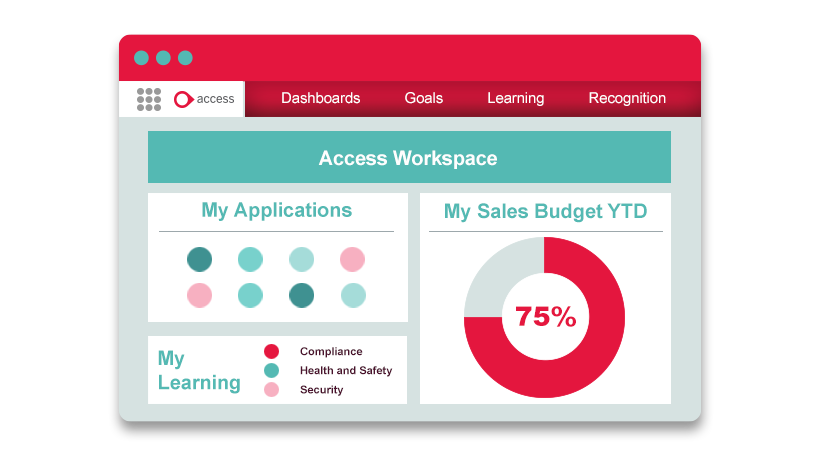 Book a demo of our core accounting software for Australia and New Zealand businesses.
book a demo