Intelligent Google Ad Grants management
Reach more supporters and drive more contributions, with minimal cost and effort.
contact us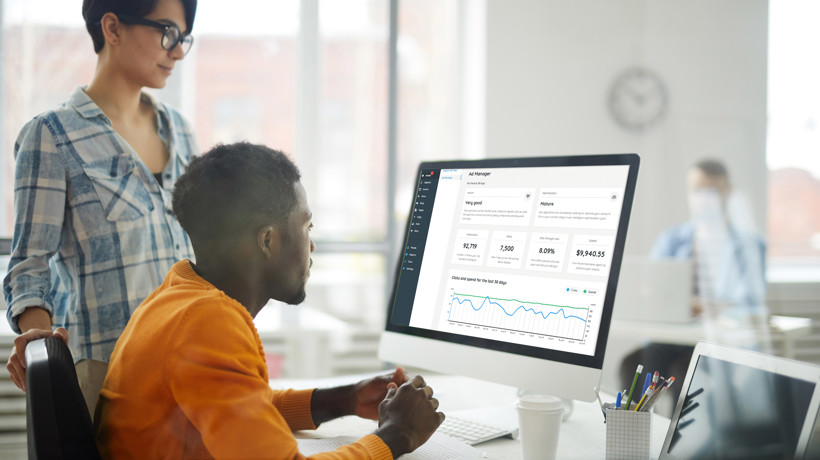 Designed to make every penny of your Google Ad Grant count
Offering up to US$120,000 worth of free online advertising a year, Google Ad Grants present an incredible opportunity for eligible organisations. The problem is that many charities and not-for-profits don't have the time or expertise to take full advantage.
For a flat monthly rate, with no set-up costs or hidden fees, our unique Google Ad Grants management service does it all for you. Whether your objective is to increase online traffic, recruit more volunteers or attract more donations, the results could be truly transformational.
Free eligibility check and no-hassle application
We've applied for Google Ad Grants on behalf of hundreds of charities and have a 100% success rate.
We can also liaise directly with the Google Ad Grants team to reactivate lapsed accounts saving you the time and hassle.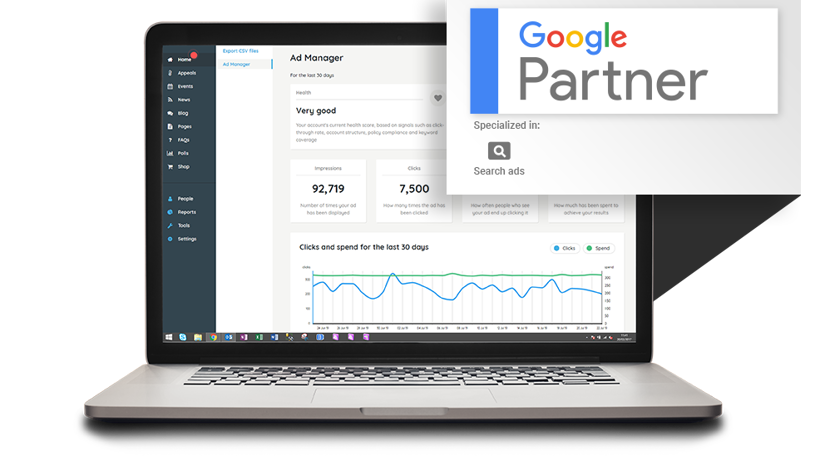 Data-driven insights and expertly created campaigns
Our unique AI modelling software uses data – gathered over 10 years from thousands of charities – to model your best keywords. Using this intelligence, our dedicated team of NFP paid-search specialists set up the most impactful campaigns to meet your aims.
We've increased web traffic by as much as six times and monthly online donations by up to nine times.
And, because we understand the nature of charities and the need to be proactive, we offer the flexibility to add campaigns as circumstances change, for no extra cost (limits apply).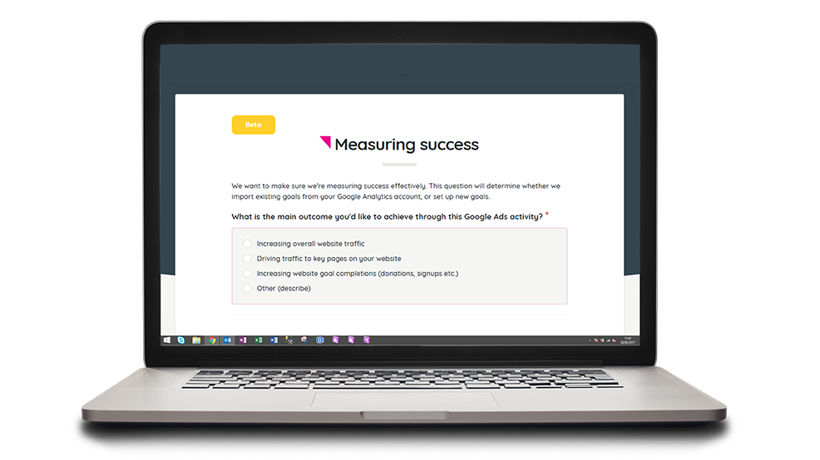 Continually optimised to drive greater impact
The better your ads perform, the greater the impact your organisation can have. We continually review your campaigns to ensure they're performing as well as possible – removing the risk of non-compliance and the worry of losing your Google Ads grant.
At 10%, our average conversion rate is three times the industry average and way above the 5% required by Google to retain the grant.
Instant access to real-time reporting
Our simple interactive dashboard shows you how well ads are performing in real time and reports results in a clear, easy-to-read format.
Our premium package provides additional monthly reports.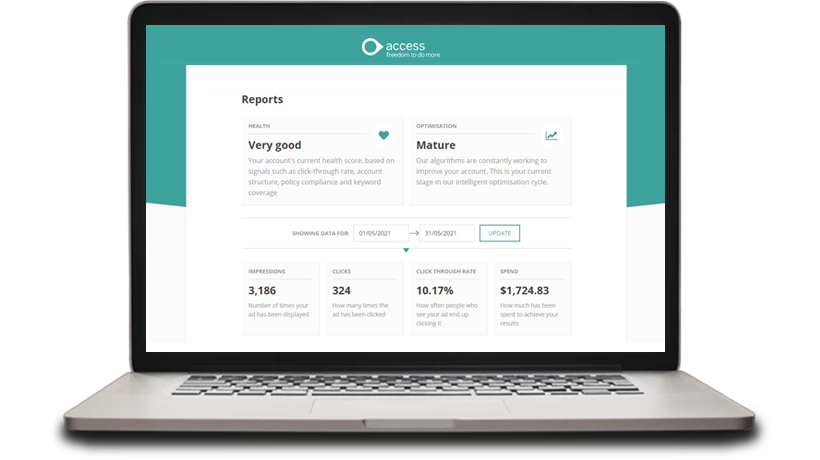 Exponentially increase your website traffic and online donations
contact us
Access NFP Website suite
The Access NFP Website Suite creates a meaningful online presence blended with a digital solution for fundraising, supporter engagement and data collection, that grows and develops with your organisation.
Discover our website platform 

NFP Website Suite