APS
APS software - power your entire accounting firm
Revamp your entire firm with a suite of best-in-class powerful tax, compliance and practice management solutions to help you advance every aspect of your accounting firm. 
APS software is used by 3 of the big 4 top accounting firms.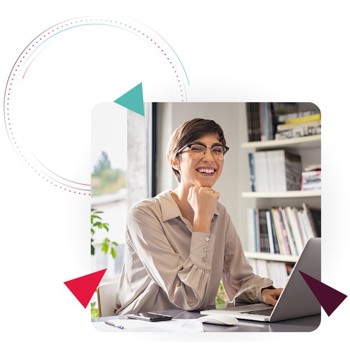 We understand running an accounting firm isn't easy. But our software will get you there.
APS software is used by 3 of the big 4 top accounting firms
Practice Management for Accounting Firms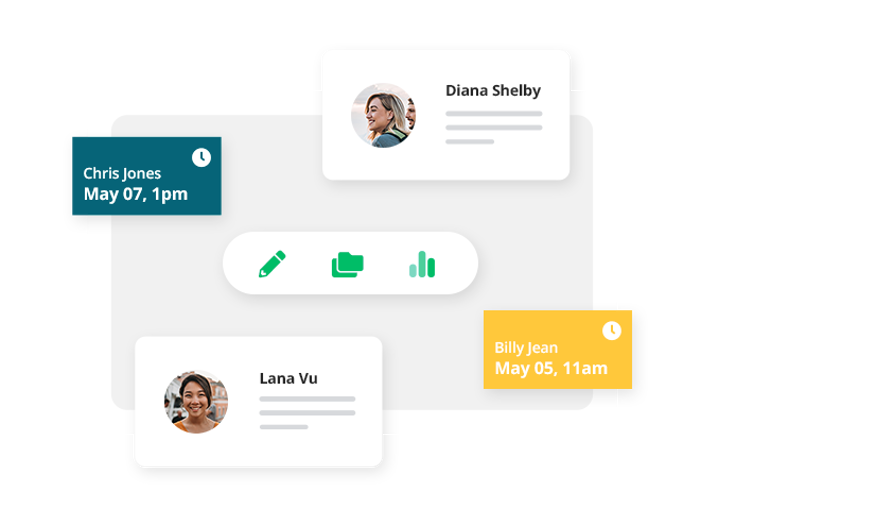 Your entire practice management in the cloud with APS Workspaces
The complete practice manager solution with compliance, documents and Office 365 in one powerful cloud. Access everything you need in one place, with single sign-on for all your applications.
Manage and track your workflows with ease
Manage multiple jobs across a range of staff with job tracking and allocation tools for all your team members. Providing you end-to-end visibility over jobs and processes. Empower your team with the tools, skills and knowledge to get work done, increases productivity and collaboration.
Practice insights and reporting software designed for accounting firms
Understand your data, create key performance report dashboards and deliver quality insights that cater to both your internal data and externally for client services.
Understand your capacity & work more efficiently
Scheduling and resource allocation to improve profitability through resource optimisation, ensuring that the right people are working on the right jobs at the right rate.
Improve efficiency and billing with APS Timesheets
Let your staff enter their timesheets and track time anywhere via a web browser. Your accounting firm can meet its deadlines, maintain its budget, and achieve success when it uses time effectively.
Practice management software with a CRM to manage your clients
A central database for data collection gives you greater visibility over your practice. Get a true picture of client opportunities and easily manage the pipeline for your practice.
Workflow Management
Manage jobs, streamline processes, hit deadlines, and reach your goals with Workflow+.

• Stay organised & improve collaboration with workflow management software.

Create jobs, set budgets and assign due dates with the click of a button. Add checklists, documents or notes to your projects so all the information you need is at your fingertips! Improve business processes with no more back and forth on email or lost time locating documents.

• Boost productivity & improve capacity planning.

Track the status of jobs and make it easy for staff to move projects from one stage to another with drag and drop kanban boards. Drive a greater velocity of work in your firm, identify bottlenecks and better understand capacity planning, so you can do more with the resources you have.

• Improved visibility on the status of your jobs.

See the big picture or drill down into a task within a job for greater visibility over your team's workflow. Your Workflow platform has activity tracking to show you who is working on what, with customisable user permissions to give you full control over what users can access.

• Increase the quality & consistency of your work.
Your APS Workflow tool allows you to create templates and processes that standardise the way your practice management system works. With process management in place, it's easy to maintain quality and consistency across your workflow management and ensure your clients get the best service possible.

• Automate the repetitive admin & refocus your time.
Focus on important tasks with built-in workflow process automation. Schedule recurring work, due date reminders or overdue alerts. With real-time updates your team is aligned, there are fewer meetings and more time for billable work.
• Workflow software made for accountants with everything in one place
Your entire team working together with clear goals and improved communication. Link Workflow+ with your APS Practice Management & compliance software for the complete practice solution.
Timesheets & Billing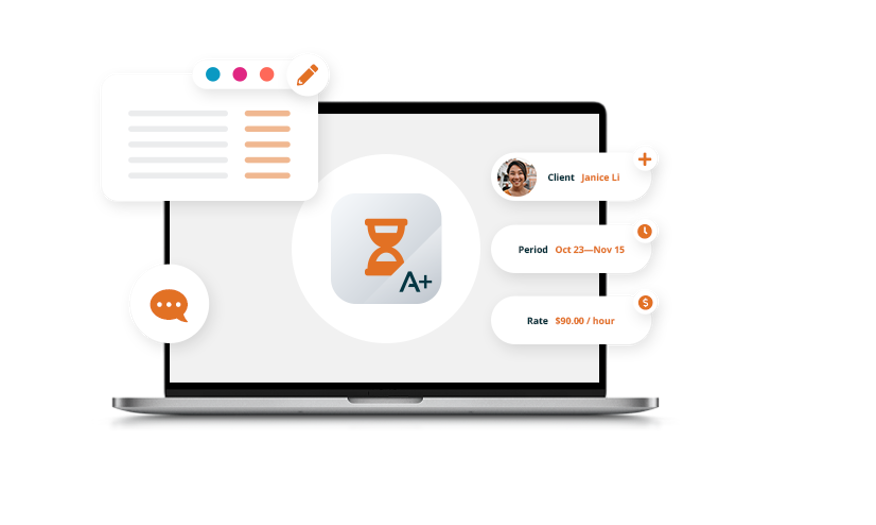 Improve efficiency & billing with APS Timesheets
• Manage time from anywhere with online timesheets.
Our easy-to-use timesheets are accessible via desktop or a web browser, so you can manage and submit your timesheets anywhere, at any time! Even when you're not connected to the internet.

• A powerful tool to organise your practice.
Timesheets allows you to tag the client, matter, period and rates for billing purposes. You can also link several other modules together to create fees, track workflow, manage budgets, produce weekly summary reports & update staff to-do lists.

• Customisable for your practice & individual employees. 
Set up your business hours and rates and add colours to code for different entries. Let your staff select different views for the timesheet such as diary-style, one day at a time or the whole week.
Project Management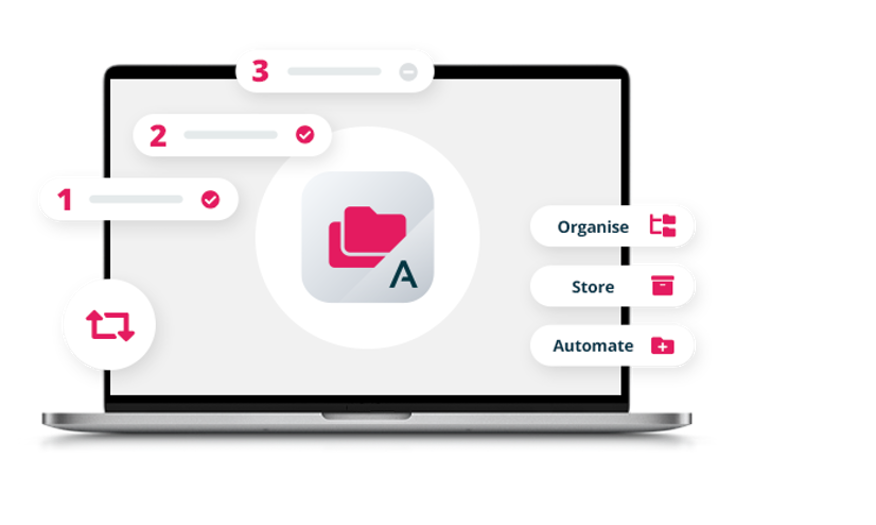 Organise & track projects with APS Project Management

• Project management built for accounting firms.
Our project management tool is designed to assist your firm in creating a standardised set of working papers. The Project Manager console is the central hub for maintaining your projects, allowing you to add individual tasks, checklists and other files that are used to organise and track progress on the project.
• Organise and view projects at various levels.
You can create a Project for anything from client onboarding to a full set of financial reports by setting up projects at the client, matter or the XPA ledger level. This provides you with the ultimate flexibility to manage your tasks whether it be compliance or non-compliance work.

• Save time on recurring projects and tasks.
Projects can also be rolled from year to year, and any related content can also be rolled over with the option to retain data or to source a fresh version of the document so you can save time on reoccurring work and stay organised over time.

• Integrate projects with your suite of practice management software.
Link your client projects with your general ledger, Document Management and Practice templates to eliminate duplicate data entry and to ensure the data is always up-to-date and accurate.
Business Process Automation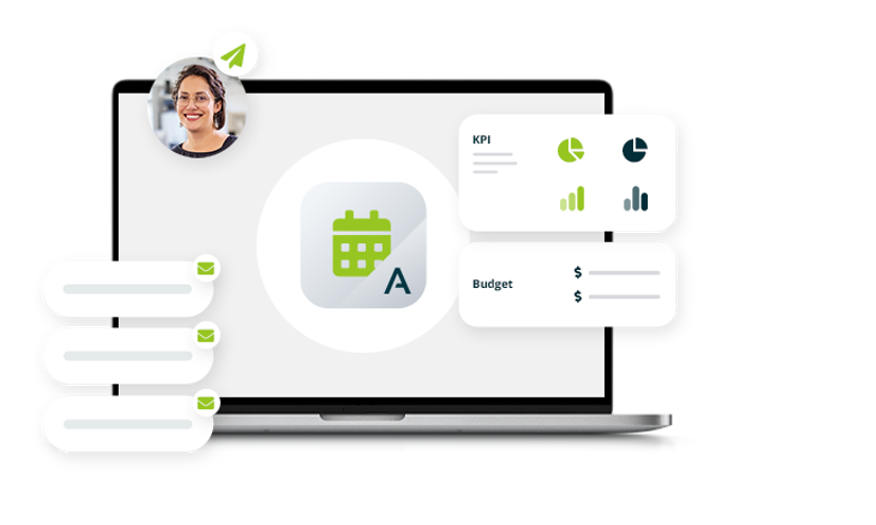 Drive business efficiency and profitability with automated workflow tasks and alerts.

• Automatically trigger key workflow alerts.
Set up key workflow rules that automatically trigger email alerts of critical events and identify bottlenecks before they happen, ensuring a streamlined business process flow and delivering a higher level of service to your clients.

• Streamline communication and workflow with your clients.
Streamline communication and workflow with your clients with automated rules and reminders to alert them when work is due in and out, saving you time on repetitive admin and ensuring deadlines are met.

• Monitor project budgets to improve business profitability.
Monitor project budgets to assist in reducing write-offs and improve business profitability. Track core lock-up KPI's to enable faster billing and debt recovery.

• Boost employee productivity.
Send automated reminders to your staff to complete their timesheets, ensuring efficient completion and more accurate allocation of time to jobs. Plus, send alerts to your staff when a fee is promoted or demoted to them and they need to take action – improving business efficiency.
Reports & Insights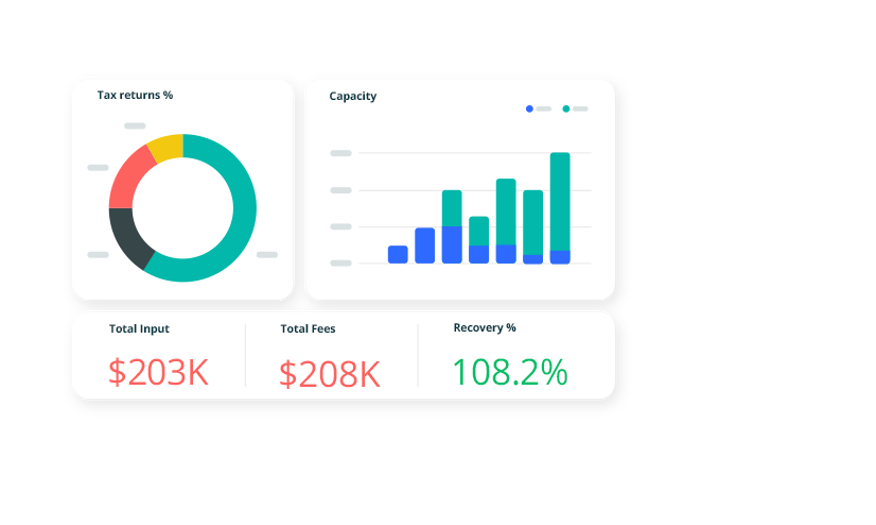 Analyse your data and drive insights with Practice IQ.

• View & track insights and KPI indicators at a glance.
Practice IQ sits over your Practice Management solution, extracting the information and presenting it visually through smart dashboards. Your data is easier to understand, making it easy to analyse and track KPIs, prioritise tasks and monitor firm performance.

• Track, compare & visualise tax reporting.
With Practice IQ sitting over your APS Tax module you can get crucial visibility over your tax reporting. With templates available for key tax metrics, your firms can see tax returns by status, type, and make year on year comparisons to see how you're tracking.

• Access your information anywhere, anytime.
Best practice BI templates allow you to connect and visualise your data anywhere, anytime. The BI templates are available for you to easily access to ensure you're always on top of your business activity at any given time.

• Improve staff productivity with bought & sold time reporting.
Gain insights into critical staff and team productivity metrics to understand the staff split across billable and internal hours worked. These insights can be sliced across a variety of different dimensions, including assessing chargeable hours or write offs by the manager of a job, the partner or the business department.

• Easily extract data for detailed reporting.
Paired with Excel, Practice IQ forms the ultimate reporting tool for staff at every level. Slice and dice information with ready-made templates available or create reports tailored to your firm. The intranet platform features a drill-through capability that offers a deeper understanding of data relationships.

• Drill down into your clients, CRM & pipeline to maximise growth.
The Client 360 solution consolidates all available relevant data against individual clients, with summaries by Family Group. Dashboard and summary formats present a complete picture of clients and your pipeline enabling you to track opportunities by month, YTD or make comparisons to see how your firm is tracking.
CRM Software for Accounting Firms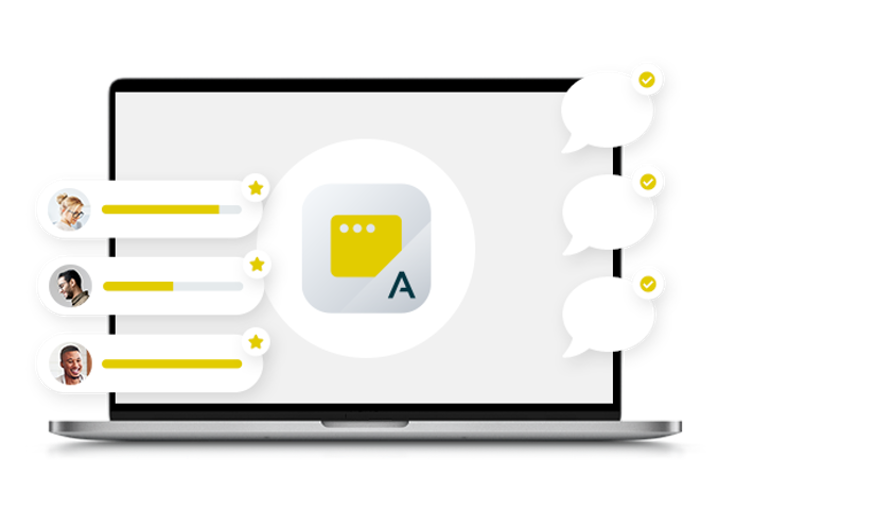 Manage your client relationships with APS CRM

• Enjoy the ease of one central database
Reduce double handling of data entry and increase the visibility of your clients, prospects, business partners and suppliers by synchronising data between applications.

• Increase effectiveness of your communications
Easily segment your database to target a specific region, market or audience, allowing you to improve the engagement rates of your communications, deliver more leads and provide a better experience for your clients.

• Proactively measure your client relationships & reduce churn
Build long term advocacy and loyalty by better managing your existing and new client relationships with the risk assessment and advocacy tools.
Contracts
Billing made smarter with APS Contracts

• Boost cash flow with flexible fixed fee client agreements
APS Contracts allows you to easily set up the terms of your fixed fee agreements in a flexible way and provide periodic or milestone based bill plans as agreed with your clients. Once the contract is in place, it'll mean guaranteed revenue for your business and provide greater certainty on your cash flow.

• Save time & keep on top of workflow with automated fees
Once the contract has been set up, fees are automatically generated based on the agreed billing schedule with your clients. Save time spent on admin so you can focus on keeping on top of workflow.

• Gain greater visibility of your contracts with forecast reporting
Forecast reporting gives you the opportunity to review and report on new measures including WIP days and number of contracts, giving you greater visibility of your contracts.
Tax Software for Accounting Firms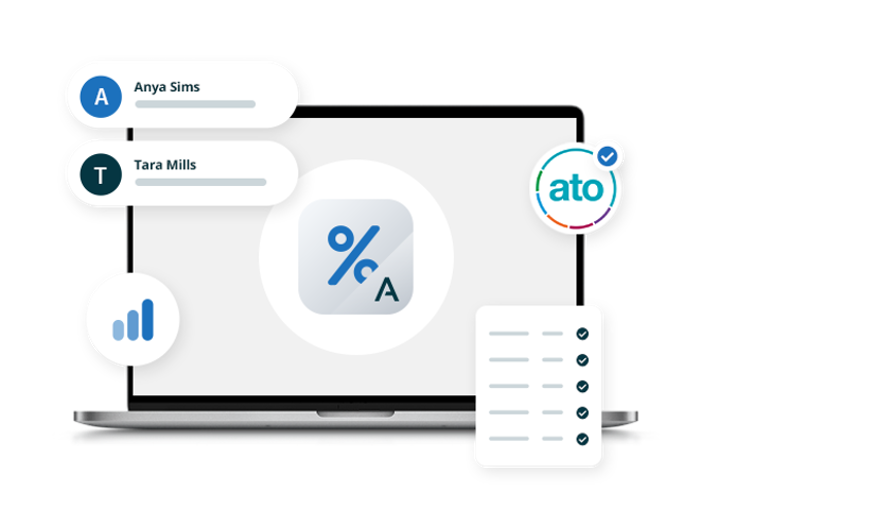 Prepare and lodge tax returns and manage compliance work for your clients

• Compliance and tax software with 30 years of experience
APS compliance solutions lodge millions of tax forms every year! From returns to activity statements and agent reporting, there are over 30 years of experience and development behind our compliance solutions – so you're in good hands.

• Drive efficiency with pre-filled tax returns and statements
Speed up compliance work by automatically pre-filling activity statements and your client's income and deductions in individual tax returns with data from the ATO. Freeing up your time to focus on value-add services.

• Connect to the ATO and lodge tax forms online
APS Tax forms are updated each year based on the latest compliance legislation from the ATO. Lodge your clients tax returns for individuals, companies, partnerships, trusts
SMSF's and statements including business activity statements directly from the software.

• Manage your workflow and track the status of work
Build a custom workflow to help you streamline the end-to-end lodgment process for your clients including assigning employees, due dates and the status of returns. Improve your practice on-time lodgment and ensure your core compliance work is streamlined and efficient.

• Tax and compliance software built for accountants
APS Tax is built for the way accountants like to work. View multiple tax returns at the same time, built-in validation for errors, easily navigate between worksheets and the main tax form. Review active items in a handy review worksheet and easily compare with items from last year.
Ledger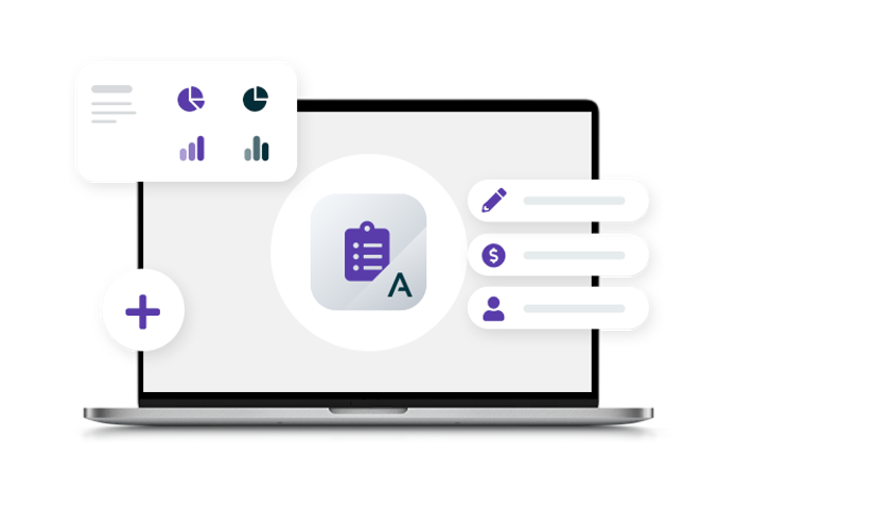 Prepare comprehensive financial statements with XPA

• Compilation of client accounts with the XPA ledger
Take all the information from your client's accounting software and manage the compilation of accounts to prepare the data for compliance reporting and management reports.

• Use the master template to standardise reporting
XPA gives you the power to create a master template for financial statements to standardise your outputs to clients. Customisable at the practice or entity level for clients with specific needs. XPA Master templates are updated annually to ensure you're always up-to-date with the latest compliance regulations.

• Go beyond compliance with value add reporting
XPA value-add reporting provides an additional layer of information on top of the usual management reports that can be used to improve clients services and drive advisory services.

• Automate data entry into XPA
Import linked ledgers, create the business income worksheet and populate data into your financial statements. You can even utilise SyncDirect to automate client data
collection from different accounting software providers and make it available in your XPA general ledger ready for you to compile client accounts.
• Build an integrated practice solution tailored to your firm
Take advantage of APS's powerful suite of software when you link your client's XPA file to the client record in the central console. This makes it easy to create management reports and well as populating data into your client's income tax return. You can also benefit from XPA benchmarking and Workpaper Management with a linked XPA file too!
Client Data Collection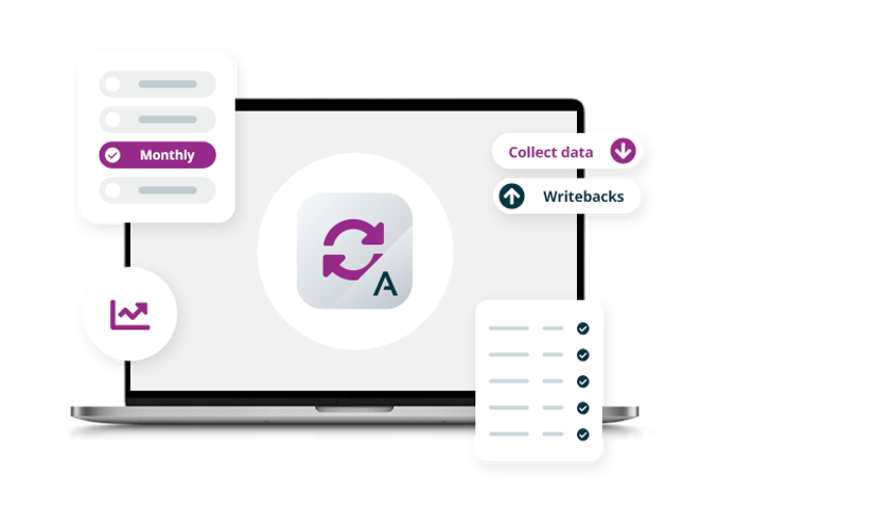 Simplify client data collection with SyncDirect

• Simplify client data collection for improved efficiency
SyncDirect automatically collects your clients' trial balance or journal transactions, maps the data from different accounting software providers and makes it available in
your XPA general ledger ready for you to compile client accounts and prepare reports with ease.

• Speed up compliance work and move into advisory
With a simple process to move data in and out of your practice, your core compliance work is prepared quickly, consistently and correctly. Allowing you to focus on automations and integrations such as Workpapers or the ability to leverage your client data for benchmarking and advisory services.
• Give your clients choice and improved service
With one process to manage multiple accounting software providers, your practice can recommend accounting software that best suits the individual client's requirements rather than the one that fits in with the practice's operations.

• Schedule data collection for recurring work.
Create rules that automate the data collection process. Choose from either monthly, quarterly, and annually and provide a seamless client experience that makes it easy to provide recurring services. You can even do a custom period for mid-year client onboarding.

• Writebacks are automatically posted back to your client.
Once you've adjusted and prepared the reports, SyncDirect takes the journal adjustments created in XPA and posts them back to your client's accounting software, closing the loop and making it easy to collaborate with your clients.
Bank Feeds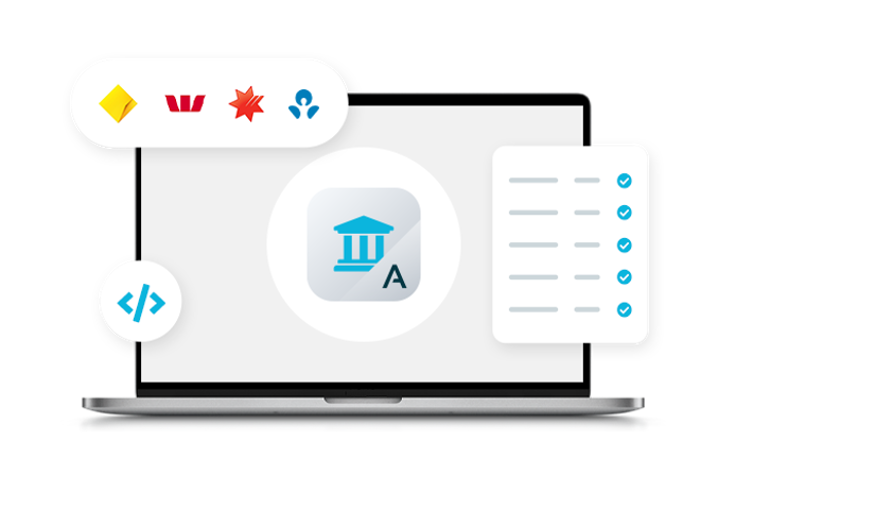 Easy bank feeds for accountants

• Perfect for clients that don't use accounting software
Many small businesses or entities such as family trusts have no need for accounting software. Access Bank Feeds for Accountants makes it easy to collect transactions from client bank accounts ready for you to code up and run financial reporting in the XPA ledger.
• Connect to all major banks
We have a direct connection to all the major banks in Australia and New Zealand including CBA, Westpac, ANZ, NAB, St George, BOQ, ASB, BNZ and more. With just a few easy steps, you can connect your client's bank feeds and start securely receiving transactions into XPA ready to produce their accounts.
• Digital client onboarding and ongoing consent using the latest technologies and platforms
We take care of client onboarding and ongoing consent regarding access to client data through the Bank Feeds solution via our technology partners, providing your clients with peace of mind.
• Handles transactions and coding like a charm
It's easy and efficient to bring transactional data into your general ledger. With an easy coding interface and a system that learns from you over time, it's perfect for managing recurring transactions for your clients.
Technology Partners
Access Bank Feeds is built using Open Banking in Australia which means your clients will have peace of mind, knowing they have control over who has access to their data. Our partner providing Open Banking services as a Data Recipient in Australia is Basiq Pty Limited.
Open Banking is managed via the Consumer Data Right legislation, to learn more about Open Banking read the definitive guide to Open Banking here.
Our partner providing account connectivity to client banking data in New Zealand is Akahu, giving your clients control of who has access to their data and making it easier for you to provide services to them.
Available November 2023
Intergrations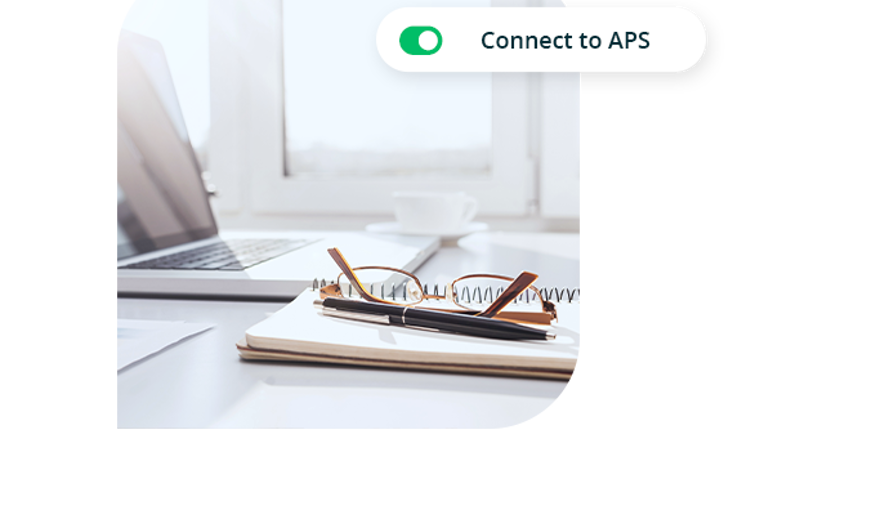 APS integrates with a growing list of platform partners to extend the capabilities of our core solution. Connect your practice, add specialised functionality and automate processes for a more productive practice.
The digital workspace for accountants
Bring together practice management, compliance, documents and applications in one powerful cloud solution.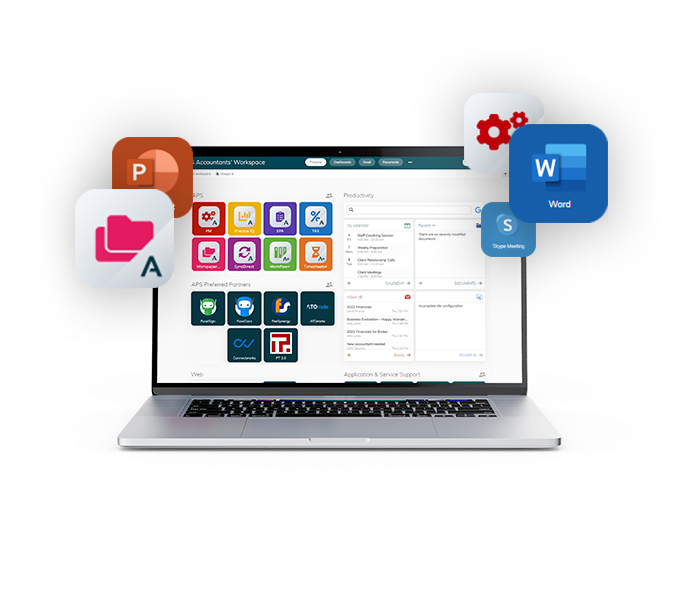 Connect APS to the tools you love
APS integrates with a growing list of platform partners to extend the capabilities of our core solution. Connect your practice, add specialised functionality and automate processes for a more productive practice.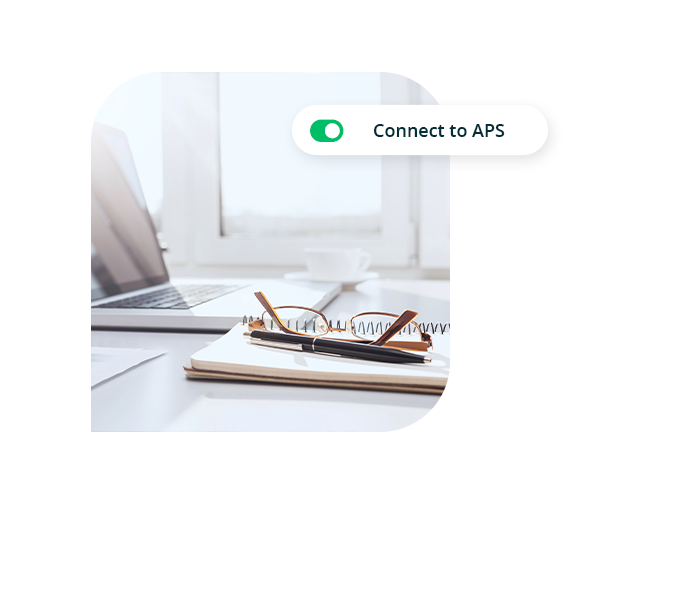 Why accounting firms choose APS?

Cloud or On-Premise
Offering solutions for cloud and on-premise, with your data securely stored locally.

Flexible & Automated
Software designed with flexibility, automation and integration in mind

Local Support
Local support and development both
in Australia and New Zealand.

Trusted Partner
A trusted provider with decades of experience and a strong reputation
Hear from some of our customers who have adopted APS Accountant Solutions
Australia's top accounting firms choose APS software
Find out more information or request a APS software demo tailored to your accounting practice needs.