Access Customer

Success Portal 

Your one-stop online location for problem-solving articles, managing support cases, webinars and events, software updates and more.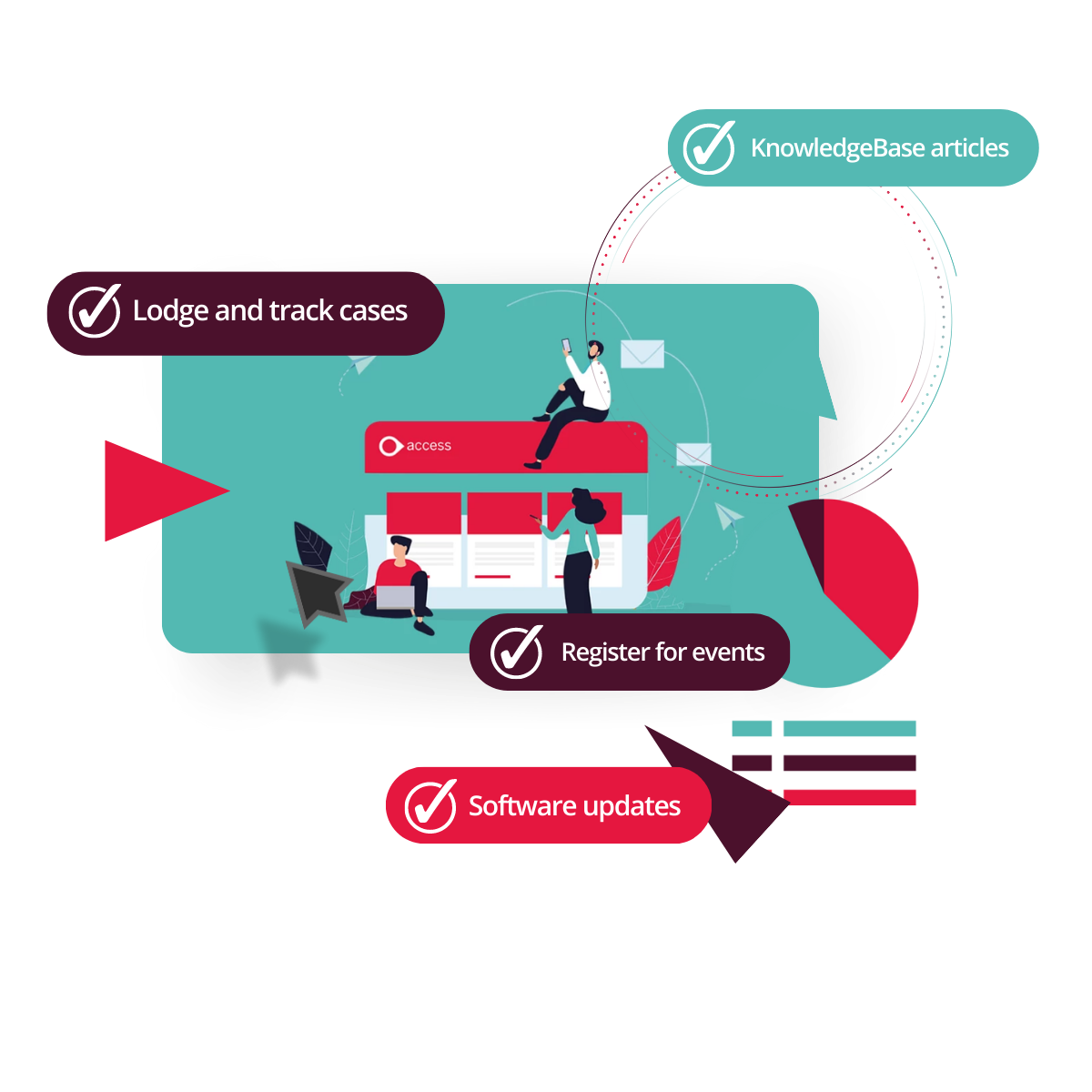 Get answers fast
The Customer Success Portal is a key element of your Customer Support Plan, and provides a new collection of trouble-shooting and problem-solving articles so you can quickly find answers to any questions or issues you have. It's also where you can:
lodge and track cases with the Support team
register for events and webinars
stay up to date with upgrades and release information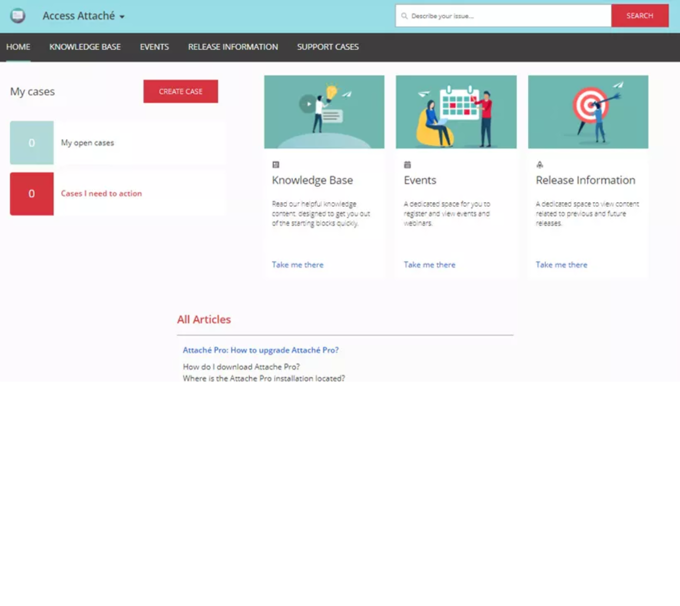 Registering for your portal login
You can take a look at some of the portal content by entering as a Guest, but to see everything and to request assistance from the Support team, you'll need to register. There is no limit to the number of registrations so why not have all your team register.
Once you submit your registration details, there'll be a short delay while we set up your profile. You'll be notified by email when your login is ready, and you can then sign in and explore all the content as well as create Support cases.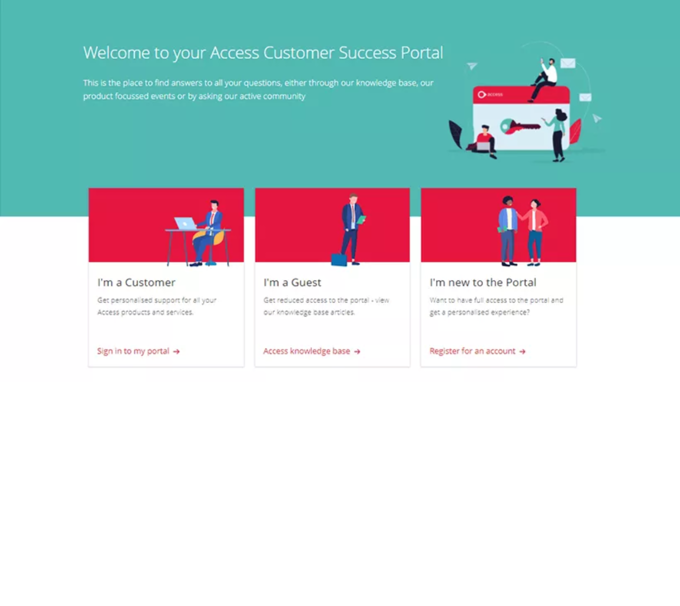 Request assistance from the Support team
Depending on your Customer Success Plan, either two, four or eight of your team can can create – and track the progress of – cases with the Support team. You can also view previous cases and solutions to check on detail if you need a reminder later. When you describe your issue, the portal will suggest relevant articles that might immediately solve your problem so you can get back to work right away.
Watch our 3-minute video to find out how to create a case.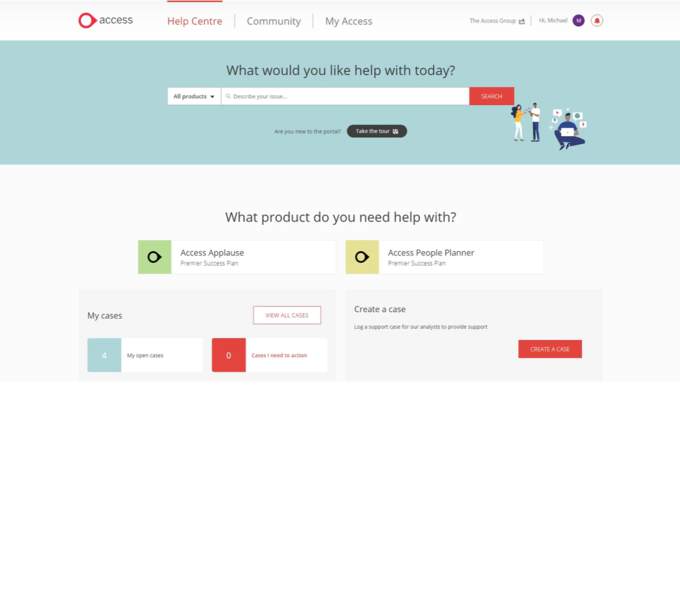 Registering for events via the portal
In the Events area of the portal you can register for upcoming events and webinars and watch recordings of previous webinars. Certain events may be available live only to some Customer Success Plans, however all portal members can view event recordings.
To see current and past events, watch recordings and register for upcoming events, choose Events on your portal home page.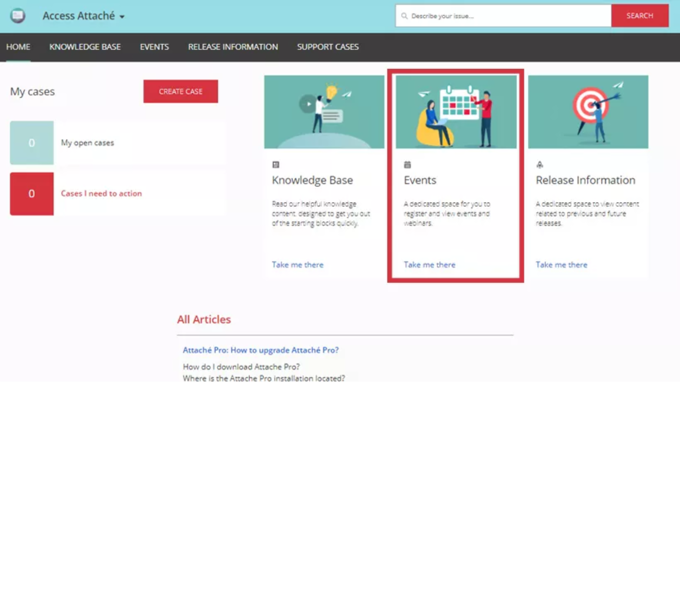 Access Customer Success Plans
Supporting your success with the technical support, tools and guidance you need to get the most from your Access solutions.