EasyPay
Access EasyPay Payroll Software
Intelligent, intuitive solution for Payroll and HR management. Trusted by over 4,000 companies and 18,000 users across Asia.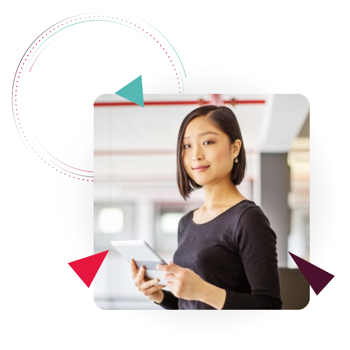 Market-leading Payroll Management System for over 30 years
As global and local business landscapes are constantly changing, HR practitioners today demand a system that is not just reliable and efficient, but also compliant with the local regulatory standards, configurable, intuitive to use and able to handle ad-hoc and unexpected cases. Our award-winning payroll software, Access EasyPay (formerly Sage EasyPay) does just that.

Ensure payroll compliance
Compliant and up-to-date with local legislation in Singapore, Malaysia, Hong Kong, Indonesia, Thailand, Philippines and Brunei. 

IRAS compliant
EasyPay is complies with IRAS' technical file format / specifications, to ensure that the format of the files / records generated from the payroll software can be accepted by IRAS.

Easy integration 
Remote access with EasyPay

Always up-to-date
Stay compliant with the latest government legislative changes, product releases and get support with our Access Cover
Award-winning payroll management system
Winner of Best Payroll Software at HR Vendors of the Year Awards Singapore
Best Payroll Software (Silver) 2021
Best Payroll Software (Bronze) 2020
Best Payroll Software (Bronze) 2019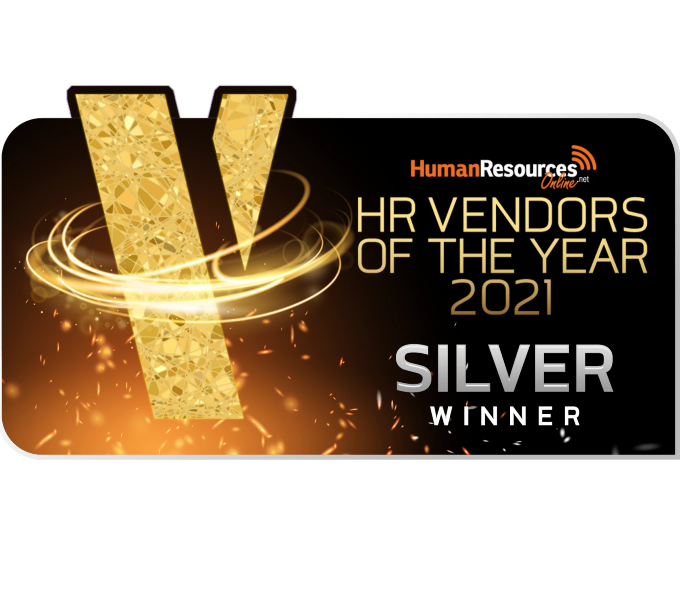 EasyPay grows with your business
Explore EasyPay's add on modules and capabilities
EasyTime - Time and Attendance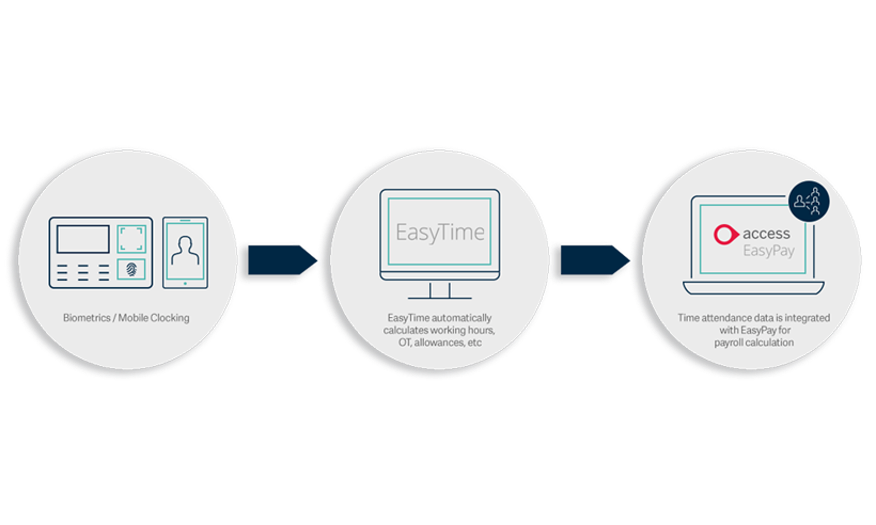 EasyTime is a time and attendance add-on module to EasyPay that extracts data from access reader hardware and integrating the data with the EasyPay Leave and Payroll modules.
Benefits
Minimises human error from manual time keeping routines.
Consolidated overview allows you to track and plan your projects ahead on allocating resources.
Create time and attendance reports directly from EasyPay as a single source of employee data.
Various forms of overtime computation for supervisor approval (Normal, Flat rate, Rounding etc).
Allowance rates tally to different employees.
Schedules and assignment of working hours by group with various scheduling patterns.
Reports
Overtime Report
Attendance Report
Lateness Report
Headcount Report
Shift Calendar Report
Payroll Module
Empowers you to manage your payroll processes completely from data gathering, to tax calculations, right down to submissions. Track and manage each employee's pay while computing bonuses and incentives based on user-defined criteria and formulas.
Leave Module
Get the necessary HR management templates, leave types, calendars and reports commonly used by private and public organisations and create your own calendars, policies and leave types.
Allow your staff to access their leave information on-the-go and enable your managers to approve leave anytime, anywhere, with the employee self service extension.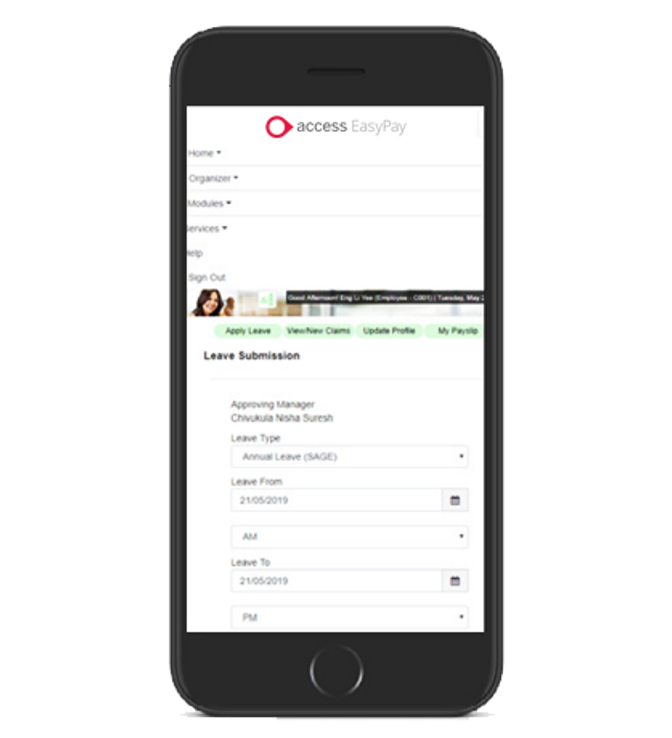 Human Resources Management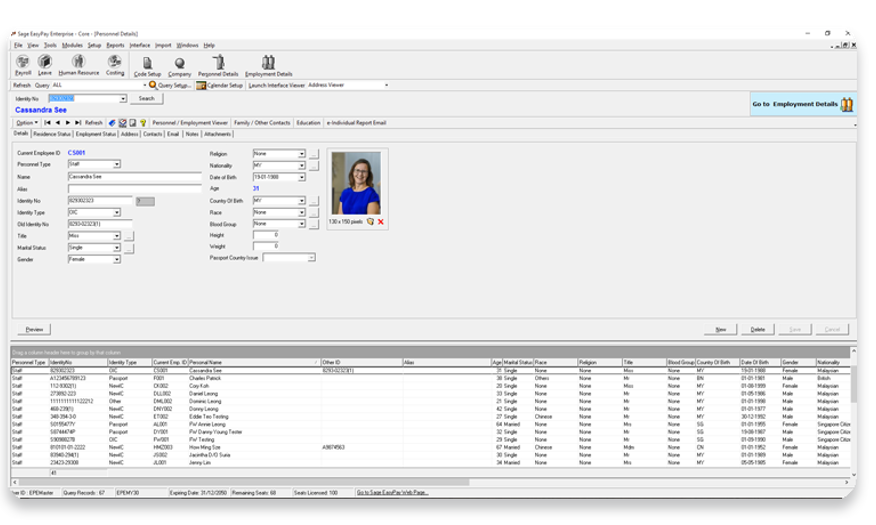 Manage different aspects of your employee's employment and welfare benefits, such as medical claims, training and performance appraisal. Generate reports to better understand their performance.
Employee Self Service (ESS)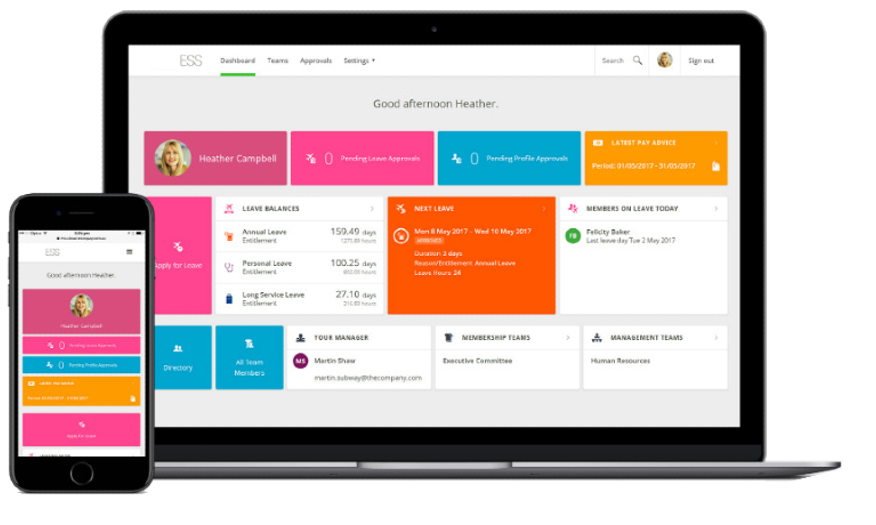 Simplify and elevate your people experience.
Empower employees and remove administrative overheads with access and update to personal details, request leave, review pay advices and summaries anytime anywhere via an intuitive cloud-based portal.
Provide a rich and configurable user interface that is designed for today's mobile workforce. Transform your people function and enable your organisation to execute on its strategy not administration.
Create a "connected employee experience" between employees and their managers.
Project Job Costing Module
Need to charge your customers by the number of hours that your employees work? Track employee resources in different projects and distribute the cost back to respective projects after payroll processing.
Payroll Blog Articles
Read our blog for payroll insights, tips and advice.
Discover how EasyPay can streamline your payroll & HR processes