Access UBS, a market-leading and award-winning accounting solution
Trusted by over 500,000 SMEs in Asia to keep their accounts compliant with local regulations.
start my free trial
download brochure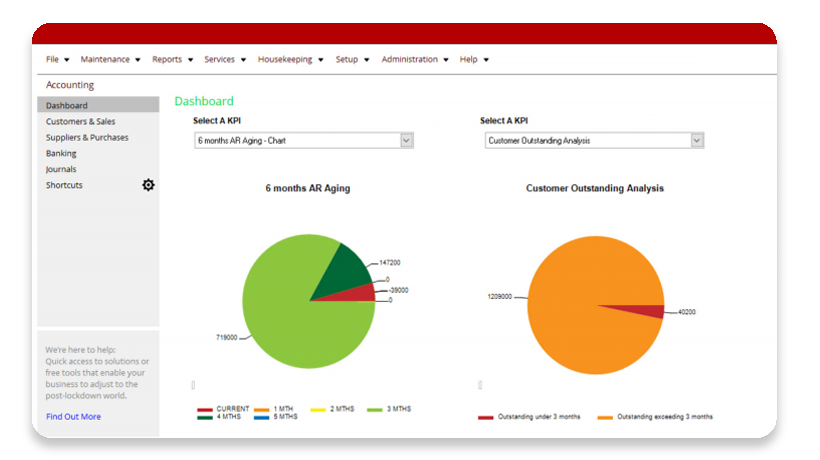 Explore Access UBS related links
Feature rich with over 30 years of product development
Supported by a vast network of over 100 business partners and 400 associates across Singapore and Malaysia, we provide you with a choice of quality products and services.
Access UBS (formerly Sage UBS) has been redesigned for simplicity to make it easier for you to use. We have also engineered it for growth so that it can support you in your road ahead.
Winner of Frost & Sullivan Malaysia Financial Accounting Software Vendor of the Year 2020 & 2019

Complete GST solution
Generate the GST F5 form with UBS to help you process your quarterly GST filings accurately and on time.

IRAS ASR approved accounting software
Access UBS Accounting with Accounting UBS Inventory & Billing Version 2022 is one of the software listed on IRAS' Accounting Software Register (ASR)
Seamless upgrade
We constantly discuss with our customers what they wish to see in future updates and work towards delivering them. Speak to us and find out how easy it is to upgrade from what you have currently to UBS.

In Product Messaging
Be notified of the latest product updates, new government legislation updates, and events directly from UBS.

Work remotely
The mobile license feature within UBS allow users to check out their license from their office device and use it on another device remotely for up to 30 days.

Direct Pay
Customers can pay you via online payment modes like credit cards, internet bank transfers or e-wallets of participating payment service provider.
Get in touch for a demo on Access UBS product features
request demo
Redesigned for simplicity. Engineered for growth
New modernised design, easier to use layout and a new Direct Pay feature.
Modern dashboard with a fresh new look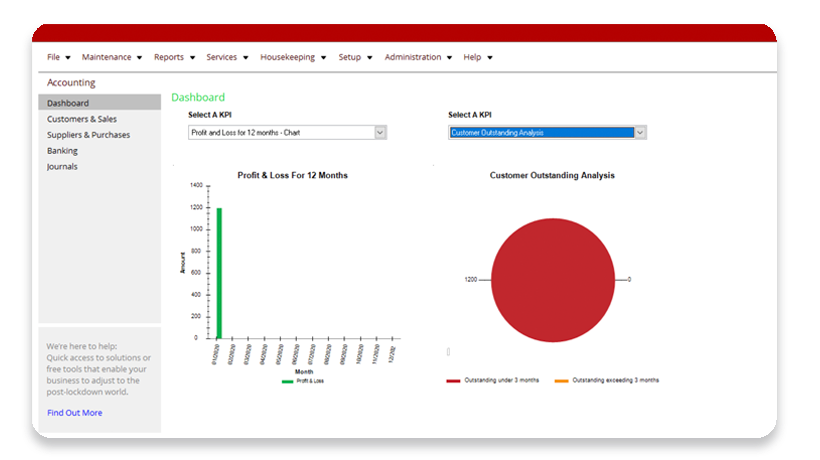 Dashboard Release aims to deliver a better user experience with features designed to better execute and accelerate your business processes through an improved dashboard.
Quicker, more accurate reporting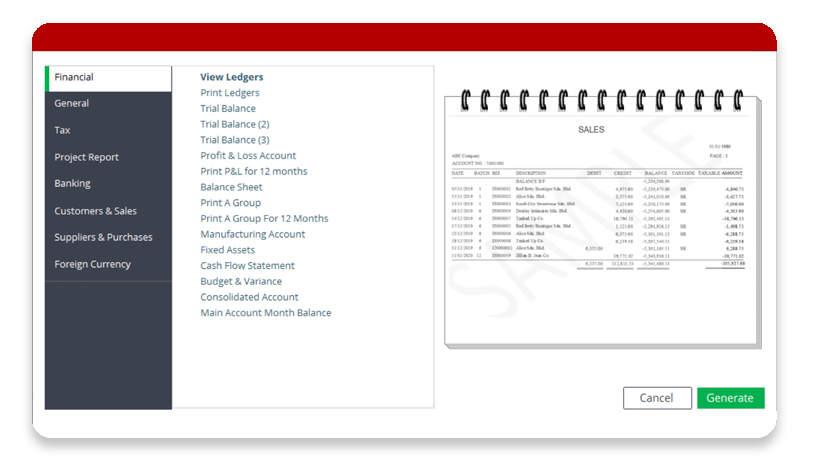 We've made accounting simpler – now we are making it easier. Our latest upgrades help you transform complex, critical financial reports into easily understood data through the all-new Report Centre for Accounting, Inventory and Billing.
Improved visibility and organisation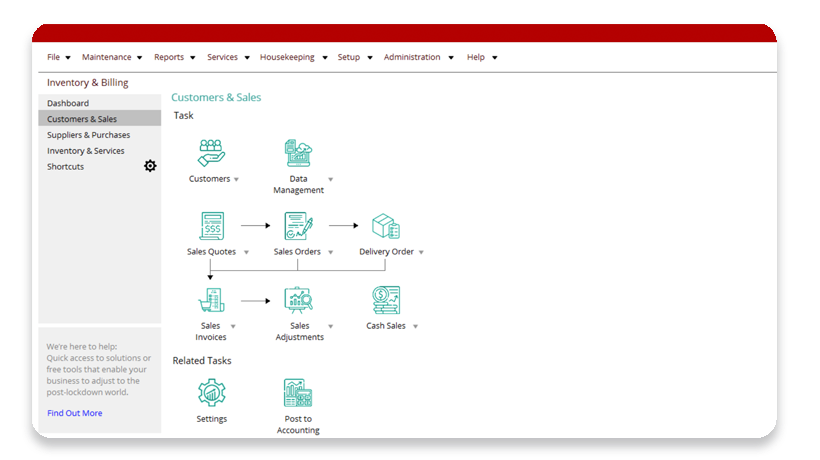 Additions to organisation and improved visibility for customers to enjoy easier monitoring and more accurate reporting.
Get paid faster with Direct Pay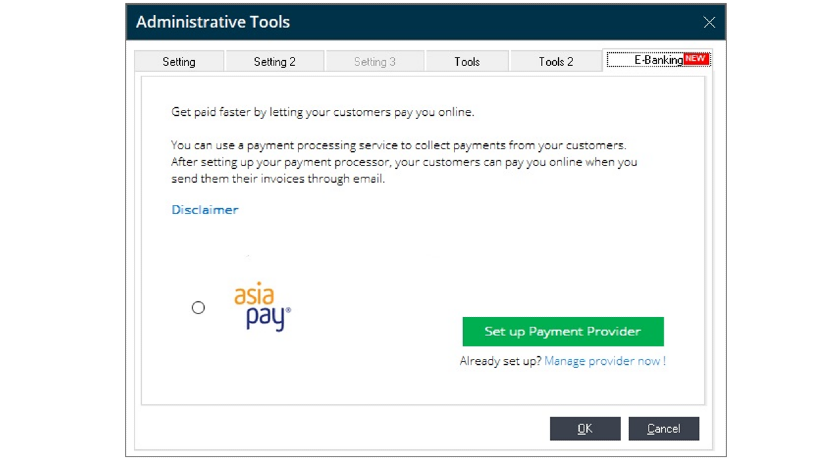 With Direct Pay, your customer can make online payments that get credited into your bank account directly.
What our customers say
UBS makes billing and accounting easy.
Explore UBS Modules and Capabilities
Different business departments work closely together to generate the maximum output. UBS integrates various modules so that you can have a complete view and control of your business.

Inventory & Billing
Stay on top of your stock levels, get all the information you need to make smarter business decisions, fast.

Building Service Maintenance
Manage your property and tenants, and make them feel at home.

Point of Sale
Set up your retail Point of Sale system, evaluate your sales performance later.
Discover how UBS can help streamline your accounting process
request demo