Recruitment productivity & performance tool
Turn information into intelligence and data into decisions
Access NorthStar is a powerful cloud-based business improvement and productivity tool that integrates with your CRM, enabling recruitment agencies to turn information into intelligence and data into decisions. Helping your consultants to be more successful every day, your managers to see the bigger picture and your business to grow sustainably.
book demo
read factsheet
Increase recruiter performance and retention
By equipping your consultants with the tools to drive their productivity and success, you'll reap the reward of employee satisfaction and retention.
Managers can select the relevant KPIs for consultants based upon experience and desk. Configure uniquely to each consultant and differ by month to month if required.
The consultant dashboard shows how the activities that are performed as part of the recruitment process are linked and impact each other, highlighting areas for attention.
Drill down and display the statistics behind the KPIs concentrating on the quality of activity, not just quantity.
"Access NorthStar has been invaluable. It's obviously a completely new and different way of working and is absolutely class for making sure we are on top of everything. Never been more critical." Sales Director, Opus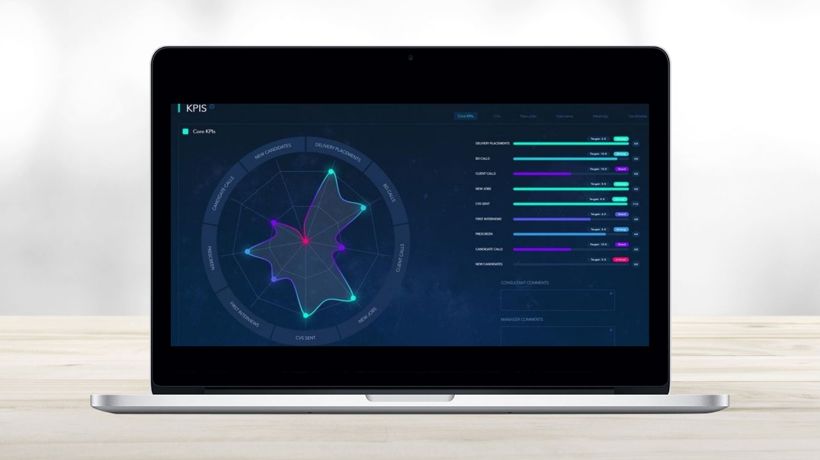 Supporting your entire business, anywhere, anytime
Access NorthStar is browser-based so you can access it anywhere, anytime. Whether you're in a branch or working at home, you'll have the one version of the truth across your entire team, essential in today's hybrid world.
Consultant dashboard: view KPIs across CVs sent, interviews booked, candidate activity and much more allowing your consultants to focus on areas that matter to hit their targets
Team manager dashboard: keep track of your team's performance against monthly and annual targets, using the development tool to coach your consultants to success
Senior management dashboard: the 'board pack in a box' – total visibility of your agency operations across different locations and even currencies
Navigator tool: need to examine something in particular? The navigator tool is an ad hoc reporting suite where you can build any report you need, such as tracking specific client metrics
"Access NorthStar saves me around 4 hours every week. Rather than having to run individual reports on our CRM the navigator does this all for us. We can run reports on almost anything, which is very helpful and really helps us understand how business is going." Operations Manager, Simply Commerce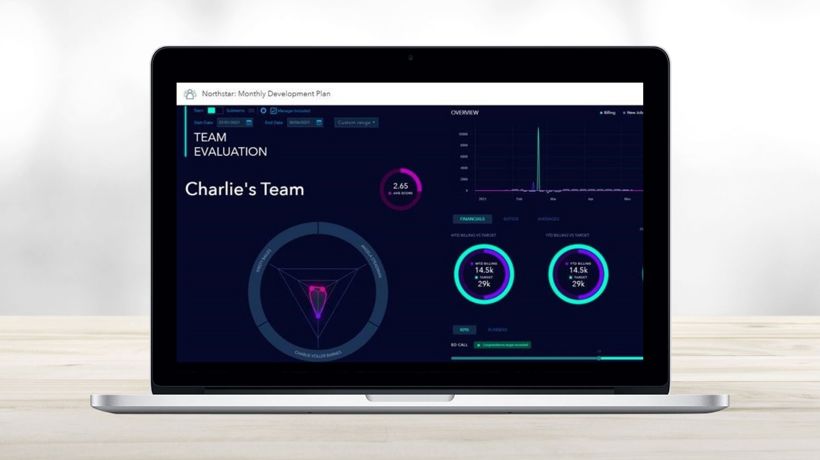 Power your decision making and enhance consultant productivity
book a demo
Engage your team to become big billers
Access NorthStar is built specifically for recruiters by recruiters and has been designed to support all types of agency, whether perm or temp orientated.
Create healthy competition with the Lantern module within Access NorthStar. Connect to a TV screen in the office so your team can view a live scoreboard of how everyone is performing.
View our 6 ways to maximise your consultant's productivity infographic
Engaging technology to help guide and accelerate consultant productivity
Rapid insight to action with CRM integration.
Access NorthStar integrates with your recruitment CRM so you can effortlessly view performance and report the data in your CRM. We'll set the integration up for you, making getting started easy.
Engaging technology to help guide and accelerate consultant productivity
Engaging technology that encourages adoption.
Access NorthStar has an engaging, modern design created to provide maximum insight with minimal fuss.
Engaging technology to help guide and accelerate consultant productivity
Manager dashboard enables data-centred appraisals.
Managers can view their team's performance scores and instantly identify extra coaching needs and areas of strength.
One complete system for candidate to cash: