International GCSE / IGCSE
Help your students achieve one grade higher on average with our GCSE/IGCSE content, assessment, and data.
We are renowned globally for our international GCSE / IGCSE content and assessment for 28 different subjects, which is proven to engage students, consolidate subject knowledge, and accelerate progress while crucially reducing teacher workload.
Bring your international school community together with one resource that does it all, online or offline, in or out of class.
Prices from as little as £1.50 per student, per month, based on Years 10 & 11 only. All other students and staff get access for free.
get a quote
book demo
Why use Education Demand?
Education Demand brings together the key elements of content, assessment, and data all on one platform, offering subscribers award-winning, expert-led teaching resources combined with essential monitoring and reporting.
MIS integration and SSO with Google Classroom and Microsoft Teams provides everything you need all in one easily accessible platform enabling you to concentrate on your teaching and not on the technology.
We have over 10 years' experience delivering results, so whether you are a school, training provider, further education college or business this is the only learning resource you need to make an evidence-based positive impact on your learners' outcomes, while improving the working life of your educators.
Recognised as the highest standard in EdTech
We are delighted to have been recognised as the highest quality standard in EdTech by a range of awarding bodies, including a prestigious Queen's Award for Enterprise, in recognition for supporting schools during the pandemic.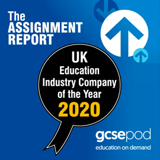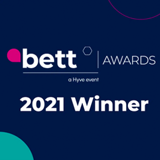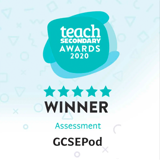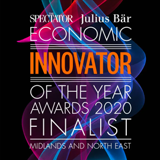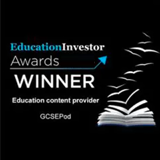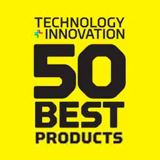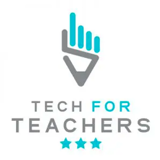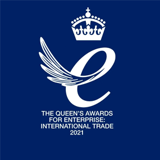 GCSE / IGCSE
GCSEPod provides high-quality online international GCSE content, assessment and GCSE revision support you can rely on and trust. Proven to engage students, consolidate subject knowledge, and accelerate progress while crucially reducing teacher workload.
Content you can trust, created by expert teachers and examiners.
Clear reporting provides valuable data on student progress and attainment.
Lesson planning made simple with ready-made assignments and resources.
Teach in class or set as homework for independent learning.
Evidence-based direct correlation between usage and an increase in results.
Trusted by a subscriber base of over 1,700 schools in over 40 countries.
It doesn't take long to see the benefits, that's why 95% of international schools re-subscribe!
read brochure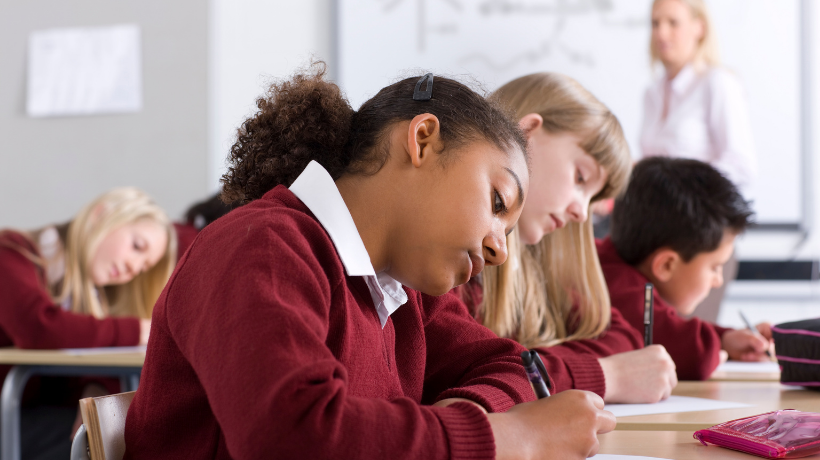 Sound good? Reduce workload and help even the most reluctant student pass their GCSE/IGCSE qualifications.
book demo
Key Features of our GCSE/IGCSE content
Students can either work through the GCSEPod content independently or their learning journey can be led by their teacher who can set assignments, recommend content, and mark summative assessments online.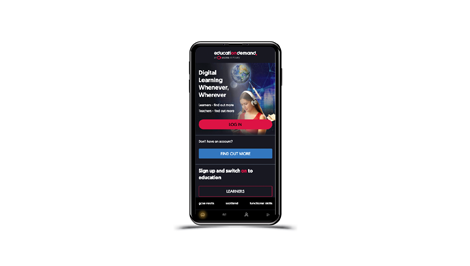 Award-winning pods
3-5 minute bursts of audio-visual learning
Written by subject experts
Rigorously quality assured
Subtitles available and customisable
Adjustable playback speed
Available on any device and from anywhere
28 GCSE/IGCSE subjects
Exam-board specific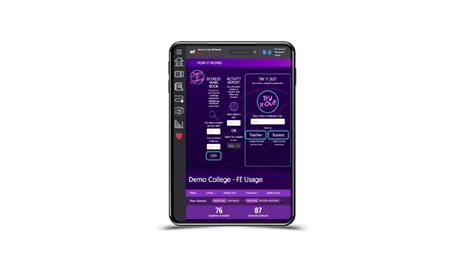 Check & Challenge
Award-winning assessment tool
Supports and challenges learners
Can be used independently or alongside pods
Unique diamond reward system documents progress
Scaffolded support via hints & multiple-choice options
Instant feedback improves confidence
Automated self-marking system accurately evaluates knowledge
Detailed reports evidence learning progression
Identification of misconceptions, common distractors and strength and weaknesses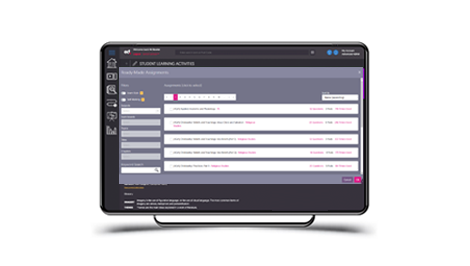 Ready-made assignments
Choose from a library of ready-built assessments
Filter by exam board or topic
Edit assessments freely, allowing for variation
Supplement expert-written questions with custom questions
Choose self-marking assignments with multiple-choice questions
Assign to whole classes or individuals
Partnerships
Being an ASCL Premier Partner and PiXL Gold Partner puts us in the best position to bring the industry voice to our plans and innovations for the future. We believe in listening and the power of collaboration. Speak to us about our partner discounts.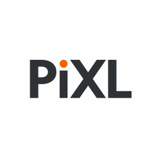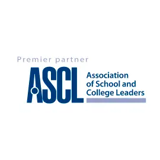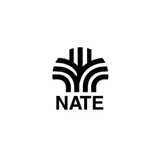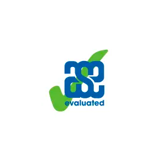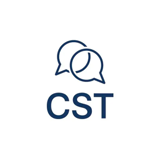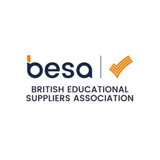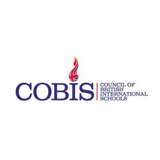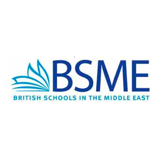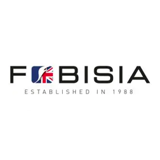 Build Confidence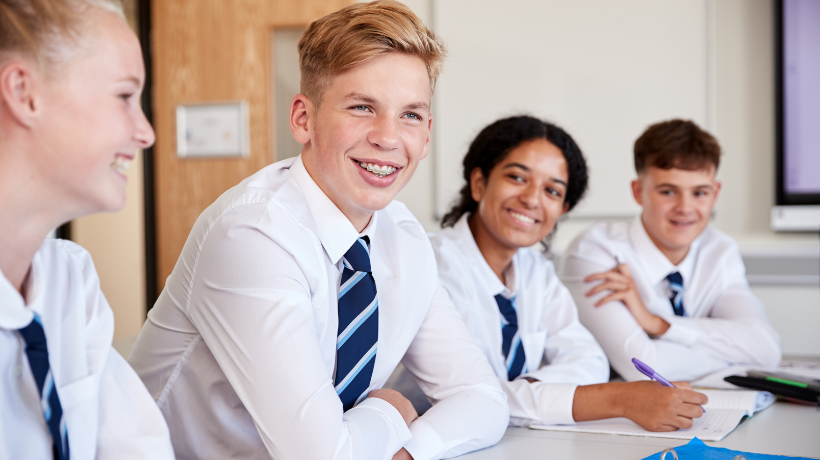 Learners work through the content in manageable 3-5 minutes bursts of learning. Check and Challenge gives valuable insights into their learning whilst building their confidence and our boost playlists identity and fill gaps in their knowledge to help them progress further.
Reduce Stress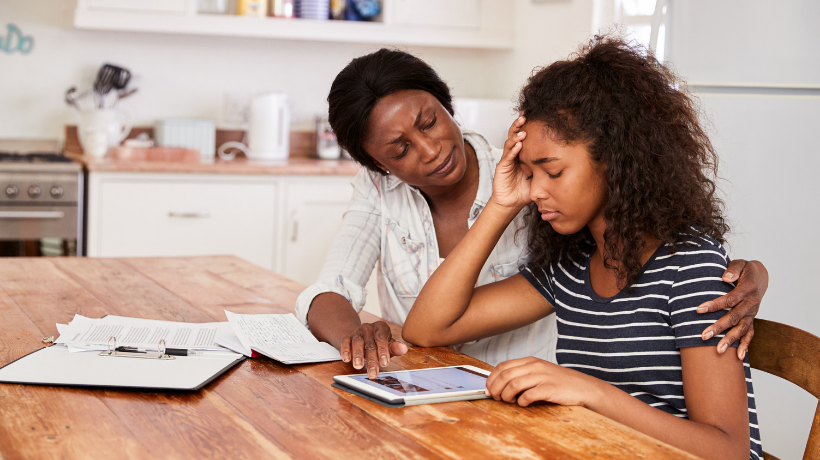 Education Demand helps students stay in control of their learning, either independently or with guidance from their teacher. The content is filtered by exam board so learners know exactly what they need to get the grade they want.
Promote Independence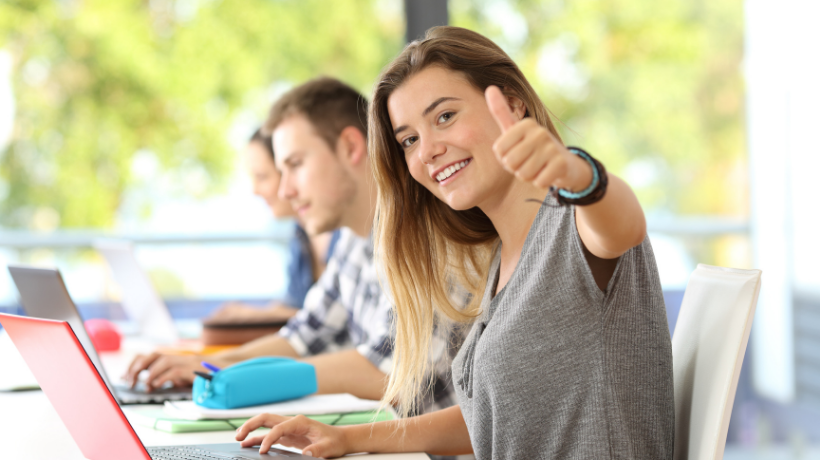 Education Demand is like having a teacher in your pocket 24/7, allowing students to learn on-the-go, anytime and from anywhere.
Stretch and Challenge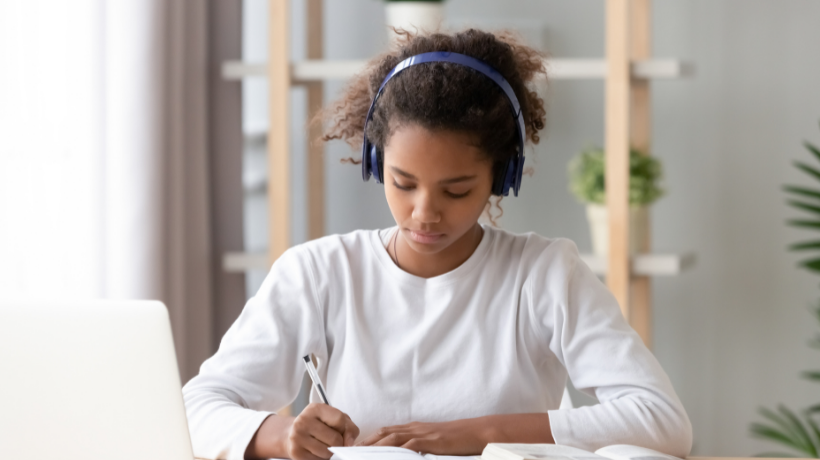 No other resource contains the level and quality of our Check and Challenge. No matter what level your student is at, our content is proven to engage even the most reluctant learner, while our assessment tools help them get further.
Our library of pods is currently 6,000+ strong, and tens of 1000s of questions covering 28 subjects for online GCSE/IGCSE. Schools can pre-select their choice of subject and exam specifications so that students see only relevant pre-created playlists, making it easy for users to organise their learning.
1
grade higher
on average than non-users
What our customers say:
GCSEPod's short punchy pods are pitched just right and cover the full range of our exam syllabi. What really sets GCSEPod apart is the assessment and tracking elements. I can see exactly who has done what, what mistakes they are making and what gaps exist in their knowledge. That is a powerful tool to put in the hands of a skilled educator, especially as we have been closed to students for 6 weeks now!
What our customers say:
The decision to close all schools in China was made during the Chinese New Year holiday, so many staff had already left Shanghai and were not prepared to work remotely. We had to react quickly. The GCSEPod team were very helpful and it was incredibly easy to set up. In the short time we have been using it we have had over 3,000 pods viewed, with staff and student feedback being very positive. We will certainly integrate GCSEPod into future years.
What our customers say:
In our first year of subscribing to GCSEPod, the school had the best IGCSE results in its 60 year history: 31% improvement over the highest ever attainment. The results dwarfed the next best school in the country.
What our customers say:
The GCSEPod team continually provide excellent and time-sensitive customer service, and our students find GCSEPod an easy to use and excellent revision tool to really embed their knowledge.
What our customers say:
Practical and attractive for students, there's no excuse for not revising in the car, train or elsewhere. This resource is a definite asset to any school.
What our customers say:
Students are coming into the lesson with a strong level of understanding that teachers can build on, taking classroom learning to new heights.
What our customers say:
From initial contact to going live, we had online support for the school IGCSE programme up and running within a week. Set up, installation and support were clear throughout and I can't speak highly enough about how helpful the GCSEPod team were throughout the whole process. Most importantly, there is good coverage of our school's learning programme, and teachers and students have found the resources relevant, excellent, and easy to use.
Accessibility
Our commitment to accessibility goes beyond our content. We believe technologies should enhance learning for everyone and have incorporated accessibility into our site to ensure that it is user-friendly for all learners. Our accessibility toolbar allows students to personalise their learning experience with dyslexia friendly fonts, reading guides and colour control. Our "translate" tool translates all the navigation and assessment on the site into one of 100 languages to support students for whom English isn't a first language.
Reading guide
Reading mask
Colour controls, including high contrast, high saturation and monochrome
Adjustable font style and size, including two dyslexia-friendly fonts
Highlight all clickable buttons and links
Big black and big white cursors
Translate page text, choose from almost 100 languages
Subtitles available and customisable
Adjustable playback speed
Questions can be read out loud
Full screen option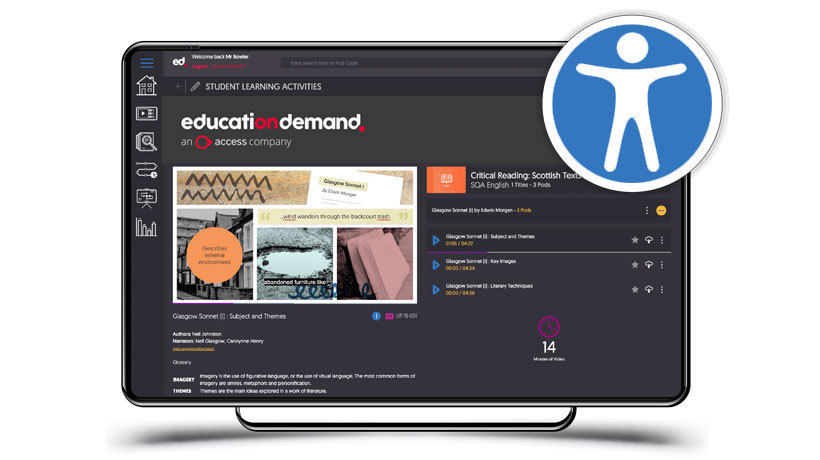 What type of international schools use Education Demand?
We provide teaching resources for schools following the British Curriculum, which is one of the most well-known and highly-regarded curricula in the world of international education. Schools from Madrid to Manila choose the British Curriculum because they see it as the best choice for providing their students with a first-class education. Parents from around the world seek out British schools to prepare their children for success at British universities and beyond. We provide our award-winning British Curriculum content and assessment for international GCSEs to schools in over 40 countries worldwide.
What GCSE and IGCSE subjects do you cover?
Education Demand is a teaching resource that covers 30 GCSE and IGCSE subjects including: GCSE/IGCSE Biology, GCSE/IGCSE Business, GCSE/IGCSE Chemistry, GCSE/IGCSE Combined Science, GCSE/IGCSE Co-ordinated Sciences, GCSE/IGCSE Computer Science, GCSE/IGCSE Creative iMedia, GCSE/IGCSE Design and Technology, IGCSE English as a Second, GCSE/IGCSE Language, GCSE/IGCSE English Language, GCSE/IGCSE English Literature, GCSE/IGCSE Food Preparation and Nutrition, GCSE/IGCSE French, GCSE/IGCSE Geography, GCSE/IGCSE German, GCSE/IGCSE Health and Fitness (NCFE V Cert) , GCSE/IGCSE History, GCSE CT, GCSE/IGCSE Information Technologies (Cambridge Nationals) , GCSE/IGCSE IT (AQA Technical Award) , GCSE/IGCSE Maths, GCSE Music Theory, GCSE/IGCSE PE, GCSE/IGCSE Physics, GCSE/IGCSE Religious Studies, GCSE/IGCSE Science (Single Award) , GCSE/IGCSE Science (Double Award) , GCSE/IGCSE Spanish, and GCSE/IGCSE Statistics
What GCSE/IGCSE exam boards do you cover?
We cover all the major UK exam boards as well as the international exam boards for British Curriculum schools sitting international GCSE. This includes AQA, Cambridge IGCSE, EdExcel, EdExcel International, Eduqas, OCR and WJEC.
Our GCSE content is mapped to the different exam boards so all you need to do is enter the exam board you want AQA, Cambridge IGCSE, EdExcel, EdExcel International, Eduqas, OCR or WJEC and you and your students will be shown only the GCSE content relevant for that subject.
How does Education Demand help students with GCSE exams?
Our Tips for Success pods provide general strategies and tips for approaching a particular GCSE/IGCSE question or GCSE/IGCSE question type successfully. They explain the rubric of exam questions and mark schemes, walking students through the exam question and its potential pitfalls, and what the examiner wants to see. These teaching resources are just like a teacher working one on one with a pupil and guiding them through each question. The content is completely exam-board specific covering AQA, Cambridge IGCSE, EdExcel, EdExcel International, Eduqas, OCR and WJEC with bespoke pods for each board.
How does Education Demand give students GCSE exam practice?
Our GCSE and IGCSE exam-style assignments are a perfect solution to practice exam-style situations and assess confidently with unique, quality, examiner-written questions.
Created to look and feel like the 'real thing', these original GCSE assessment materials, written by GCSE/IGCSE subject specialists, provide essential GCSE/IGCSE exam practice, identification of gaps in student knowledge and evidence of student attainment. They are exam board specific covering AQA, Cambridge IGCSE, EdExcel, EdExcel International, Eduqas, OCR and WJEC
Self-marking and free text questions with mark schemes and indicative content that replicates the exam board for consistency and ease of marking. The GCSE/IGCSE assignments can be completed digitally under exam-like conditions or can be printed to use in exam halls. Select from a bank of questions to create your own papers. Great for setting smaller exam papers or topic focused papers. This teaching resource is ideal for GCSE/IGCSE assessment.
What is your Check & Challenge GCSE/IGCSE assessment tool?
A GCSE/IGCSE assessment system that promotes learning, not just testing! Check and Challenge is our WOW feature that provides teachers with valuable insights into student GCSE/IGCSE strengths and weaknesses.
Check and Challenge is a unique assessment system that not only evaluates students' GCSE/IGCSE knowledge and understanding, but also provides scaffolded support via hints, multiple choice options and feedback statements, to aid actual learning and retention. With a range of question difficulties, including GCSE/IGCSE questions designed to challenge even the most able students.
What are ready-made GCSE/IGCSE assignments?
Ready-made GCSE/IGCSE Assignments are pre-created assessments to check knowledge and understanding. Created by GCSE subject specialists, they build confidence and identify gaps in knowledge. These GCSE/IGCSE assignments encourage students to 'watch, quiz, practise and apply' their learning. These assignments are pre-built and ready for you to assign in seconds, saving teacher time to focus on interventions that matter.
Can I identify where intervention is needed?
You won't need to use data to find out where intervention is needed. Our Boost Playlists identify GCSE/IGCSE knowledge gaps, providing students with a detailed report on their GCSE/IGCSE strengths and weaknesses and an automatically generated playlist of content closely matched to their weakest areas. Boost Playlists give students control of their own learning, and give you the clarity to develop precisely focused intervention.
Can I track and monitor progress?
You can track and monitor engagement with the GCSEPod dashboard. It's visual and user-friendly, but packed with figures and easily exportable information. You can see at a glance what was set, the marks each pupil got, and the average mark for each question and student. You can also see usage data on an individual and group level, making it easy to identify students who may need additional intervention. This is the ideal teacher resource to make help make you make a bigger impact to your GCSE student's learning and revision.
How does Education Demand reduce workload?
We do the hard work for you so you can concentrate on what you do best, teaching. This teaching resource not only makes setting GCSE homework and assignments easier but it does that hardwork of marking GCSE assessment for you!
Can I teach outside of my GCSE/IGCSE specialism?
Our GCSE/IGCSE content is set out clearly, making it easier for you to teach outside of your specialism. Choose the exam boards you teach (AQA, Cambridge IGCSE, EdExcel, EdExcel International, Eduqas, OCR or WJEC) for each GCSE subject, and only the relevant GCSE content will be visible. Plan your lessons in seconds, with the confidence that all the GCSE content and GCSE assessment you need is available at your fingertips.
Sound good? Let us reduce your workload and help even the most reluctant student pass their qualifications.
book demo
Student View
Yusuf Aloqbi, an IGCSE student at Waad Academy, discusses with his teacher and coordinator, Mohammad Pandore, his experience of distance learning.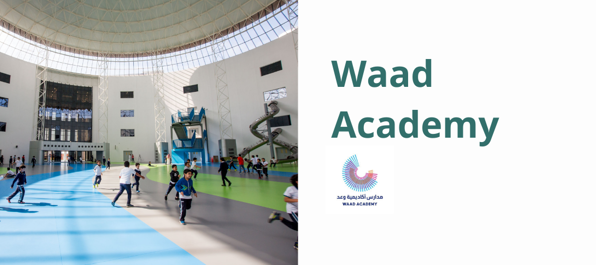 Waad Academy
Waad Academy Jeddah is one of the largest schools in the region, set in spacious grounds and consisting of 120,000 square meters. With 2 main campuses that serve both boys and girls, it offers primary and upper grades. Offering the Cambridge curriculum with a particular emphasis on Saudi culture and heritage, the Academy sets a new standard for education in the region and beyond.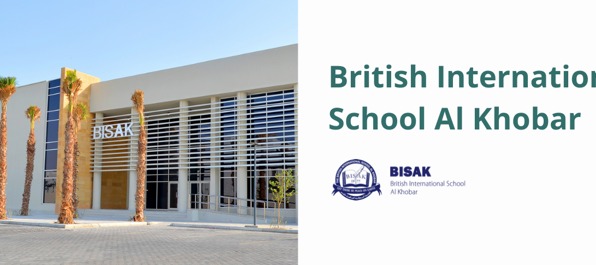 British International School Al Khobar
British International School Al Khobar is a British international school in Khobar, Saudi Arabia. It opened in 1977. It serves ages 3 through 18. As of 2020, the school had 850 students from about 50 countries.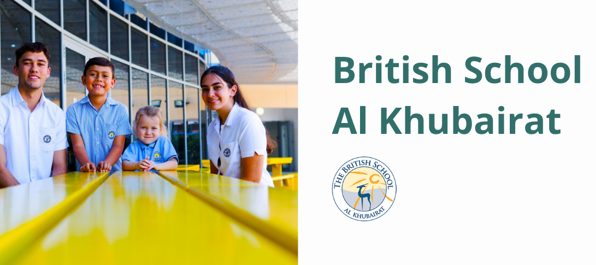 British School Al Khubairat
The British School Al Khubairat in Abu Dhabi has good cause to celebrate; the non-selective, not-for-profit co-educational school which has been helping students to thrive for nearly half a decade announced record GCSE results at the same time as securing one of the highest inspection ratings across the Emirate and being named one of the top 10 schools in the UAE by Schoolscompared.com Top School Awards 2017.
Discover more software for the education sector: